+9
7 1/4 IN. SLIDING MITER SAW
Model: #TSS701
+9
The RYOBI 7-1/4 in. Sliding Miter Saw is a new edition to the miter family. It can make angled cuts up to 45° on boards all the way up to 6 in. wide, and has a max RPM of 5,350. It also features an LED cutline indicator that illuminates the workspace and makes for easier cuts. Combine that with positive miter stops for all common crown molding angles, and a quick action lever that gives you the ability to lock in on any angle and you can see how this saw will allow anyone to become a precision craftsman.
Features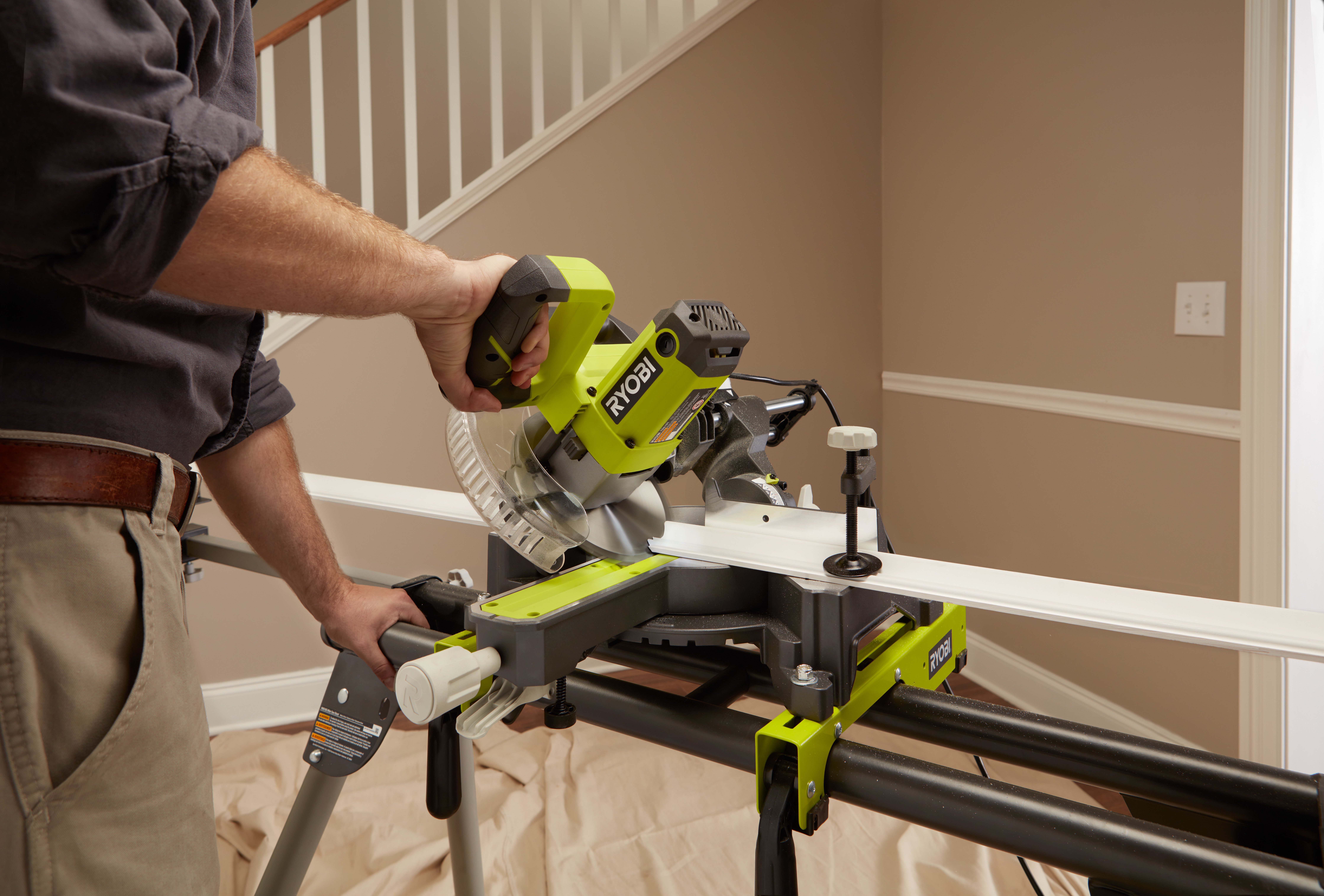 Features
Cross cut up to a nominal 2 in. x 10 in.
Adjustable bevel from 0° – 45° left
Miter detent override for bypassing miter detent index points with one simple motion
LED cutline indicator
Horizontal "D" handle for improved comfort
Miter stops located at the most common crown molding angles 0°, 15°, 22.5°, 31.6°, 45° left and right for quick cut settings
Spindle lock for easy single wrench blade changes
Machined cast in miter scale for accurate table alignment
Miters 47° left and right to accommodate a variety of cuts
Specifications
Motor: 10 amps, 120v
No Load Speed: 5,350 rpm
Dust Port: 1-1/4 in.
Blade Arbor: 5/8 in.
Blade Diameter: 7-1/4 in.
Cutting Capacities:
Baseboard against the fence: 3-3/8 in.
90° miter cut (nominal): 2 in. x 10 in.
45° miter cut (nominal): 2 in. x 6 in.
45° bevel (nominal): 2 in. x 10 in.
Nested crown molding (45/45°): 3-3/8 in.*using sacrificial fence measuring 2-1/2 in. high by ¾ in. thick.
Weight: 25 lbs.
Cord Length: 6 ft.