+6
18V ONE+™ 10" String Trimmer/Edger WITH 1.3AH BATTERY & CHARGER
Model: #P2030
Rotating shaft for easy edging capability
Delivers a 10" cut width
Over 175 ONE+™ Tools – All Work With Any RYOBI ONE+ 18V Battery
+6
Over 175 ONE+™ Tools – All Work With Any RYOBI ONE+ 18V Battery
Features
Compact and Lightweight Design
Ensures comfortable operation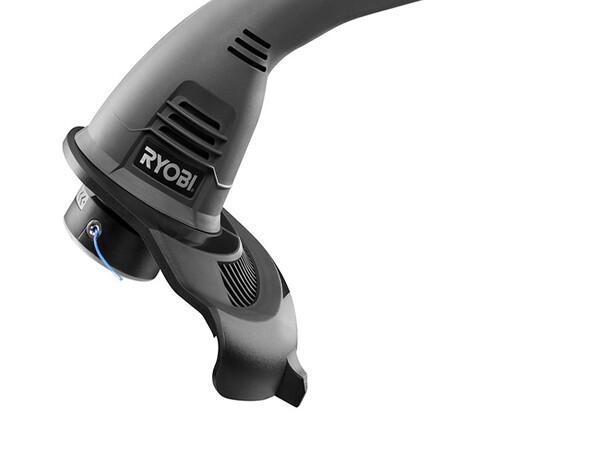 Cutting Width
10" cutting width that is ideal for light-duty jobs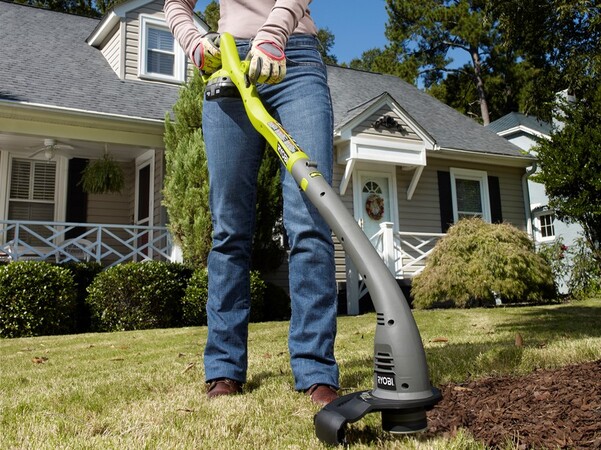 Rotating Shaft
Easily switch between trimming and edging
System Compatibility
Over 175 ONE+™ Tools – All work with any RYOBI ONE+ 18V battery
Specifications
Dimensions
Battery

18V ONE+™ 1.3 Ah Battery

Recommended Line Diameter

.065"

Shaft Type

Curved

Maximum Cutting Path Diameter

10"

Weight

4 lbs.

Warranty

3 year
Includes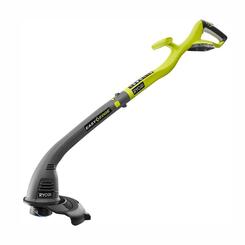 18V ONE+™ 10" STRING TRIMMER/EDGER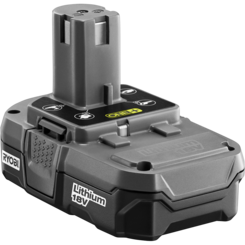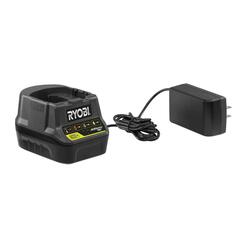 [#<ProductFeature id: 2677, title: nil, content: "18V ONE+™ 10\" STRING TRIMMER/EDGER", photo: "10c0a61b-9440-46dc-9b4c-2ce9c2ec57eb.jpg", created_at: "2020-09-05 00:55:47", updated_at: "2020-09-10 00:55:55", product_id: 714, sort: 0, enhanced_type: "included_item", enhanced_group: nil, enhanced_icon: nil>, #<ProductFeature id: 2678, title: nil, content: "18V ONE+™ 1.3 Ah Battery", photo: "77c0bfb1-8cbb-4963-b3ea-9ef8d0260e9e.png", created_at: "2020-09-05 00:55:48", updated_at: "2020-09-09 21:13:11", product_id: 714, sort: 1, enhanced_type: "included_item", enhanced_group: nil, enhanced_icon: nil>, #<ProductFeature id: 2679, title: nil, content: "18V ONE+™ Charger", photo: "d2d94914-9f4c-4a23-b59a-e18ca1875ea9.jpg", created_at: "2020-09-05 00:55:48", updated_at: "2020-09-05 01:11:05", product_id: 714, sort: 2, enhanced_type: "included_item", enhanced_group: nil, enhanced_icon: nil>]
Reviews
18V ONE+™ 10" String Trimmer/Edger WITH 1.3AH BATTERY & CHARGER
18V ONE+ STRING TRIMMER/EDGER KIT
is rated out of
5
by
4162
.
Rated

5

out of

5
by
Tabc
from
Works great!
I love my new weedeater as a short female it is the perfect size for me.
Date published: 2022-11-13
Rated

5

out of

5
by
Jkjk13tx
from
Easy to use & overall does the job
I just picked mine up today and I immediately started charging the battery when I got home. This trimmer was extremely easy to assemble, except it took me a minute to realize the screw holes for the deflector were more like pilot holes and I had to press firmly while screwing them in. After I mowed the lawn and assembled the trimmer the battery was charged, about one hour. This exceeded my expectations! The trimmer worked perfectly but during the edging the auto feed would not work and I had to manually advance the line manually about 8 times. I ran out of the supplied string and changed to a store bought one the same size. Not only did it auto feed better, it actually cut the carpet grass runners that the supplied line was not cutting. After finishing the yard I tried to go back to the uncut runners and then the battery died, almost an hour after use. I expect with more practice I will get better with the auto feed. That is why I gave it 5 stars.
Date published: 2022-11-09
Rated

5

out of

5
by
DMoney9273
from
Very Reliable
II love my trimmer, it is a great edger too. It gets the job done quickly.
Date published: 2022-11-08
Rated

5

out of

5
by
Dub sub
from
Nice to work with
This is the second of these trimmers I've purchased. It cuts nicely, is easy to use and last quite a while on a charge. Line feeding is a no bump feed, different than other makes. Works nice once you get used to it.
Date published: 2022-11-06
Rated

4

out of

5
by
GRadimaker
from
Light and powerfull
I bought this yesterday and used it once. Light and powerful. The only problem is that the string doesn't automatically advance when the machine is in the edger mode. You must turn the grass deflector back to parallel to the ground to get it to advance. A bit frustrating but once you know the trick it works fine
Date published: 2022-10-30
Rated

5

out of

5
by
Speed1racer
from
Edge trimmer
Very light and not noisy in using it around a small yard
Date published: 2022-10-28
Rated

5

out of

5
by
LKBFL6791
from
Compact, mighty machine
I absolutely love my new trimmer. As a single female I didn't want anything that was overly large or complicated. I only need the trimmer to get parts of my patio and along my fence line so I didn't have to keep pulling up the long grass I can't get with the mower. I pulled this out of the box and it snapped right together and we got right to work. It has so much power for such a small tool, I was beyond thrilled! The best part about this tool however is how light it is! It weighs virtually nothing in my mind. I bought the pack with the extra battery, all of my tools are Ryobi and figured another battery couldn't hurt. :) Thank you for making consistently excellent tools!
Date published: 2022-10-25
Rated

4

out of

5
by
Ozzie1114
from
Easy to use
I found this trimmer very easy to use and the battery life allows me to do my entire yard on a single charge. The string extend feature is also so much nicer than the older trimmer that I had been using.
Date published: 2022-10-21