Step: 1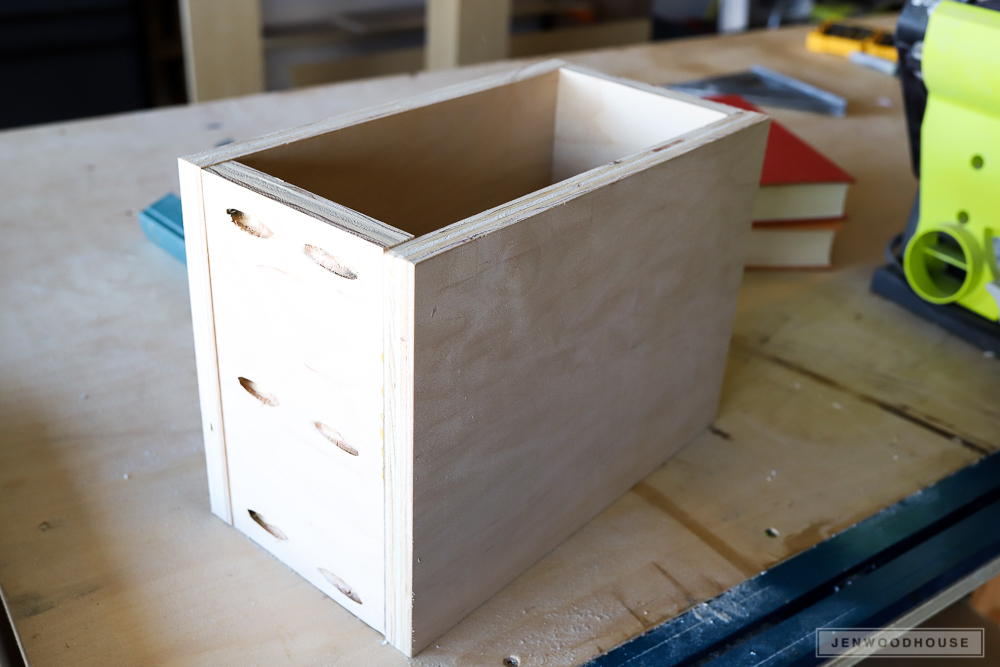 First, build a box. We used scrap plywood and simply constructed the box using pocket hole joinery. You can also use glue and nails. The RYOBI cordless brad nailer is a great tool for this. Our box measures approximately 12 inches wide by 6 inches deep by 9 inches tall. You'll want to make your box according to which books you choose to use, as well as the height/depth/width of your bookshelf.
Step: 2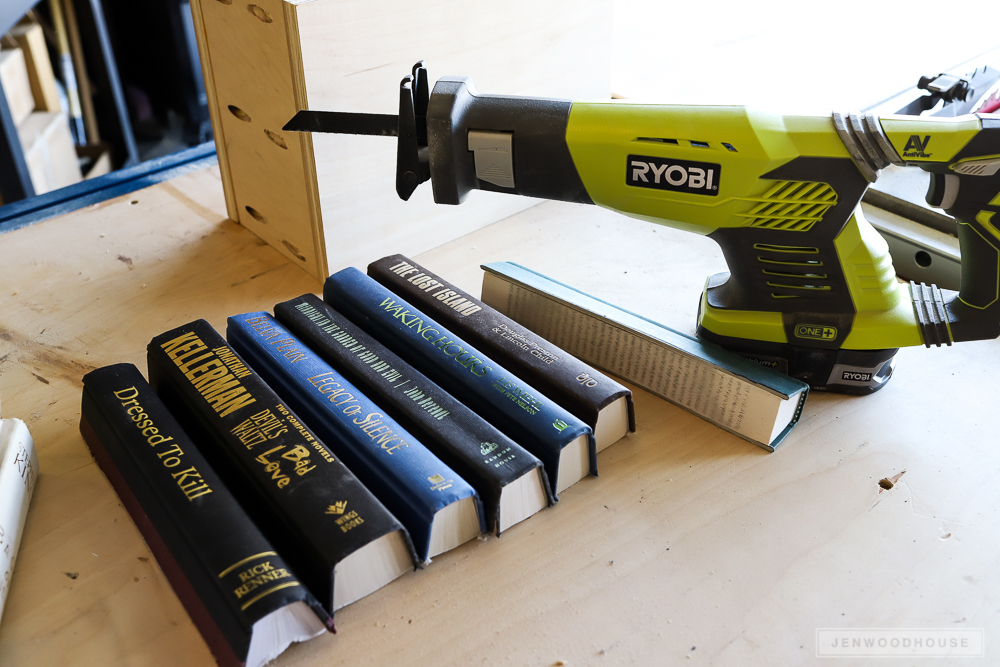 We tried different methods of cutting the book binding. The RYOBI reciprocating saw worked best. Clamp each book to your workbench and cut through it with the saw.
Step: 3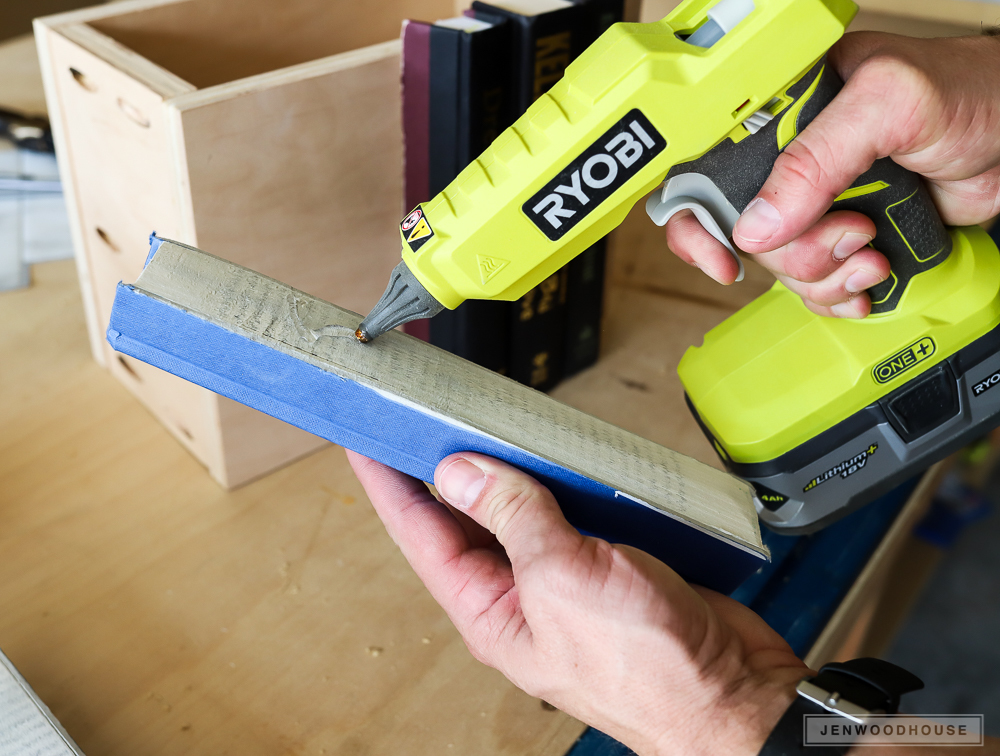 Use the RYOBI hot glue gun to attach the book bindings to the box.
Step: 4
Be sure all the spines are facing the right direction (not upside down!).
Step: 5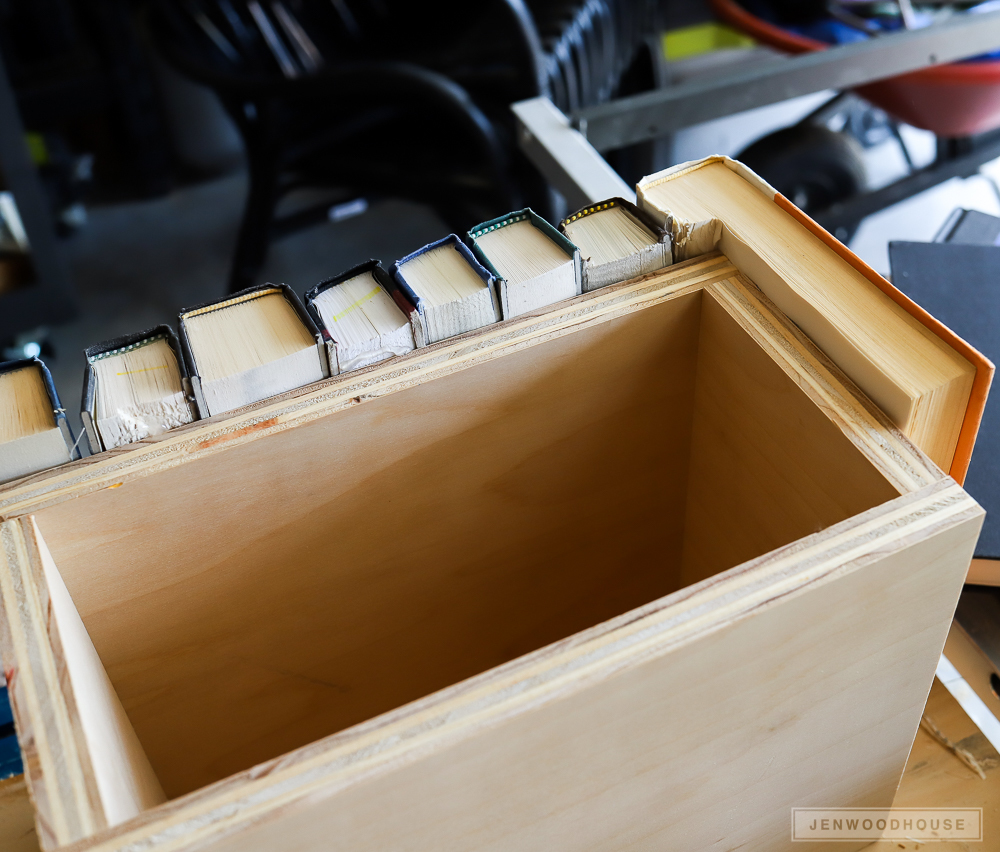 Finally, use the reciprocating saw to cut through only halfway through the two books on the ends, so that the sides of the box will be hidden.