---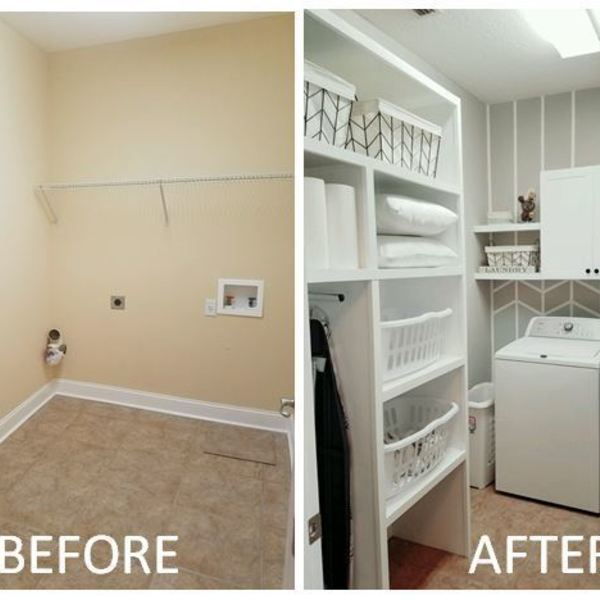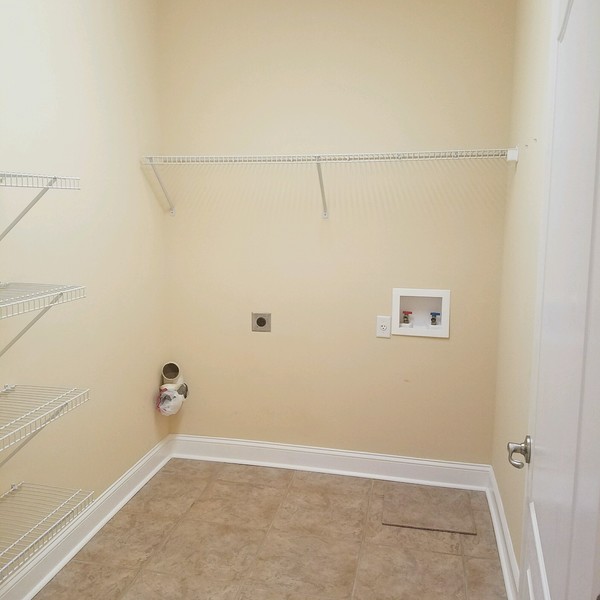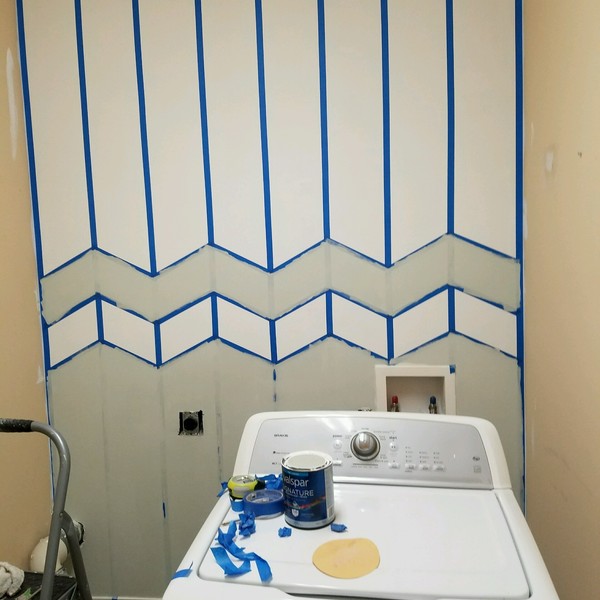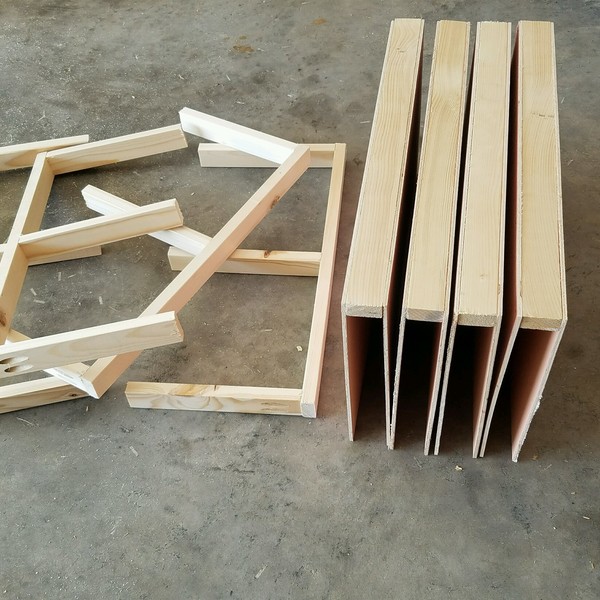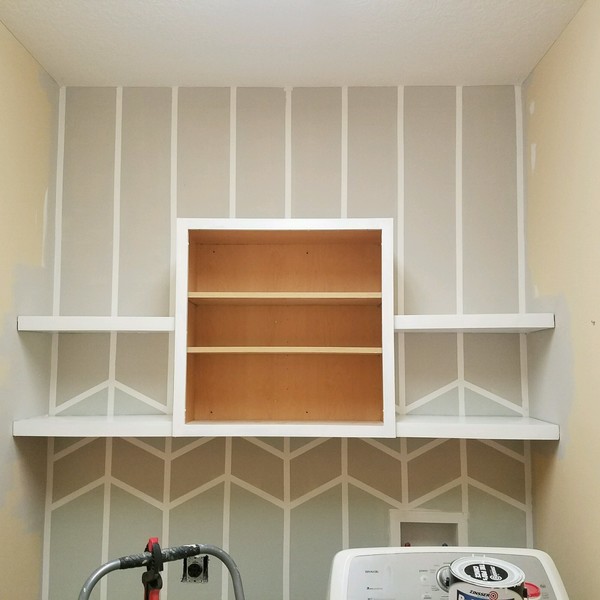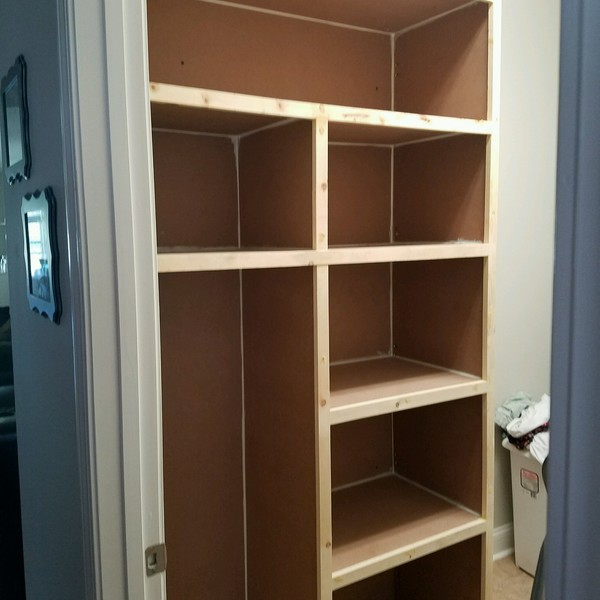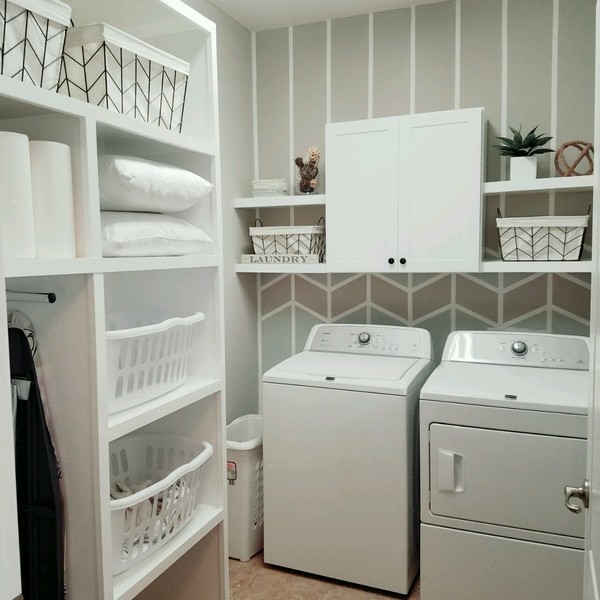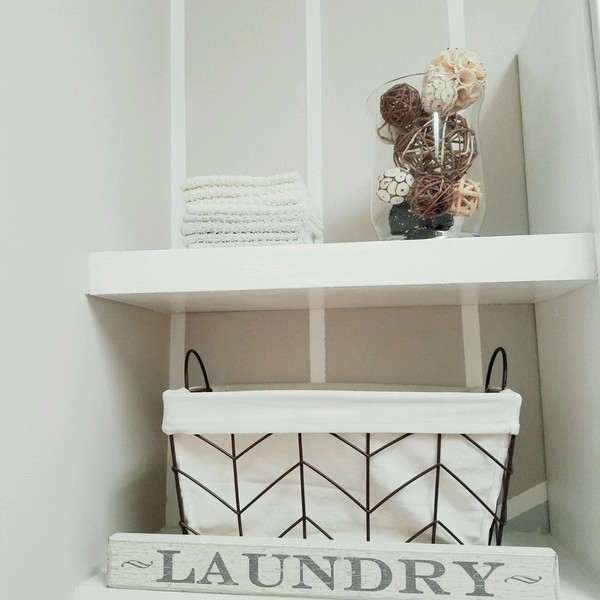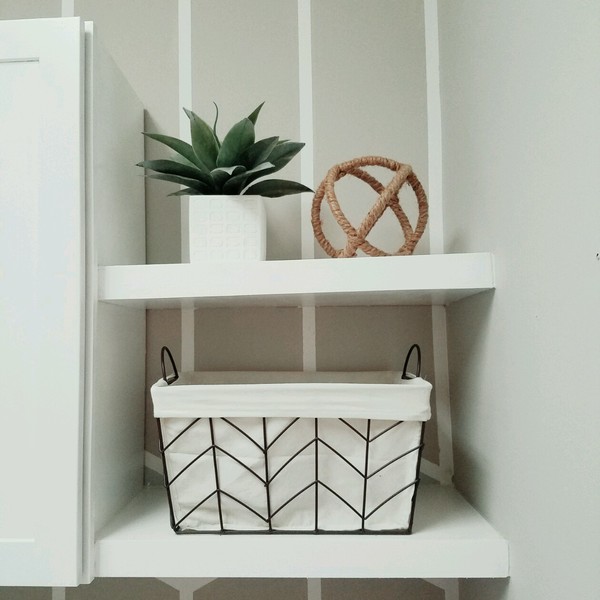 When we moved into our new home, our laundry room was very basic: wire racks and no real cabinets or shelves. I decided that the laundry room was the perfect place to build my DIY confidence because it was just a laundry room. My husband had faith that I could pull it off.
I learned that big intimidating projects are much easier when you break them down into stages. I knew I wanted storage for laundry baskets and a place for my vacuum cleaner. Those measurements were the start of my plan. Sketching everything out and having a clear plan before you start will save you some heartache, but you have to be flexible when something doesn't quite go as planned (something wont go as planned). In my case, I had to find a solution to work around our existing baseboards because I didn't have a tool to easily remove a section without ruining the whole piece.
People have been so impressed with my laundry room that it has given me the confidence boost I need to tackle other projects in our home. Next time, I hope to add a couple tools to my collection. :)
Show More
---
---
Members Also Viewed
back to top?
Please confirm your email address.
Select some categories to pick the kinds of projects that show up on your home page:
Welcome to your RYOBI Nation quick start guide, a fast and easy way to see everything that's waiting for you!
Your feed shows the latest projects from the categories you've selected, right on your homepage!
Are you working on something awesome? Upload your DIY projects today, and share with other members.
We award monthly and annual prizes for the best projects, worth up to $2500 in RYOBI tools! That's a lot of hardware, and it could all be yours.
RYOBI Nation is a positive connection between people who are creating great things.
You can follow fellow members, like their projects, and comment to let them know they're doing a great job.
Come back to RYOBI Nation often to see what is new and to stay in touch.
If you're on a mobile device, don't forget you can add RYOBI Nation to your home screen for quick access to your project feed.
---
Laundry Room Redo
by kgropper
Nov 04, 2016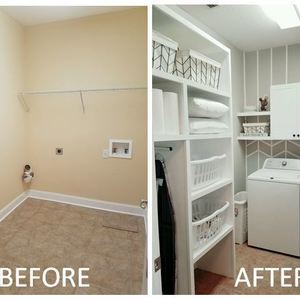 When we moved into our new home, our laundry room was very basic: wire racks and no real cabinets or shelves. I decided that the laundry room was the perfect place to build my DIY confidence because it was just a laundry room. My husband had faith that I could pull it off. I learned that big intimidating projects are much easier when you break them down into stages. I knew I wanted storage for laundry baskets and a place for my vacuum cleaner. Those measurements were the start of my plan. Sketching everything out and having a clear plan before you start will save you some heartache, but you have to be flexible when something doesn't quite go as planned (something wont go as planned). In my case, I had to find a solution to work around our existing baseboards because I didn't have a tool to easily remove a section without ruining the whole piece. People have been so impressed with my laundry room that it has given me the confidence boost I need to tackle other projects in our home. Next time, I hope to add a couple tools to my collection. :)
Project Information

| | |
| --- | --- |
| Difficulty: | Intermediate |
| Categories: | Renovations |

Tools Used

AIRGRIP™ COMPACT LASER LEVEL
18V ONE+™ 6 1/2 IN. CIRCULAR SAW