Step: 1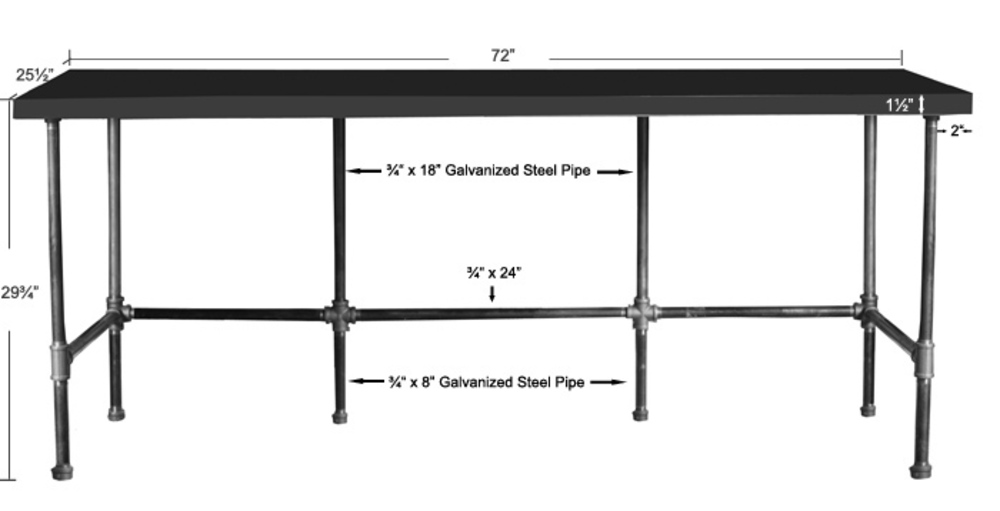 The Base Follow the pipe desk diagram to assemble the table base.
Step: 2
Organize the pipes and fittings and start threading the middle section, the 24" pipe to the cross fittings. Continue threading the pipes to the fittings by hand. Once all the pieces are assembled, you can tighten them using slip-joint pliers or as I did, with locking pliers, protecting the pipes finish with a cloth wherever you use the pliers.
Step: 3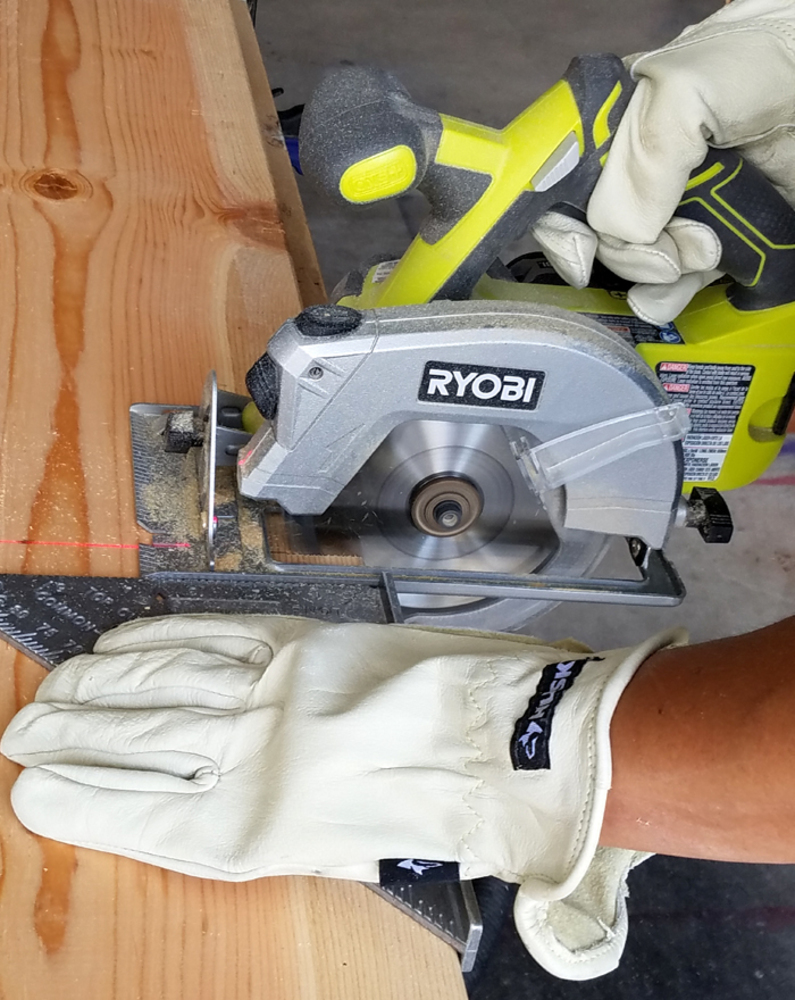 The Top Cut the 2" x 10" x 12' in half.
Step: 4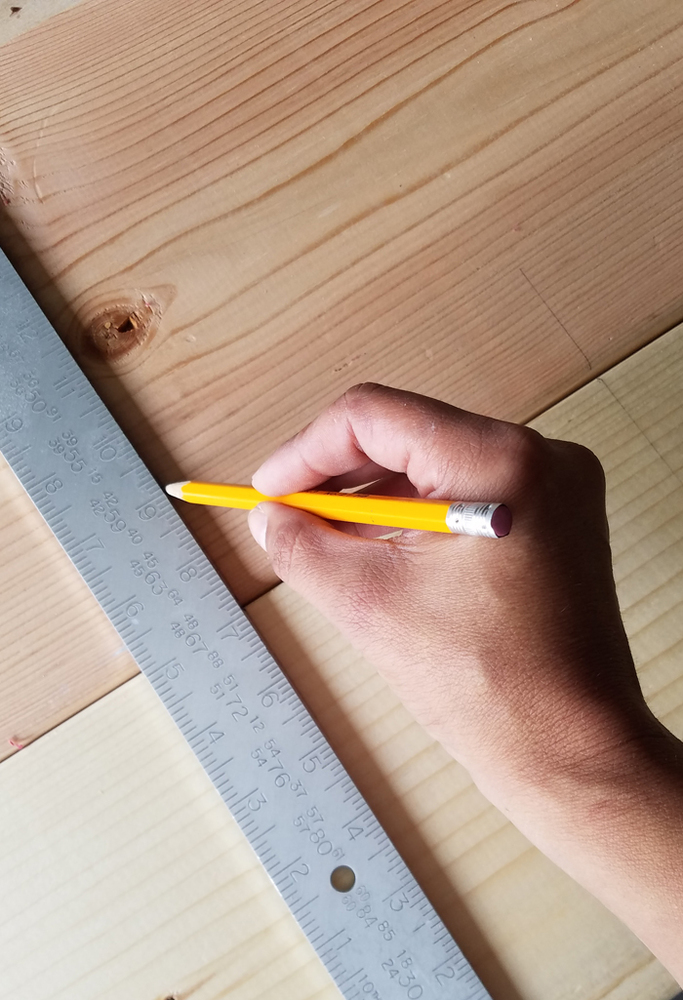 Place the three boards side by side, with the 2" x 6" in the center. Align them on one end. Then, make a line from one board to the next one to determine the location of the biscuit slots. I spaced them about six/eight inches apart.
Step: 5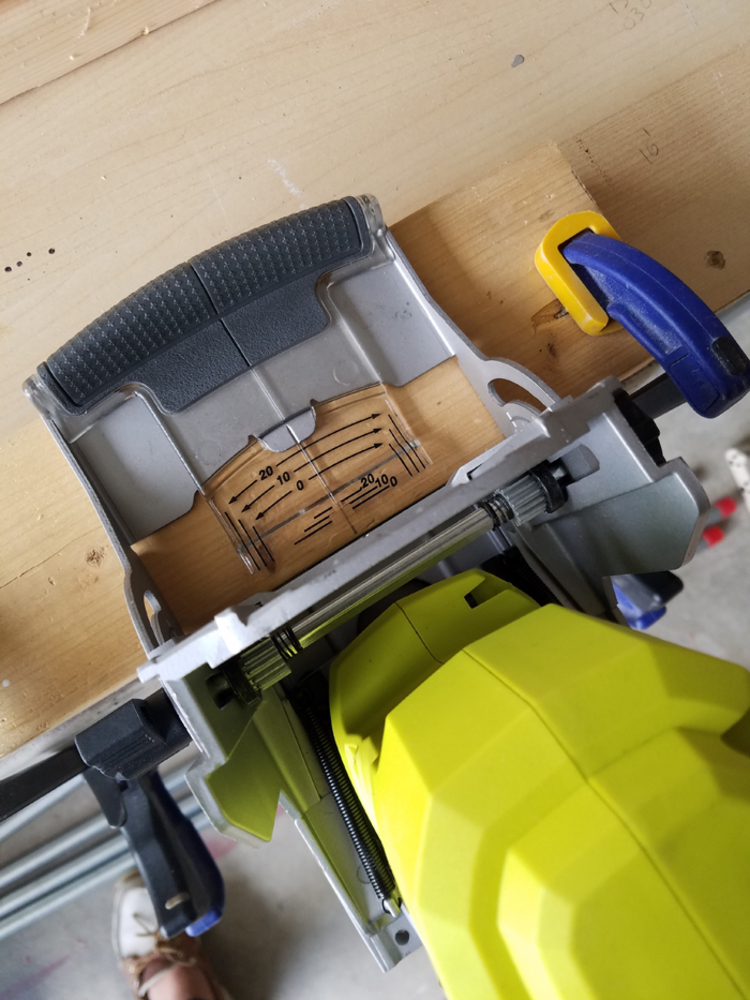 Adjust the biscuit joiner plate to a 90-degree angle and set the depth so it cuts the slots at the center of your boards, with a #20 biscuit stop.
Step: 6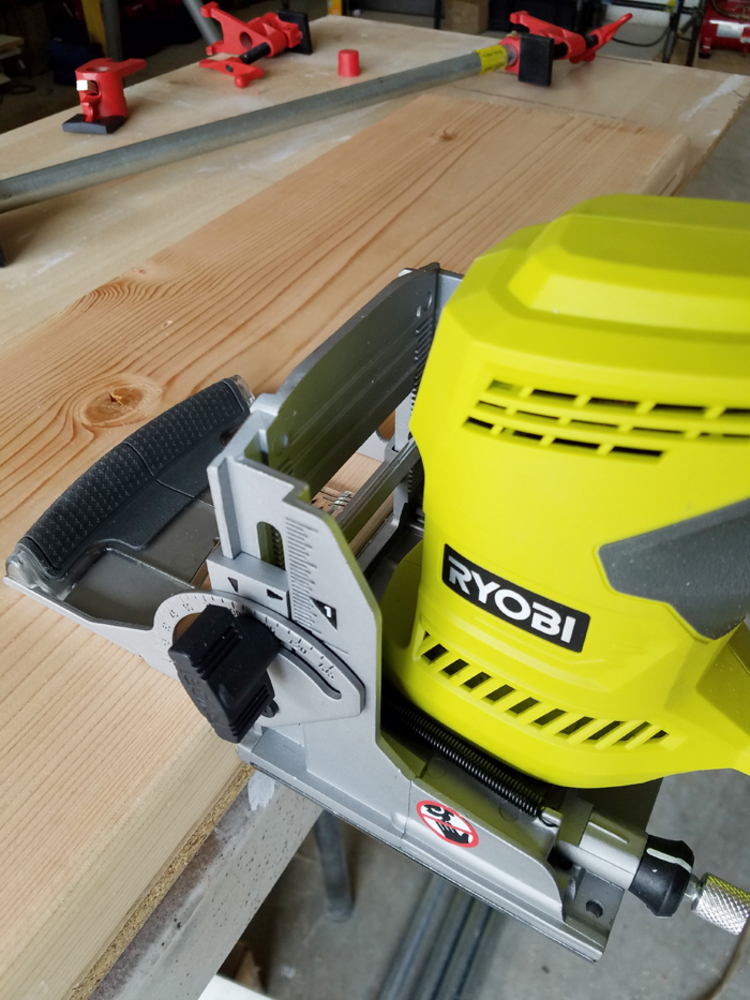 Center the joiner on each drawn line to cut the biscuit slots. Clean the biscuit slots to remove dust.
Step: 7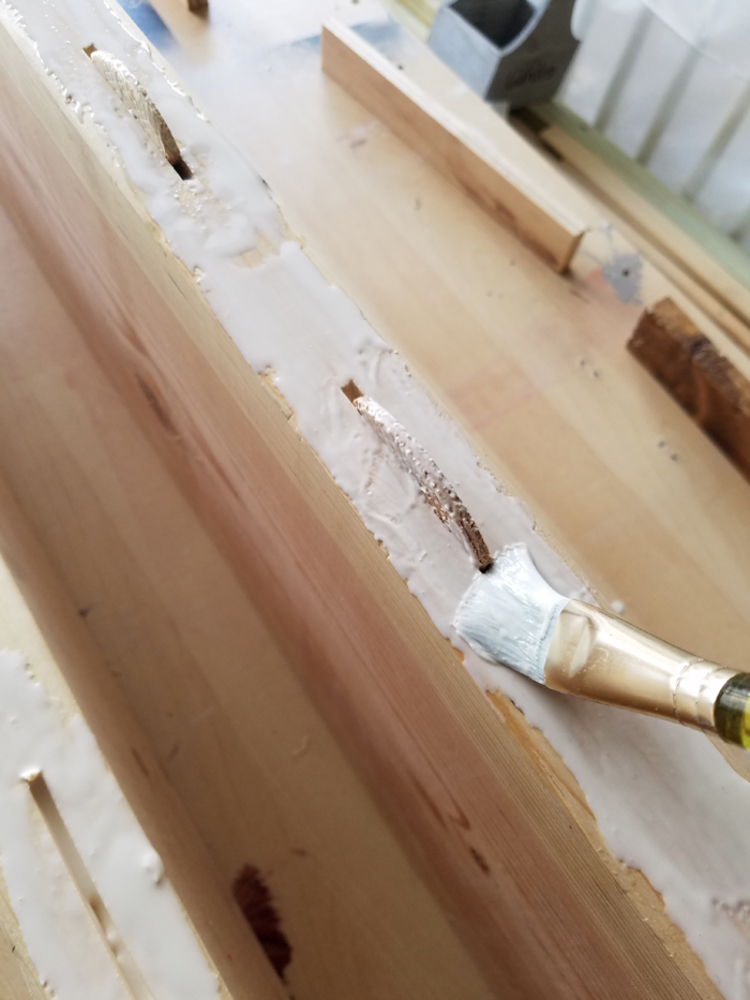 Use wood glue all along each side of the boards and into the slots. Place the wooden biscuits into each slot and using a brush spread the wood glue.
Step: 8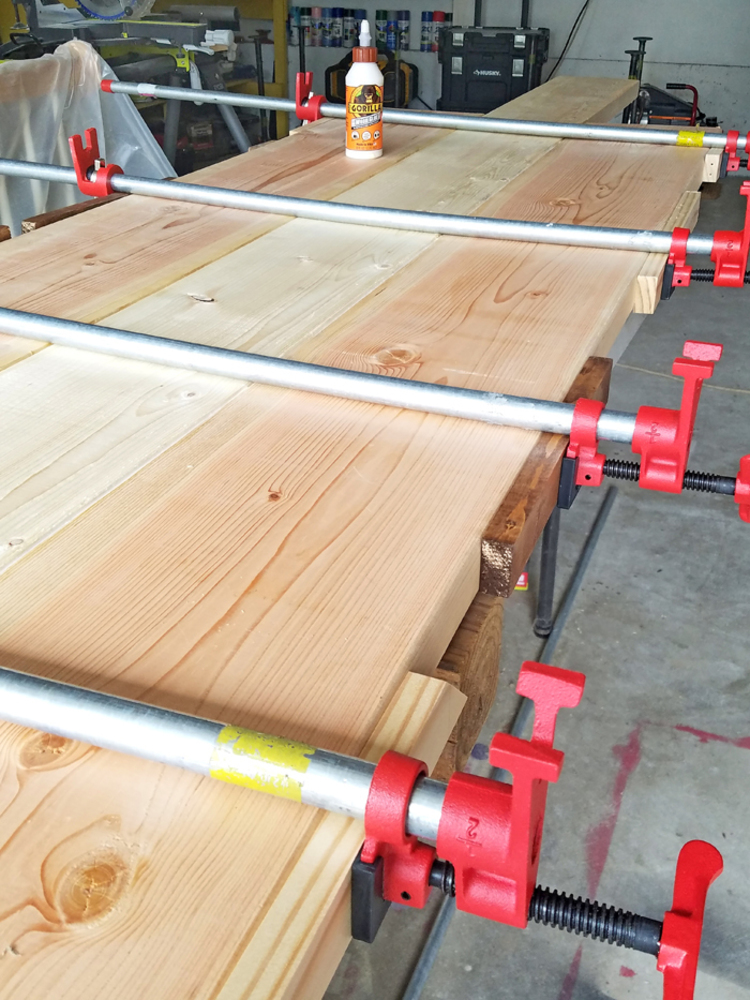 Fit the two boards together and make sure they align. Then, clamp them tightly until the glue dries. Make sure you remove any excess glue once you clamp the boards. Dried glue on the surface of the boards will not take the stain later on. Note: I glued and clamped two sets of boards at a time. waiting 24 hours until the first boards were set, before adding the final board.
Step: 9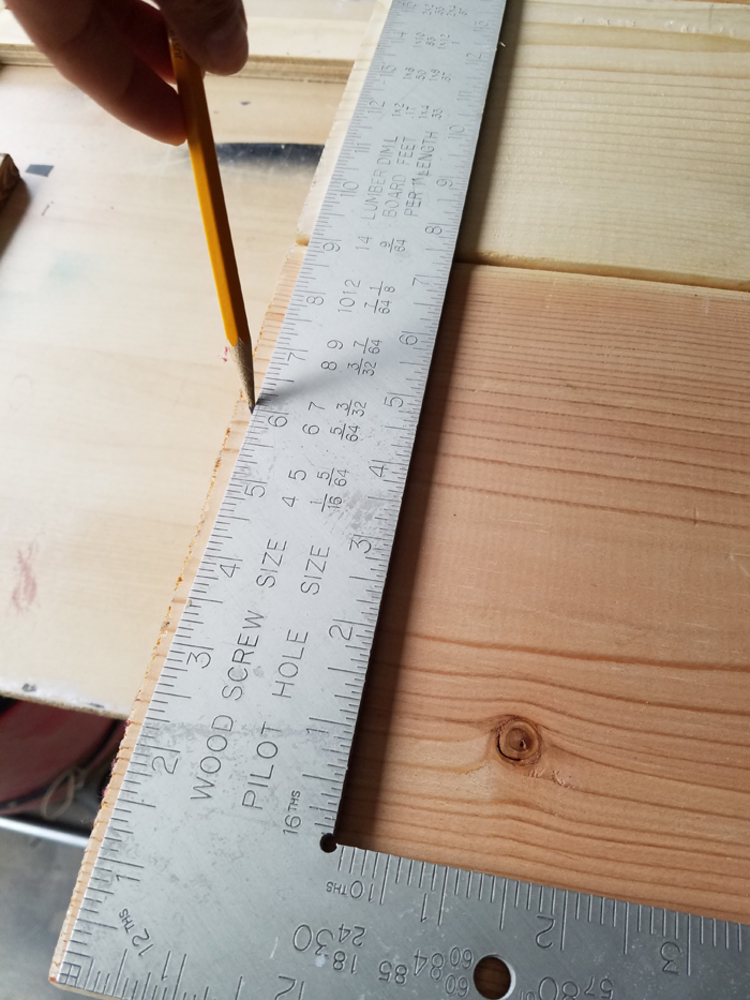 Square and trim the desk top to size.
Step: 10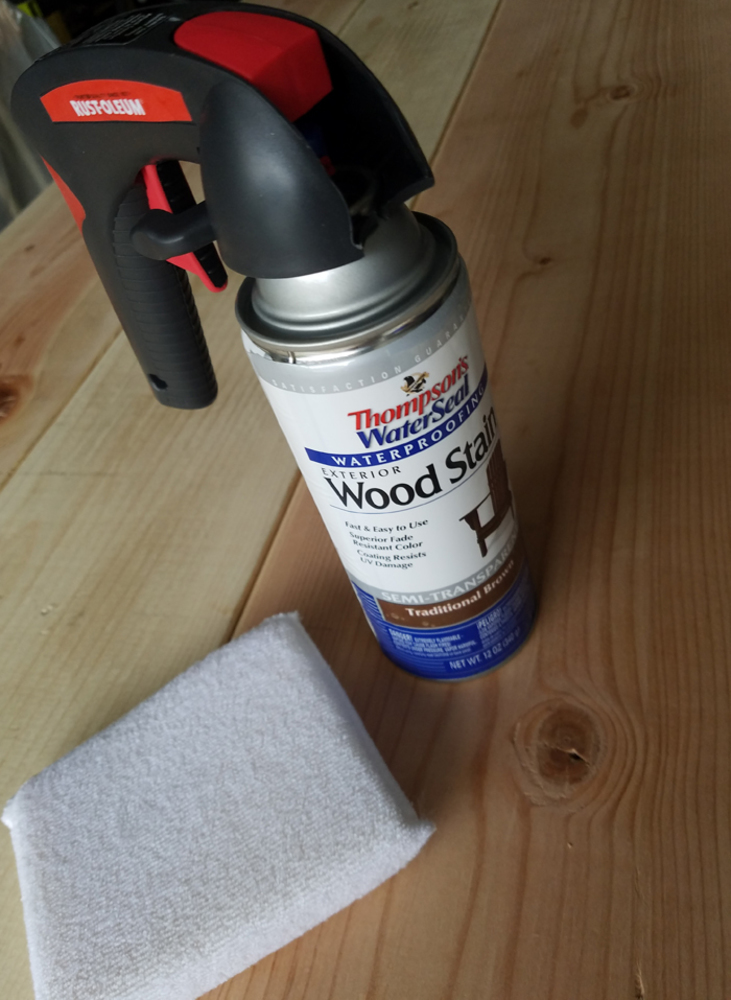 Sand all those sharp edges, clean and stain or finish the top the way you want it. I used two coats of Thompson spray wood stain followed by two coats of clear poly.
Step: 11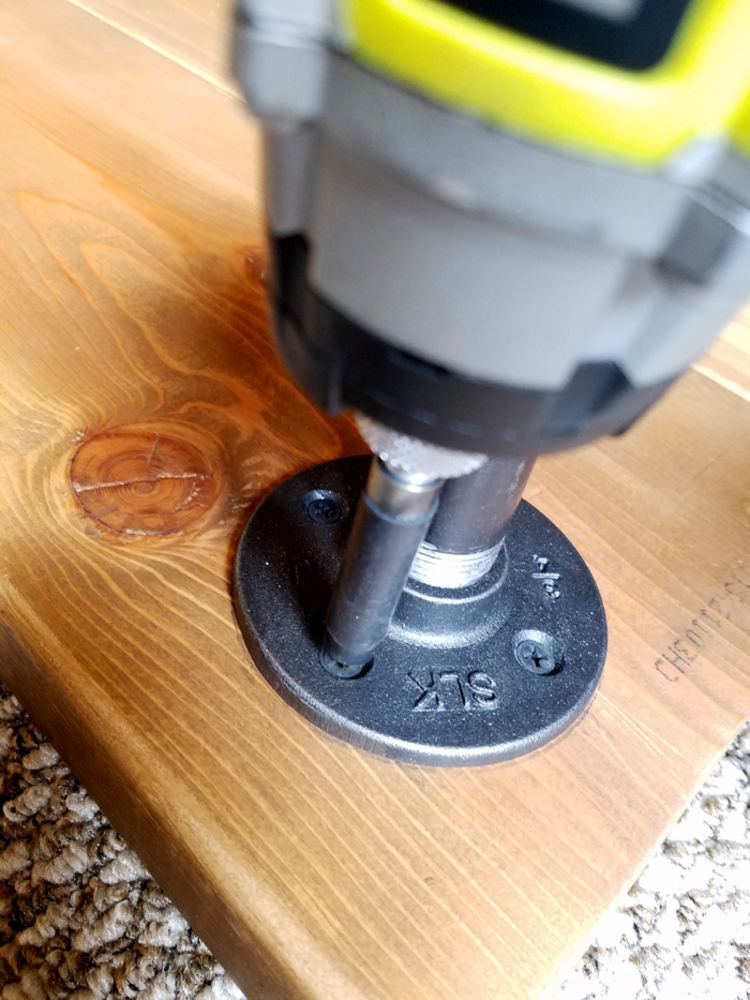 Secure the desk base to the top by placing the wooden board right side down and centering the base on it. Drive the screws thru the metal flanges to connect both pieces together.
Step: 12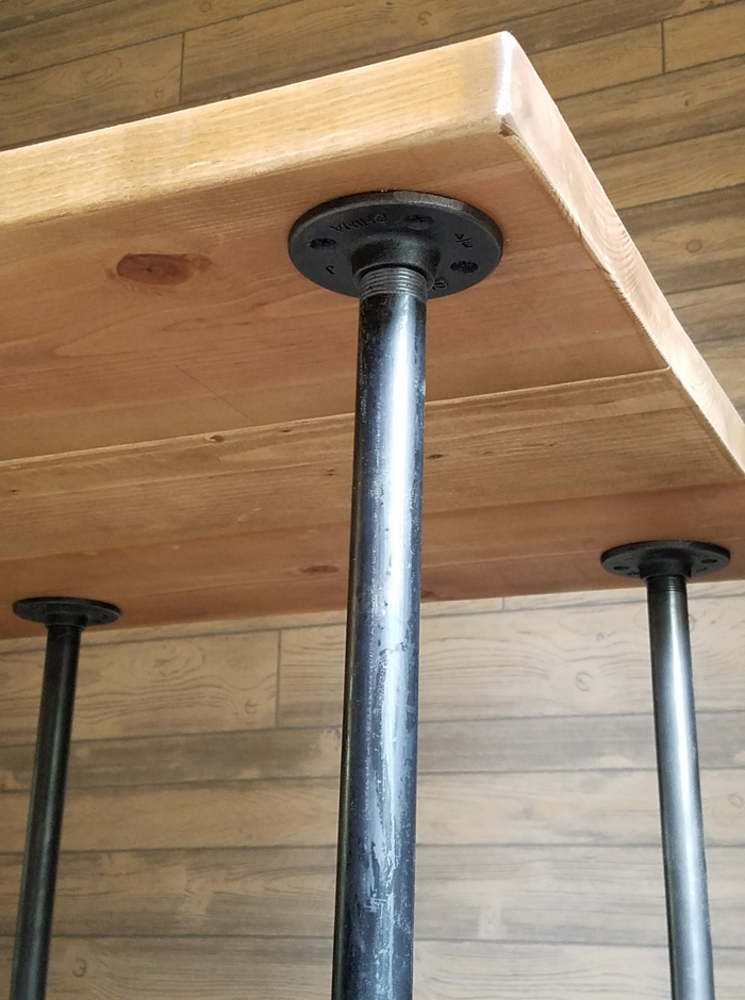 The final step is to bring the desk right side up and enjoy your work!
Step: 13
Tip: I found the side outlet tee and iron cross at Amazon - All the other components, materials and tools can be found at your closest Home Depot.