---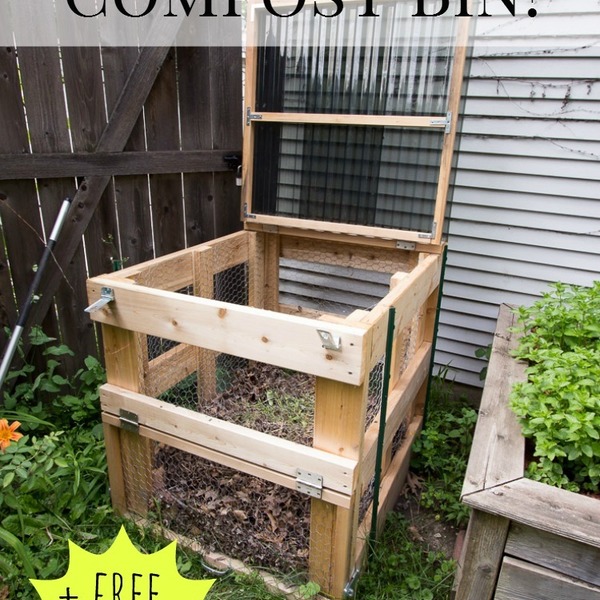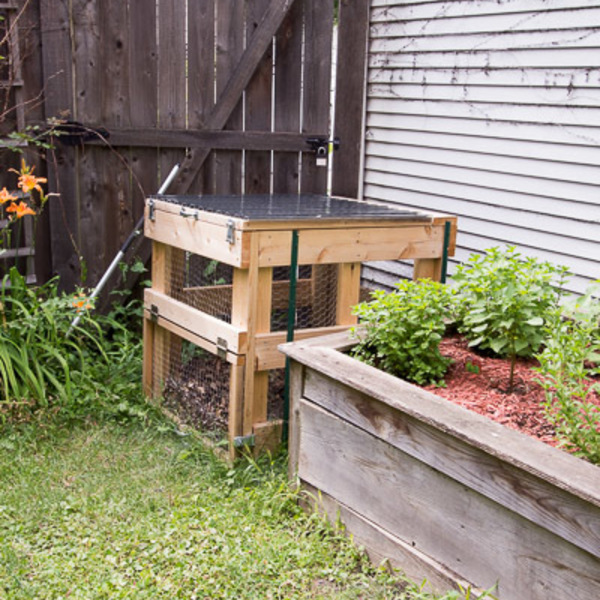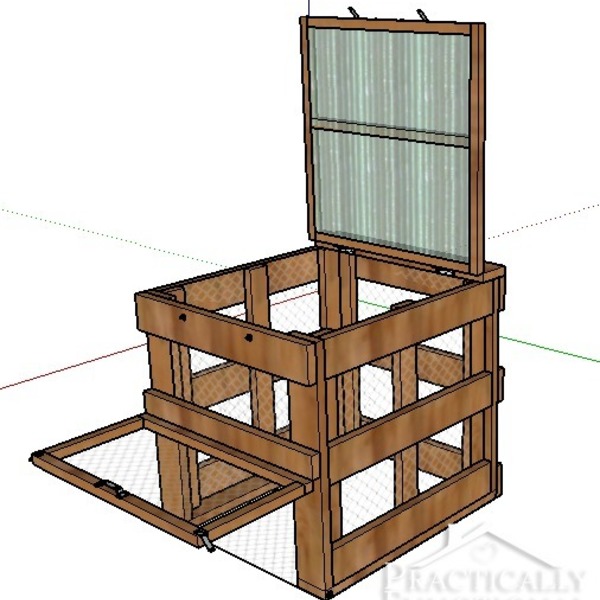 One of my favorite things about owning a house is having a back yard with room to garden! Getting the garden planted was the first thing I did as soon as the snow melted; there are still boxes left to unpack from the move, but our garden is planted and thriving!
The second thing I did was build a DIY compost bin! I love the idea of reusing food waste; it keeps it out of the landfill, and my plants will absolutely love the rich soil! I know there are tons of pre-made compost bins that you can buy from a hardware store, but I had specific ideas about how I wanted mine to work, so I built my own!
You can see the detailed tutorial, the supplies and lumber/cut list, and download the free plans here: http://www.practicallyfunctional.com/how-to-build-a-diy-compost-bin/
Show More
---
---
Members Also Viewed
back to top?
Please confirm your email address.
Select some categories to pick the kinds of projects that show up on your home page:
Welcome to your RYOBI Nation quick start guide, a fast and easy way to see everything that's waiting for you!
Your feed shows the latest projects from the categories you've selected, right on your homepage!
Are you working on something awesome? Upload your DIY projects today, and share with other members.
We award monthly and annual prizes for the best projects, worth up to $2500 in RYOBI tools! That's a lot of hardware, and it could all be yours.
RYOBI Nation is a positive connection between people who are creating great things.
You can follow fellow members, like their projects, and comment to let them know they're doing a great job.
Come back to RYOBI Nation often to see what is new and to stay in touch.
If you're on a mobile device, don't forget you can add RYOBI Nation to your home screen for quick access to your project feed.
---
DIY Compost Bin (+ free plans!)
by practicallyf
Jul 07, 2014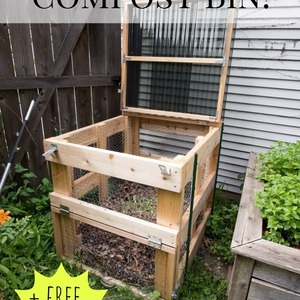 One of my favorite things about owning a house is having a back yard with room to garden! Getting the garden planted was the first thing I did as soon as the snow melted; there are still boxes left to unpack from the move, but our garden is planted and thriving! The second thing I did was build a DIY compost bin! I love the idea of reusing food waste; it keeps it out of the landfill, and my plants will absolutely love the rich soil! I know there are tons of pre-made compost bins that you can buy from a hardware store, but I had specific ideas about how I wanted mine to work, so I built my own! You can see the detailed tutorial, the supplies and lumber/cut list, and download the free plans here: http://www.practicallyfunctional.com/how-to-build-a-diy-compost-bin/
Project Information

| | |
| --- | --- |
| Difficulty: | Intermediate |
| Categories: | Exterior Spaces, Other |

Tools Used

18V ONE+™ LITHIUM-ION STARTER COMBO KIT

Materials Used

UNTREATED CEDAR LUMBER
CHICKEN WIRE
HINGES
HANDLES
HASP LATCHES