Step: 1
You would never believe the instant improvement to be had by trimming a few dead or over grown tree branches. Using the cordless RYOBI ONE+ Pole Saw, I was able to take down overbearing overgrowth and let a little extra sunshine in our newly beautified back yard. The ONE+ Pole Saw made it easy because it's light and long – easily reaches about 12 ft. in the air depending on your height. During trimming, take breaks periodically and step back to get a good look at your trees from a distance. Don't get too crazy – you'll want to retain some of that greenery and shade. Once the branches are down, you'll want to either get rid of them, or store them up for later use in an indoor or outdoor fire place. Either way, this process can be really easy with the right hand-held saw. There are lots of options here; gas, electric, cordless – all of which will do the job, but I used the Ryobi ONE+ Chainsaw. Having a cordless saw on hand for smaller jobs like this is always a good idea. They work great for cleaning up after heavy winds or storms, too.
Step: 2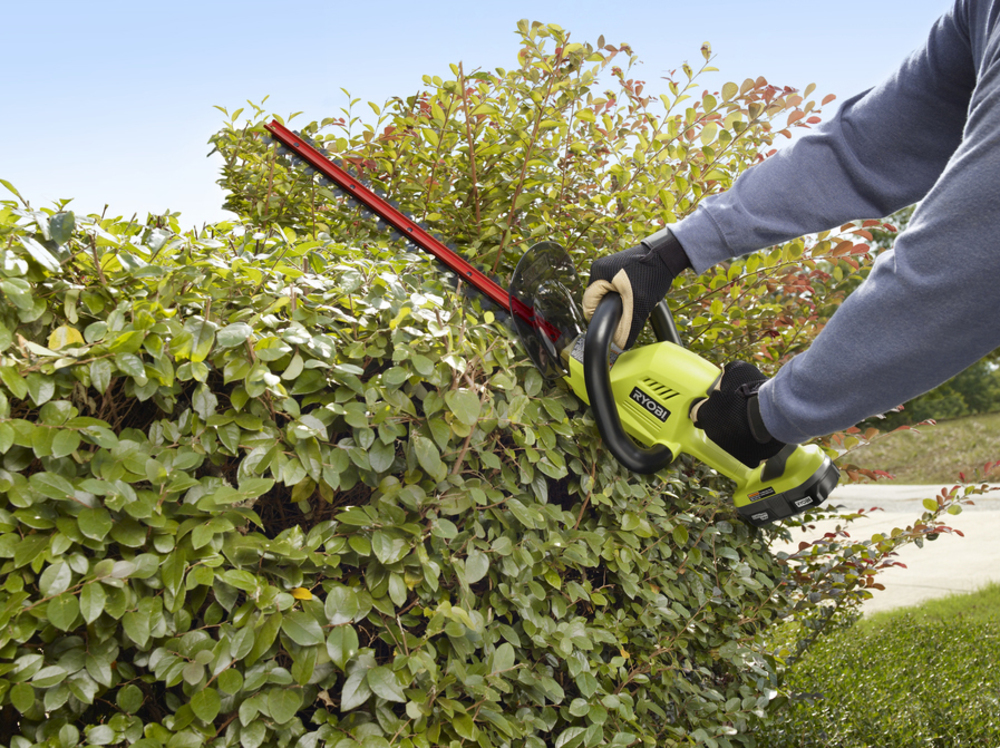 Moving on from your tree tops to hedges and shrubs. There's no one-size-fits-all method for hedges, but don't underestimate their importance. Hedges are possibly the most important element to tackle since they're usually square in the middle of your home's over-all curb appeal. Again, take a step back and a good look before you start trimming. Know exactly where you want to go with it, because hedge trimming is like a haircut...if you go too short, you're going to have to live with it for a while. Of course, the pivotal part of this step is the tool itself. If you have a towering border of hedges, or you plan to sculpt a leafy menagerie, you may need a gas model; but for my yard and most suburban homes, RYOBI's ONE+ hedge trimmer was all I needed. No cord to get in your way, no heavy motor to tire you out, just good, plain and simple battery powered goodness.
Step: 3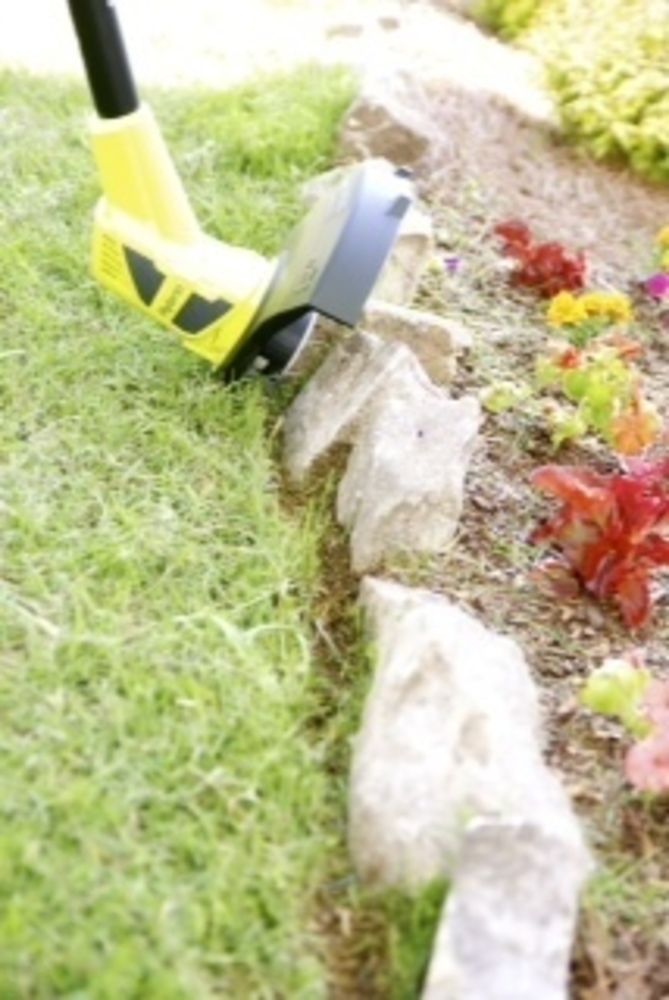 So over the years, you've got your mowing down pat, and you may even go so far as to whip out the weed trimmer from time to time. But before you put that weed trimmer away and call it a day, check the edges of your yard. Edging is often neglected as a step in Curb Appeal improvement, but if you try it once, you'll wonder how you ever did without it. You may even be tempted to secretly look down your nose at your neighbors' sloppy edges…but try and take it easy on them. For edging, I used a new trimmer from RYOBI. They call it the Hybrid cause it works with the ONE+ battery or an extension cord, which is great because you never run out of juice. It also converts from a regular weed trimmer to an edger. If you're in the market for a trimmer, try and get one with edging function – it just makes sense. Look for edging opportunities along your driveway, walkway, flower beds and curbs. You'll be amazed how impressive your lawn can look with clear cut edges.
Step: 4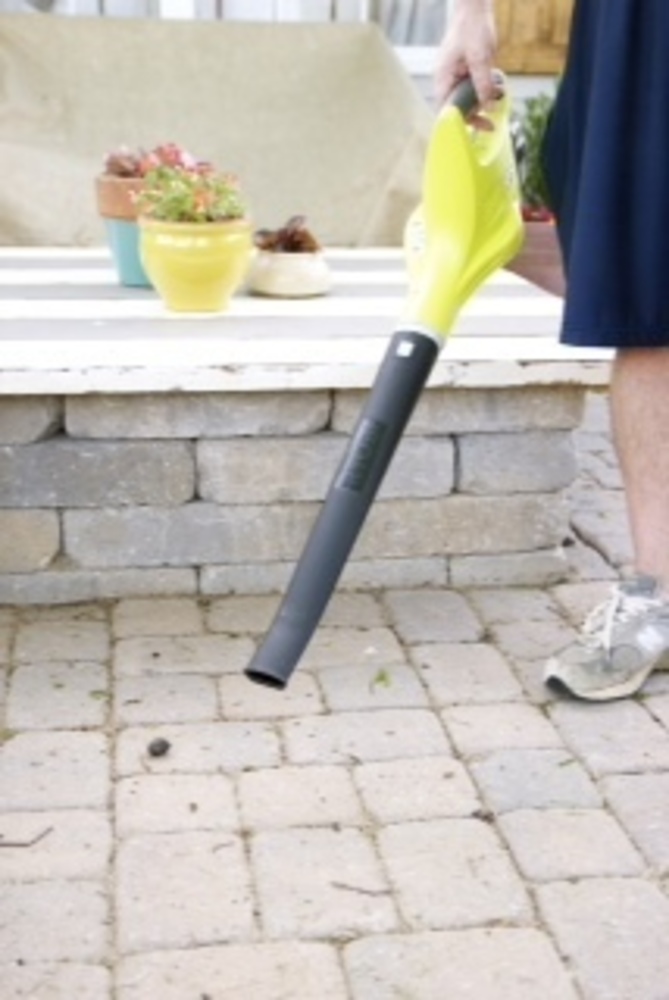 You wouldn't leave your kitchen a flour-y mess after a day of baking, so why leave the yard a mess? Something as simple as sweeping off your outdoor surfaces can be the crowning touch on a job well done. Plus, it makes it much more pleasant to sit outside and enjoy the fruits of your labor when you aren't hip-deep in grass clippings and leaves. If you're not crazy about the idea of sweeping after a long day of yard work, I recommend the ONE+ blower for clearing your outdoor surfaces. The job goes by much more quickly than sweeping, meaning you get to sit down and enjoy sooner. Small blowers like this also come in handy when you need to clear out your shop or garage.