Step: 1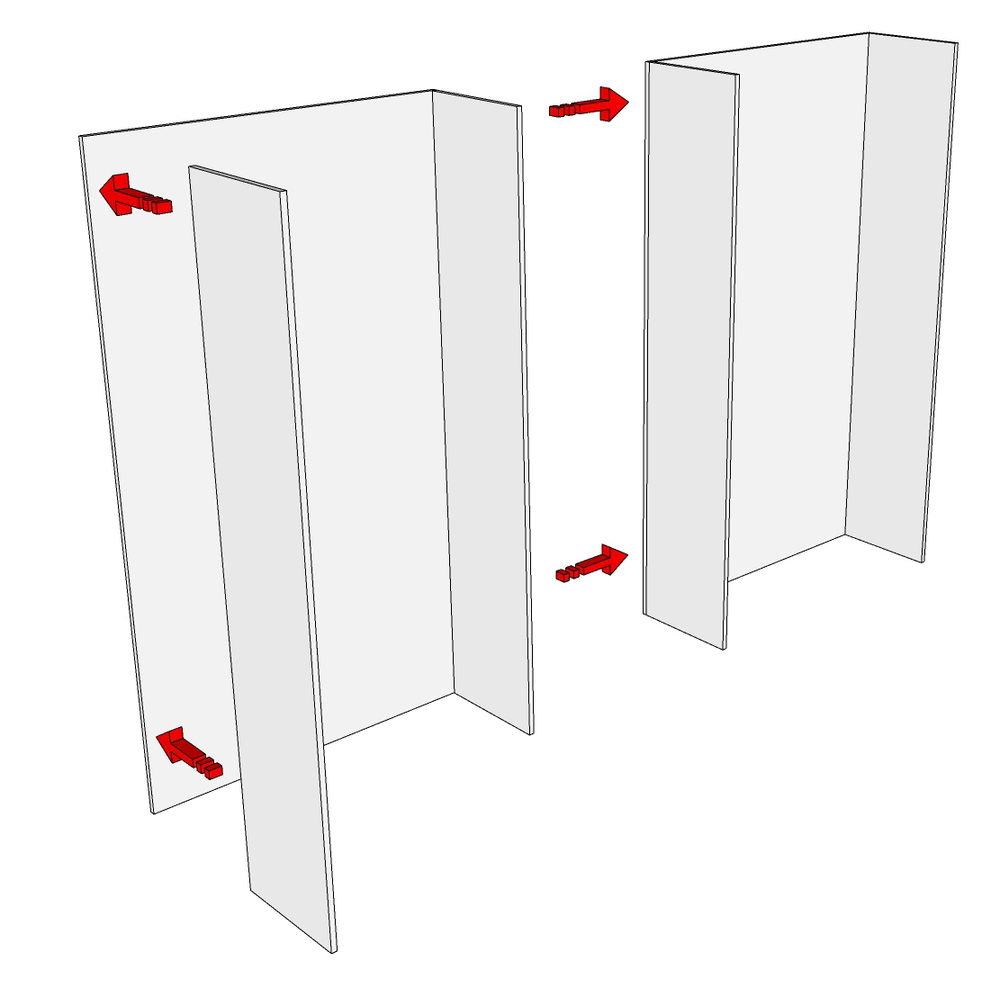 Start by cutting two full sheets of 3/4" finish grade plywood down to 48"x 84". Next, cut four pieces 16-1/2" x 84" from 3/4" finish grade plywood. Fasten each of the side panels to the face of the 48"x 84" boards by screwing from the back of large panels into the end grain of the side panels. Slide the two assembled pieces together and fasten together by driving screws through side panels.
Step: 2
Cut the top piece 17-1/4"x 96" and attach to the top making sure the back of the top is flush with the back of the cabinet.
Step: 3
Measure the width inside the side panels and cut two 2x4 piece to fit. Using 3-1/2" construction screws, secure 2x4s between side panels by screwing through the top. Make sure to keep them flush to the front of the side panels.
Step: 4
From a 2x6, cut a board 96" long. Securely attach to the top of the cabinet by driving screws through the face of the board into the 2x4s installed in Step 3.
Step: 5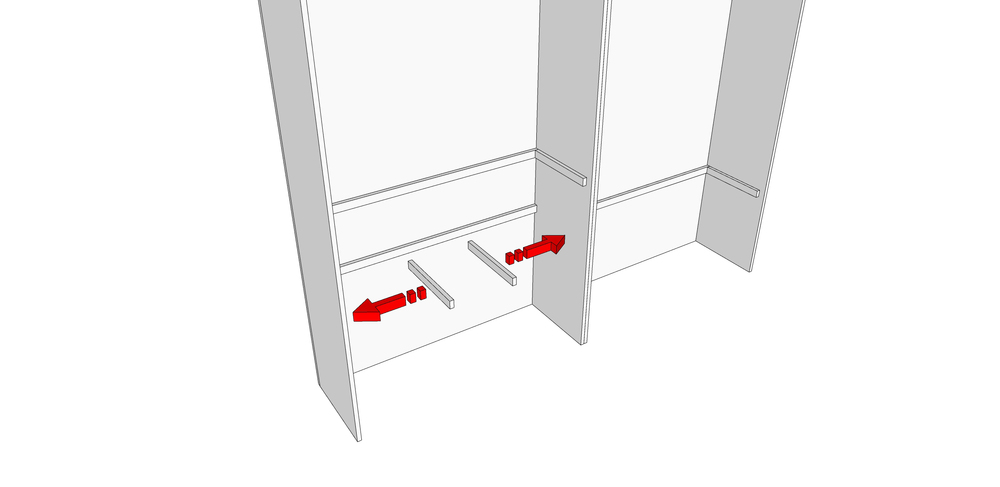 Using 1x2 boards, measure and cut cleats for the desired number of shelves you would like to add to the cabinet. Secure to sides with 1-1/4" screws. We made sure the left side shelf was at least 24" above the floor to accommodate the RYOBI Nation Job Buddy. On the right side, we made the shelf at least 20" above the floor to accommodate 5-gallon buckets.
Step: 6
Using the inside measurements of the cabinet, cut and install shelves so the front of the shelves are flush with the front of the cabinet. Secure with glue and 1-1/4" brad nails through the top of each shelf into the support cleats.
Step: 7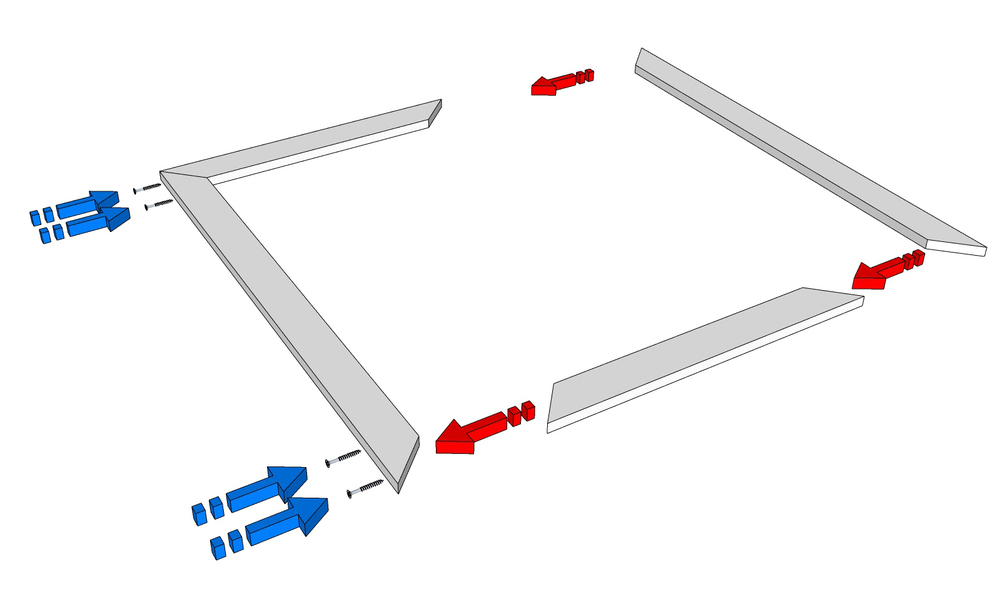 Using 1x2 boards, cut trim to cover all the exposed edges of plywood on the face of the cabinet. Install using wood glue and brad nails.
Step: 8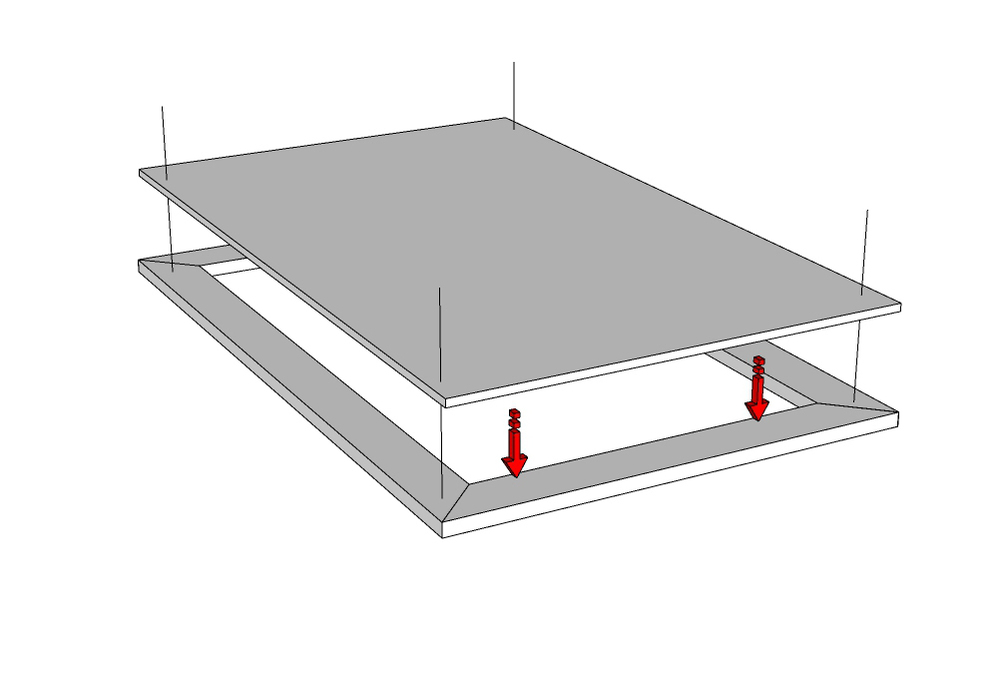 To construct the door, start by trimming out the frame like a picture frame. Using a miter saw set to 45 degrees, cut two boards 78" long and two boards 30" long.
Step: 9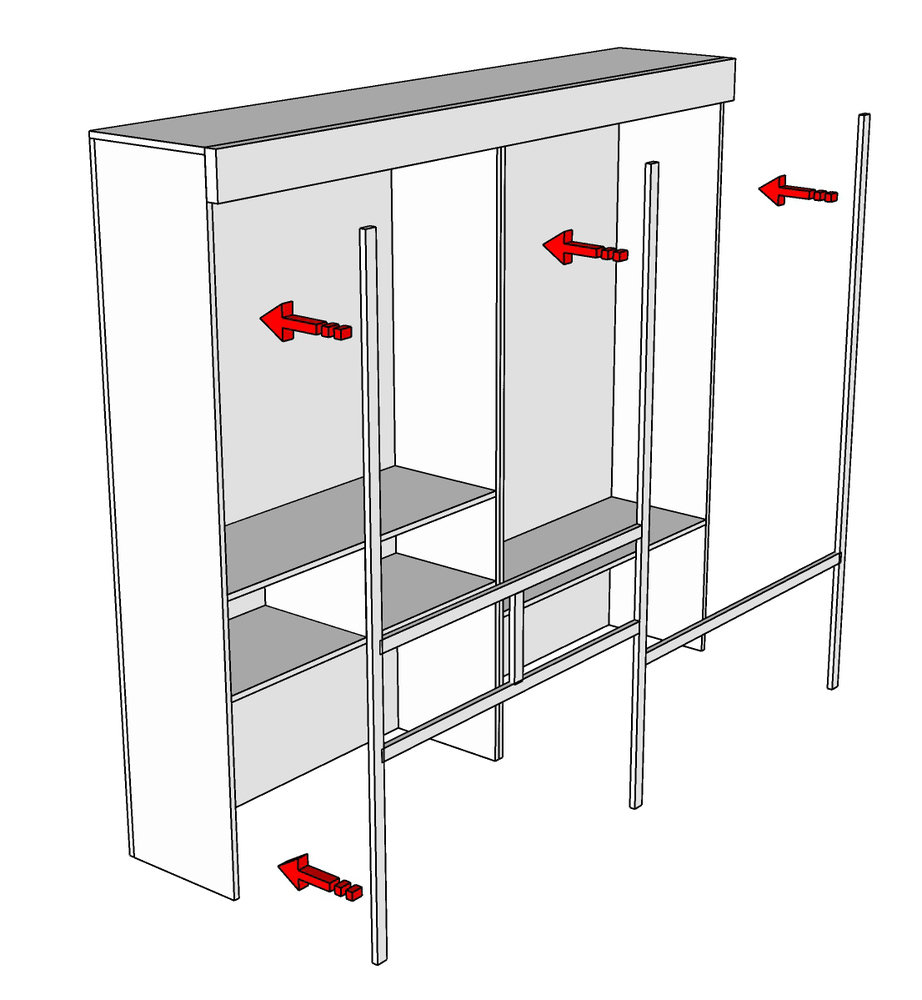 Lay out each side of the door like a picture frame. Drill pilot holes through the sides of the frame. Apply glue to miter cuts and fasten the frame together using 3-1/2" screws.
Step: 10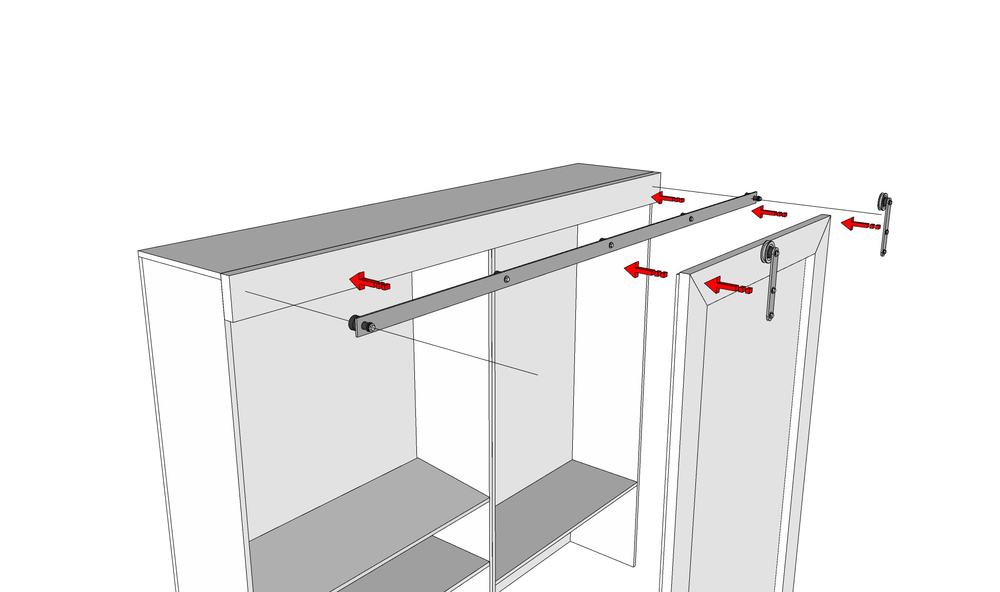 Lay the cut sheet of plywood on the back of the door frame so that 1/4" of the frame is exposed on each side. Fasten together using wood glue and 1-1/4" screws.
Step: 11
Following the manufacturer's installation instructions, attach door rail to top 2"x6" board.