Step: 1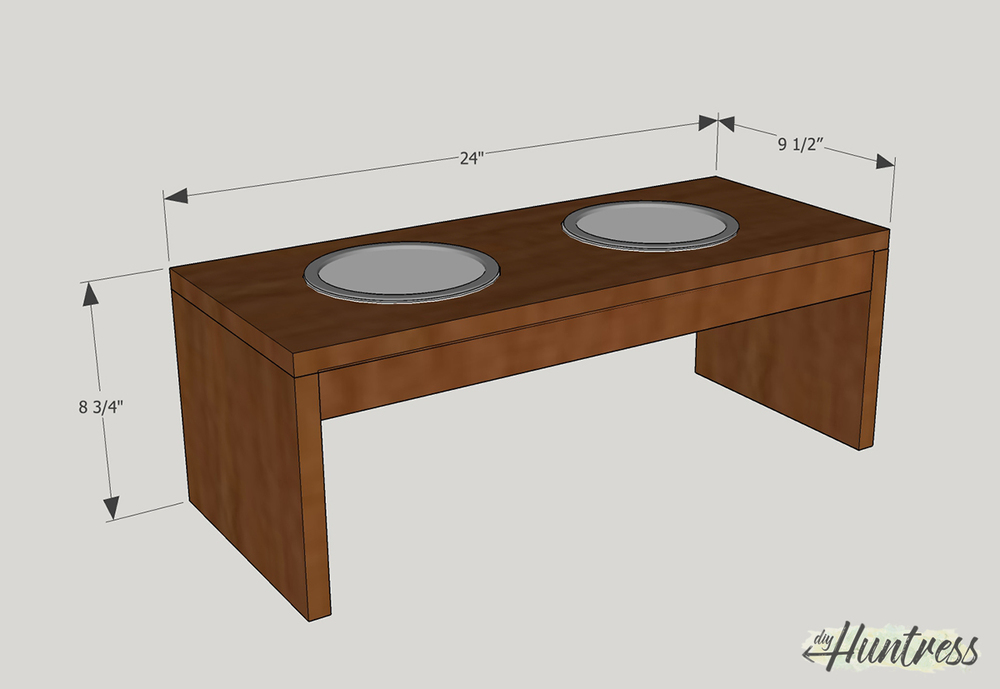 Find the dimensions for your dog's stand. This stand was built to Titan's specs and also uses four legs instead of two modern ones, so you will have to adjust these measurements to your own furry friend's specs! In order to do this, there are two steps to follow: 1. Find the height of your dog bowl stand by measuring your dog's height from shoulder to floor. Then, divide this number in half. This is how tall your stand will be! 2. Measure the inside of your dog bowls and add 6" to this width. This will be how long your dog bowl stand will be! So, overall, for the modern version of this dog stand, you will be cutting: (1) 1x10" Top Piece (at your custom length) (2) 1 x 10" Legs (at your custom height) (2) 1 x 2" Braces (at your custom length)
Step: 2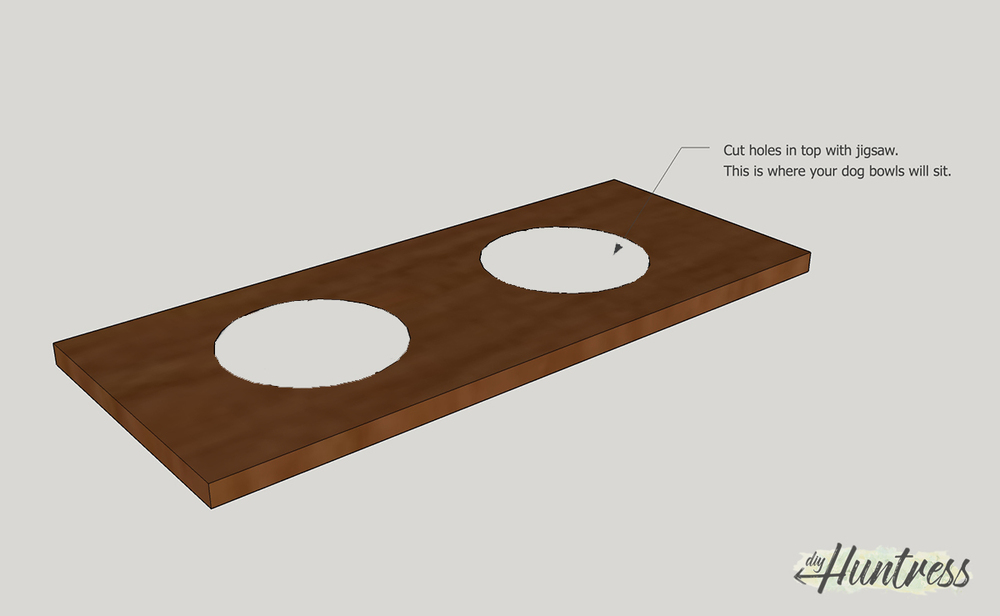 Once you've figured out your dimensions and made your cuts, the first real step is to make your bowl insets. Use a compass or circle jig to measure how wide your bowl insets are and center the circles on your top piece. Next, use a drill bit to drill small pilot holes in your cut outs. Then, use your jig saw to cut holes for your dog bowls.
Step: 3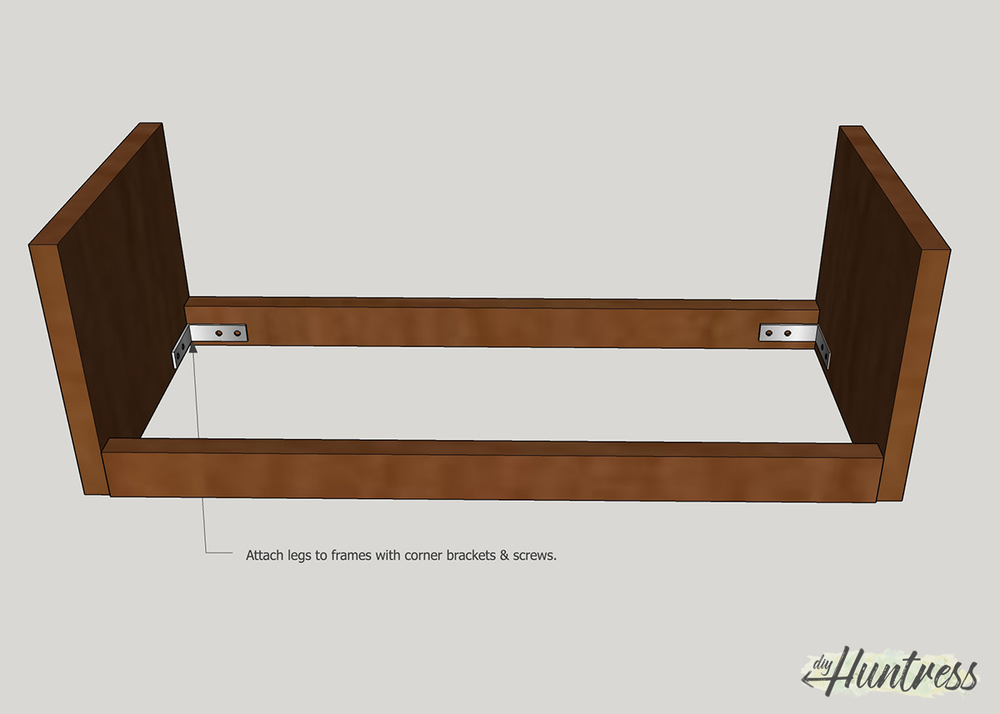 Create your frame by attaching the legs to the braces with corner brackets.
Step: 4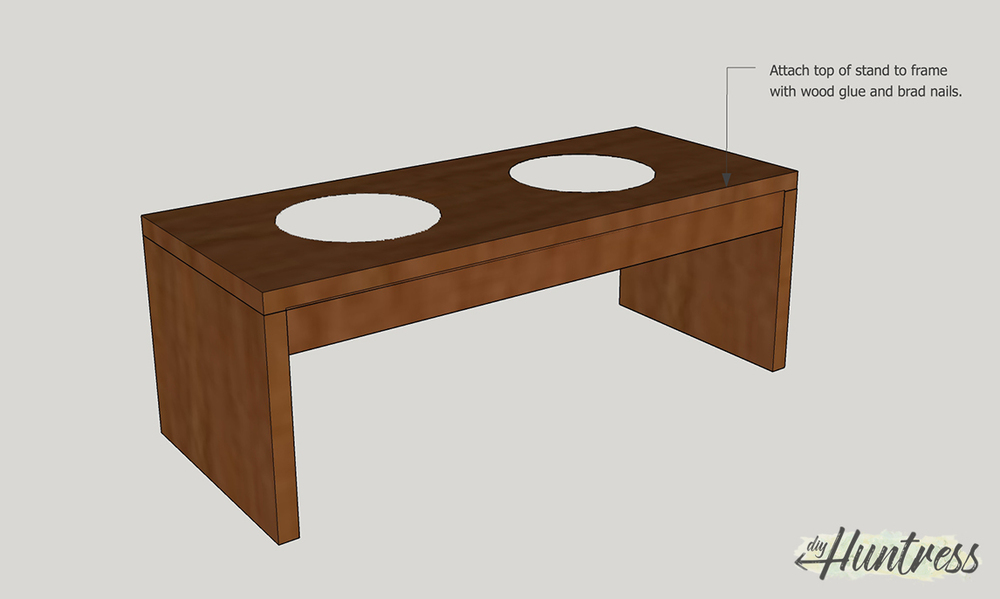 Next, add your top to the frame with brad nails and wood glue.
Step: 5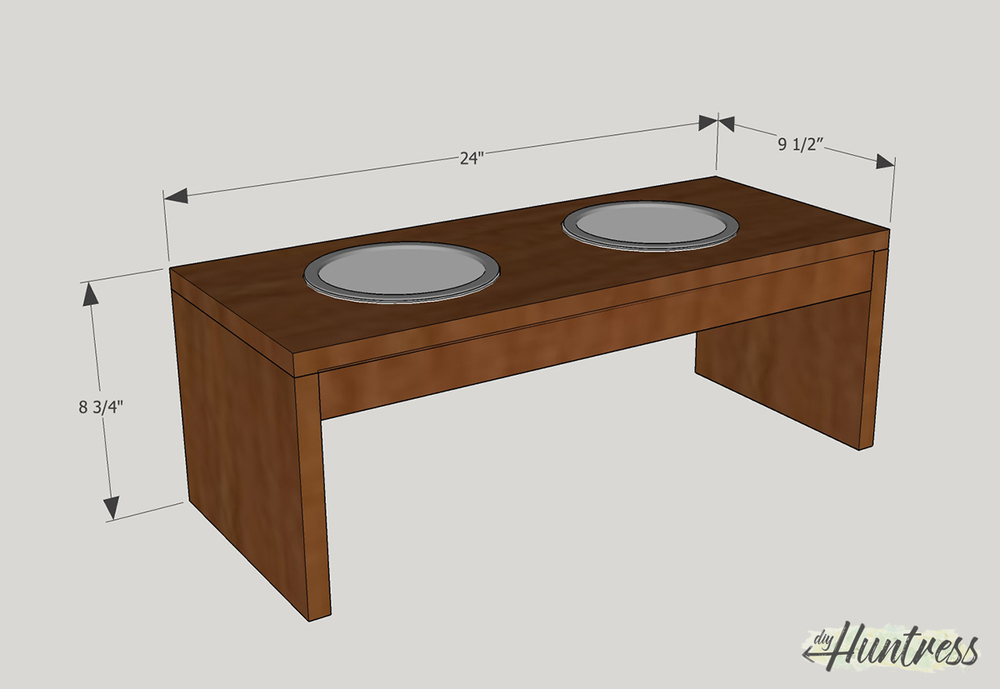 Last step is to add your bowls and finish the piece!