Step: 1
Cut grooves in the pine board. I used my circular saw to cut two 1/8" deep grooves on each side of the pine board. I screwed the board down to the worktable to keep it in place and used the adjustable edge guide to keep my cuts straight. After cutting the first side I flipped the board over and cut grooves on the other side. Since I kept the edge guide in the same location all of the cuts aligned perfectly.
Step: 2
Cut the sides. The lamp is a hexagonal cone made from 6 sides. I set the miter saw to make a 30 degree bevel cut and adjusted the miter fence to about a 4 degree angle. The 30 degree bevel cut needs to be pretty accurate in order for the lamp to work. The miter fence can be at a variety of different angles depending on how sharply you want the cone to taper.
Step: 3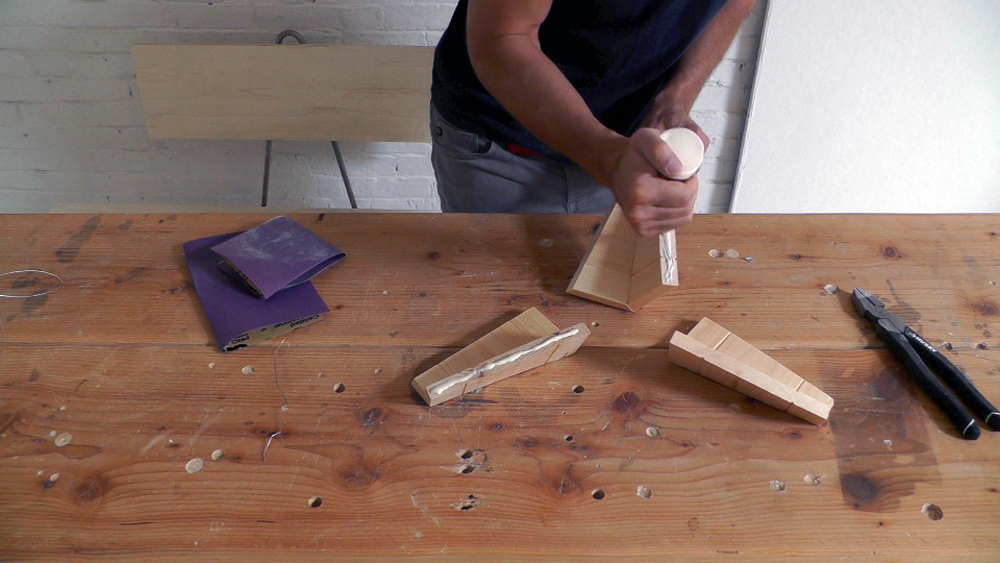 Glue the sides together. It is hard to glue all 6 sides together at once so I glued them together in pairs first. I used wire to hold them tightly together while the glue dried.
Step: 4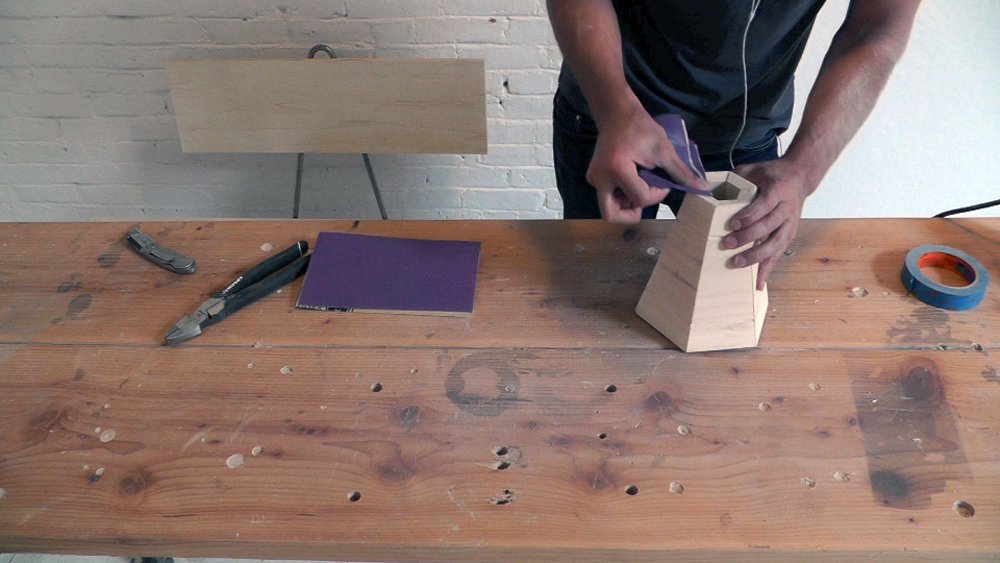 Glue the whole thing together. Once the pairs had dried I glued all 3 together. I used wire but blue painters tape works well too.
Step: 5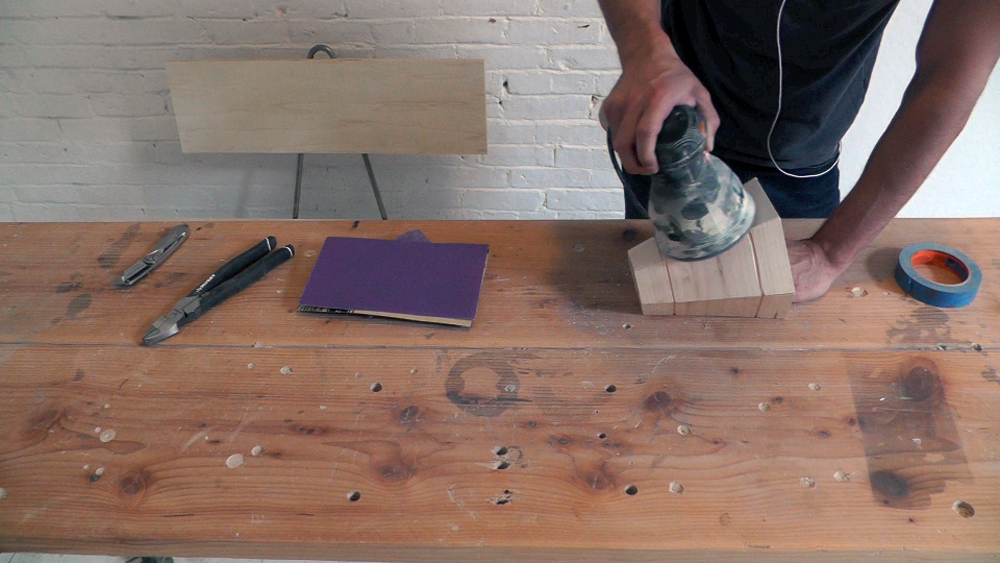 Sand the lamp. I sanded the flat sides of the lamp with an orbital sander and 220 grit paper. I sanded the ends by hand.
Step: 6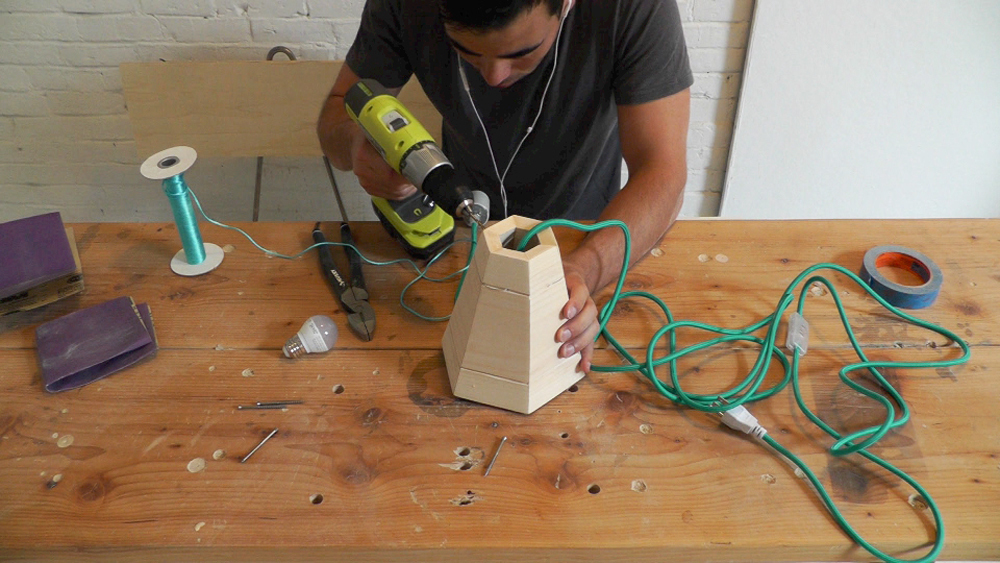 Assemble the lamp. I threaded the cord through the wood lamp. I then drilled 4 holes in the groove and used wire to make a net that keeps the socket in the center of the lampshade. Push the exterior parts of the wires deep into the groove.
Step: 7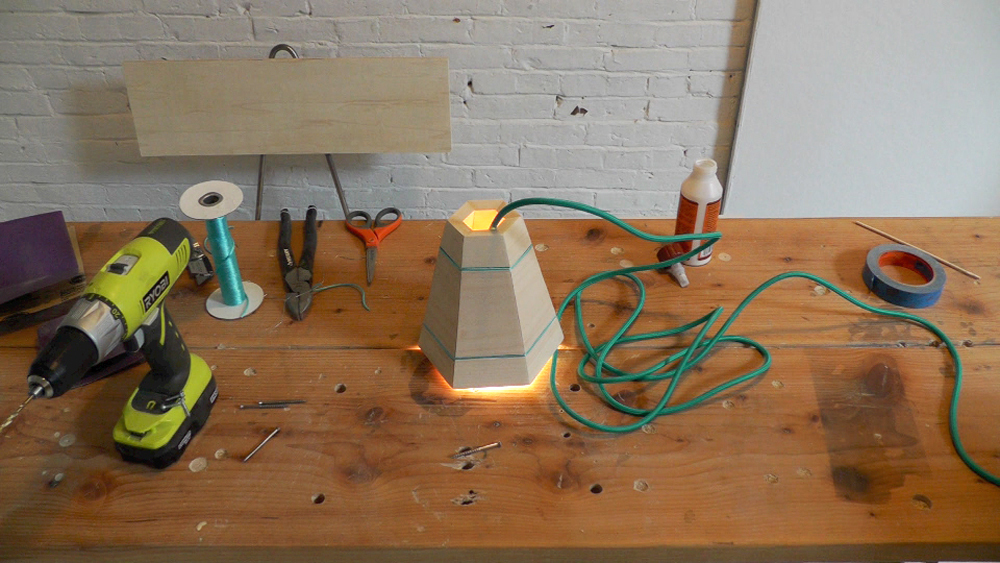 Tie on the colored string. I used the colored string to cover the wires and give the lamp a nice colored detail. I drilled a 1/8" diameter hole through the grove and ran the colored string around the groove and through the hole. I tied it in a tight knot from the inside.