Step: 1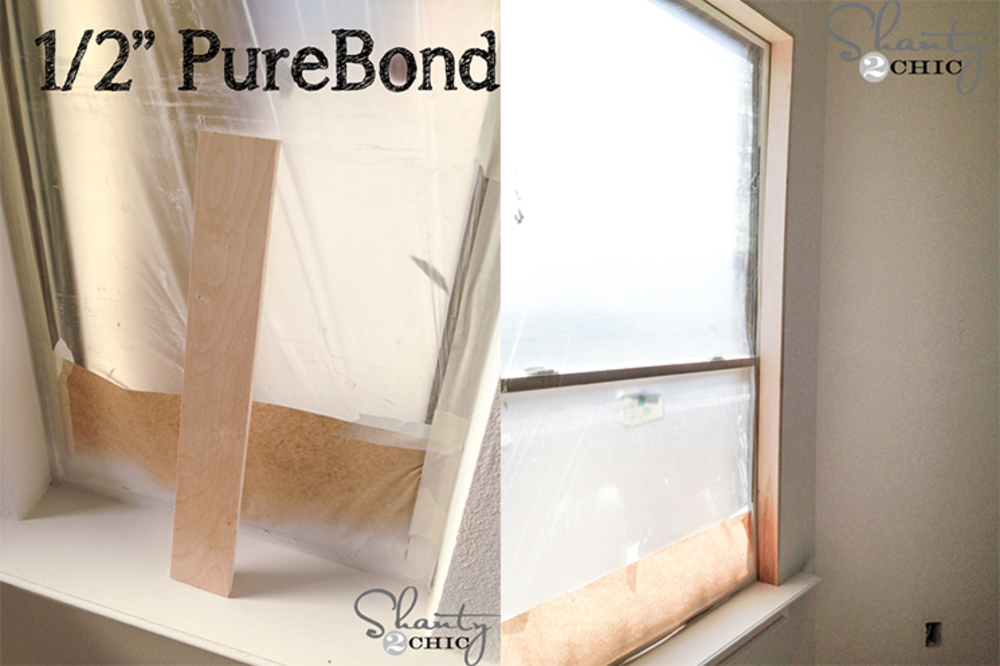 Have Home Depot rip 1/2" plywood to the width of the inside of your windows (usually about 3"). You could also use your circular saw or table saw for this part. You can see this piece is the width of the drywall around the windows - this is the piece for the top of the window. Meaure the length of the top of the window first and cut a piece of 1/2" plywood to fit. Using 2" nails and you Airstrike Brad Nailer, nail it up so that the front edge of the plywood is flush with the edge of the window opening. Now measure the length of each window side and cut them down as well.
Step: 2
Now for the MDF! You can also have Home Depot rip your 3/4" MDF to 3.5" wide (or use your circular saw or table saw). Start by measuring each side of the window from the top of the window opening to the window sill. Cut the 1x4 MDF to size. Next, add a thin line of wood glue to the edge of the 1/2" plywood (already attached). You will notice the layers on the edge - do not cover the inside layer because this layer will be exposed once the window is complete. Nail the side pieces on first. Make sure to expose that first layer of plywood (you can see a small edge of the plywood exposed under the MDF board.
Step: 3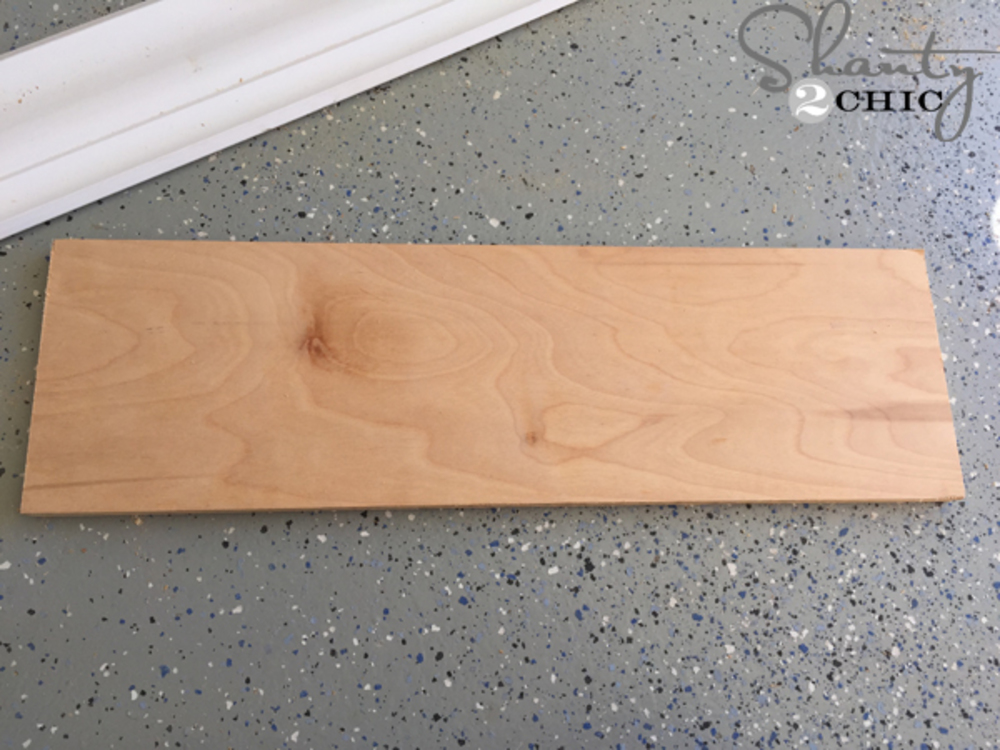 For the top piece, measure from the outside of one side of the MDF to the other side and cut the top piece to size. (The width of the top piece will depend on the width of your crown - I used 3.5" crown so I used a wider piece of MDF for the top piece).
Step: 4
Now, cut one end of your crown for a mitered outside corner (your miter saw should have hard stops for the bevel and miter cut). Lay it on top of the top piece of MDF and mark where it hits the other end of the MDF. Then, make the crown cut on the other end.
Step: 5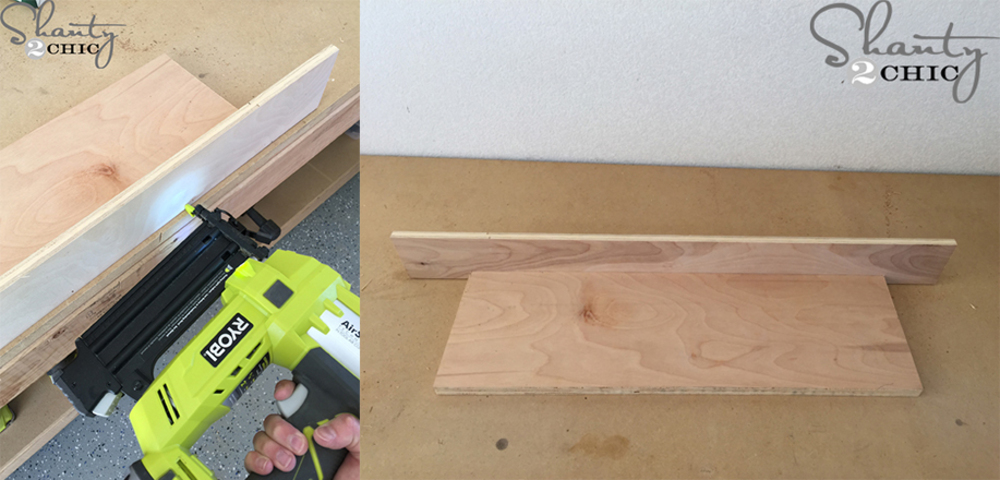 Cut another piece of plywood the length of the crown from long point to long point and attach it to the top of the top MDF piece with wood glue and nails.
Step: 6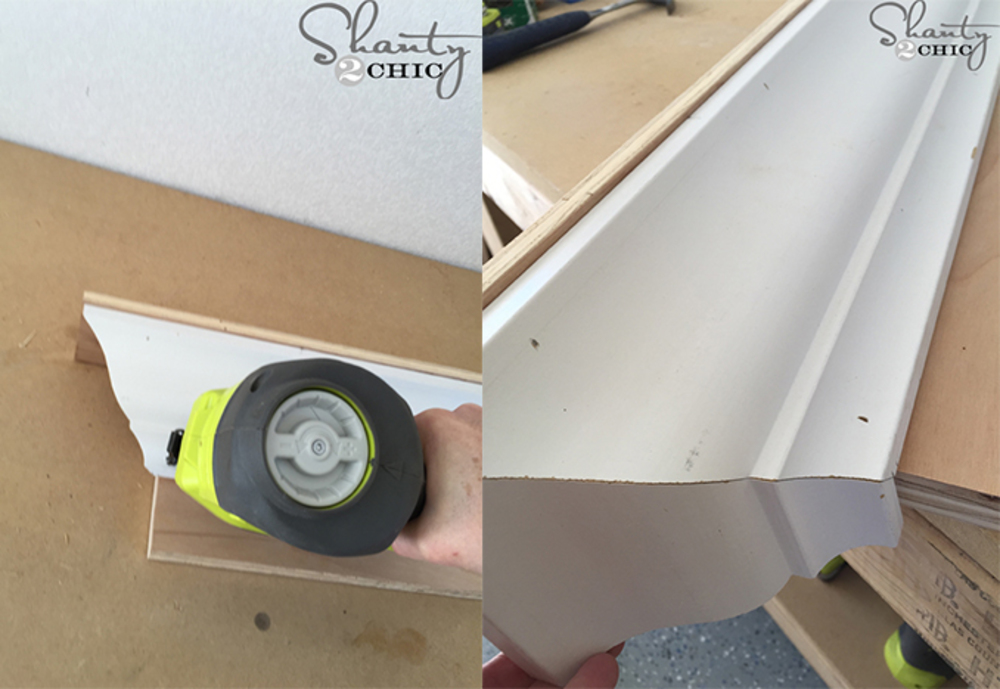 Next, attach the piece of crown to the MDF and plywood piece with wood glue and nails, then cut the side pieces to wrap around the MDF. (measure and cut to fit on this part)
Step: 7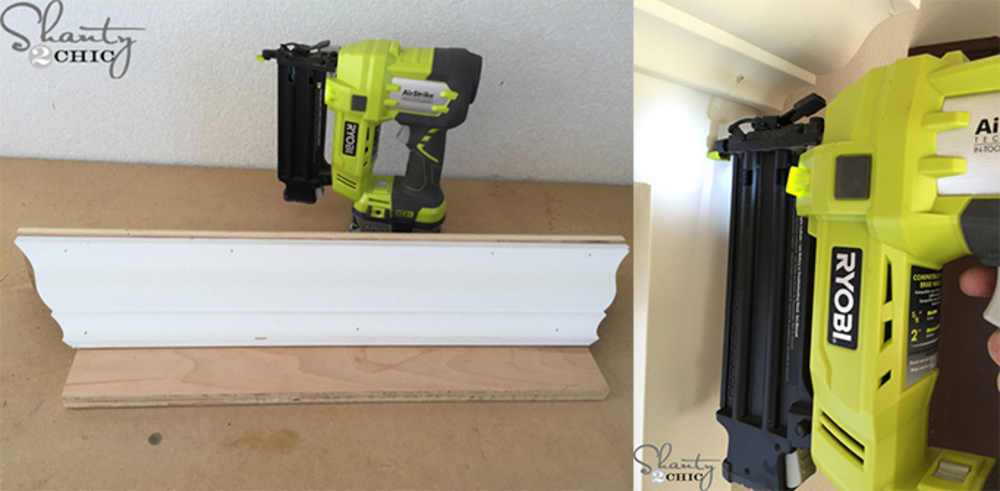 Add a few coats of paint and nail it to the top of the window, flush with the side MDF pieces. To finish, fill the exposed nail holes and add another coat or two of paint!