Step: 1
Lay out a sheet of parchment paper. (I found it is easier to create the wax seals on parchment and glue them onto the gifts once they are dry, just in case there are any unusable stamps created. This way you don't ruin any cards or beautifully wrapped gifts. If you feel confident releasing the wax directly onto your gifts for stamping, go right ahead). Insert a wax stick into the Compact Glue Gun.
Step: 2
Once ready to use, release some of the hot wax onto the parchment paper in a small pool, about 1.5" in diameter (optional: release the hot glue directly onto the lower branch of a small twig or herb). Immediately place the stamp directly onto the small pool of hot wax.
Step: 3
Leave stamp in place while the hot wax dries the remove stamp from the wax.
Step: 4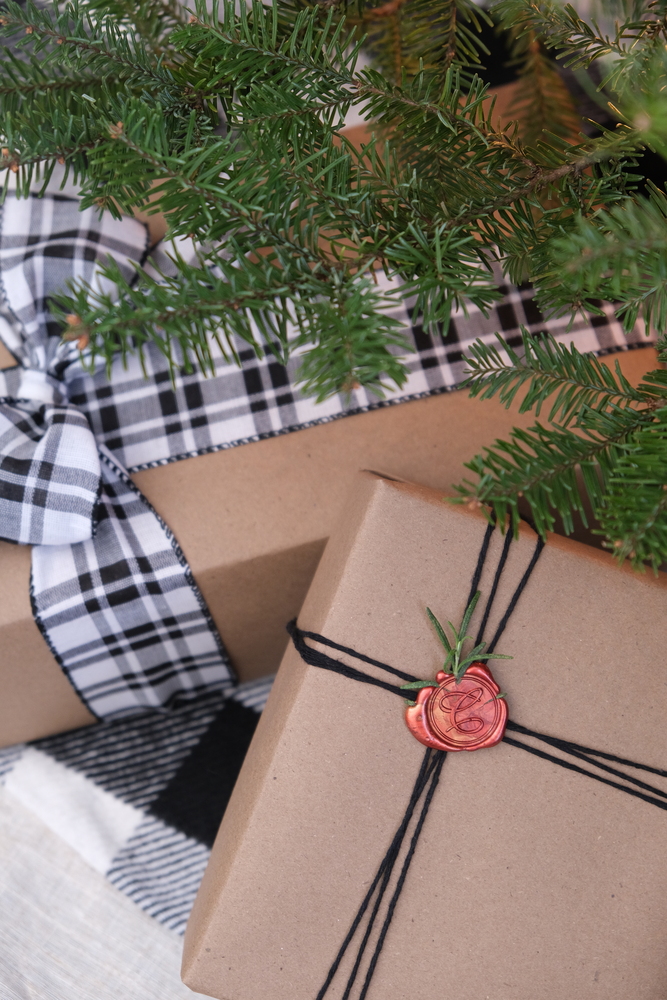 Carefully peel the stamped wax off the parchment paper and use a dab of super glue to secure the wax stamp onto the wrapped gift.