Step: 1
Start by making the front and back panels. Carefully cut and layout all of your boards before gluing them on to the plywood panel. The side boards will overhang the plywood panel by 1-1/4" on both sides. Glue and nail the boards in place from the inside of the plywood.
Step: 2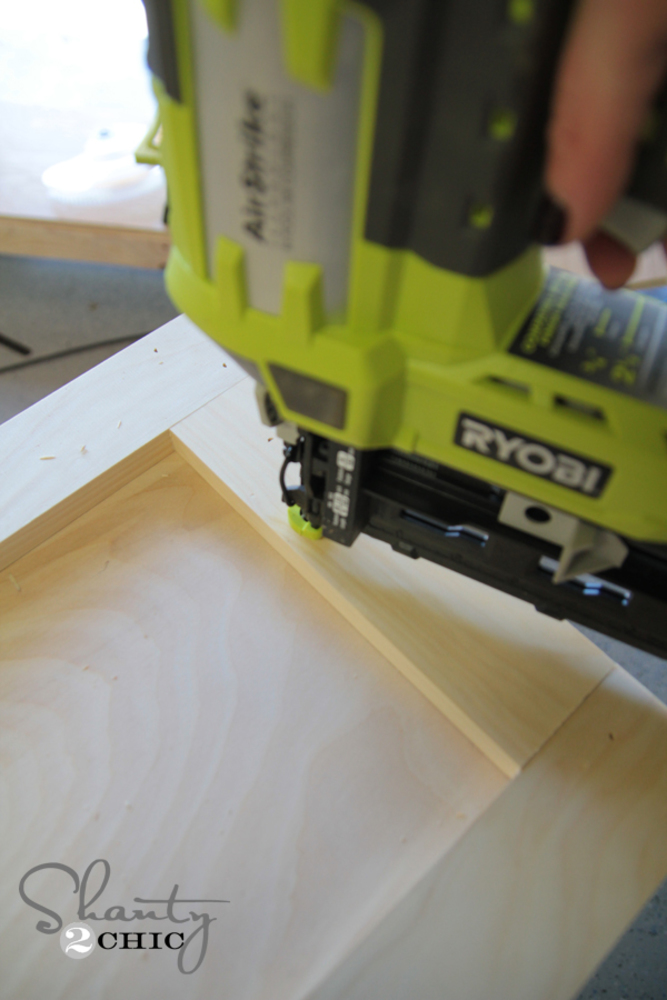 Do the same thing to make both side panels. These pieces do not have any overhang though. Make the sides flush with the sides of the plywood. Again, glue and nail the boards in place from the inside face of the plywood.
Step: 3
Assemble the box making sure the short sides fit inside the front and back. Use glue and nails to nail through the front and back pieces into the sides.
Step: 4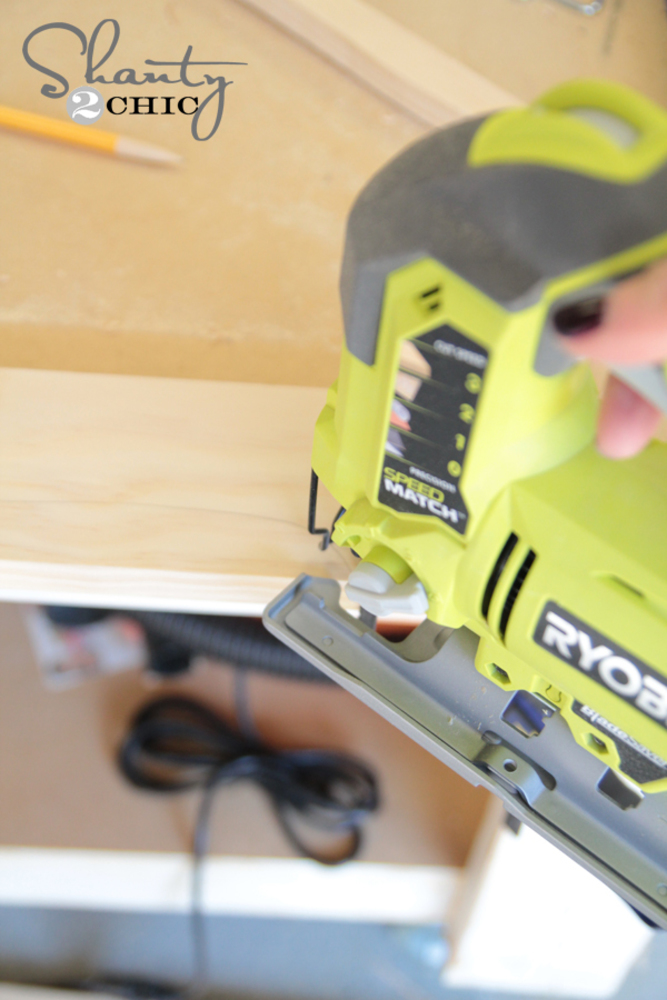 Lay the piece on it's side and slide the bottom panel in place. While the layout diagram does give exact measurements for this piece it is best to cut it to fit your exact project. Nail through the bottom of the front and side panels to secure the bottom shelf. Don't worry about the nail holes. They will be covered in by the bottom trim.
Step: 5
If you have scrap 2 x 2 material from a previous project cut 4 blocks 2" tall. If not, you can use scrap 1 x 2 for this step. Glue and nail them to the bottom corners of the short base pieces. Then glue and nail the short pieces to the bottom of the chest. Next, attach the long base pieces to the chest.
Step: 6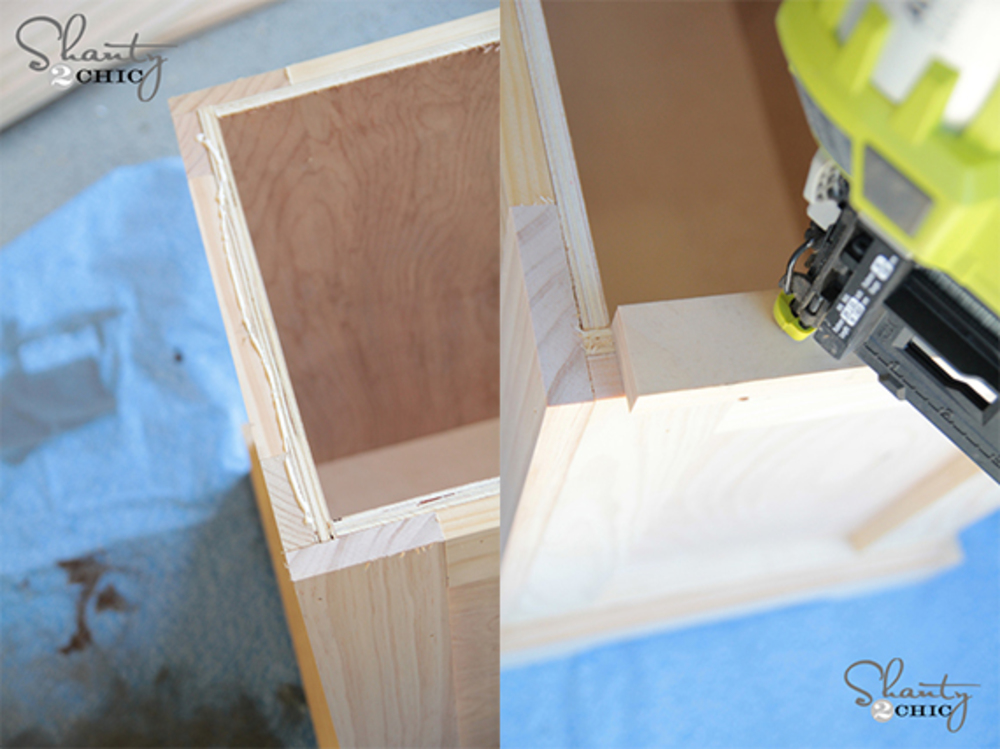 Trim the top to hide the exposed plywood edges with 1 x 2. The measurements should result in an even overhang on all sides with the inside faces lining up flush with the plywood inside. Cut your pieces to fit as needed.
Step: 7
The name of the game with this project is EASY. We used a piece of 3/4" plywood cut to size for our lid. We trimmed that piece of wood with a thing piece of decorative trim to cover the rough edge of the plywood. To attach the lid, lay it on the chest so that it is flush with the back and attach your piano hinge directly to the back. Add any internal lid supports if you wish to use them. Fill your nail holes with wood filler. Then sand and finish as you wish. And that's it! We're done! With the help of some of our favorite RYOBI tools and materials from Home Depot, we had this baby constructed in no time. It's ready to hide lots of toys, blankets or other keepsakes! And wouldn't it make such a great gift too?