Step: 1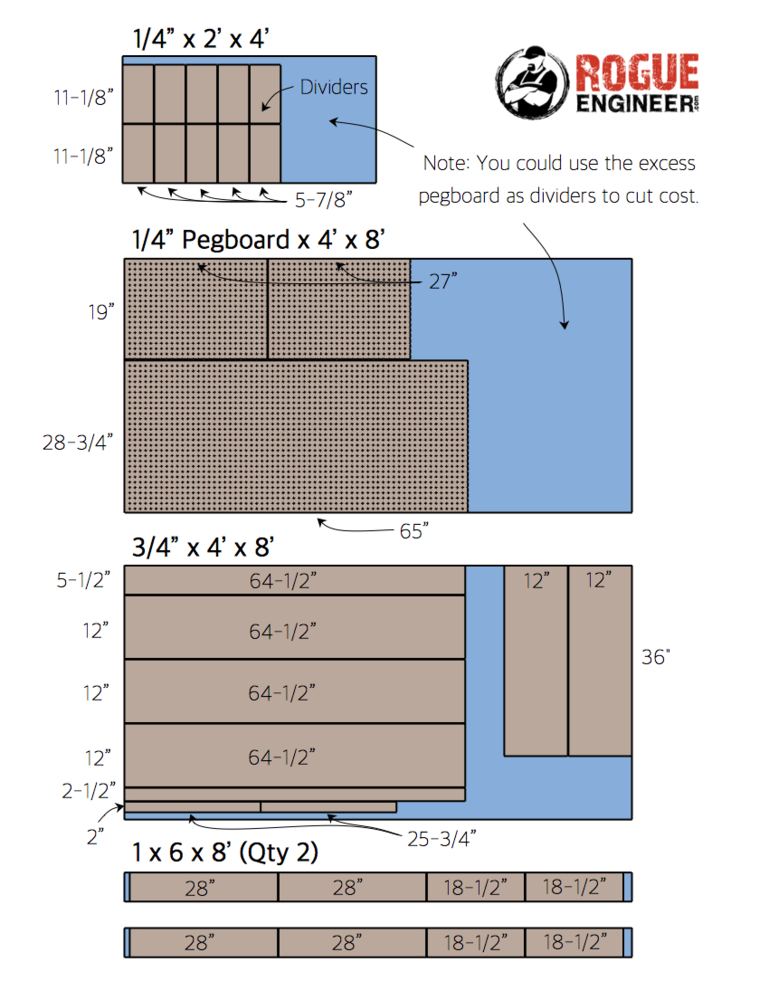 Using the provided cut list, cut the boards down to size per the dimensions provided.
Step: 2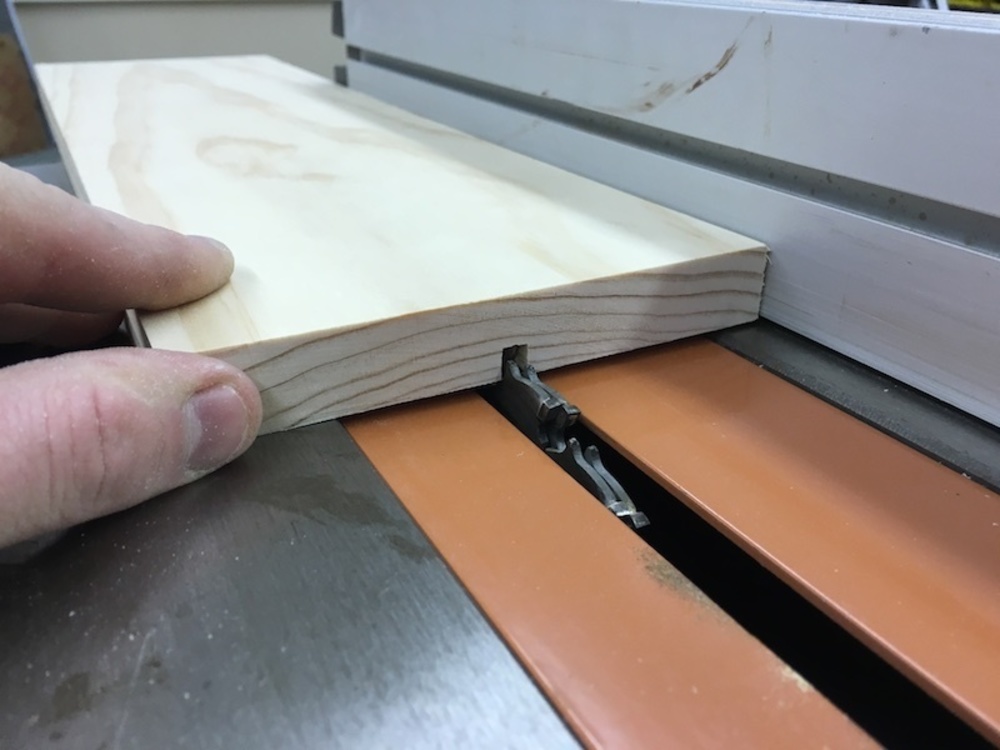 To cut the dados you'll need to mount a 1/4" dado blade stack on your table saw. Set the depth to 1/4" and use a scrap piece of wood to assure the depth is correct.
Step: 3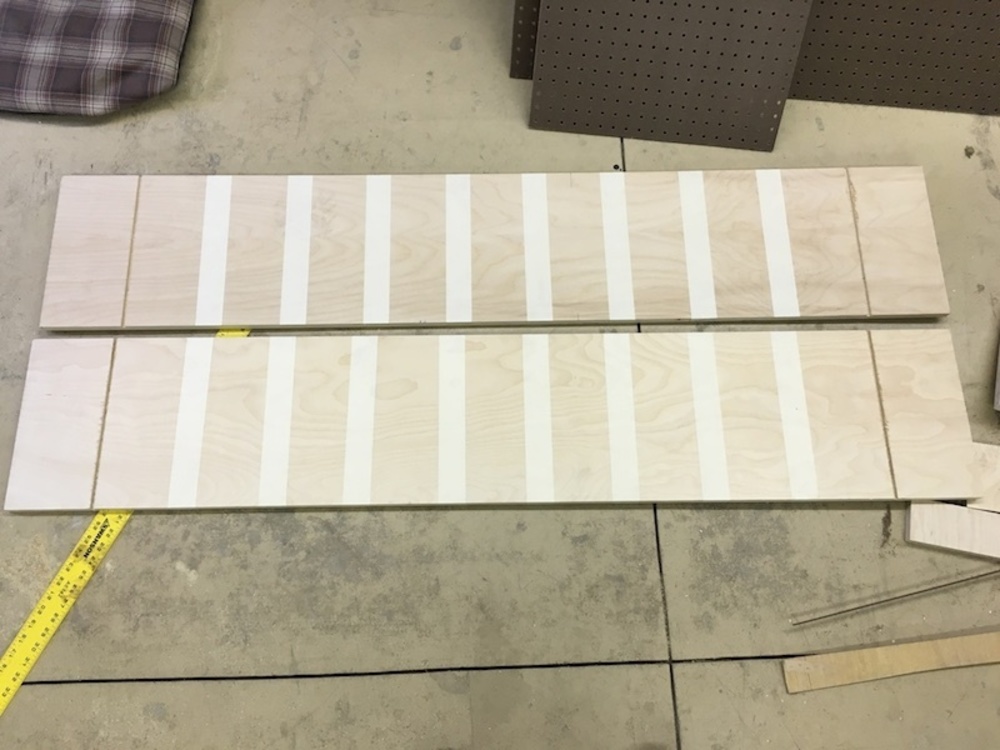 Apply tape to the location of the dados (especially when cross cutting) to reduce the amount of tear out.
Step: 4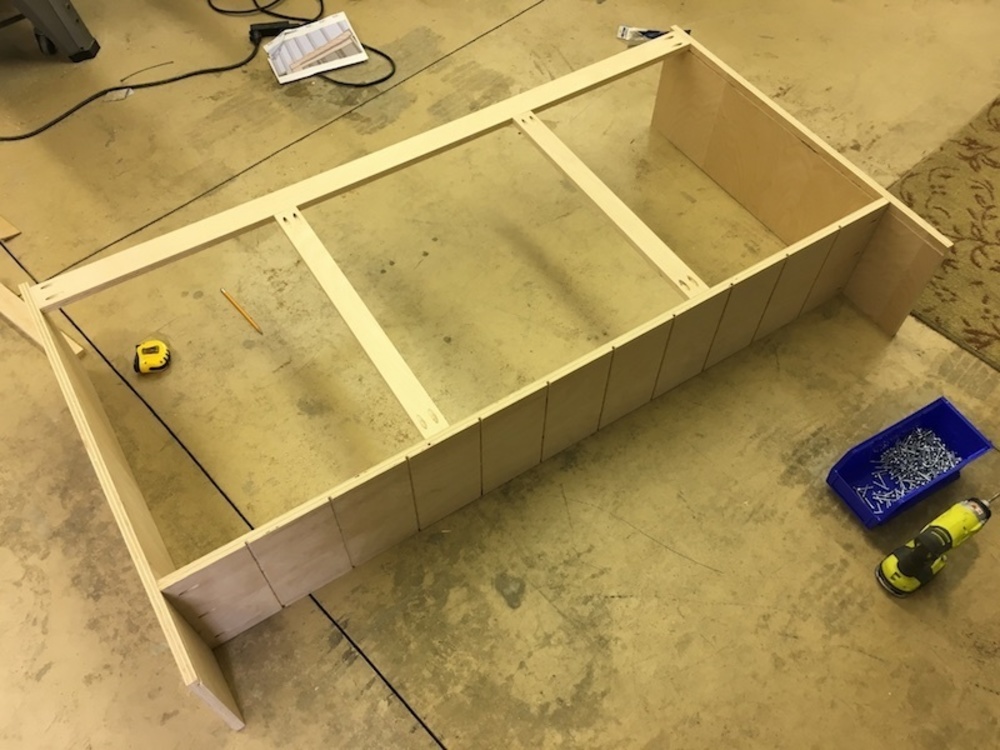 Assemble the frame per step two of the plans. The dados should be toward the back of the unit to hold the pegboard.
Step: 5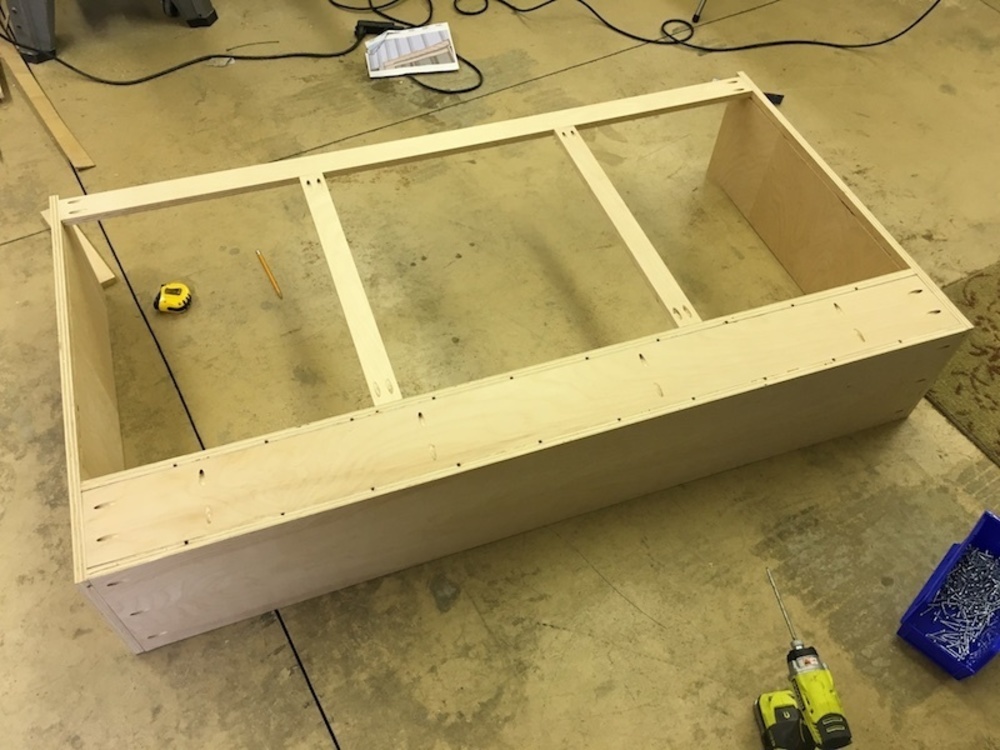 Install the bottom shelf per step three of the plans.
Step: 6
Install the pegboard and top per step four of the plans.
Step: 7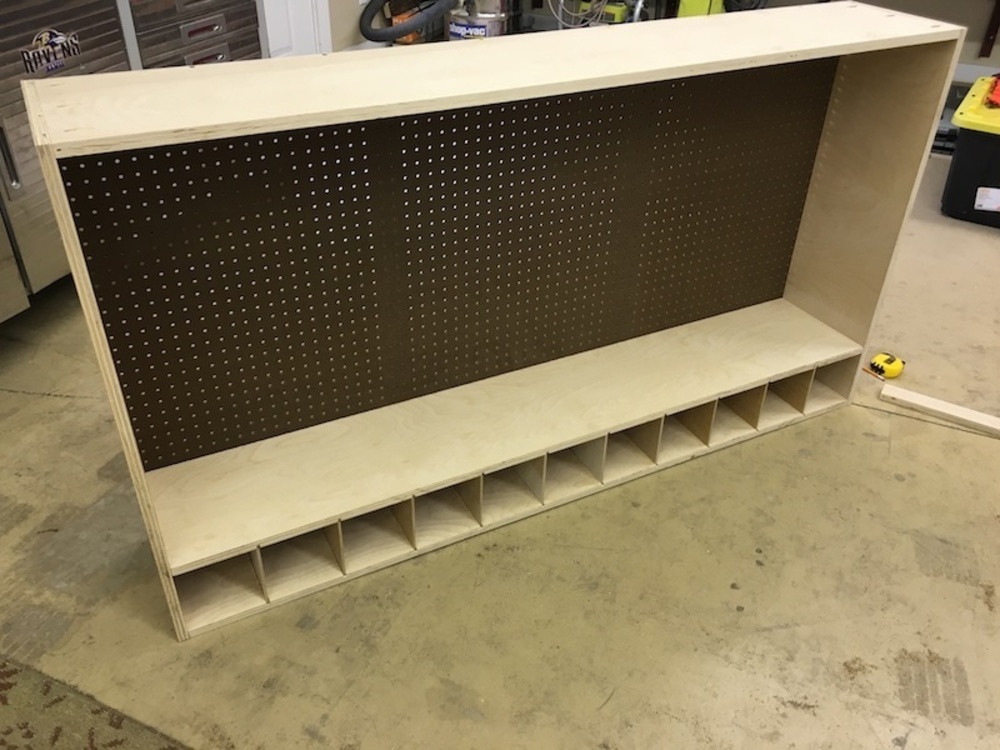 The 1/4" dividers can be inserted into the dados on the lower shelf. I used these sections to house 11"x5"x5" Akro Bins.
Step: 8
Now cut the dados for the door and assemble per step six of the plans.
Step: 9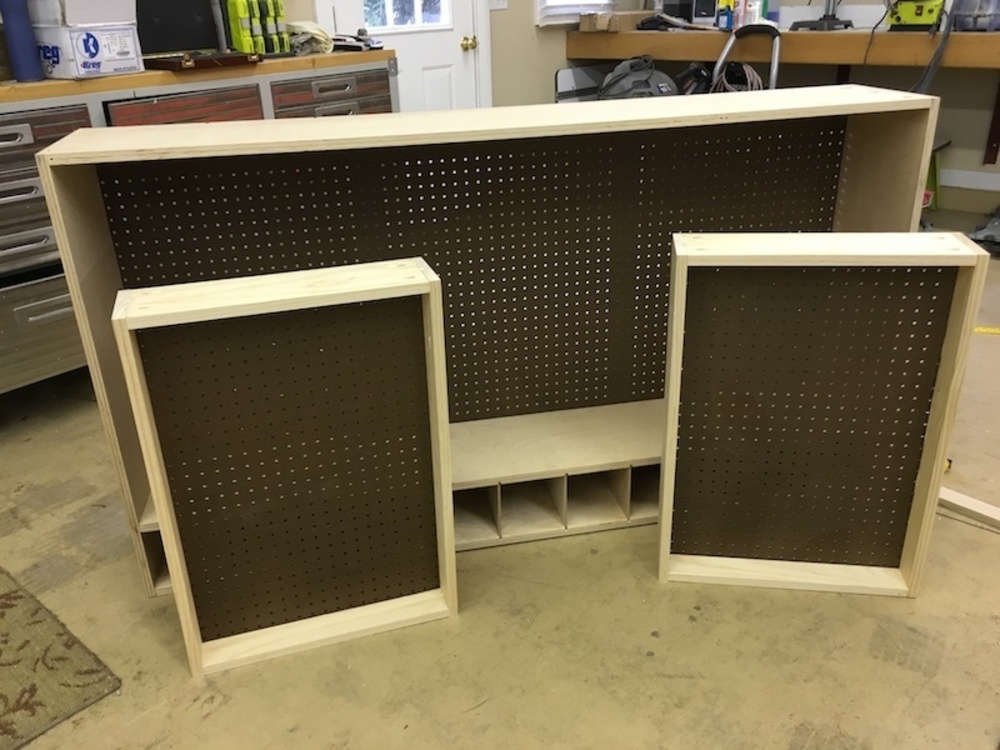 Both doors and wall unit completed.
Step: 10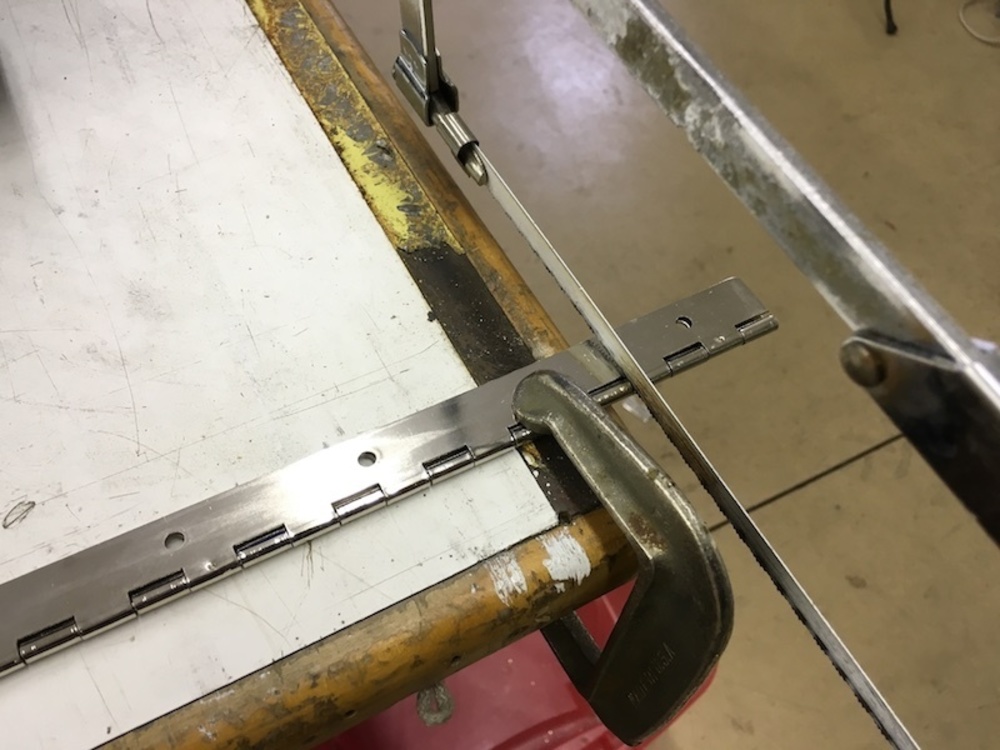 Cut the 30" stock piano hinge down to 28" with a hack saw.
Step: 11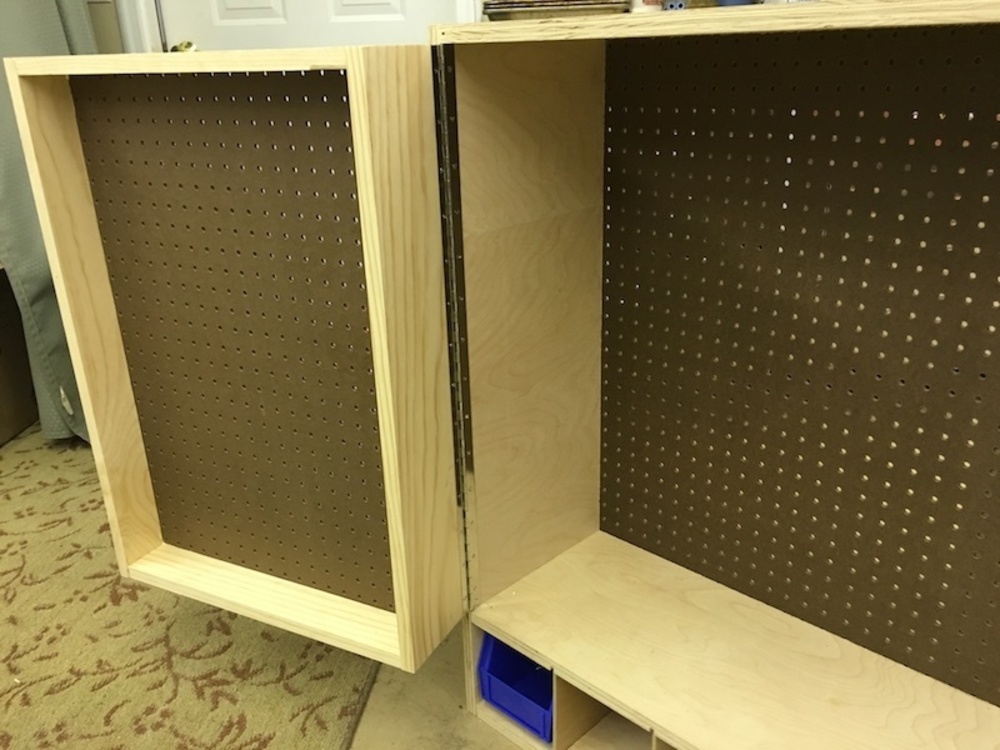 Install the doors using the trimmed piano hinges and included hardware. You may also install magnetic catches so the doors stay in the closed position.
Step: 12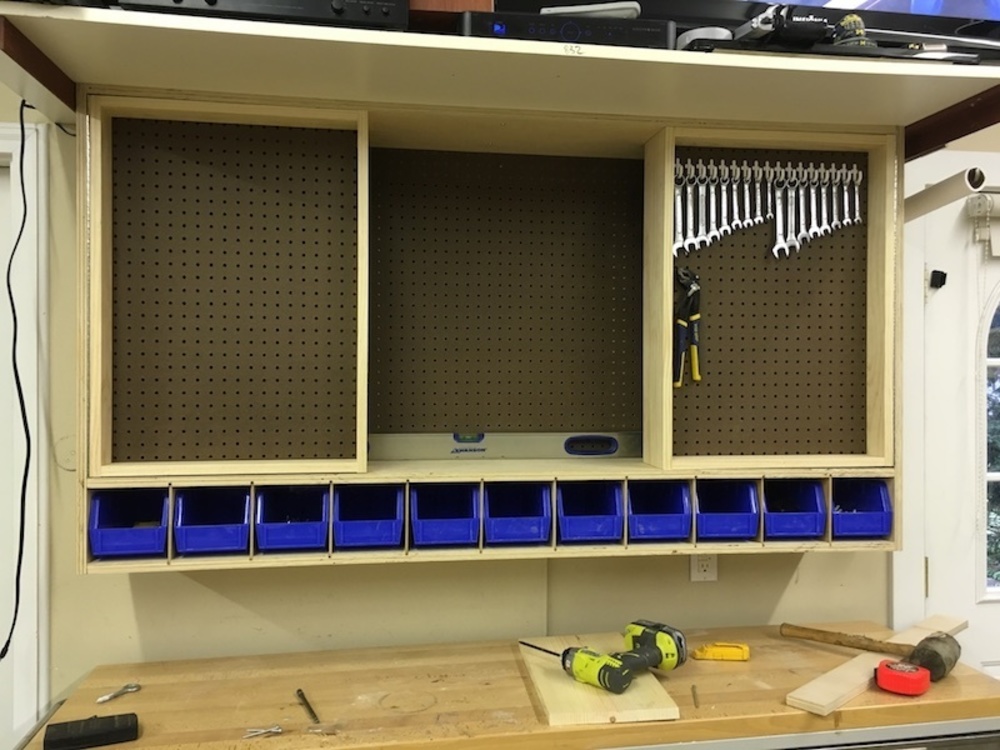 Start hanging tools!! I love this cabinet and the bins are amazing for stuff like pencils, tape measures, bits, tape, etc...