Step: 1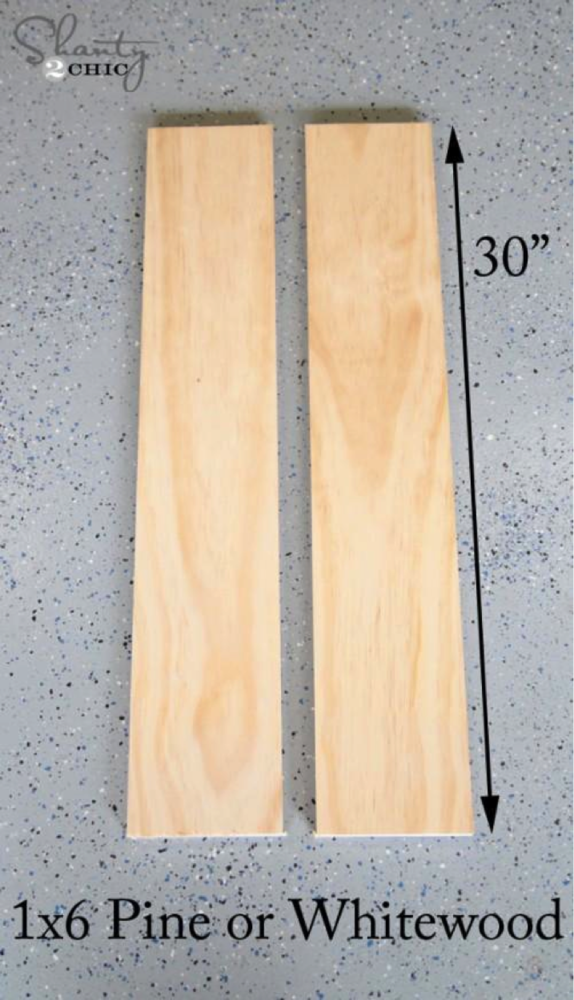 First, you need to make your cuts! I used my miter saw to make the cuts below. These pieces are all cut from the 1 x 6 board. My top and bottom pieces are both 30" and the sides are 8.25". If you are using different bottles than I am using, make your cuts on this part 1/2" shorter than the height of your bottles.
Step: 2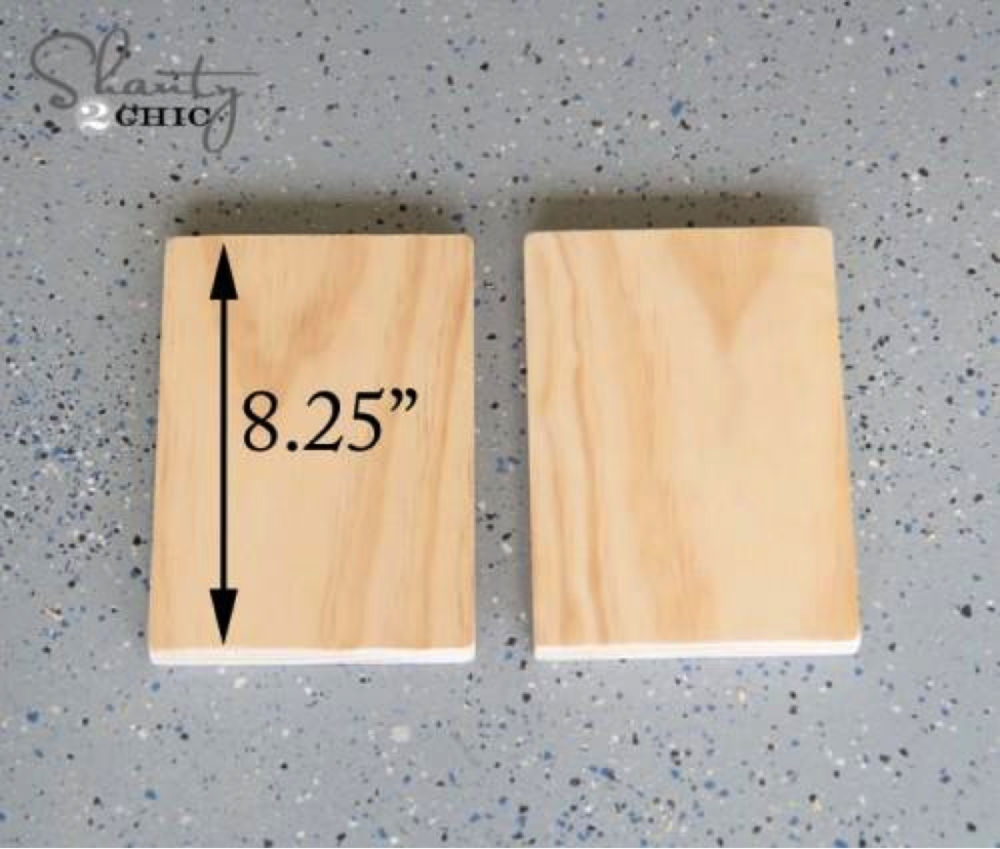 Once you have your cuts done, you are ready to add some holes! We are only putting holes in the top 30" piece. To make these holes, I used Ryobi's 1 3/8" forstner bit.
Step: 3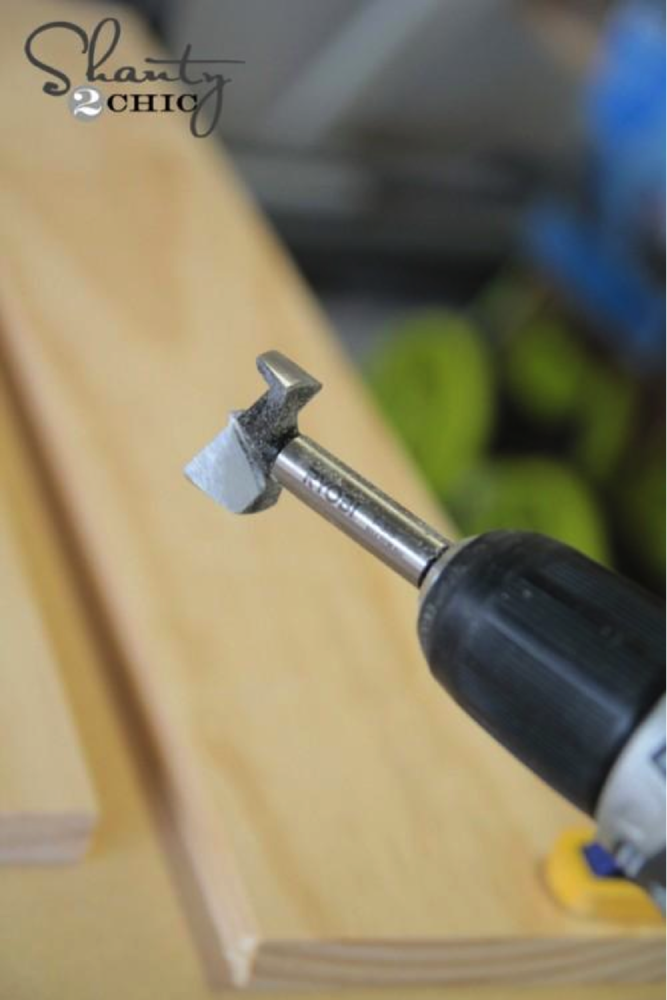 I clamped my 30" piece to a scrap board and used my 18V cordless drill to make the holes.
Step: 4
Each of the holes are 3.5" apart, and I started the first hole at 2.5" from the side of the 30" board. These measurements are the middle of each hole.
Step: 5
Now, it's time to put it all together! I used my Ryobi AirStrike nail gun for this part. This thing is the BOMB people. It uses the same battery as my drill, and requires no cord or compressor… Too legit.
Step: 6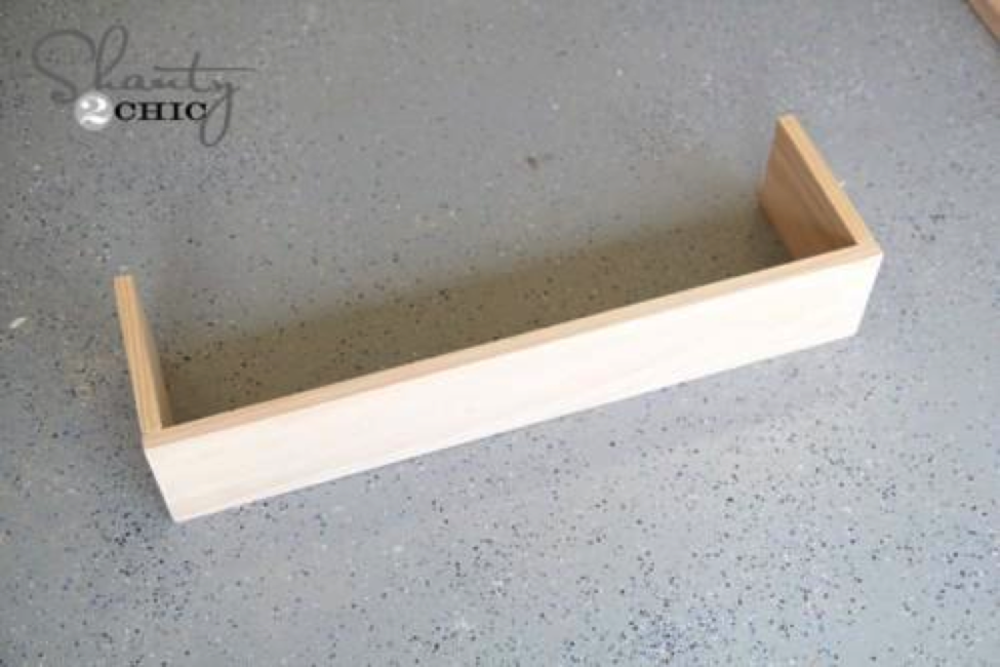 I attached the sides to my bottom 30" piece first. Add a line of wood glue to each seam before using the nail gun.
Step: 7
Finally, I attached the top piece! I used the nail gun on this part too. Just add a line of wood glue to the top of each side piece, and use the nail gun to nail the 30" top board in place.
Step: 8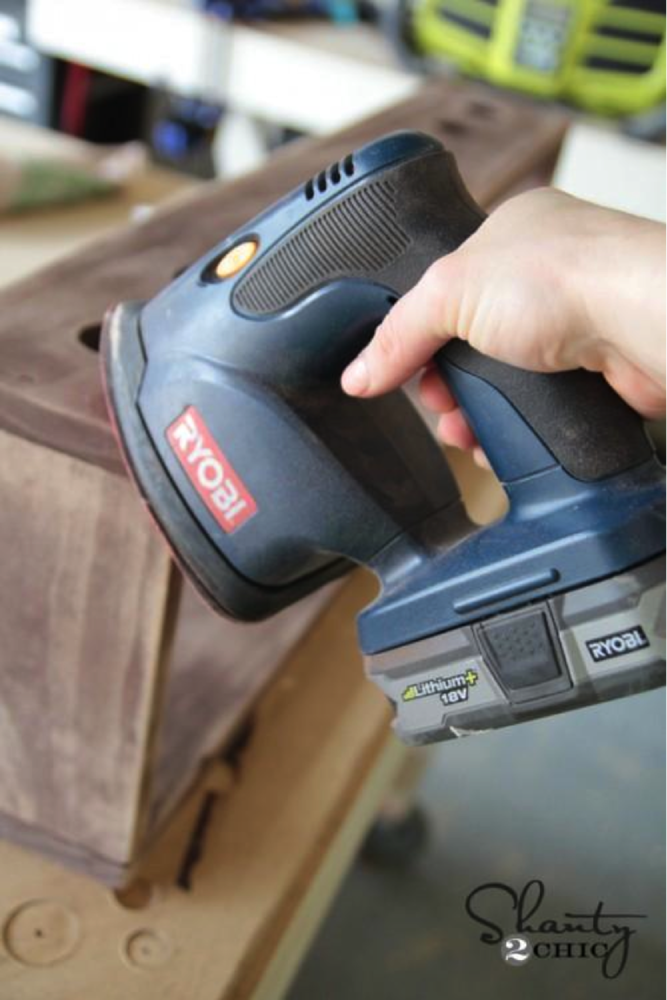 You can finish your vase however you like! I chose to use a Varathane stain from Home Depot in American Walnut. Just brush it on, let it sit for a couple minutes, and then use a rag or old t-shirt to wipe off any excess. I love this stain because it only requires one coat, and dries in under an hour. After the vase dried, I decided to 'shanty' it up a bit. I used my Ryobi Corner Cat sander with 80 grit paper to go over the entire piece. This gives it a fun, vintage look!
Step: 9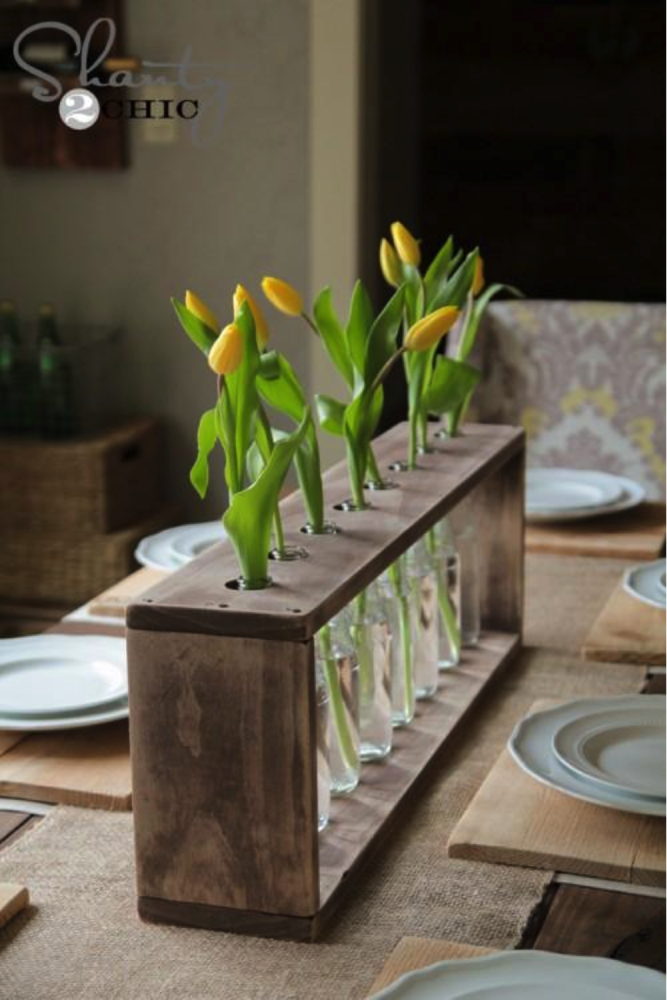 I found the soda bottles for my vases at the grocery store. I let the kiddos drink a few of them, and then repurposed them :-)... I bought a few tulips, and I was set! I am loving the results! I also added a few black furniture tacks on the top for a fun touch. These don't hold it together at all… They are just for fun!