Step: 1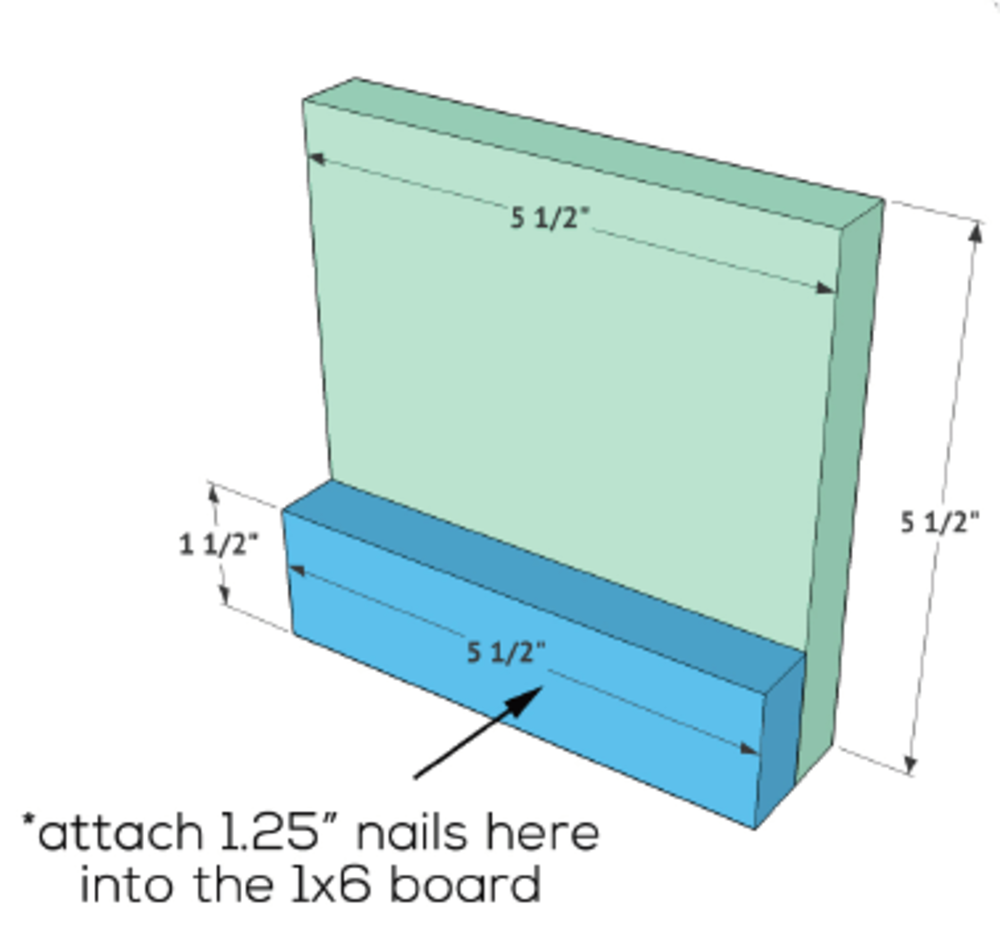 First, attach the 1x2 board to the 1x6 board using wood glue and 1.25" brad nails. make sure the 1x2 board is flush with one end of the 1x6 board.
Step: 2
The final step is adding your finish! You can paint or stain to fit your decor. Once it dries, add the hook! Get these hooks in the link below! https://www.homedepot.com/p/Liberty-Rustic-Wire-2-43-in-L-Flat-Black-Coat-and-Hat-Hook-B38582-FB-C/304108343
Step: 3
Next, line up the two boards you just attached 3/4" from the edge of the 2x6 board. Attach the two boards to the 2x board using wood glue and 2" brad nails through the 1x2 and into the 2x6 board.