Step: 1
Lay the pallet boards down on a tabletop. Place 1x2s on top, with one on each end, and the remaining 1x2 centered on the pallet boards. Adjust for square by taking diagonal measurements, from opposite corners. Secure the workpieces using clamps, and nail on with 1-1/4" nails and wood glue.
Step: 2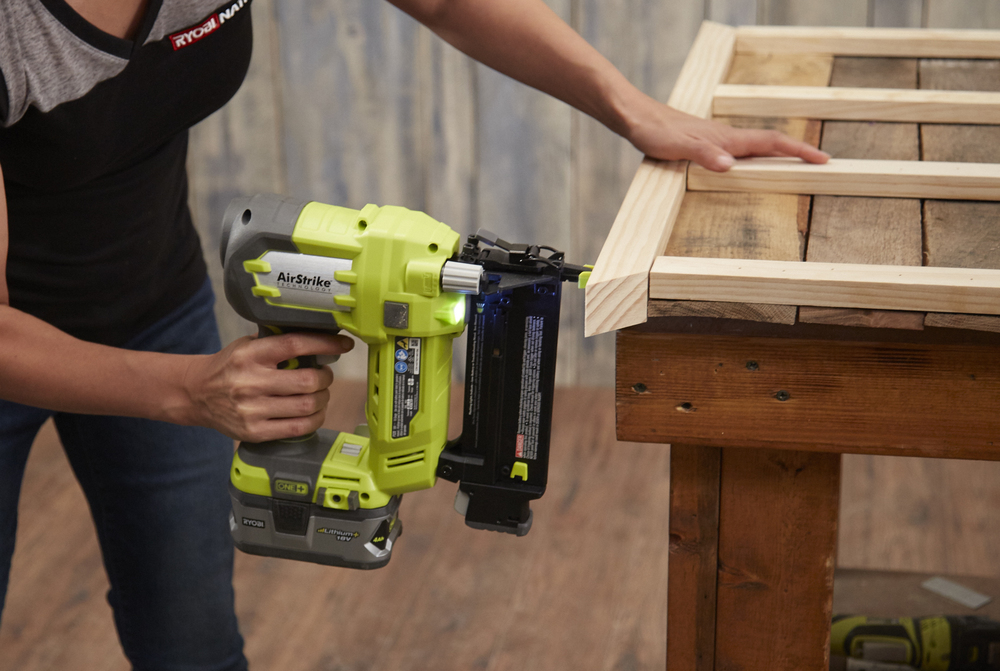 Longer frame pieces Attach longer frame pieces to the top and bottom of project with 2" nails and glue. Secure with clamps, (MS) Nail at locations where 1x2s are present.
Step: 3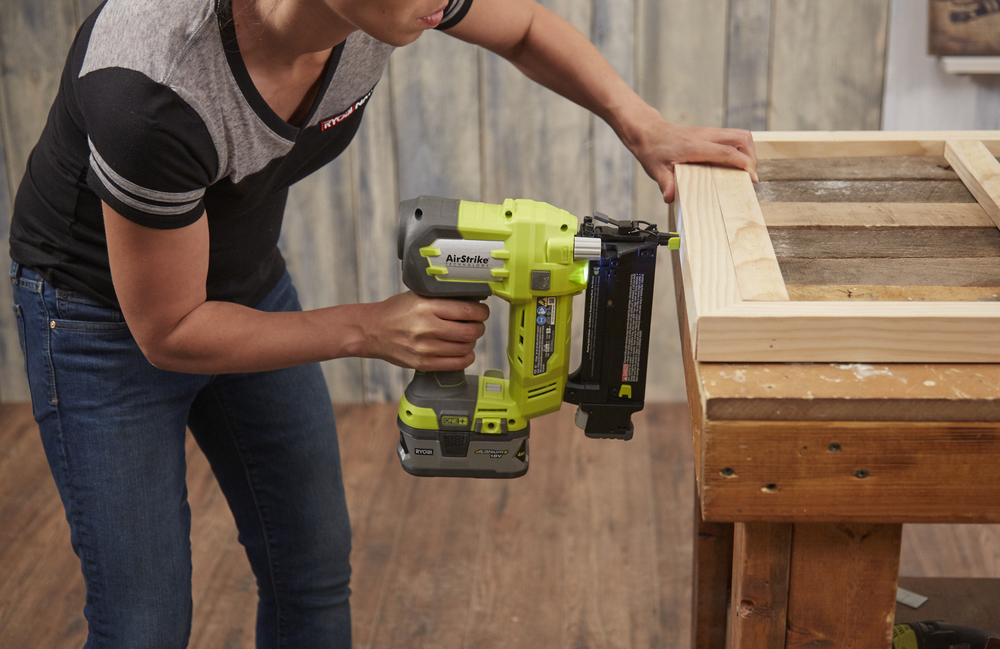 Shorter Frame pieces – Fit shorter frame pieces on ends, secure with clamps (MS) and nail in place with 2" long nails and wood glue. Also nail to longer frame pieces.
Step: 4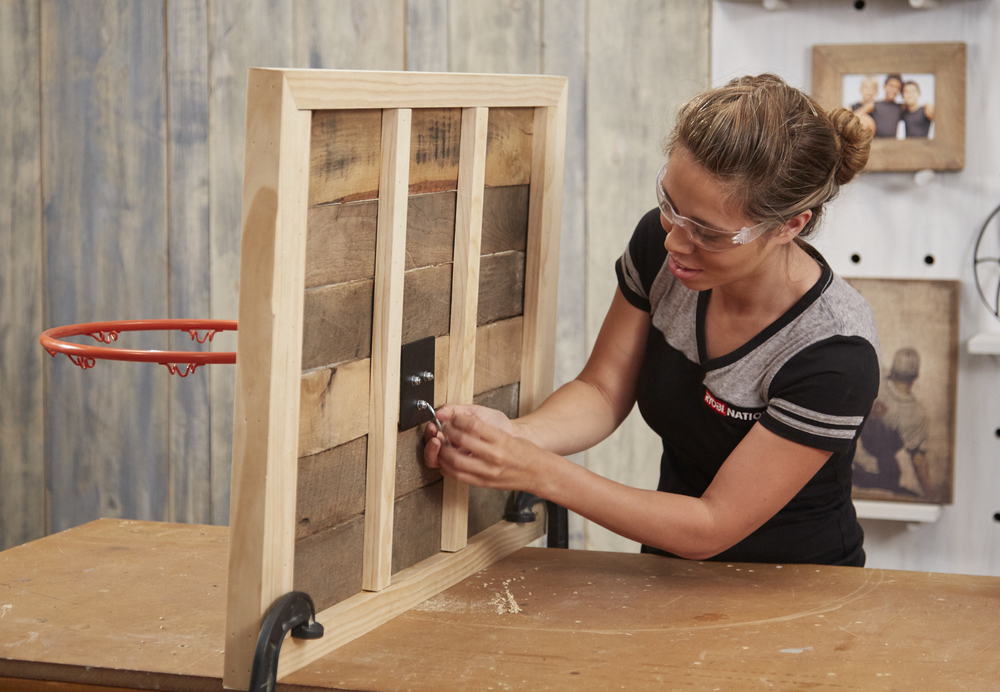 Mount the hoop on the backboard with included hardware kit.
Step: 5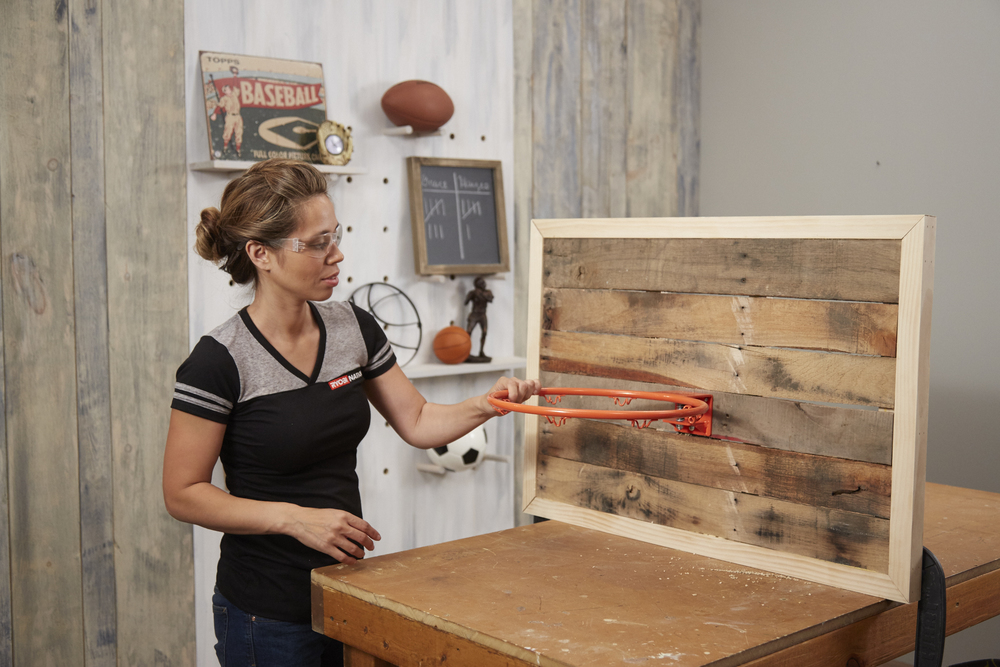 Hang project by screwing to wall in at least four locations, screwing into studs in wall. Not suitable for hanging on or dunking.