Step: 1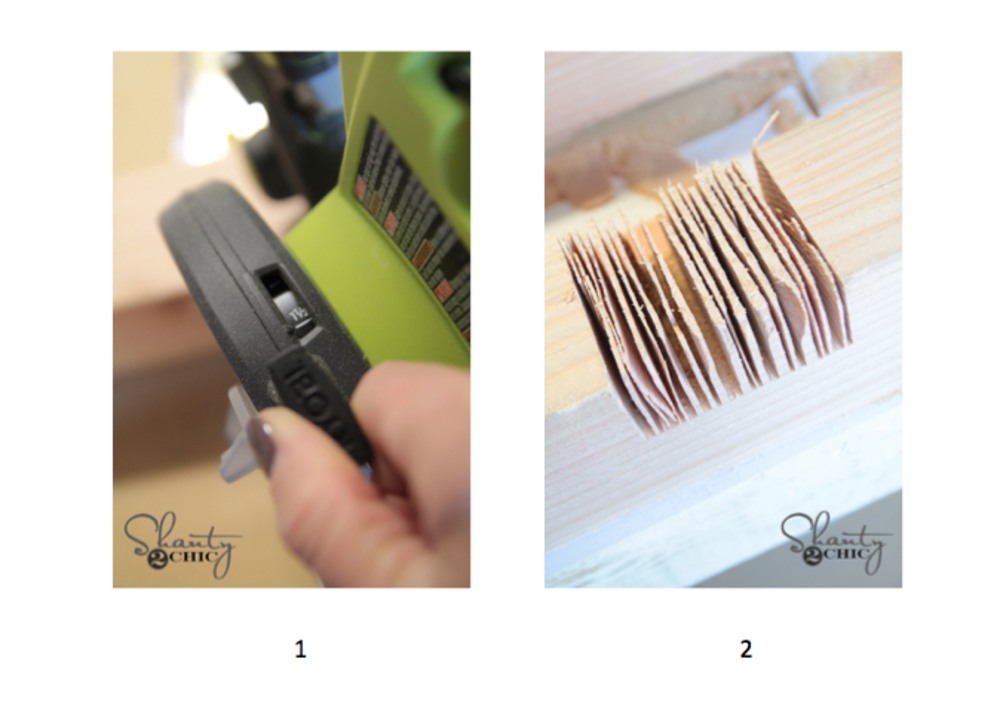 After cutting your legs and supports according to the plans, mark the notches on the island legs. Use a circular saw to make multiple passes within the lines.
Step: 2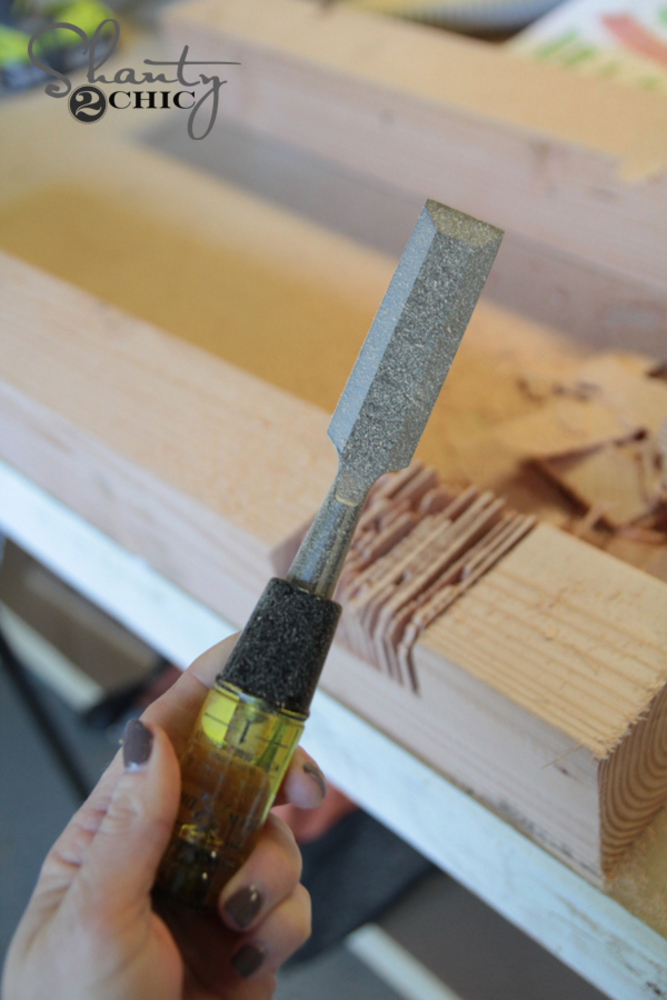 Then, use a wood chisel to remove the extra scrap left behind.
Step: 3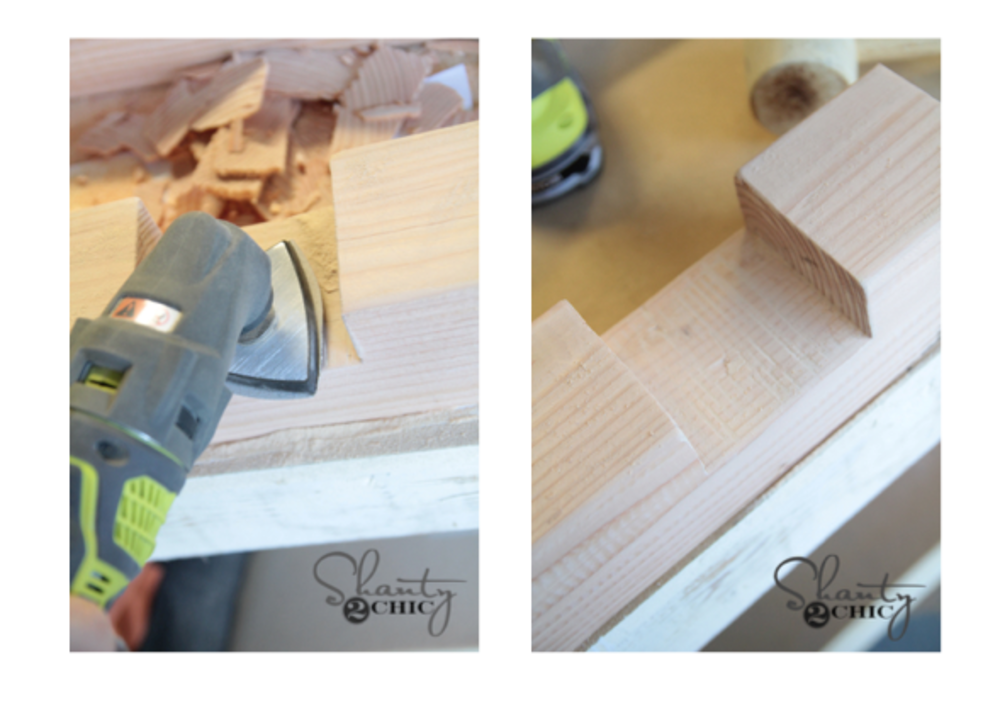 To smooth the notices, use the Job Plus sander inside the notches. The 4 legs will look like this once completed.
Step: 4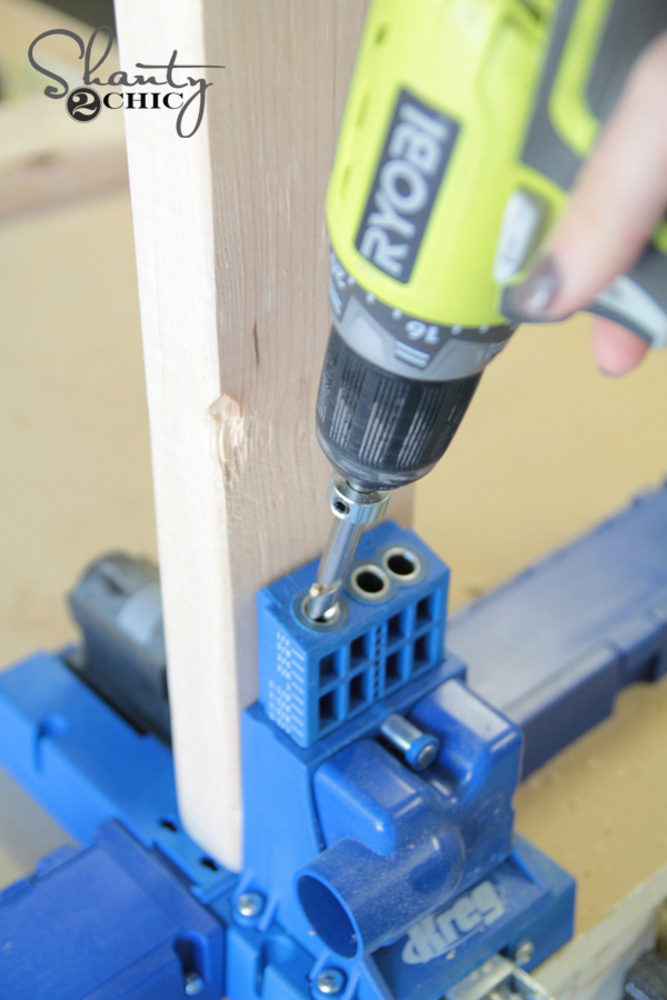 I chose to use a Kreg Jig to create pocket holes for joining my boards. You can also pre-drill from the outside of the boards and attach using wood glue and 2.5"wood screws. I used 1.5" pocket holes on this entire piece. Create the pocket holes using a drill.
Step: 5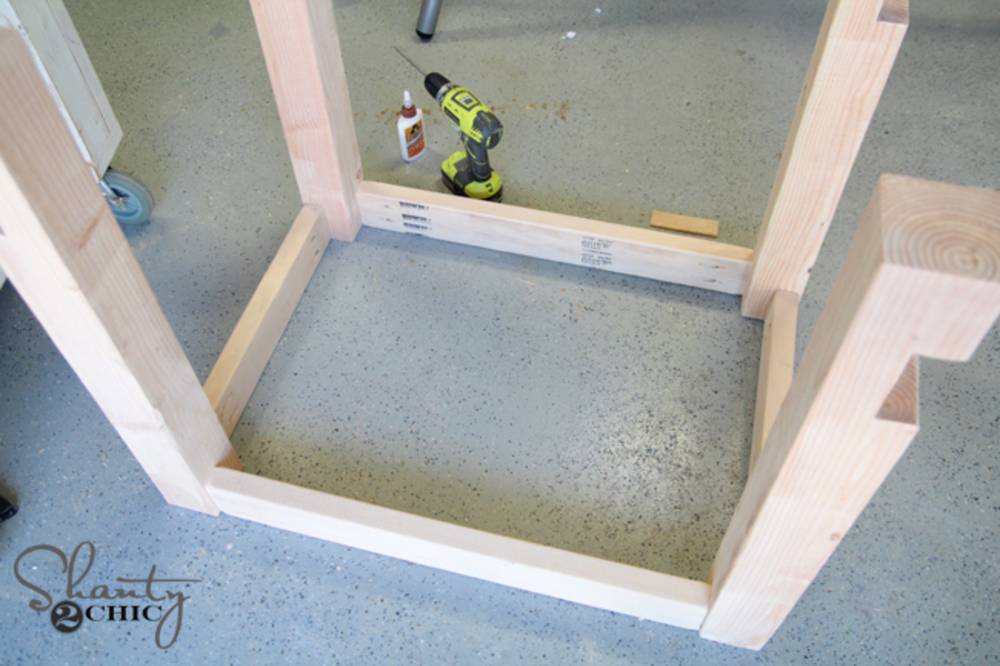 Attach each board using 2.5" pocket hole screws and wood glue. Then, attach the middle support piece.
Step: 6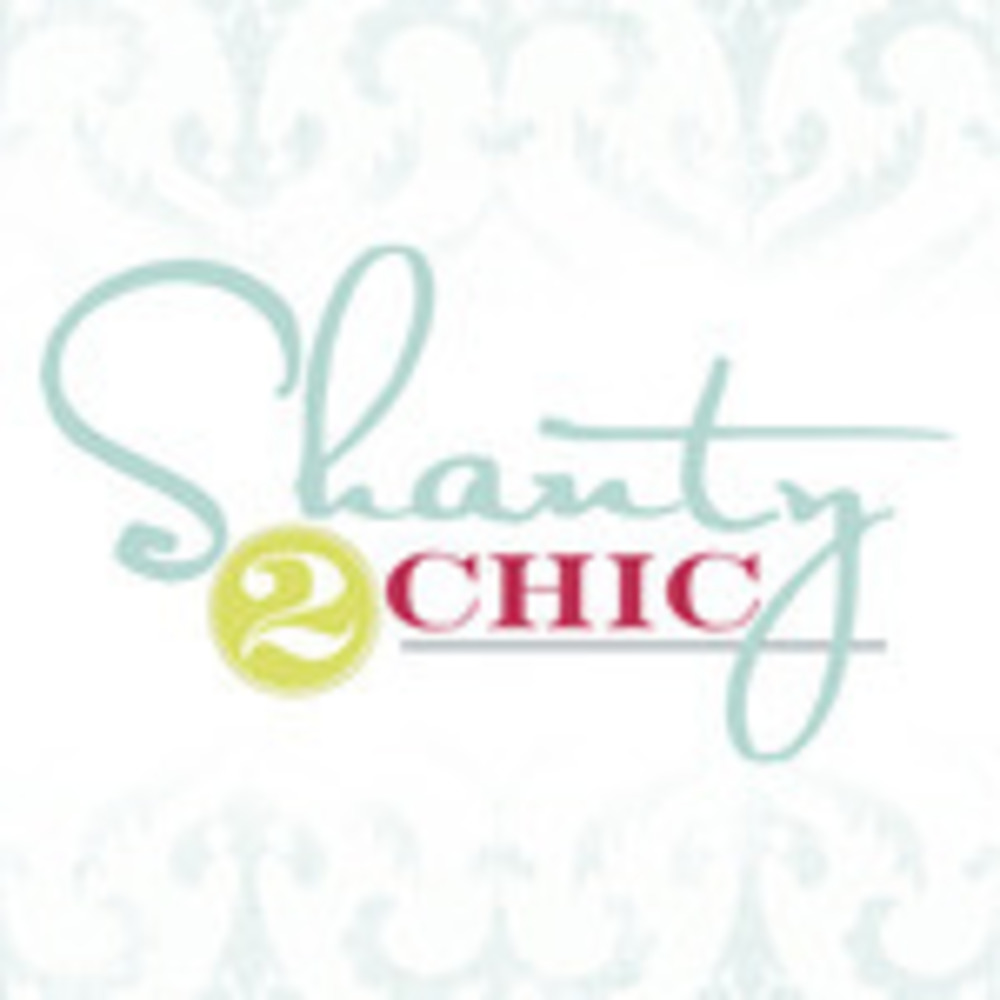 The side supports will fit into the notches. Attach them using wood glue and 2.5" wood screws through the support and into the leg.
Step: 7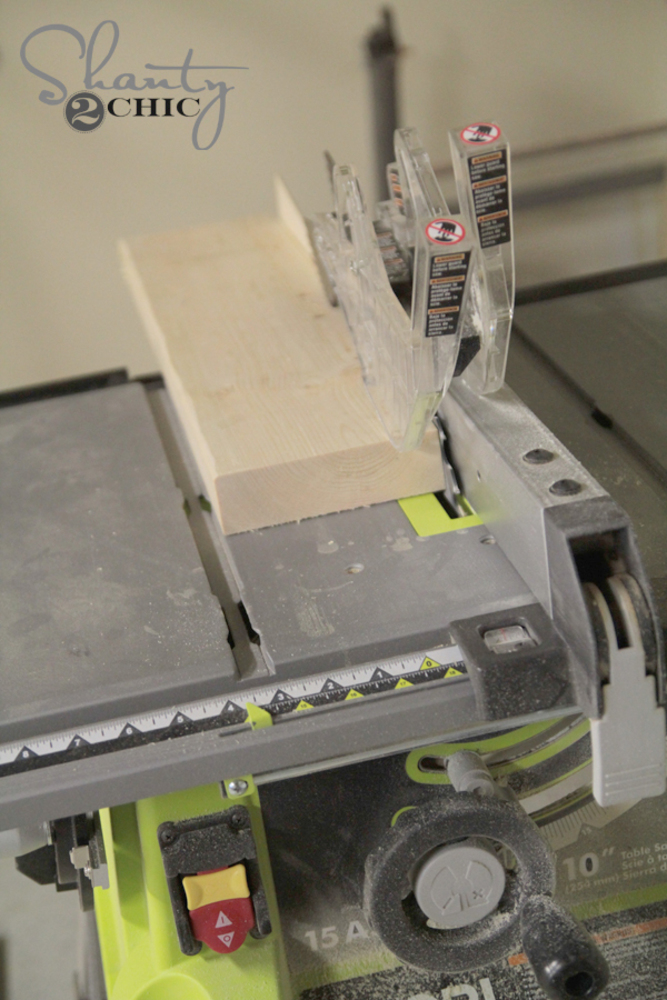 I chose to use a table saw to square off each side of the boards I used on the top. This gives it a very clean and smooth seam. Just set the table saw to cut the correct thickness and trim 1/8" off of each side.
Step: 8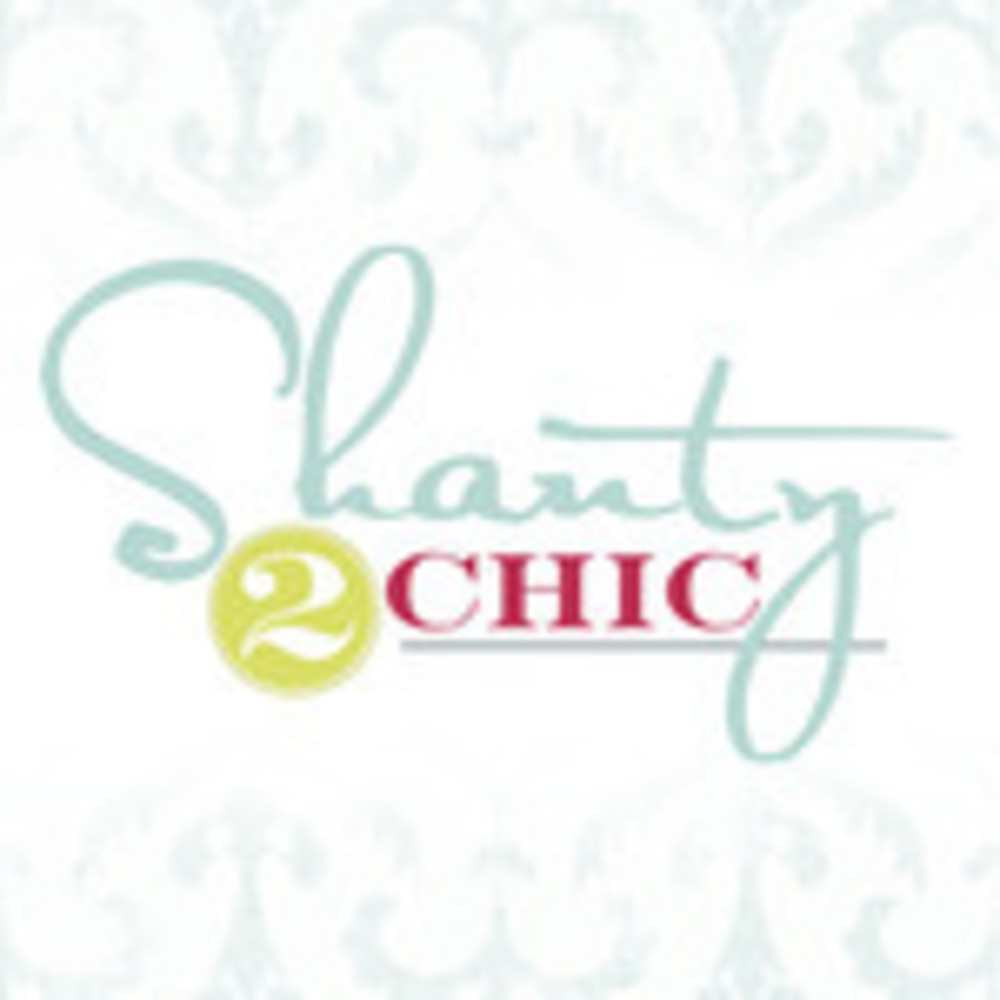 Assemble the top using 1.5" pocket holes and 2.5" pocket hole screws.
Step: 9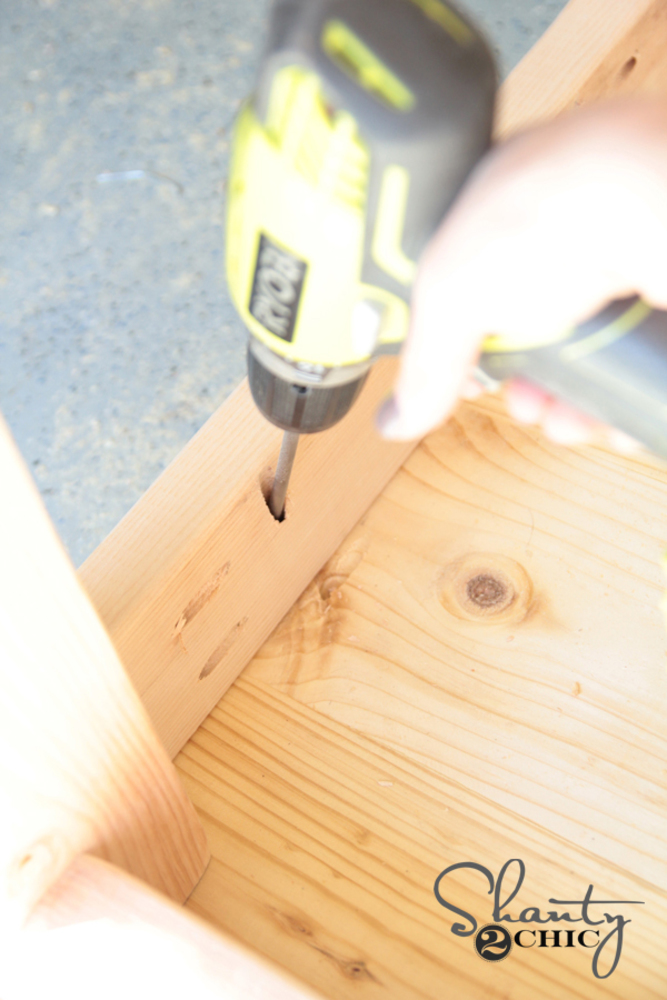 I attached my top using pocket holes, but the plans note another way to attach. If you have trouble with boards warping and turning, this is a good option for you. I stained mine with one coat of stain and finished everything with a coat of polyurethane. Attach casters and hooks to fit your storage and height need and you are set! Happy Building!