Step: 1
EDGE BAND & CUT HOLE: Iron on edge banding, all sides of top and bottom and short sides of smaller boards. Place a nail or screw at center of circle. Then, string and pencil draw a 15-1/4" diameter circle (7-5/8" radius). Then, drill a large hole within that circle and cut off with a jig saw.
Step: 2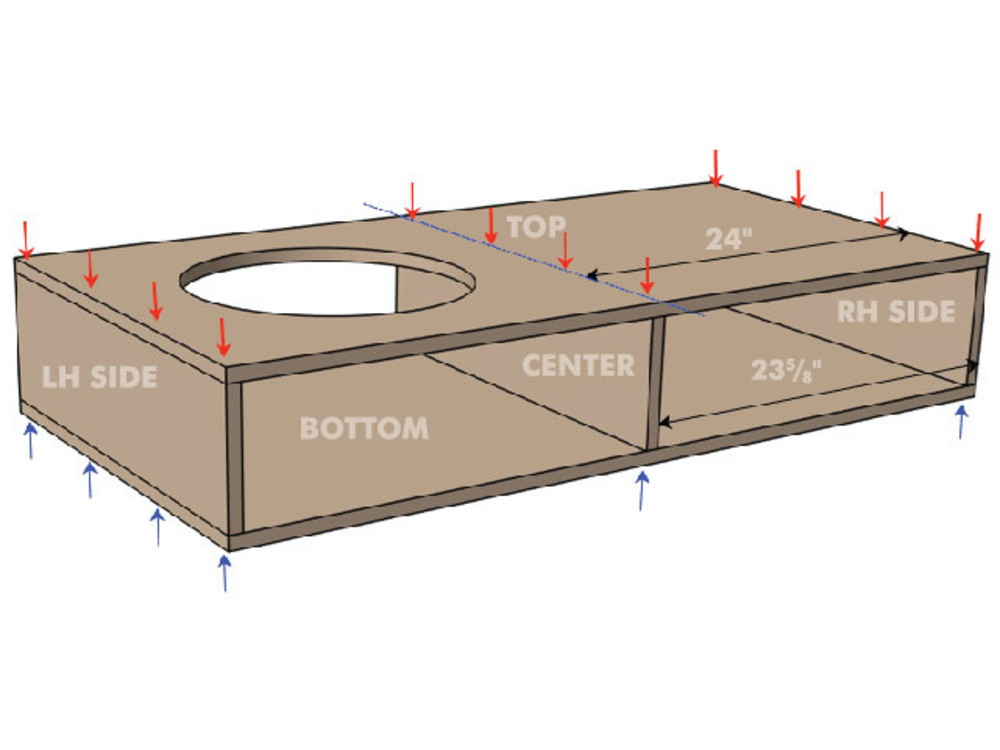 ASSEMBLE BOX: Mark a line with a pencil center of center divider to assure nails are placed properly. Assemble box using wood glue and 1-1/4" screws (pre-drill holes using 7/64" drill bit) or use brad nails (not all shown).
Step: 3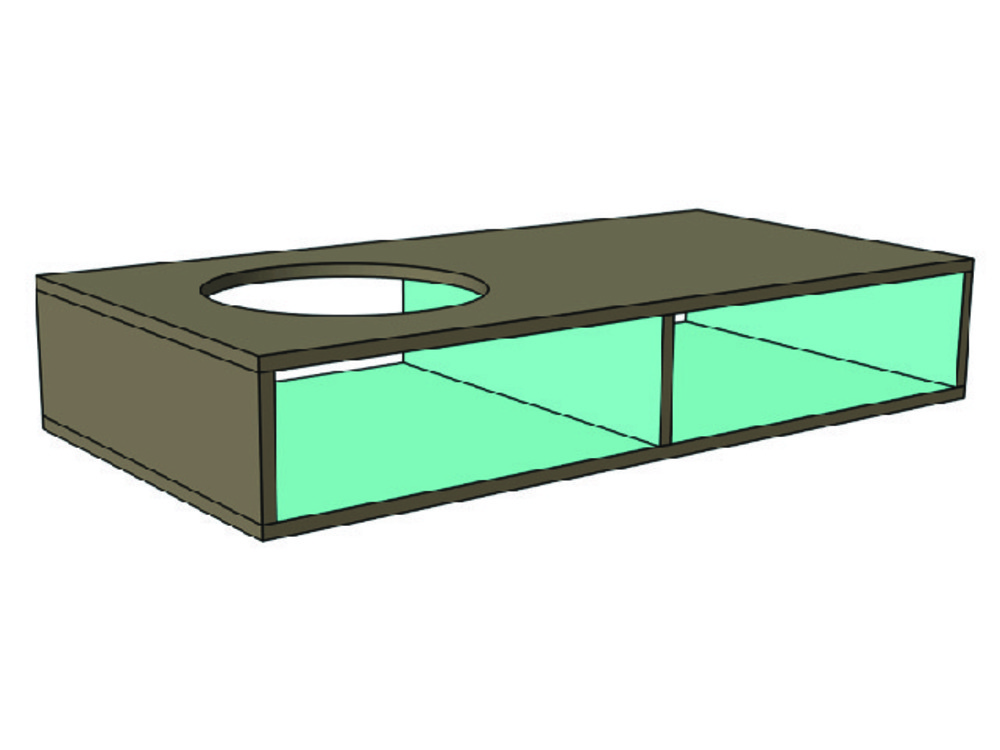 FINISHING: Sand out any rough spots or edges before painting/staining Finish box and legs as desired with primer & paint, stain, or a combination of the two!
Step: 4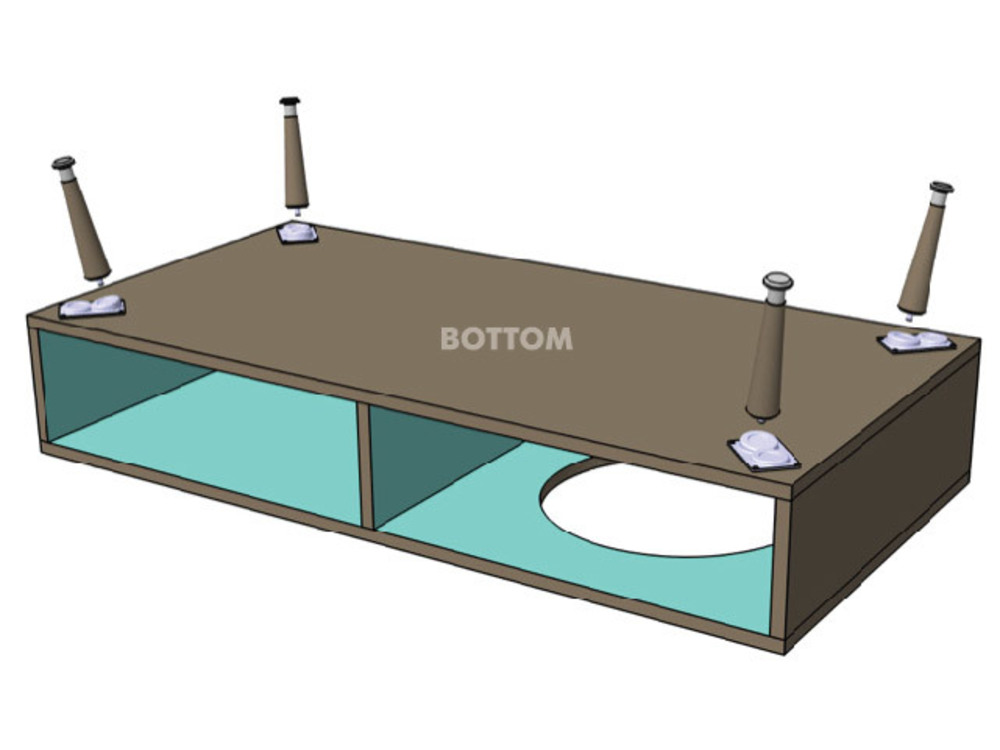 INSTALL TOP PLATE & LEGS: Locate dual top plate, 45 degrees and corners 3/4" from edges and install using 3/4" wood screws. Install 7-1/2" tapered legs on top plate as desired (straight or angled).