Step: 1
Cut List: (3) 2x4 @ 70-1/2" (10) 2x4 @ 25-1/2" (includes back support) (1) 2x4 @ 12-1/2" (6) 2x4 @ 72" (1) 2x4 @ 70-3/4" (back support--cut to fit)
Step: 2
Build the seat framing using 2-3/4" screws at all joints, 2 per joint. Recommend using an exterior grade glue. Check seat framing for square by taking diagonal measurements from opposite corners and adjusting until the two diagonals are equal.
Step: 3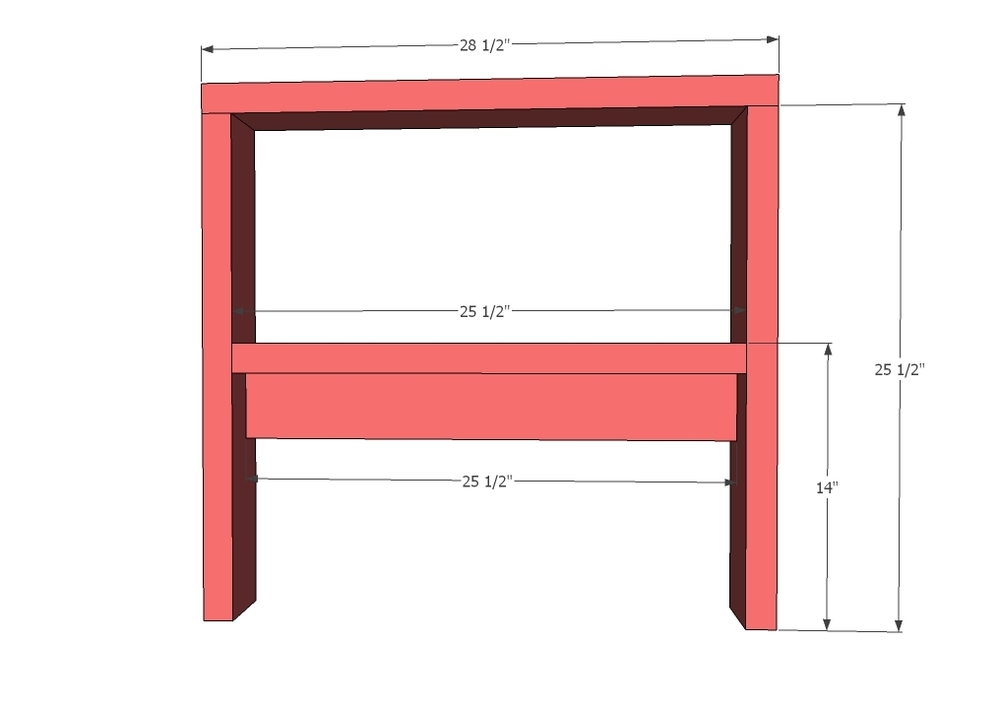 Build one arm using 2-3/4" screws. The center support on edge is flush to the inside and will be used to tie in the seat framing in next step.
Step: 4
Attach seat framing to arm using 2-3/4" screws. Use at least 8 screws here, more may be needed depending on the strength of your screws. This joint supports the weight of one side of the sofa.
Step: 5
Add legs on armless side. Make sure the legs are attached square to the seat framing. Use 2-3/4" screws.
Step: 6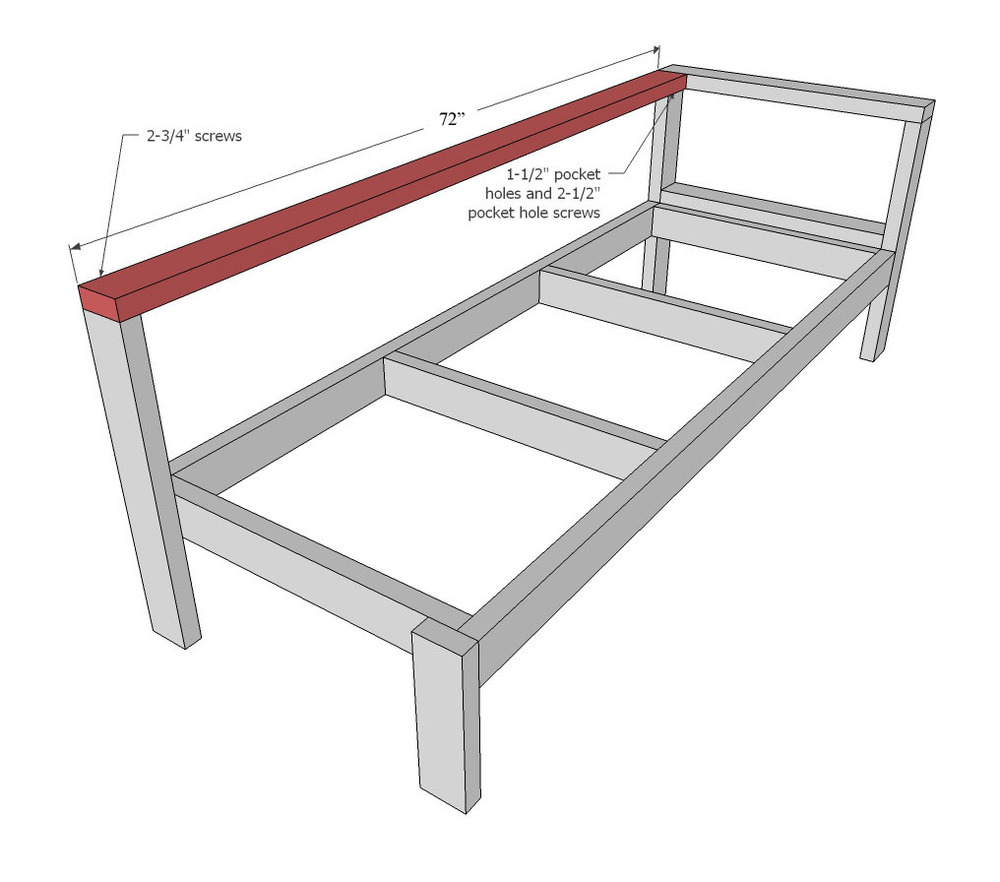 Drill two pocket holes set for 1-1/2" thick material on one end of the back 2x4. Attach to the arm top board with 2-1/2" pocket hole screws. Then attach opposite end of back to top of single back leg with 2-3/4" screws.
Step: 7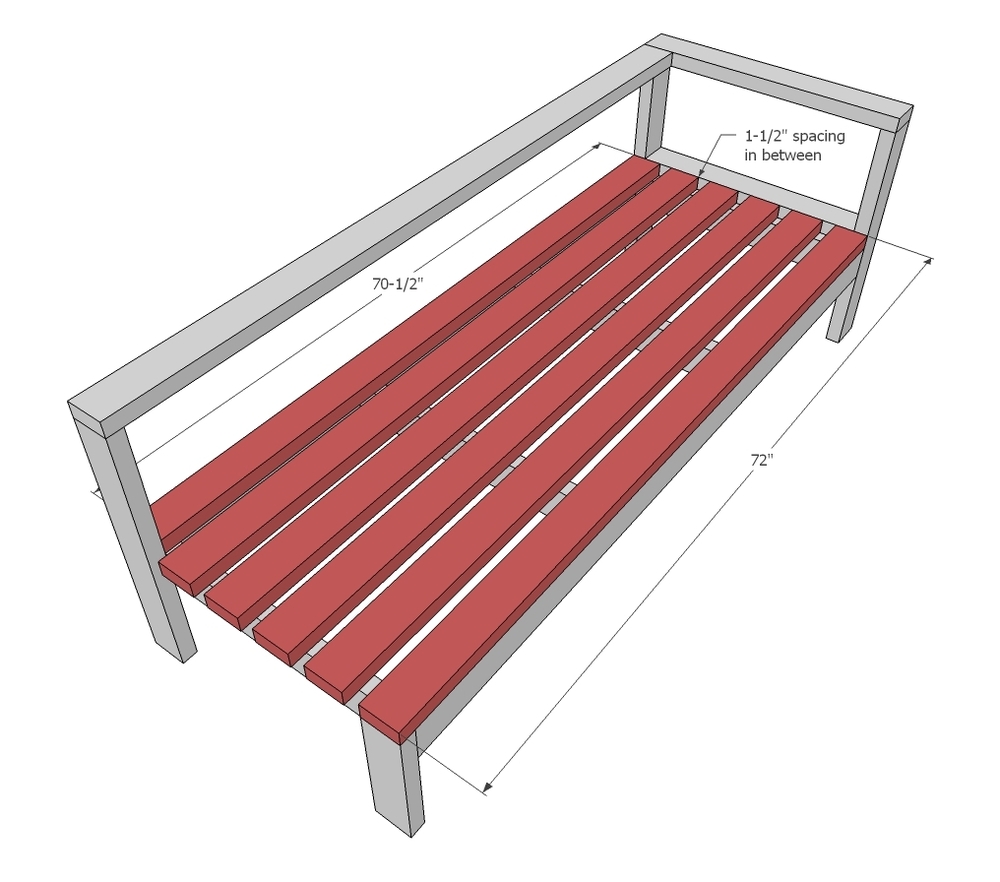 Lay seat boards down on seat and screw down, keeping outside edges flush with approximately 1-1/2" gap in between boards. Screw to all seat framing boards with 2-3/4" screws.
Step: 8
To add the optional back supports, to the arm, first screw the remaining 25-1/2" long 2x4, inset ¼" from the inside of the arm. Use 2-3/4" screws.
Step: 9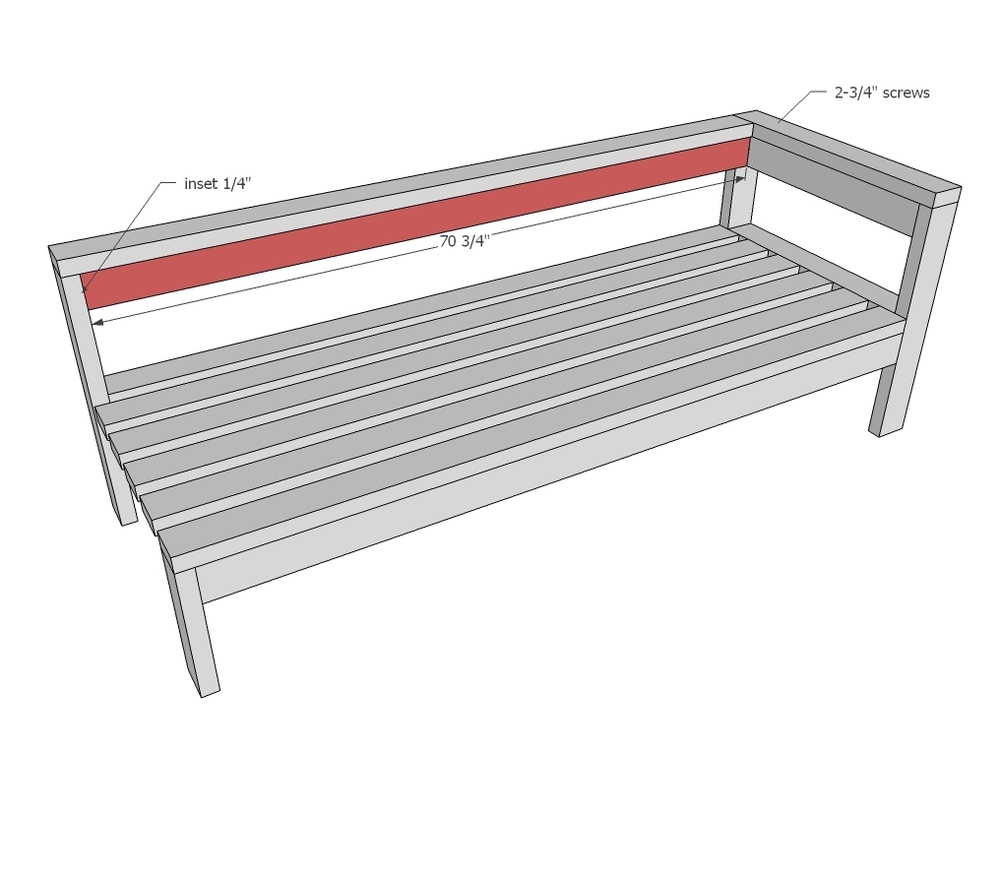 Measure and cut to fit the back support board. Screw from both the arm, back leg, and top with 2-3/4" screws.