Step: 1
Check out my DIY Murphy Desk!
Step: 2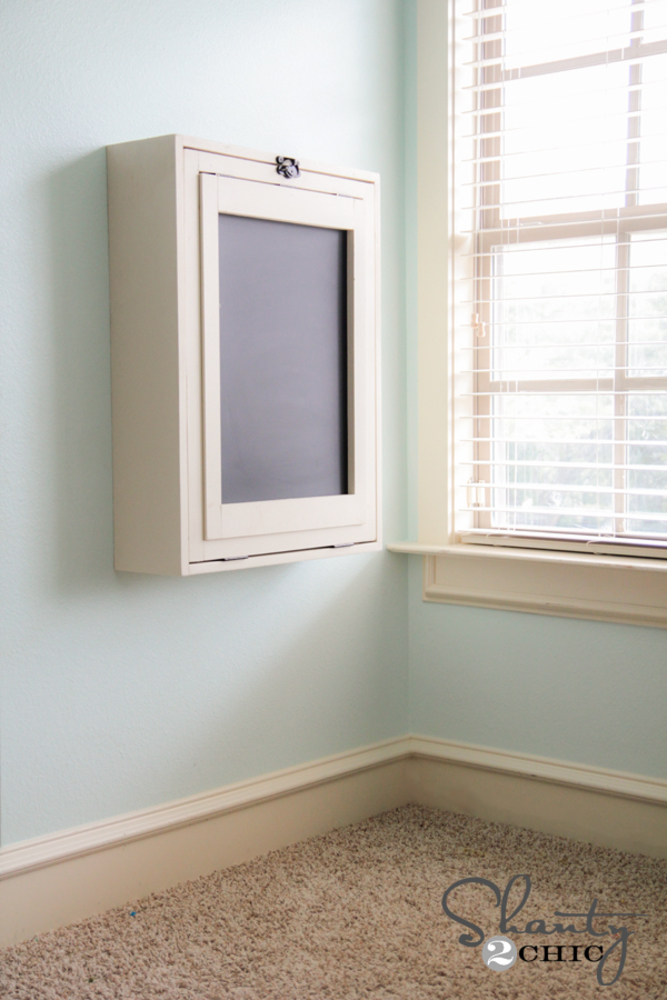 The best part?? It folds up to this super cute and fully functional chalkboard!
Step: 3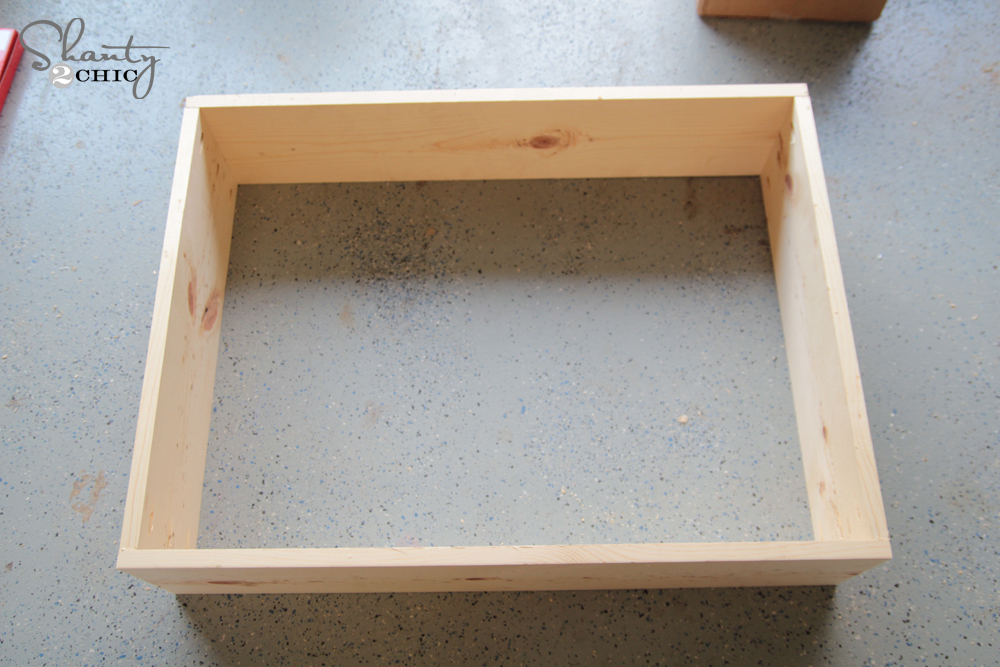 This is a really simple build! Start by building the box of the desk. I chose to use pocket holes for this part, but wood glue and the new 16-gauge finish nailer would also work perfectly!
Step: 4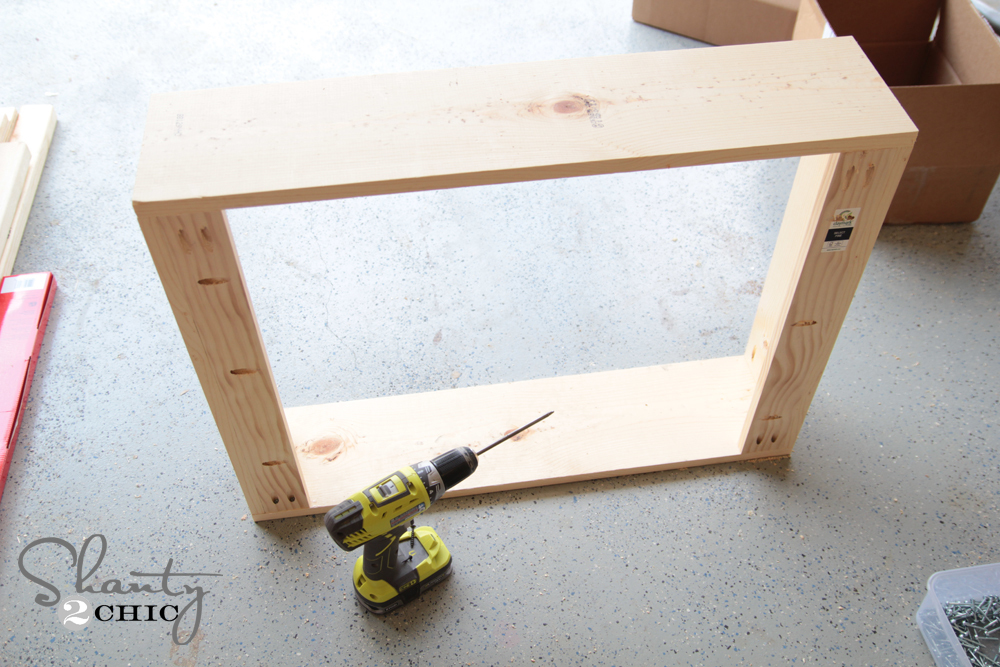 Once you have the box built, you will add the top and bottom brace pieces. These are used to attach the desk to the wall. Again, the finish nailer and glue would work perfectly on this part. After attaching those pieces, you add your shelves. You can add as few or as many as you want!
Step: 5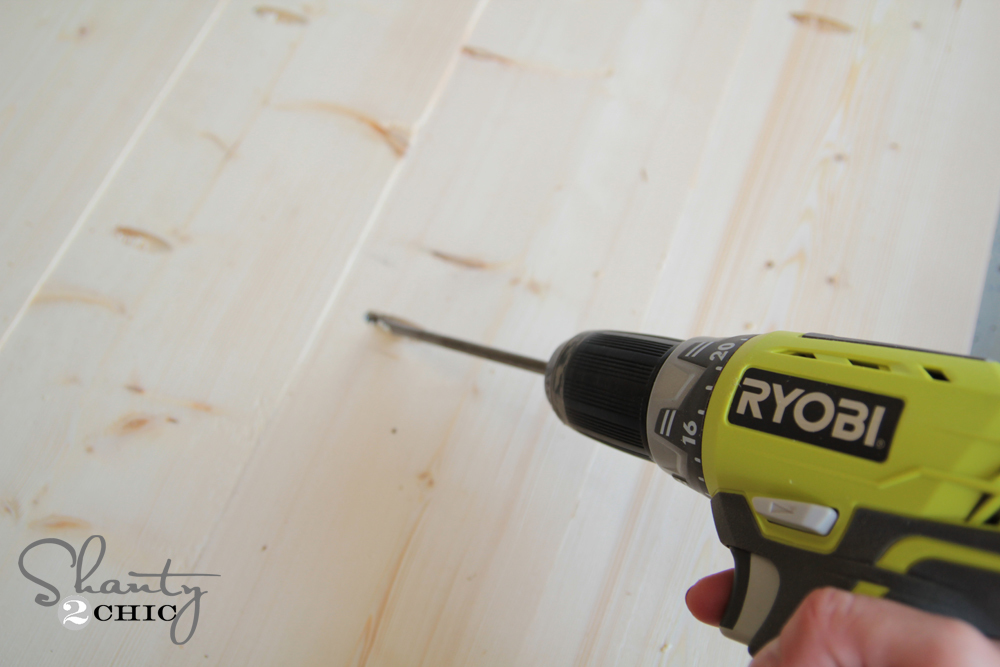 The desk top is planked wood. I used my Ryobi 18V drill to attach the planks using 1.25" pocket hole screws.
Step: 6
Before painting everything, build the leg frames.
Step: 7
I found it easiest to paint each piece separately on this part. Once it dries, add some wood glue and attach the chalkboard panel to the planked top!
Step: 8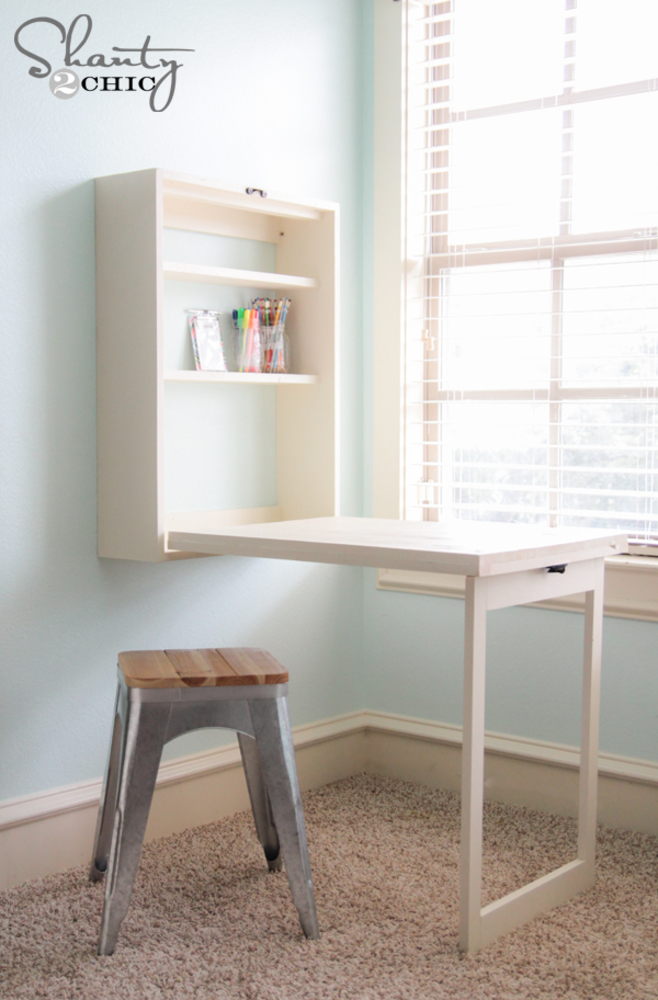 Everything is ready to attach now! I used these 1.5" hinges from Home Depot for my bottom hinges and 1" hinges for the top hinges. You have to use the narrower hinges on the top since you have less width. To attach my desk to the wall, I first found and marked the studs. Next, I used 3" wood screws through the top and bottom desk braces and into the wall. The desk sits 26" off the ground, so you may want a helper on this part. I put a stool under mine to hold it in place while I attached! This desk is so versatile too! My oldest wants one to use as a vanity. It gives her a place to pretty up while hiding her makeup from the babies at the same time ;-) Be sure to download and print the full set of FREE plans too!