Step: 1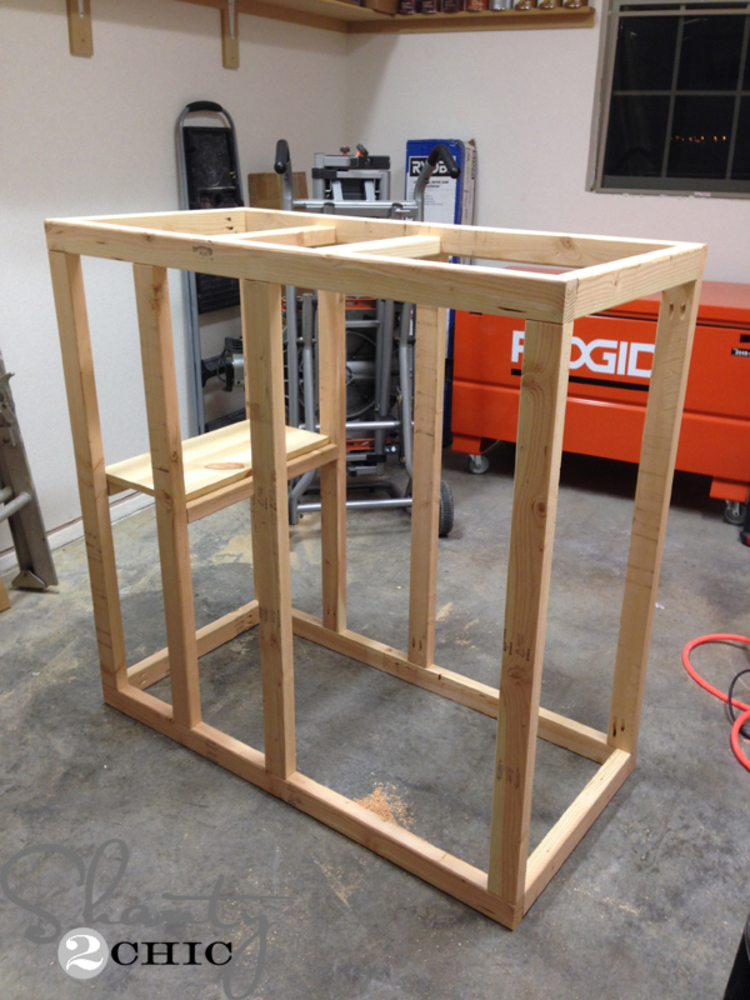 **Exclusive Feature**: Click here to download Shanty 2 Chic's blueprints for this How-To! Make two frames with these measurements. Measure from the left side on one frame and from the right side on the second frame. Use glue at every joint in this project. Use 2-1/2" pocket hole screws on all of the 2x4 pieces in this project.
Step: 2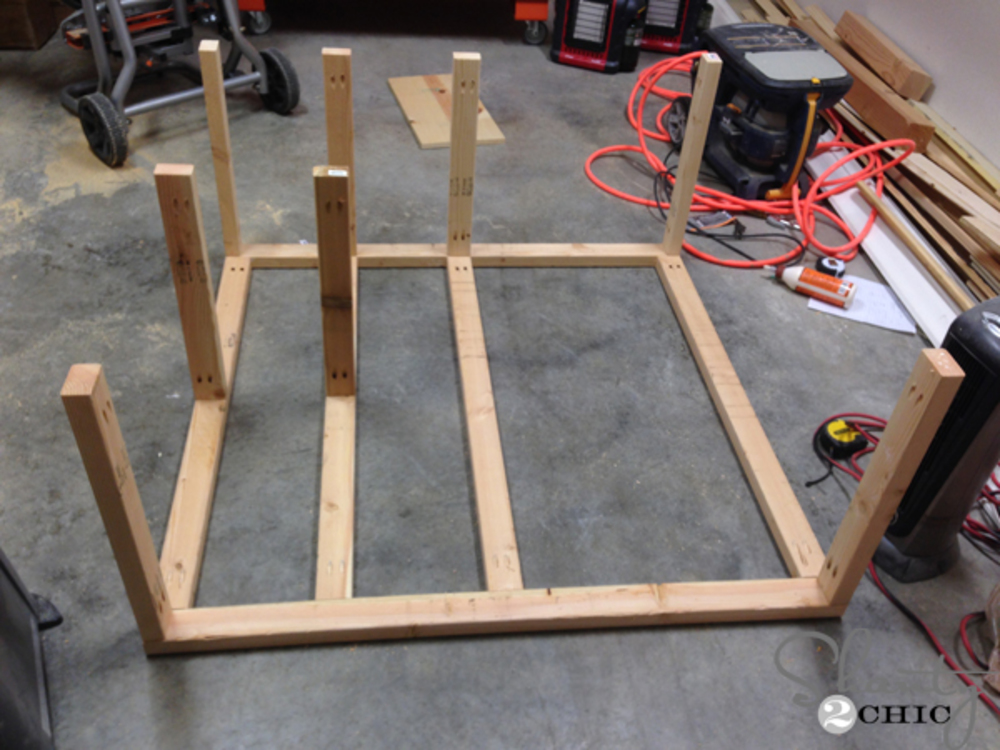 With one frame laying on the ground attach the 21" boards as shown.
Step: 3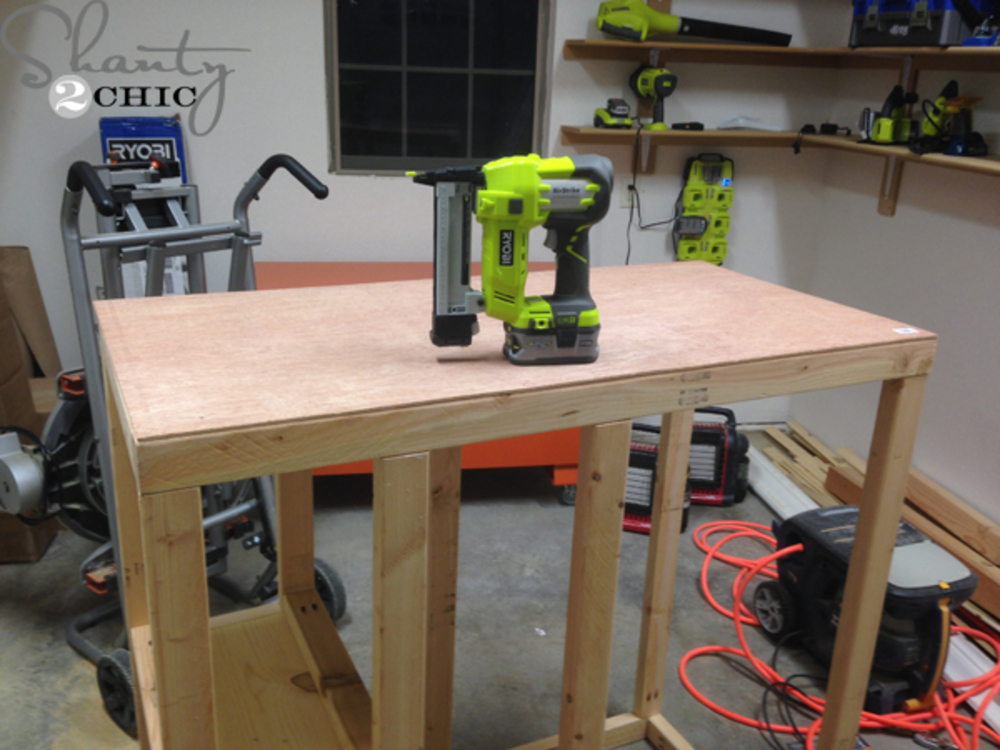 Add glue to the ends of all of the 21" boards and flip the assembly over on top of the second frame and secure everything.
Step: 4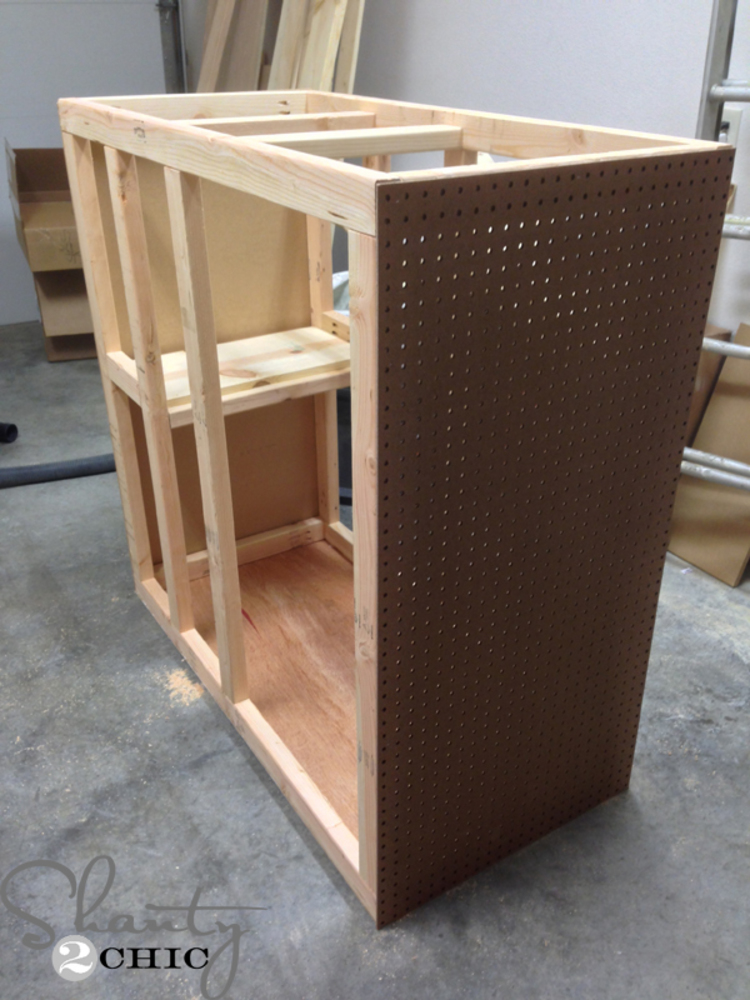 Staple the bottom plywood panel and the pegboard side panel on.
Step: 5
Next add the front and back 2x4 pieces around the shelf area followed by the left and right 2x4 pieces. The resulting space should fit a 21" piece of 1x12 for a shelf. Glue and nail the shelf in place.
Step: 6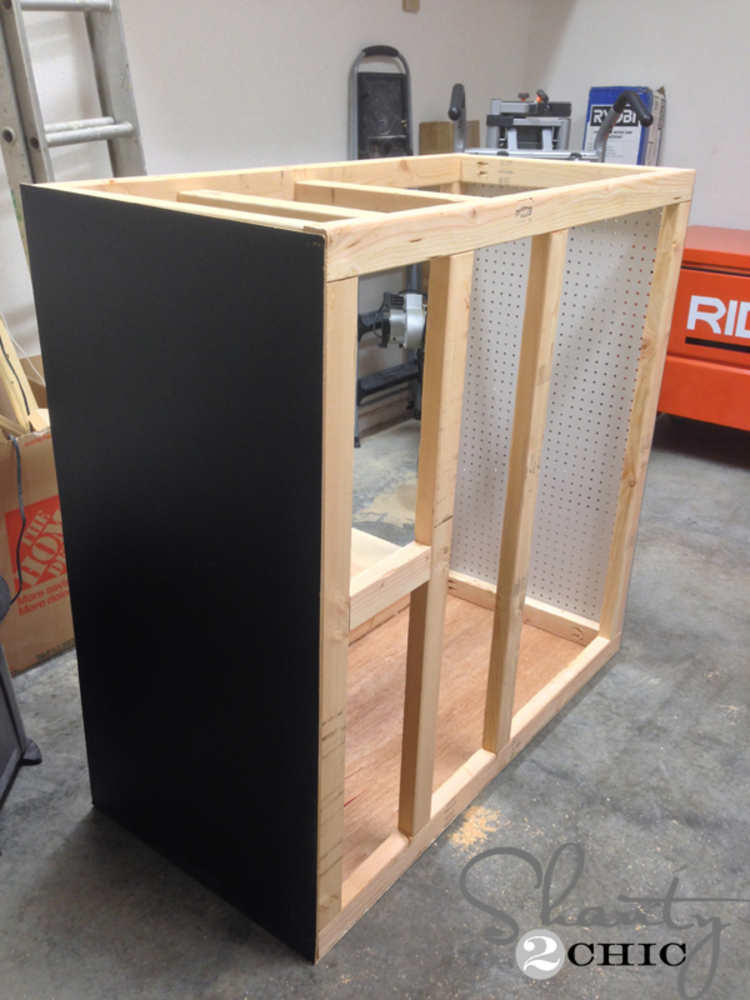 Staple a chalkboard panel to the opposite side as the pegboard.
Step: 7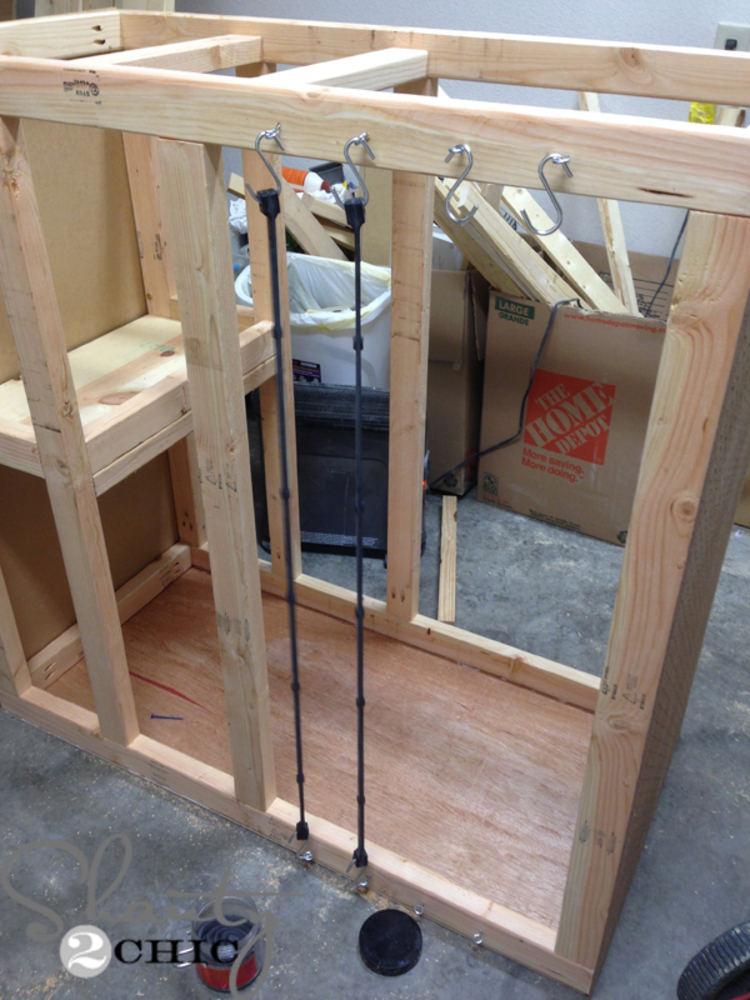 Add the eyehooks to the top and bottom of the ball area. Connect them with bungee cords.
Step: 8
To make this awesome cart mobile, install 4 swivel casters to the bottom. This easy project is sure to keep your sports gear organized and if you decide to make one be sure to stop by our website and let us know!