Step: 1
BEFORE YOU BEGIN Logs 3"- 6" in Diameter (Reclaimed landscaping waste): I got these birch logs from a landscaping company that been hired to clear a piece of land. I recommend using logs between 3" and 6" in diameter. Larger diameter logs could be used but can be difficult to drill through and connect they also can get pretty heavy. Lag screws 6" - 9" Long (from The Home Depot): I used zinc-coated lag screws to connect the logs together. The lag screws are the most expensive part of this project. I used ¼" lag screws 6" long for most of the logs and a couple 9" long ones for the biggest logs. 3-4 screws per log does the trick. If you are using smaller logs you can get away with using cheaper deck screws. Brackets and Deck Screws (from The Home Depot): The brackets are used to strengthen the floppy parts of the chair. Just screw them on the underside of the chair with deck screws. Accessory: 1 ¼" Drill Bit: Long lag screws are expensive and difficult to drive into the wood. Drilling partially into the logs with a large drill bit allows you to use shorter lag screws. Accessory: Extra Long ¼" Bit: I used this extra long bit to drill pilot holes through the long I am attaching. This isn't completely necessary but it makes driving the lag screws easier and reduces the likelihood of them breaking.
Step: 2
Cut logs: I cut the logs into 18" long segments. Feel free to cut longer segments if you have enough material to work with.
Step: 3
Layout the Design: I used blue painters tape to mark an outline of the design on the floor. If you want a PDF of the template I used email me. Do a test layout with your cut logs.
Step: 4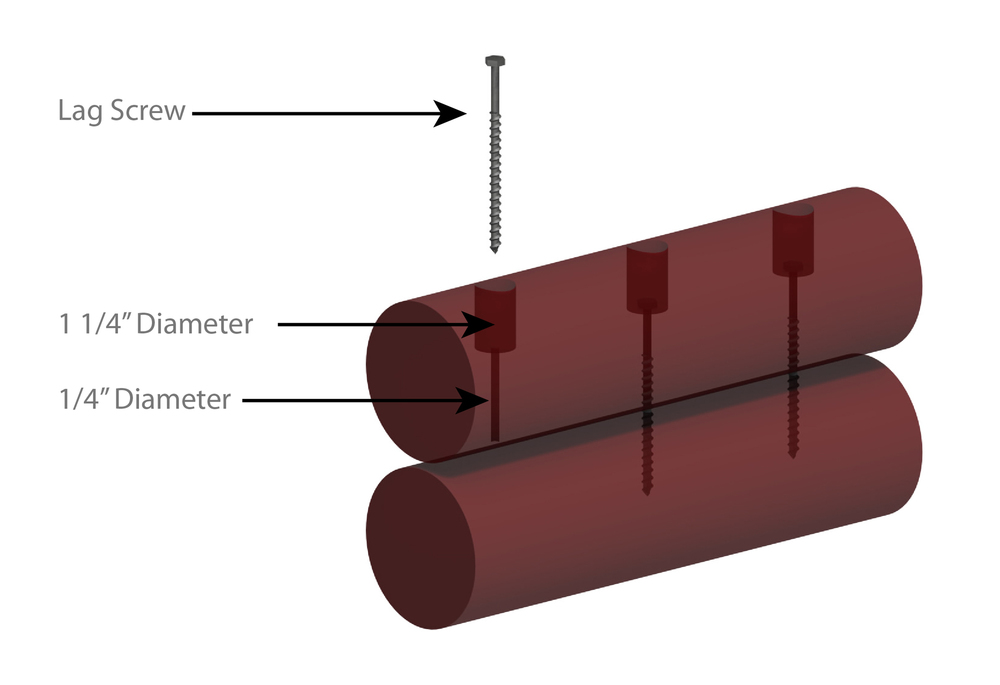 Drill Holes: Use the 1 ¼" bit to drill large holes about 1-2 inches into the log. These holes allow you to use shorter lag screws. You will want the holes to be deep enough to allow the screws to go into the second log at least 2.5 inches. Use the long ¼" bit to drill pilot holes through the first log only.
Step: 5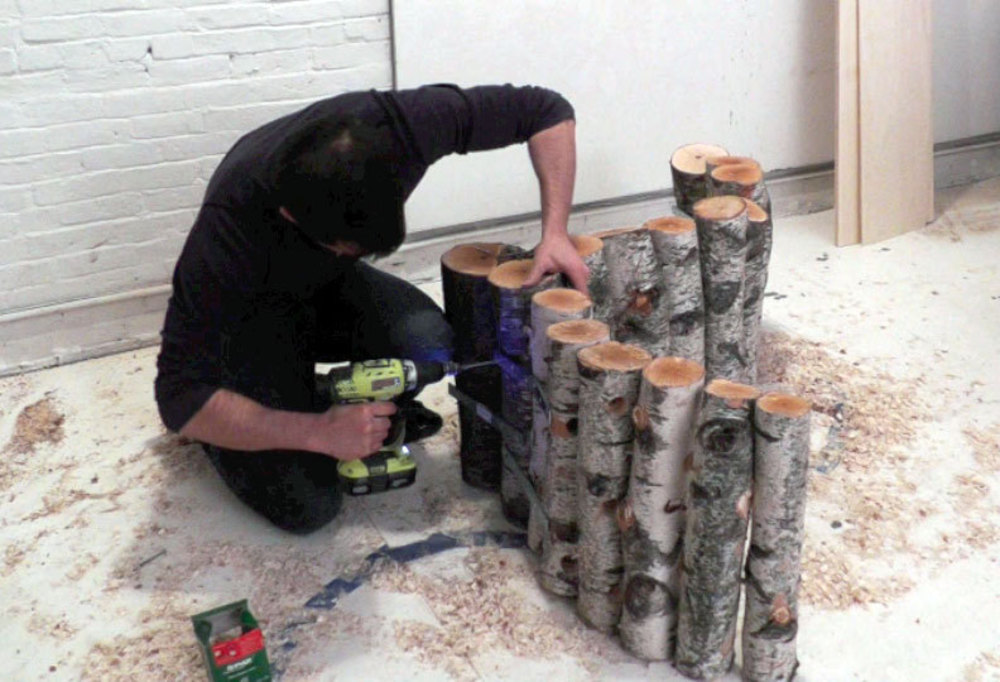 Screw the Logs Together: Use a socket wrench or an impact driver to drive the lag screws and connect the logs. Use 3-4 lag screws for each log.
Step: 6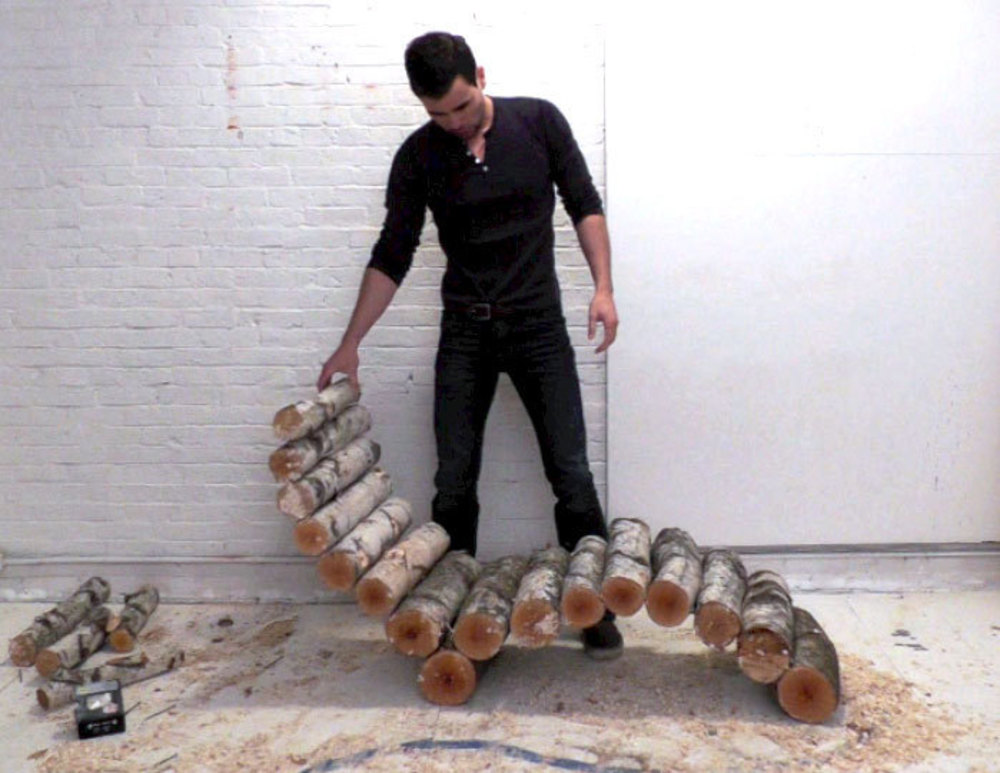 Flip it Over and Test: Flip the lounge upright and see where it wobbles. You can also do a little bit of shaping at this point.
Step: 7
Brace it with Brackets: Use steel brackets and deck screws on the backside of the lounge to strengthen and stiffen the weak and wobbly parts.
Step: 8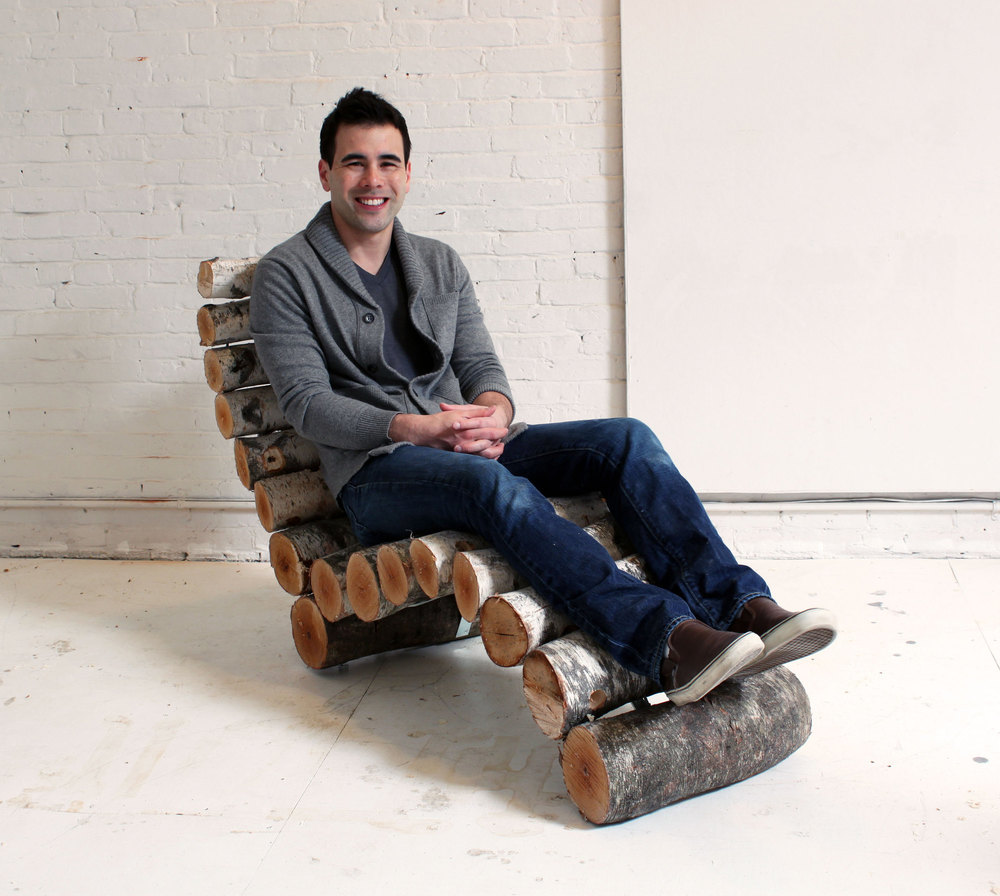 Happy Earth Day and good luck making your own Log lounge and please email or tweet photos to @benuyeda or ben@homemade-modern.com. For more detailed instructions, dimensioned drawings and different variations of the project check out our soon-to-be-released book.
HomeMade Modern, Episode 14 – DIY Log Lounger from HomeMade-Modern.com on Vimeo.