Step: 1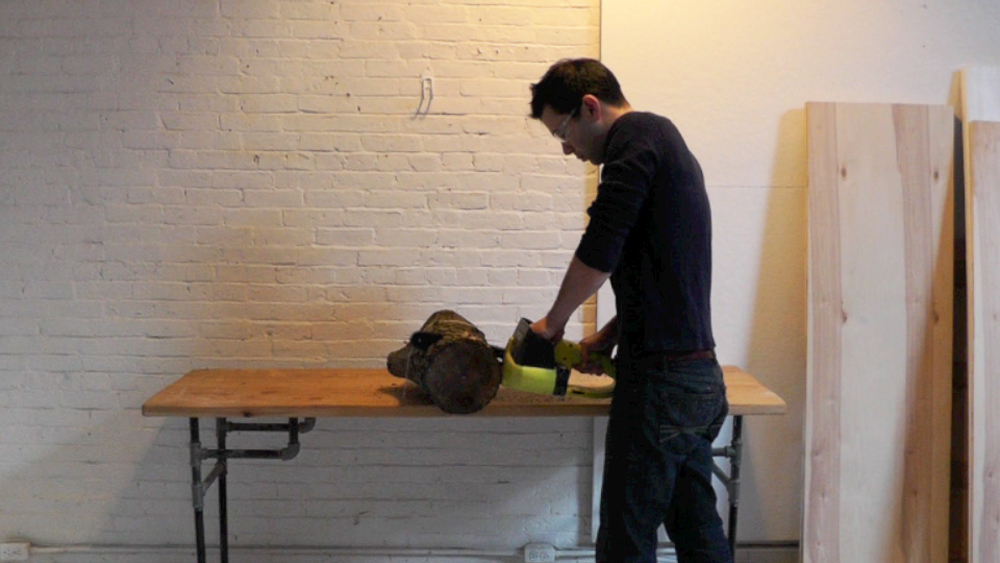 Cut the log. Trim the ends of the log to get reasonably flat end surfaces. Chainsaws are not most precise tools so just do your best and rely on the angle grinder to fix the mistakes. Make sure the log is secure and will not move while you cut it. Always use the appropriate safety gear.
Step: 2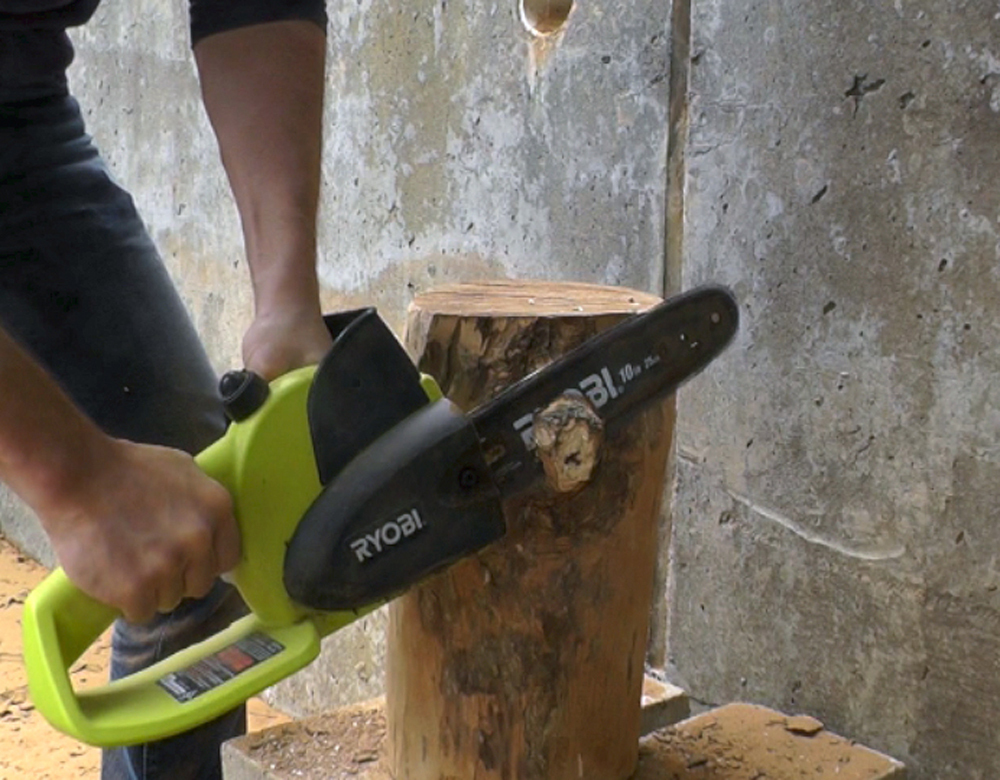 Cut off the bumps. Use the chainsaw to remove any large bumps or branches.
Step: 3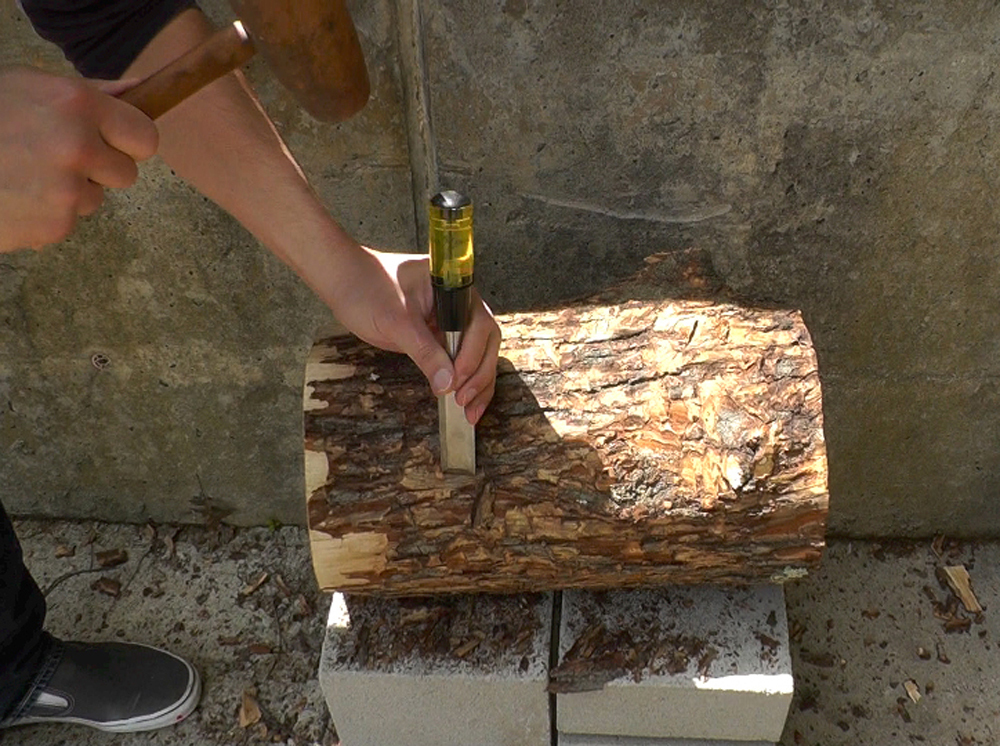 Remove the outer layers of bark. I used a hatchet to remove the outer layer of bark. A hammer and chisel work will also work.
Step: 4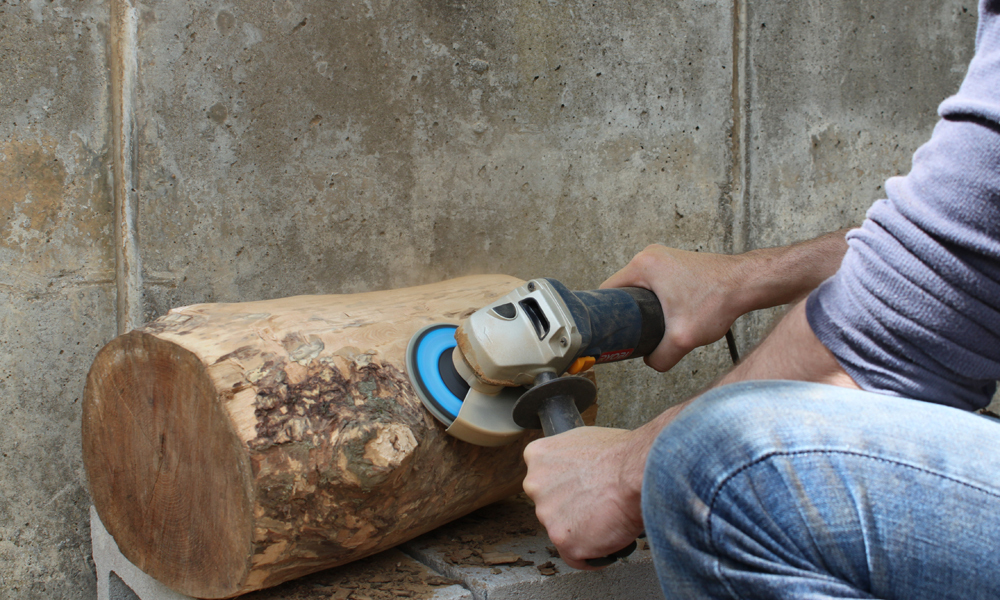 Remove the inner layer of bark. I used an angle grinder with a 40 grit flap disc to remove the remaining bark.
Step: 5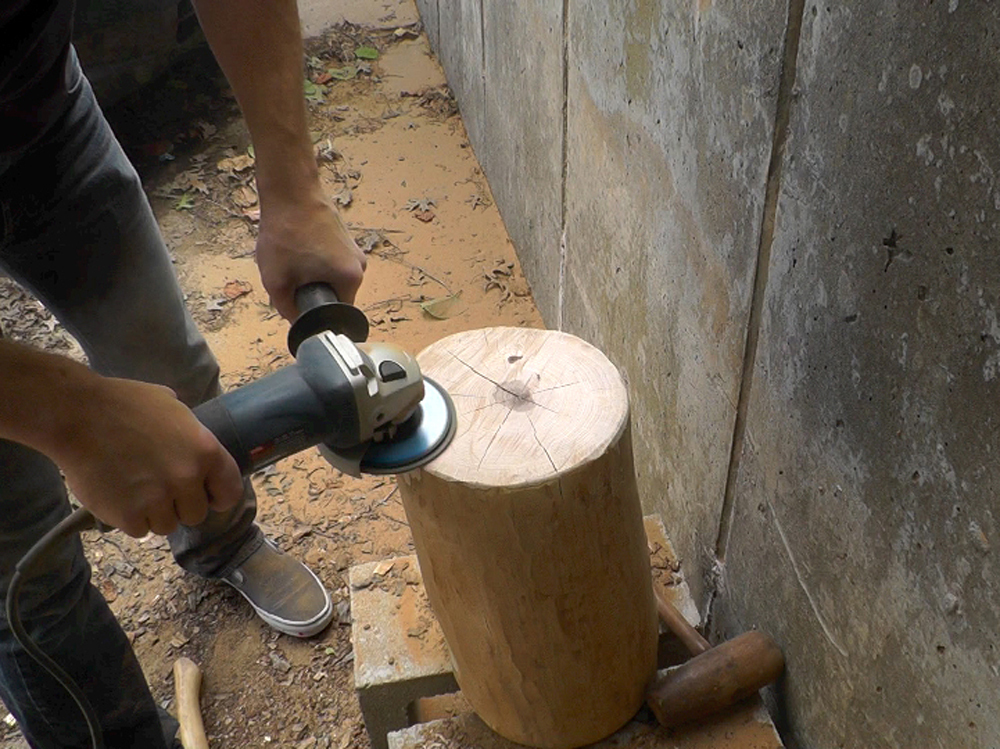 Level the ends. Use the angle grinder with the flap disc to grind the ends flat and level.
Step: 6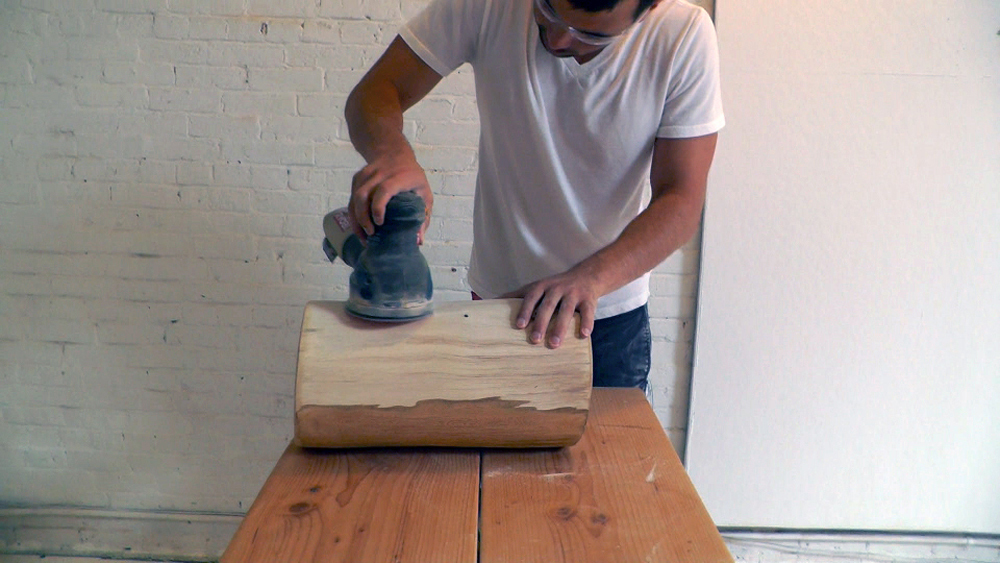 Sand it smooth. I start the finishing sanding with the angle grinder and 100 grit flap disc before switching to hand sanding and my orbital sander with 220 grit paper to finish it.
Step: 7
Finish. Polyurethane or acrylic will protect wood with a hardened plastic finish but I would rather have stains and scratches than the feel of plastic. I used a natural wood counter finish made from linseed oil and beeswax. It provides protection without toxicity.
Step: 8
Enjoy! For more how-to projects from Handmade Modern, visit handmademodern.com.