Step: 1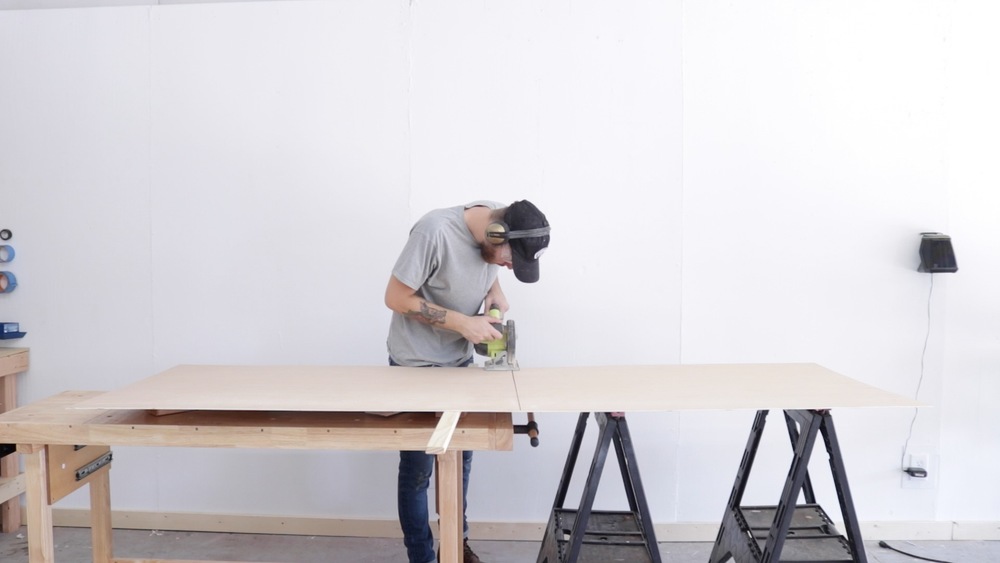 The first thing I did was cut my piece of 1/8" plywood to size. It should measure so that there is a 1/2" gap between the inside of the frame and the outside edge of the etched glass.
Step: 2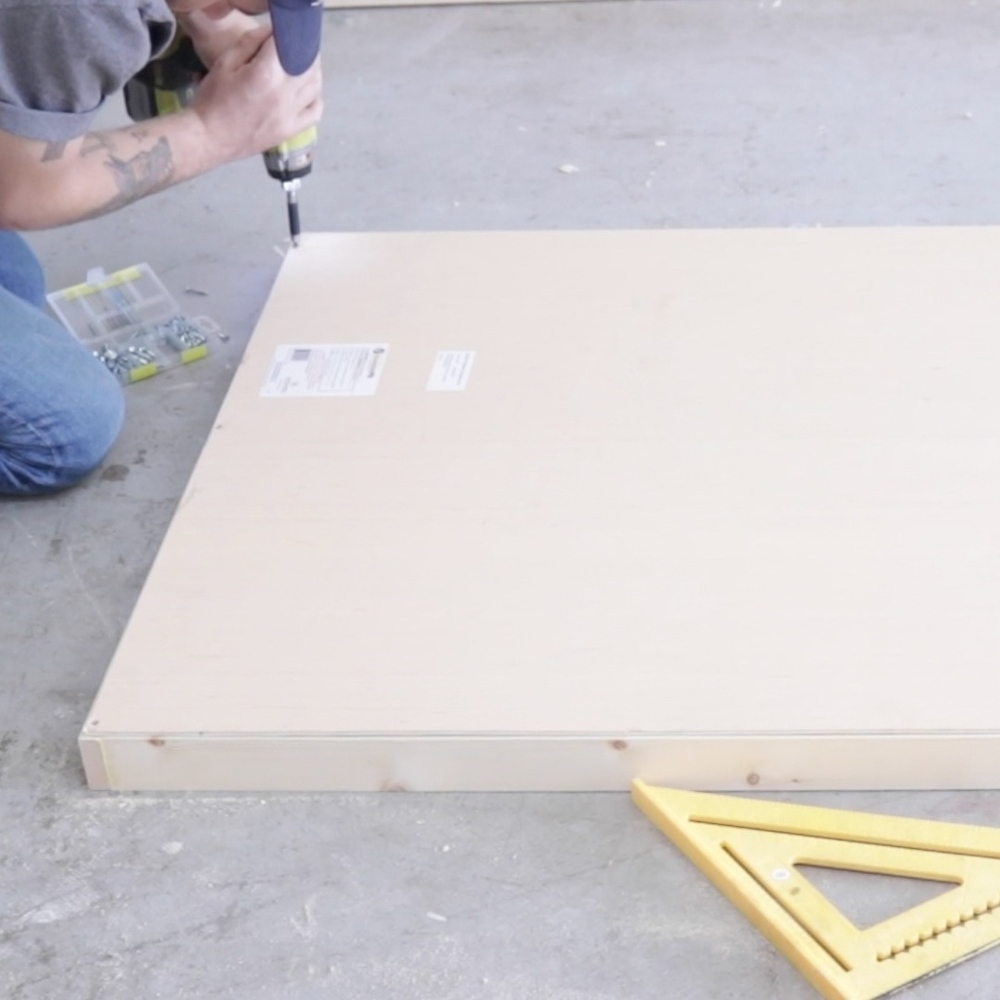 With the plywood cut, I attached a 1x3 frame around the edge. I used screws so that I could remove the back panel to adjust the LED's if necessary.
Step: 3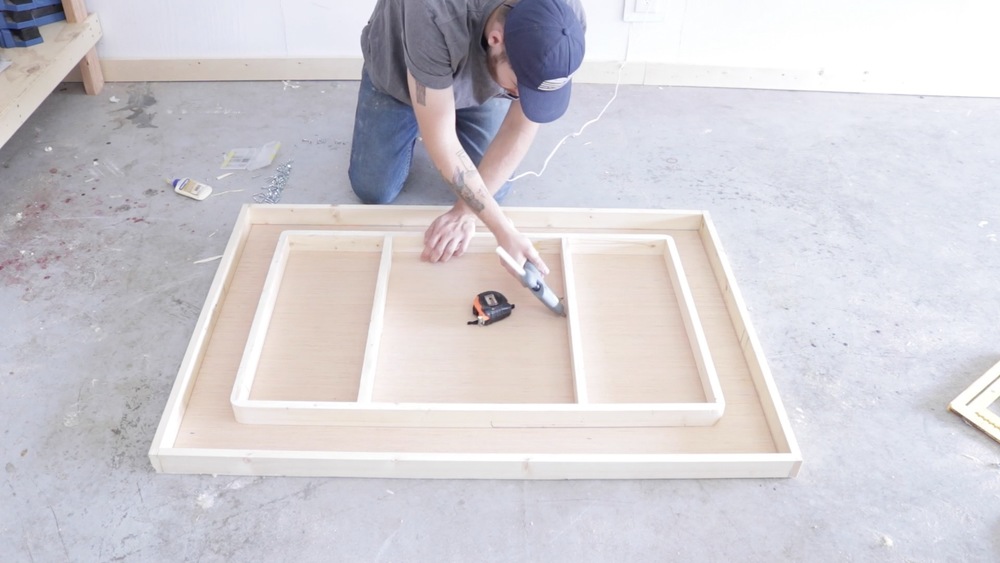 The measurements of the inside frame don't need to be as precise as the outside frame. I made mine so that there was a 5" gap between the two frames.
Step: 4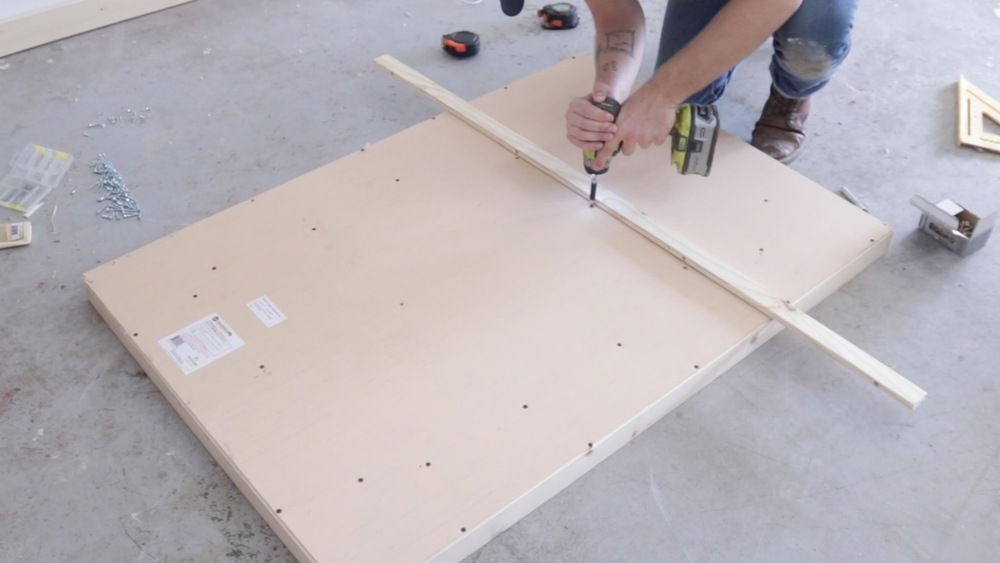 I hot glued the inside in place, then flipped it over and screwed it in.
Step: 5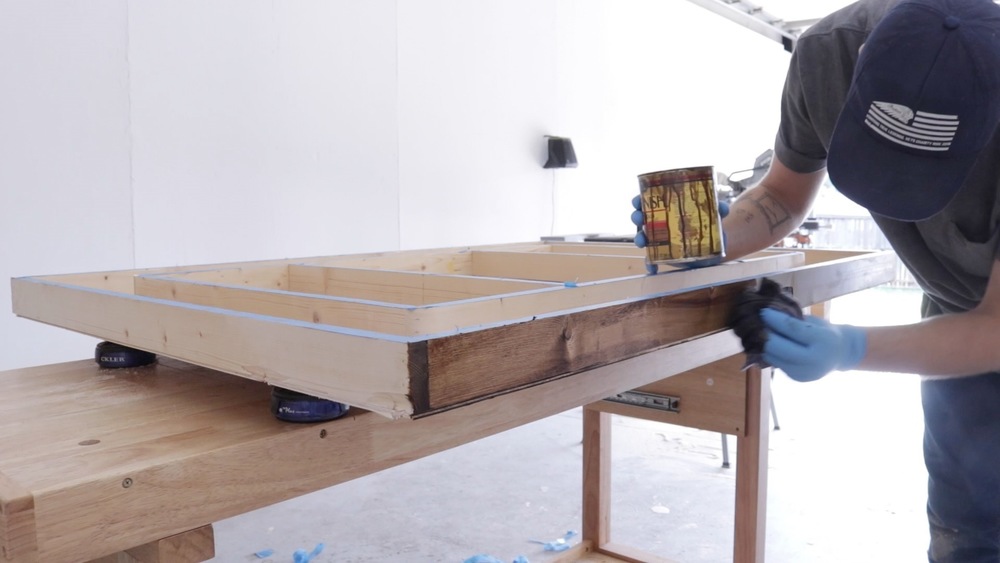 To match the wood accent wall behind it, I stained the light box with a provincial stain by Minwax.
Step: 6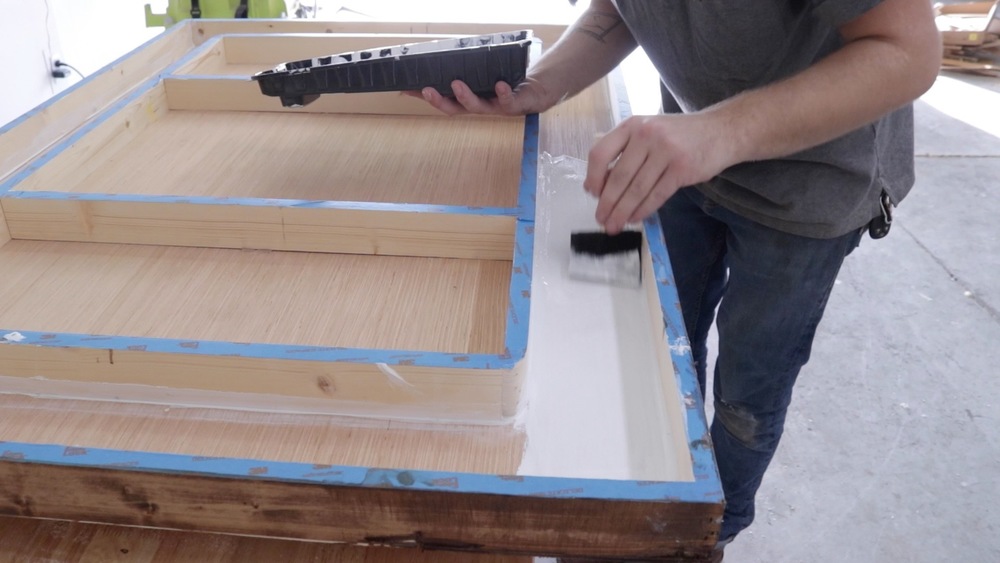 I wanted the light to reflect and diffuse more effectively, so I painted the "trough" white.
Step: 7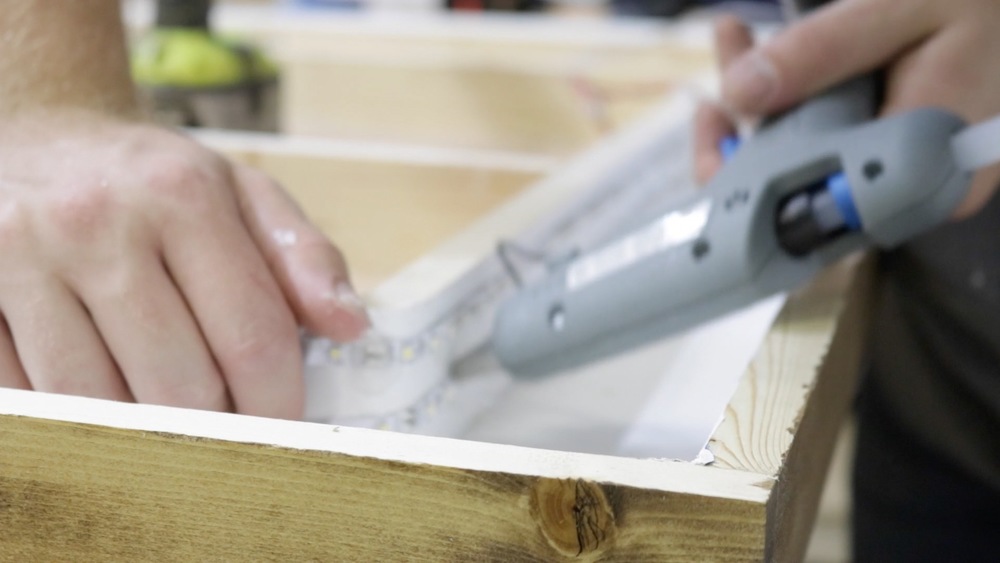 The color temperature of the LED kit I used is 5000k. It's a stark white, but not overboard. I used a hot glue gun to affix it to the frame. The adhesive on the back of the strips was worn from being taken off of a failed mirror attempt.
Step: 8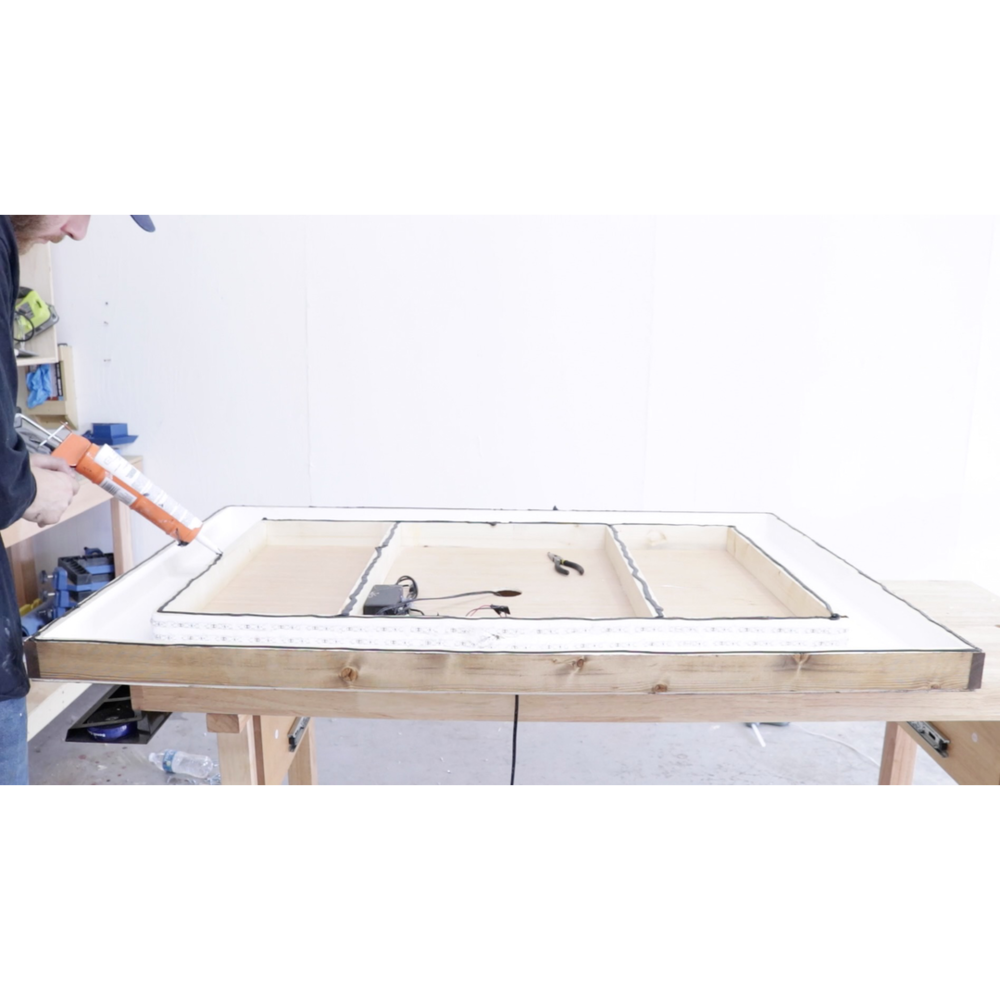 I used Owens Corning 795 to attach the mirror to the light box. It cures in 24 hours. I used a thin bead on the outside frame so that squeez-out couldn't get on the etched portion of the glass. I applied it generously to the inside frame, though.
Step: 9
Make sure it's lined up right! If you get the adhesive on the etched portion, it may ruin it.
Step: 10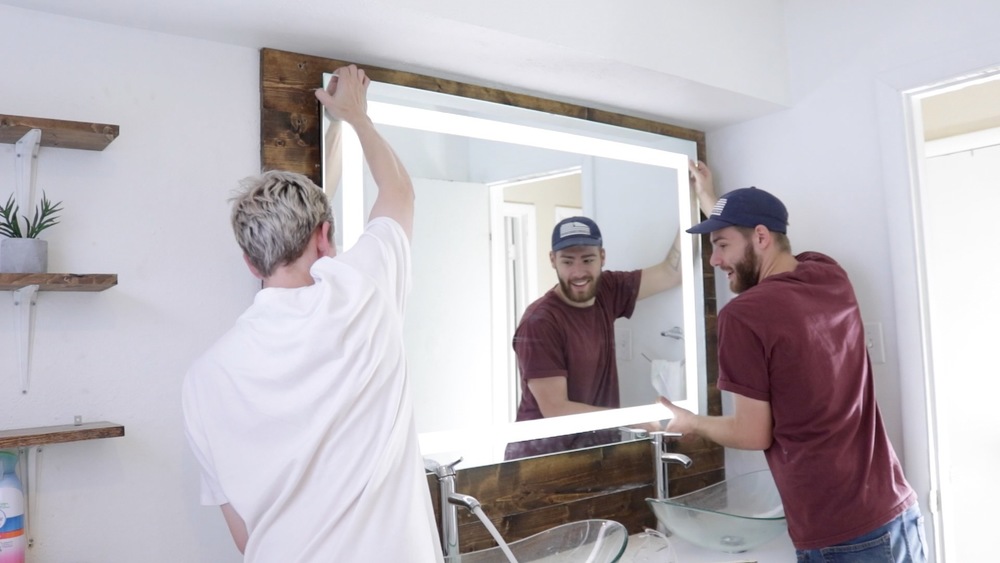 I installed the light box into the recess above my bathroom vanity. Info about the electrical is in the video. I'm not a licensed electrician and don't give electrical advise or direction.
Step: 11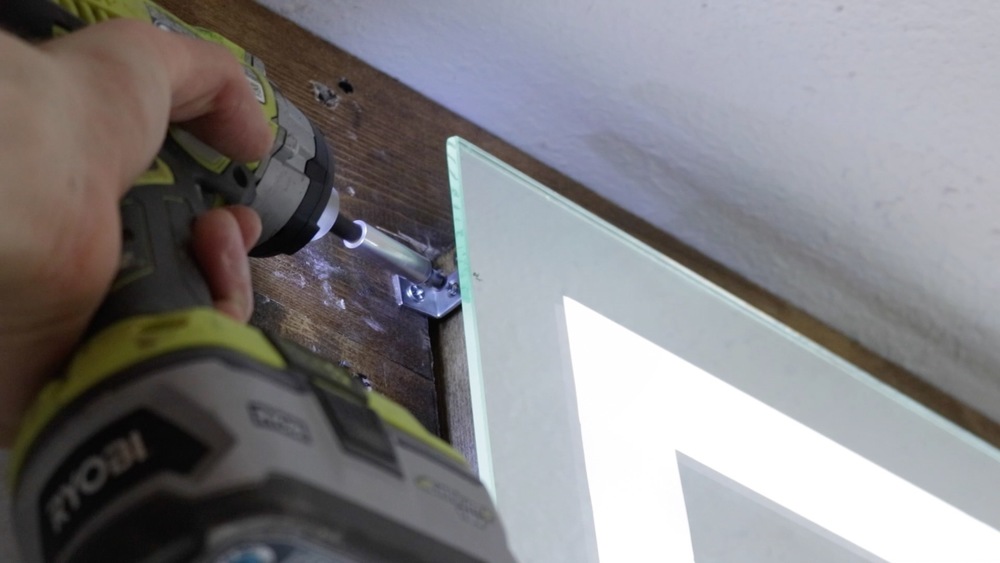 I used small metal angle brackets to fasten the mirror in place.