Step: 1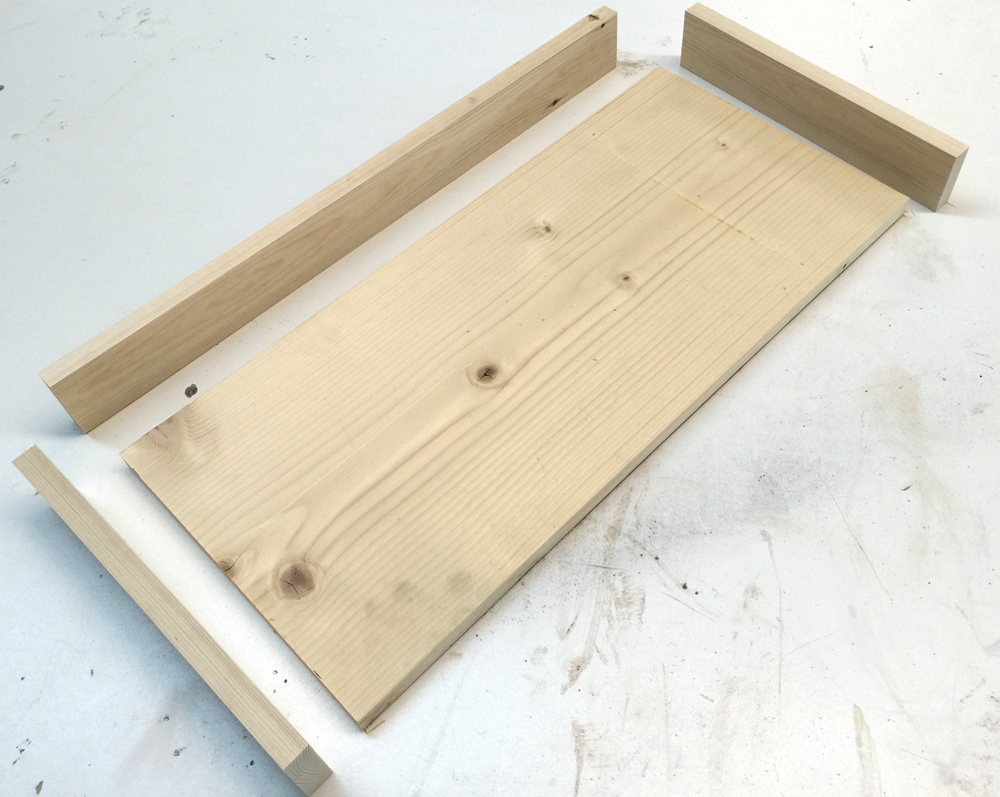 Cutting and Layout Cut wood according to cut list. Layout the shelves first, each shelf will have a back and two sides, matching the width of the shelf. Cut List: 2 – 2x3 @ 72" (can also use 1x3 or 2x4 if 2x3s cannot be sourced) – both ends cut at 10 degrees off square, long point to short point, ends are parallel 1 – 1x10 @ 24" 1 – 1x8 @ 24" 1 – 1x6 @ 24" 3 – 1x3 @ 24" 2 – 1x3 @ 10" 2 – 1x3 @ 8" 2 – 1x3 @ 6-1/4"
Step: 2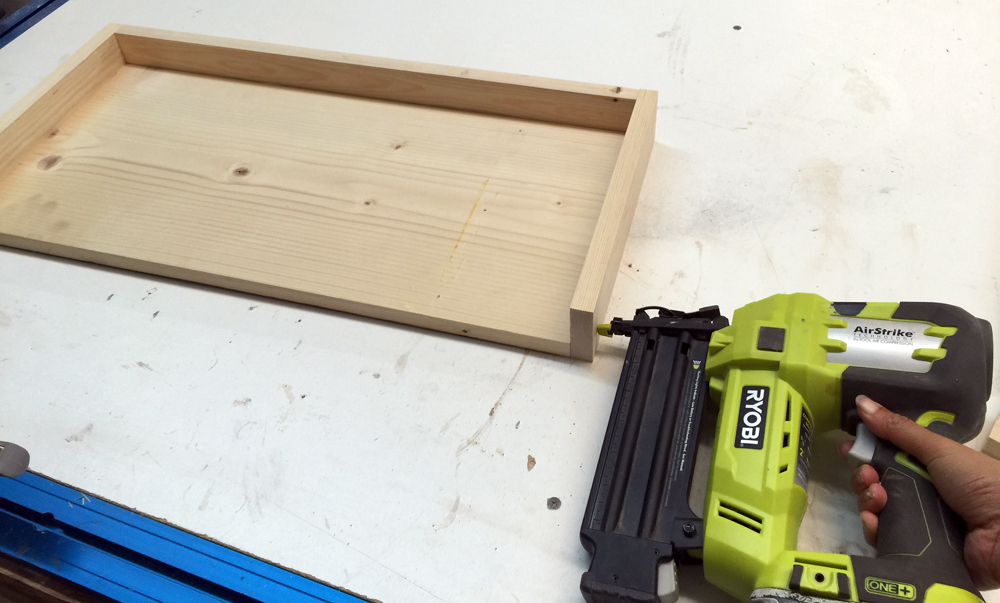 Shelf Assembly Glue and nail back to shelves with 1-1/4" brad nails using 18 gauge AirStrike brad nailer. Then attach sides to both bottom and back.
Step: 3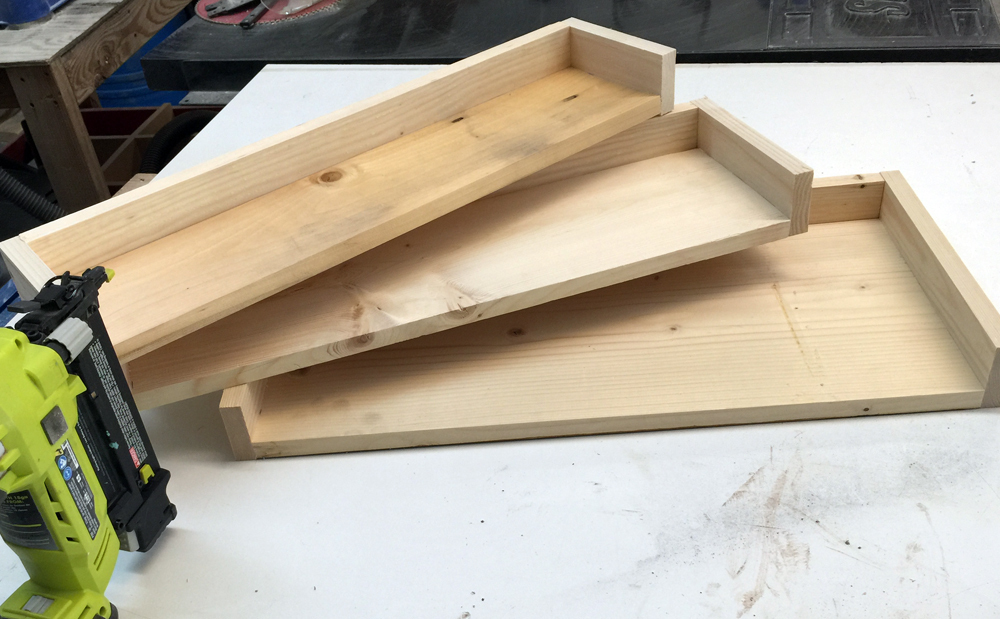 Additional Shelves Repeat for remaining two shelves. TIP: Round outside top corners off shelf sides to prevent sharp edges.
Step: 4
Top Ends of Legs Use a square to mark back top edges of legs perpendicular to top 10 degree cut, so 6" is cut off at back side. Cut with circular saw
Step: 5
Sanding Sand legs and all shelves with sander, using medium grit sandpaper.
Step: 6
Assembly Mark legs 37" up on inside from bottom, on both front and back. Lean legs against level wall, ensuring legs are placed evenly out from wall. Clamp scrap wood under marks on insides.
Step: 7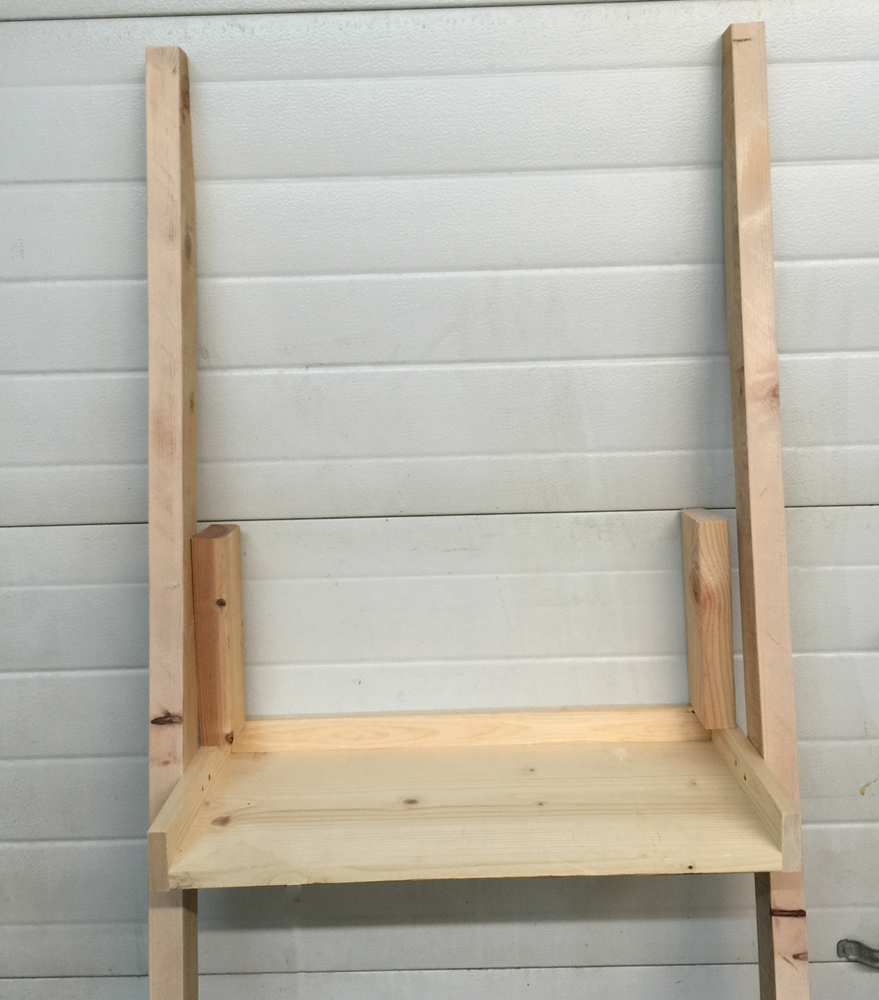 Shelves Set largest shelf on top of the clamped blocks. Adjust as necessary, making sure the shelves are evenly placed on legs. Attach shelf to legs with 1-1/4" wood screws. Cut two scrap wood blocks 10" long. Place on bottom shelf. Set next shelf on top. Screw to legs. Repeat for all three shelves.
Step: 8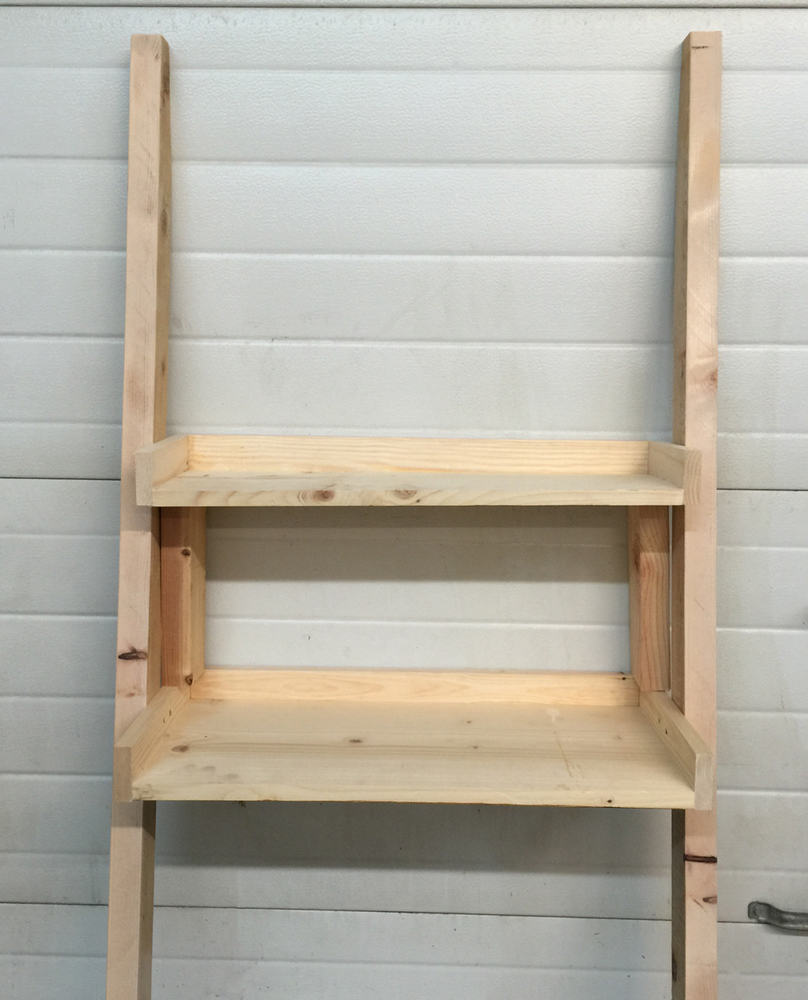 Finishing Stain or paint shelf as desired.