Step: 1
Start with an 8' length of 4 x 4
Step: 2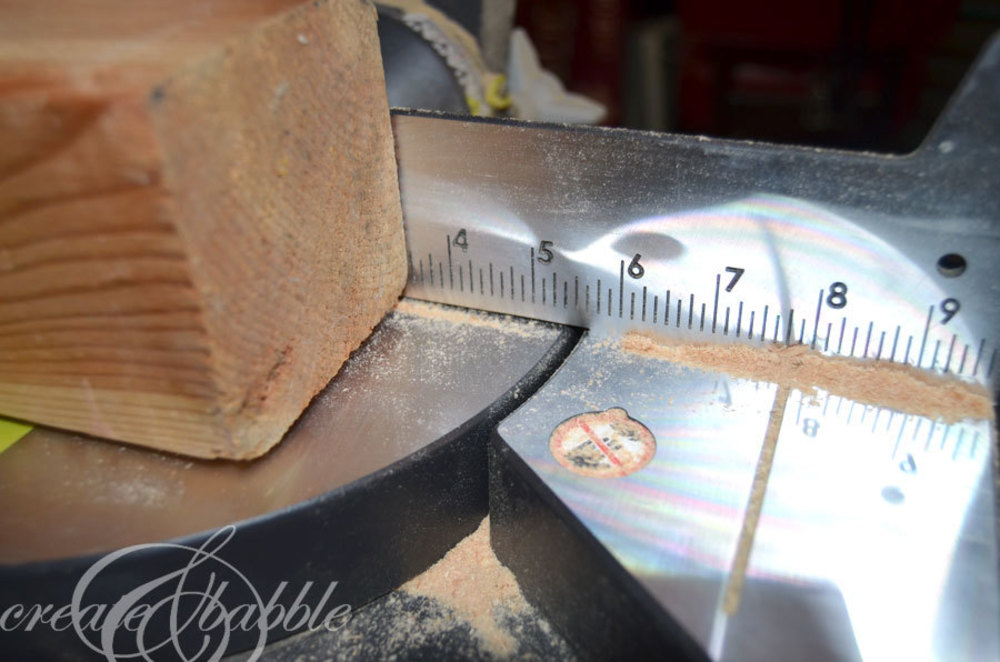 Since a 4 x 4" is actually 3-1/2", cut the 8 foot length down into 3-1/2" section. You will get 4 sets of dice from the eight foot length.
Step: 3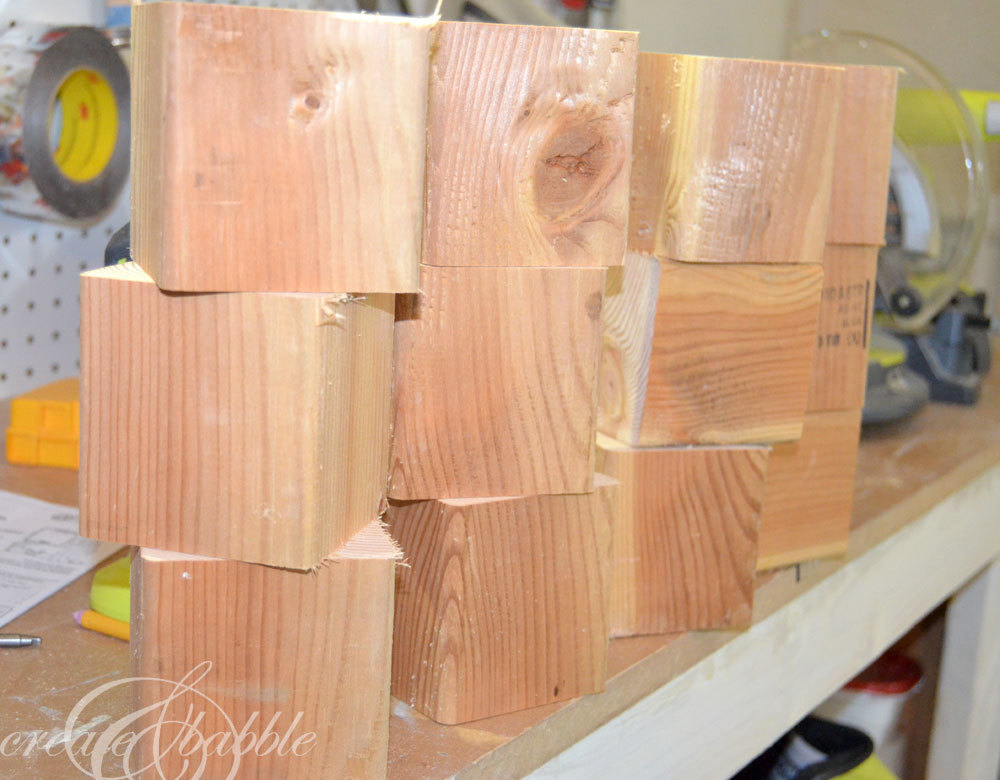 Once all of the blocks have been cut, it's time to sand them smooth. I used 220 grit sandpaper. This helps "seal" the grain end of each block.
Step: 4
Next, round the new edges of each block by passing the new sharp edges across the routing table that is set up with a 1/4" round over bit.
Step: 5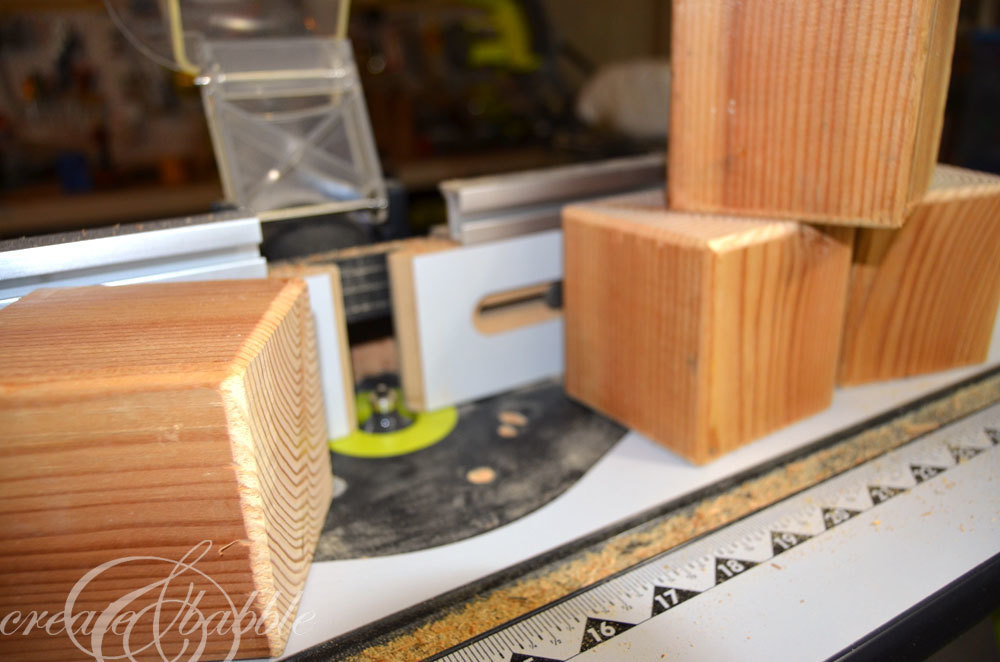 If you don't have a router, you can sand these edges to remove the sharpness.
Step: 6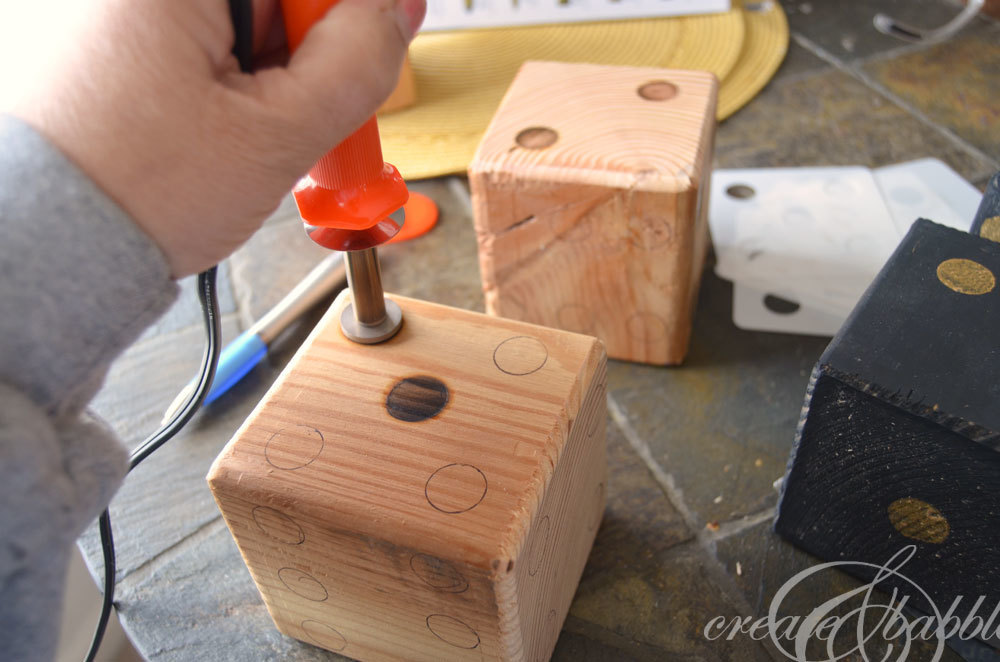 I used a wood burning tool to mark the "holes" on the dice.
Step: 7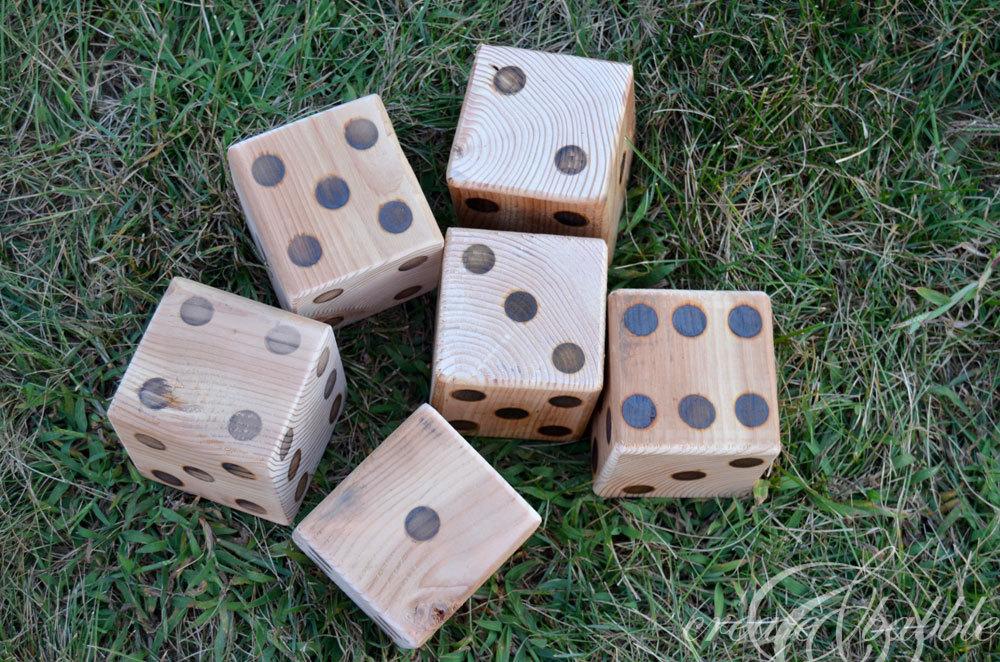 I clear sealer can be applied after all the holes have been marked.
Step: 8
The painted dice are my favorite and were so easy to make! I made a stencil and used a stencil brush to "stipple" on the white dots. (I made the stencil with a stencil blank and my electronic cutting machine, but you could also make one out of heavy cardstock and use a small lid to trace the circles. Cut out the circles and you have a stencil!)
Step: 9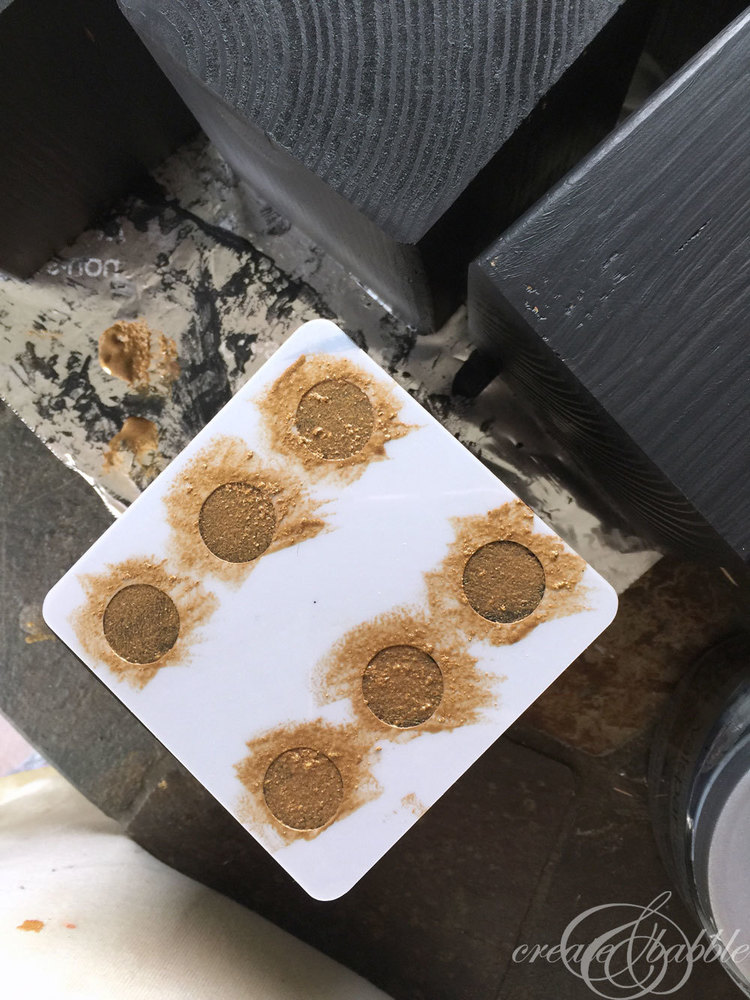 Of course I had to make a set with my favorite team's colors!