Step: 1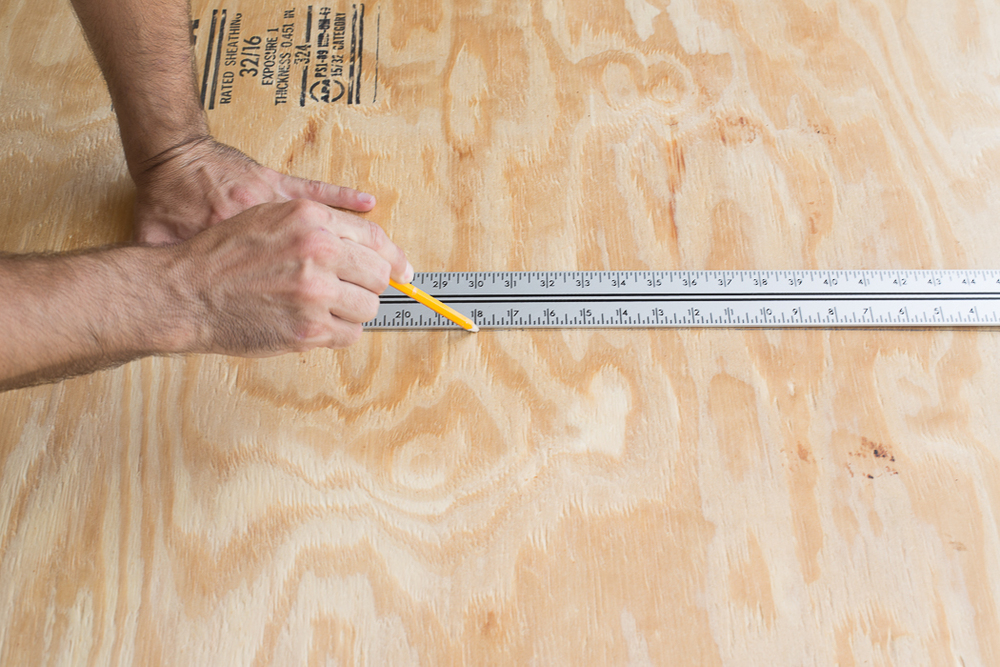 Measure plywood sheet to 4x6. This will be the floor of the hideaway structure.
Step: 2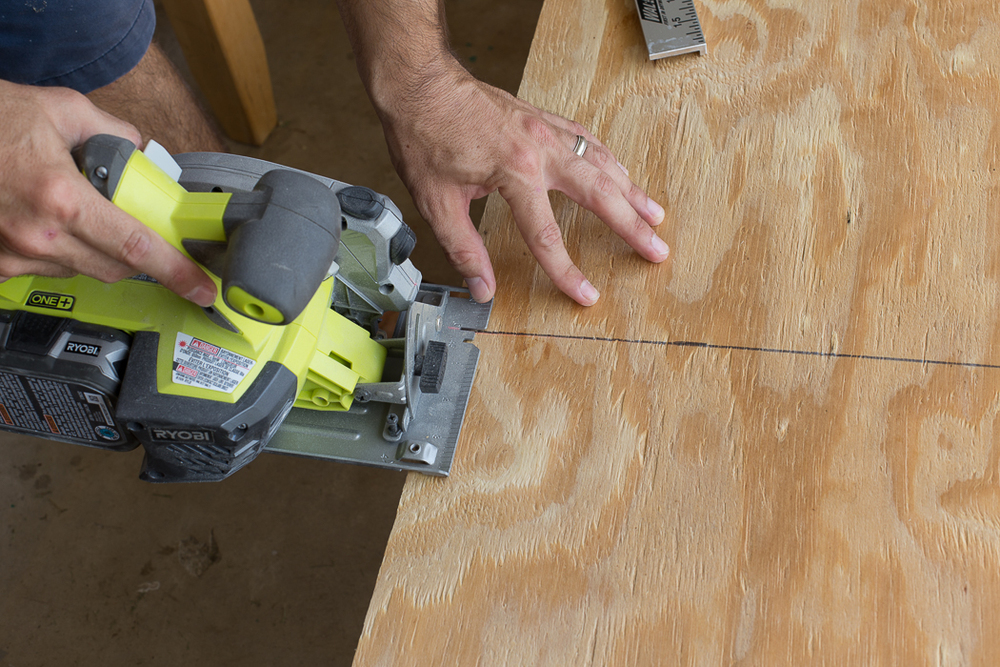 Cut plywood sheet to 4x6 with circular saw.
Step: 3
Cut (4) 4 ft pieces and (2) 6 ft pieces for floor frame
Step: 4
Build out floor frame by attaching 2x4s with screws
Step: 5
Drive 3 inch wood screws into the 2x4s with drill.
Step: 6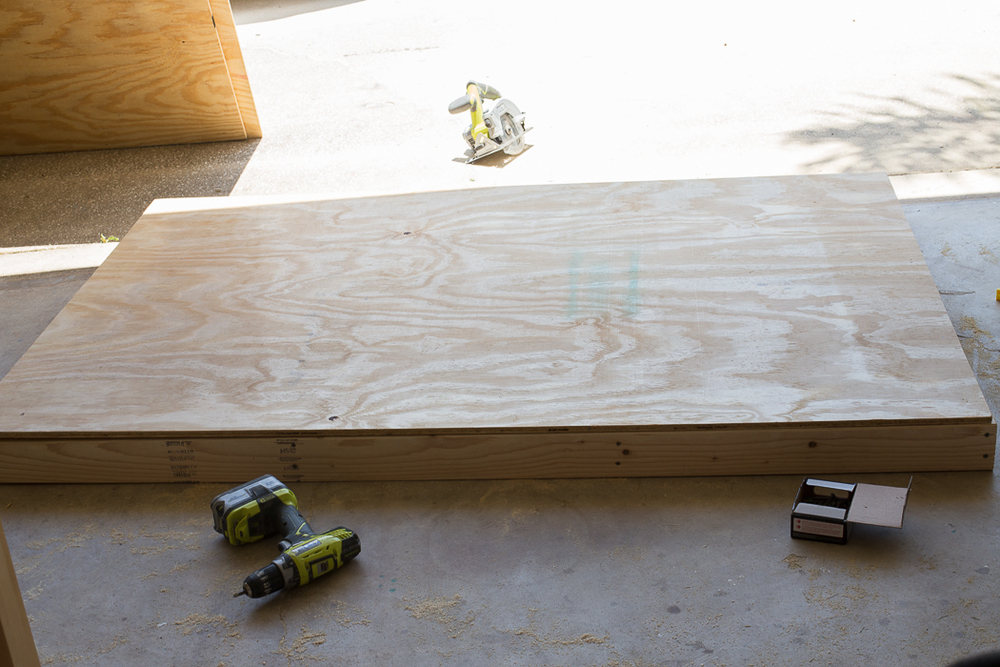 Attach the 4x6 plywood sheet to the frame using the 3 inch wood screws
Step: 7
You'll build the wall of the hideaway in the same way - only it will be 4x4 instead of 4x6. Frame out using (4) 4 ft 2x4 then attach the 4x4 plywood sheet.
Step: 8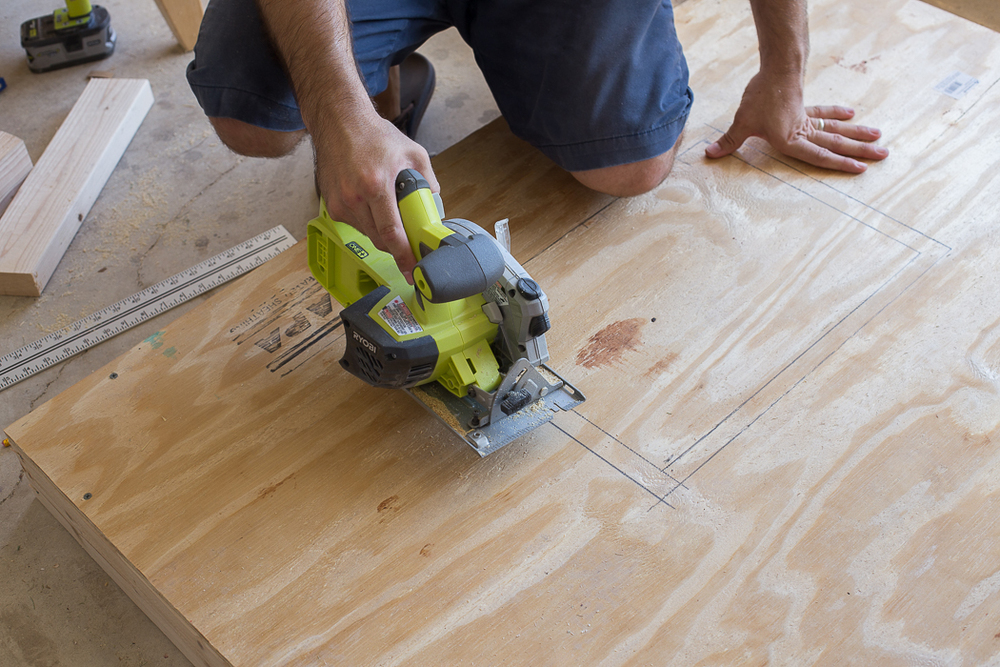 To create a window - cut out a rectangle using a circular saw. This window cut out was approximately 12x18 in.
Step: 9
Frame out the window using 1x2s.
Step: 10
Attach the frame using a brad nailer.
Step: 11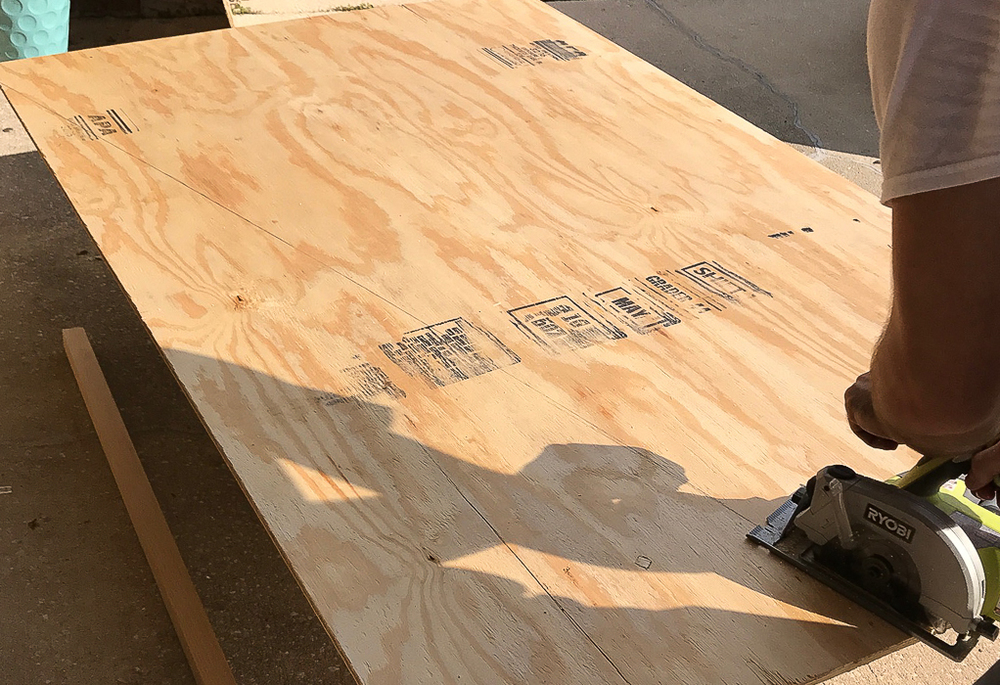 For the back - you'll need to cut a 6 ft plywood board to have an angled edge. To create the angle - measure two feet up on the left side of the 6 ft plywood board. From that point - take a straight edge and draw a line to the top of the right side of the board. Then, cut along that line with a circular saw.
Step: 12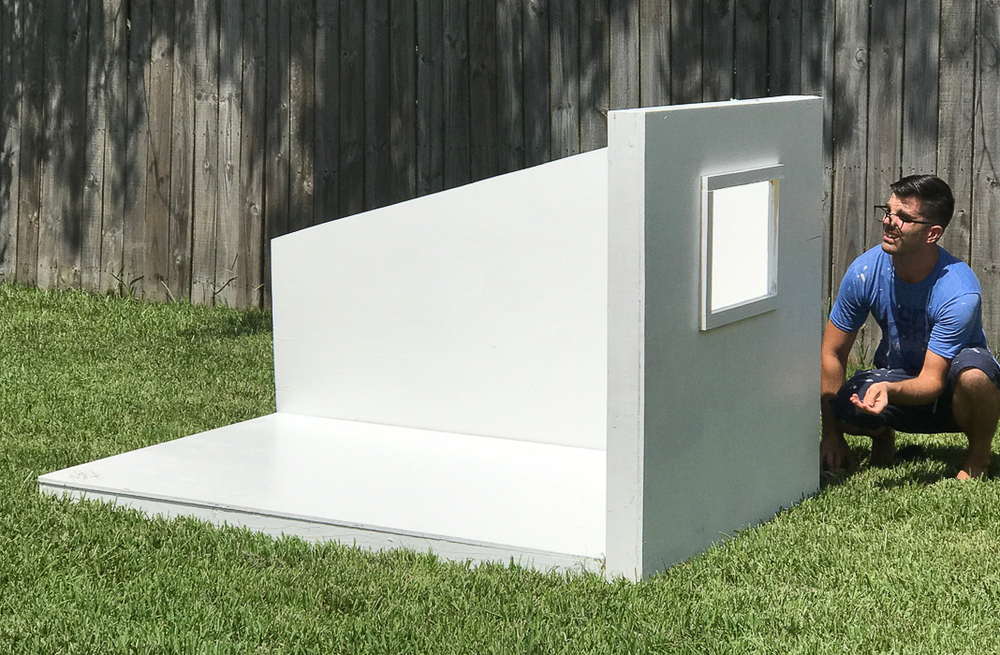 We painted the pieces before assembling. To assemble - attach the three pieces together with 3 inch wood screws. We attached the bottom to the right side from the bottom and attached the back along the bottom and on the right edge.
Step: 13
Place velcro along the top to attach the canopy top. Also add velcro along the back angled edge.
Step: 14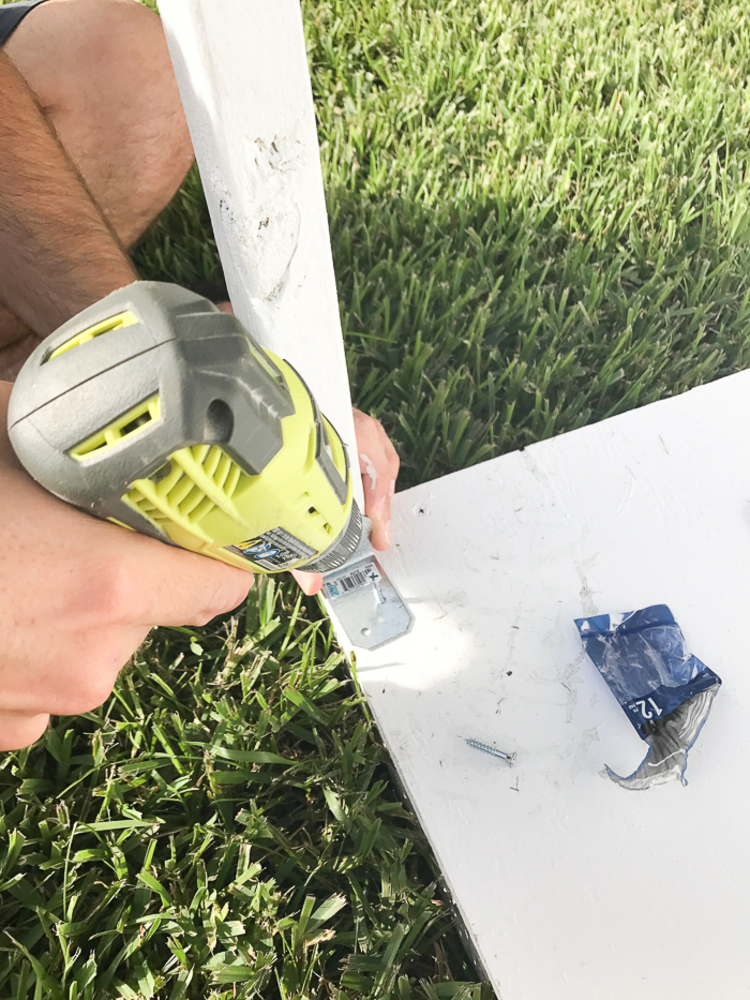 To get the canopy to hang a little nicer - we added a single post using a 2x2 baluster and some angle fasteners. Then, added velcro to the post as well.