Step: 1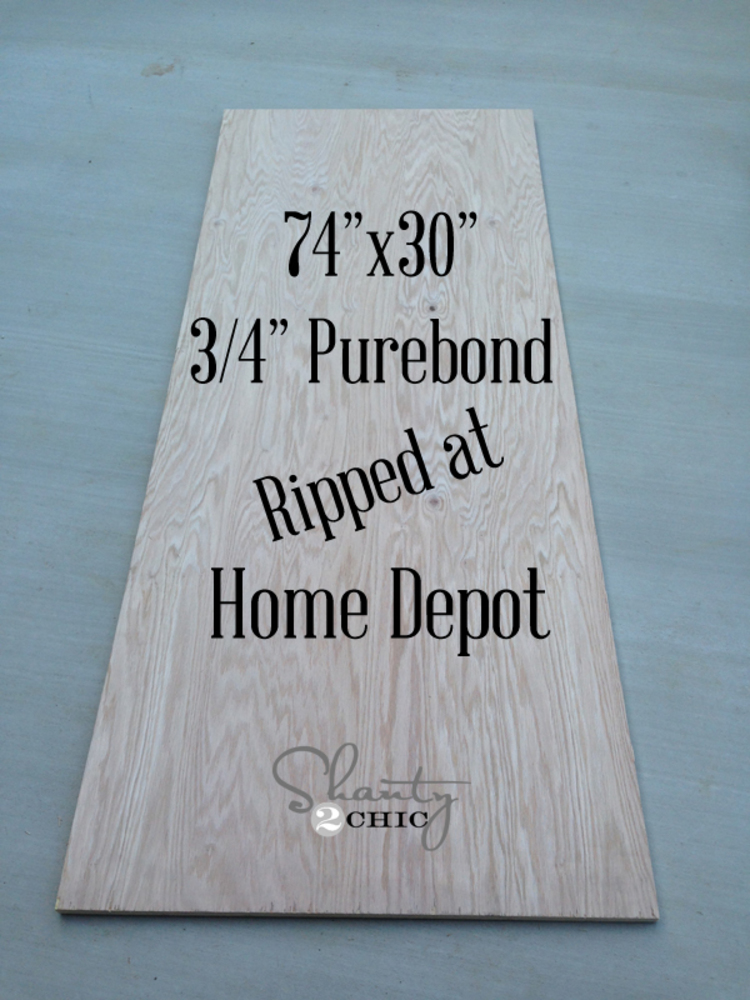 Have a 3/4" sheet of Purebond plywood ripped down, at the hardware store, to a 74"x30" piece.
Step: 2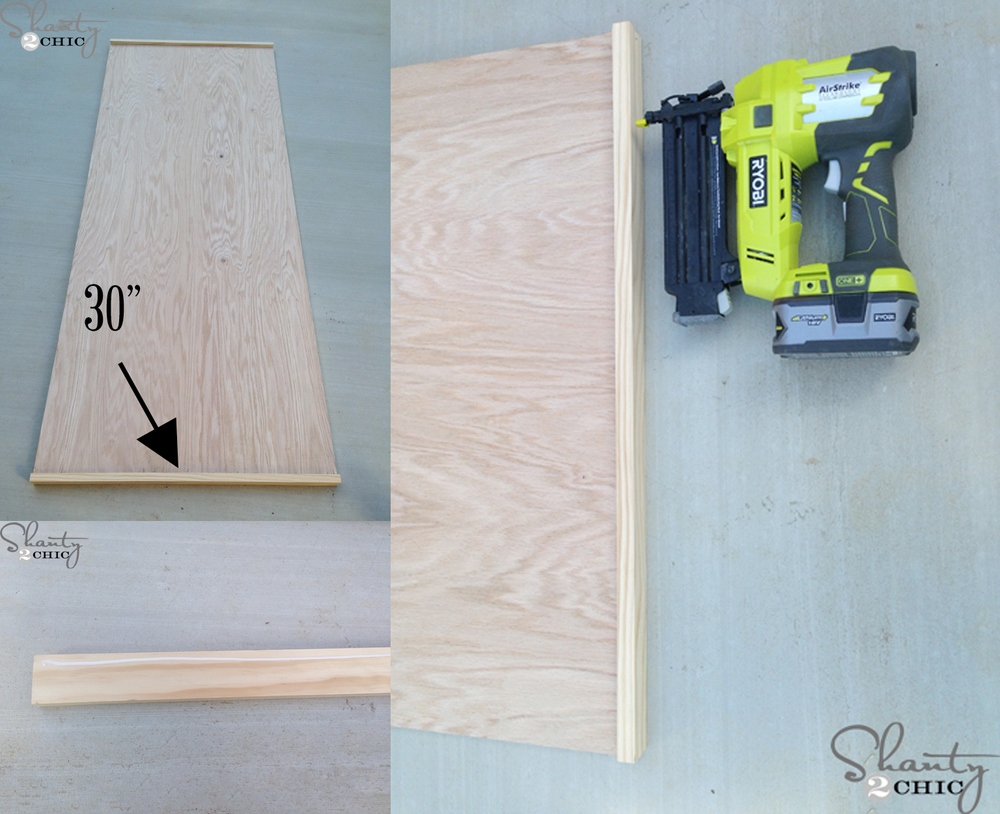 Measure and cut as you go. Cut 2 pieces of 1x2 @ 30". Apply a thin line of glue to each 1x2. I used my Airstrike Nailer to attach a piece at each short end of the plywood. Make the back of the plywood flush with the back of the 1x2 so that there is a 3/4" over hang on the front.
Step: 3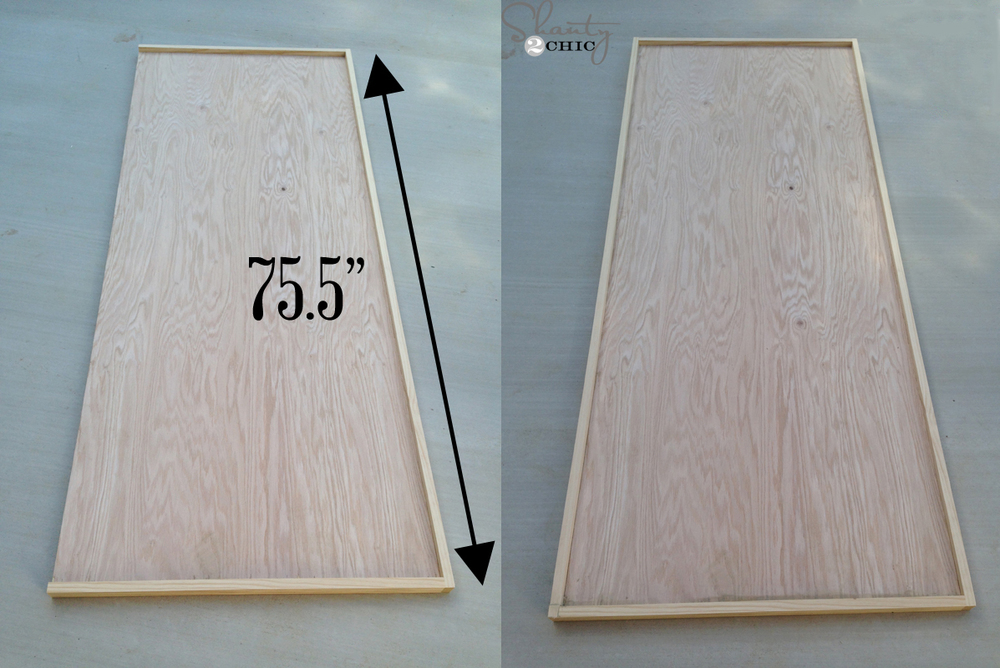 Cut 2 more 1x2 pieces at 75.5" and attach them, on the long ends of the plywood, the same way.
Step: 4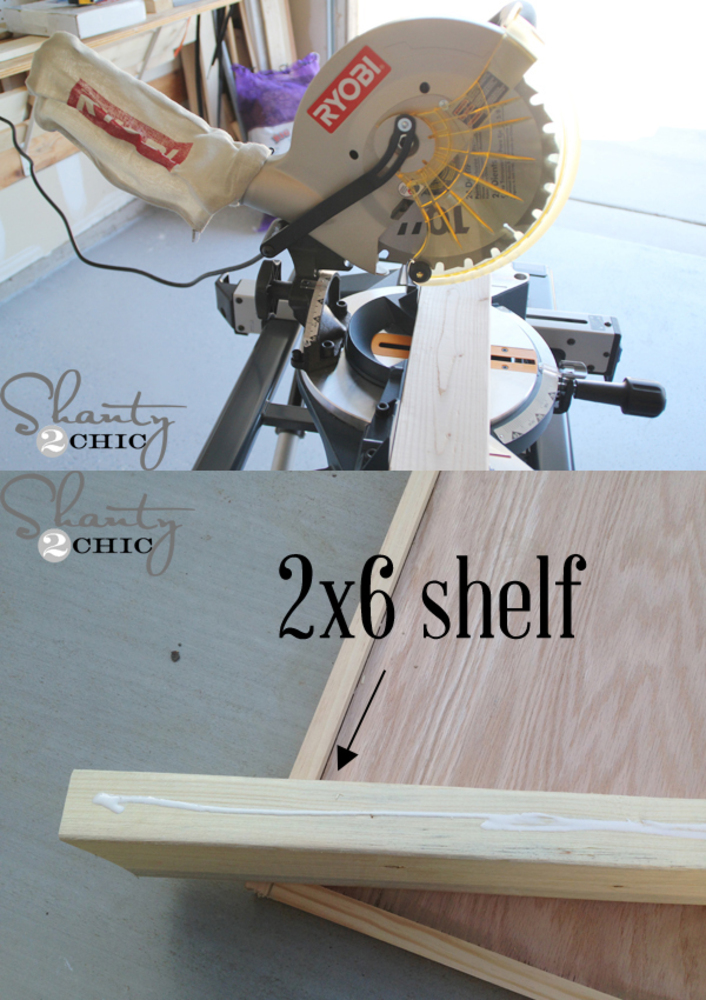 I used my Ryobi 10" saw to make the cuts on this piece! Cut 5 - 2x6 boards at 30" and apply a thin line of glue to each board before attaching.
Step: 5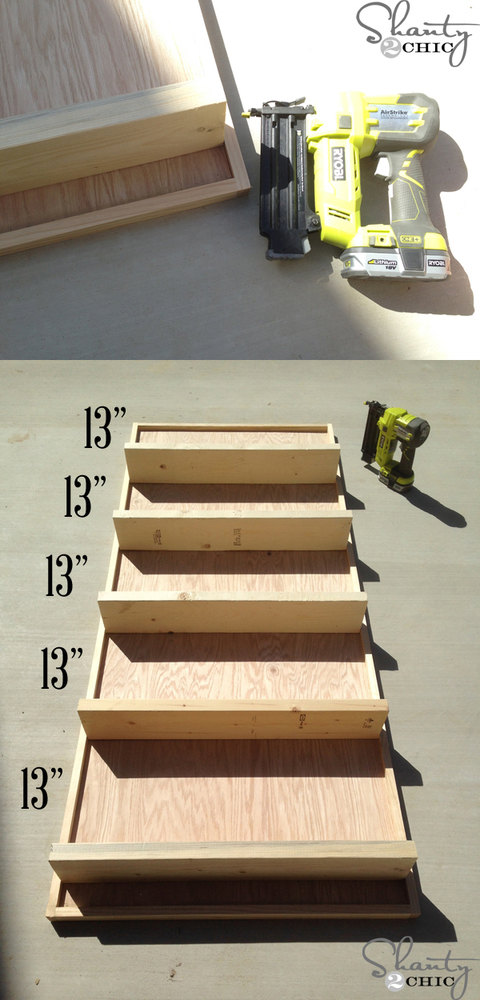 To set them temporarily, I used my Airstrike Nailer to put a few nails through the 1x2 trim into each end of the shelves. I placed my shelves 13" from each other, based on the plates and platters that I wanted to display.
Step: 6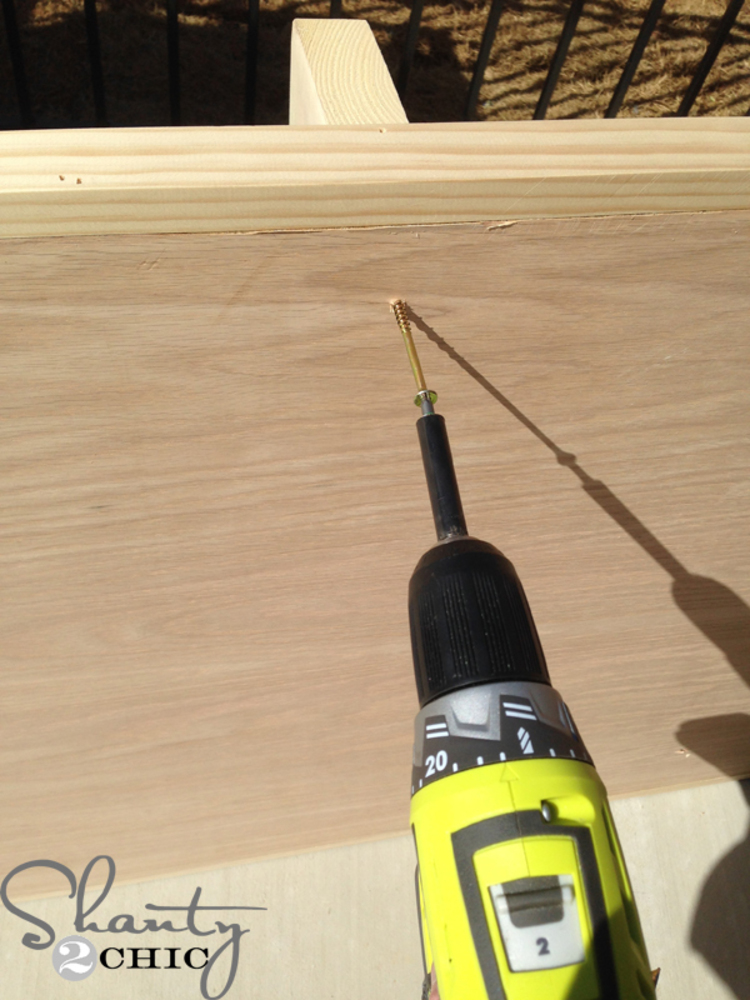 Flip the piece over, on it's side, and drive 3 - 3" wood screws into each shelf, through the back of the piece.
Step: 7
I screwed one elbow into each floor flange and then attached the pipe in between. I made on of these for each shelf. To attach the pipes, I used #12 x 5/8" screws and used my Ryobi 18-Volt drill to secure them.