Step: 1
Cut 2x2s Cut the 2x2s using the miter saw. Cut the following lengths and quanitities: Length x Quantity 48" x 1 44" x 4 40" x 4 36" x 4 32" x 8 28" x 4 24" x 12 20" x 4 16" x 16 12" x 4 8" x 20 4" x 4
Step: 2
Sand 2x2s Use the orbital sander to sand the sides of the 2x2s with 150 grit sanding pads.
Step: 3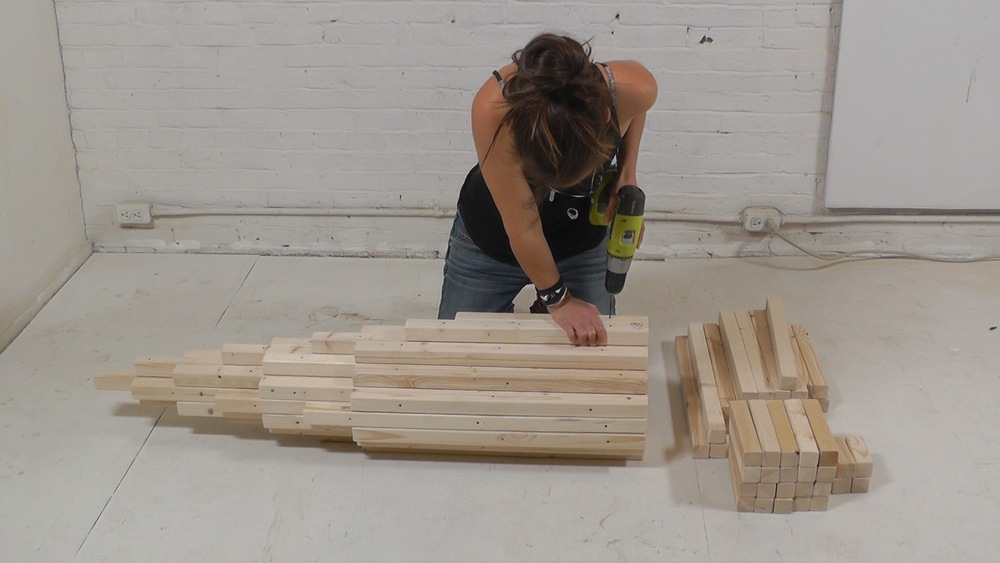 Assemble Use either the drill or nailer to connect the pieces together. If using the drill and screws, pilot holes are recommended. Keep the fasteners at least 6 inches from the top of the pieces so that they will be hidden. Start with the 48" center piece and work your way out towards the smaller pieces. Use 2x4s or other materials to support project when tilting up.
Step: 4
Paint or Stain (if desired) I like the natural raw wood, but this project would look great painted as well.