Step: 1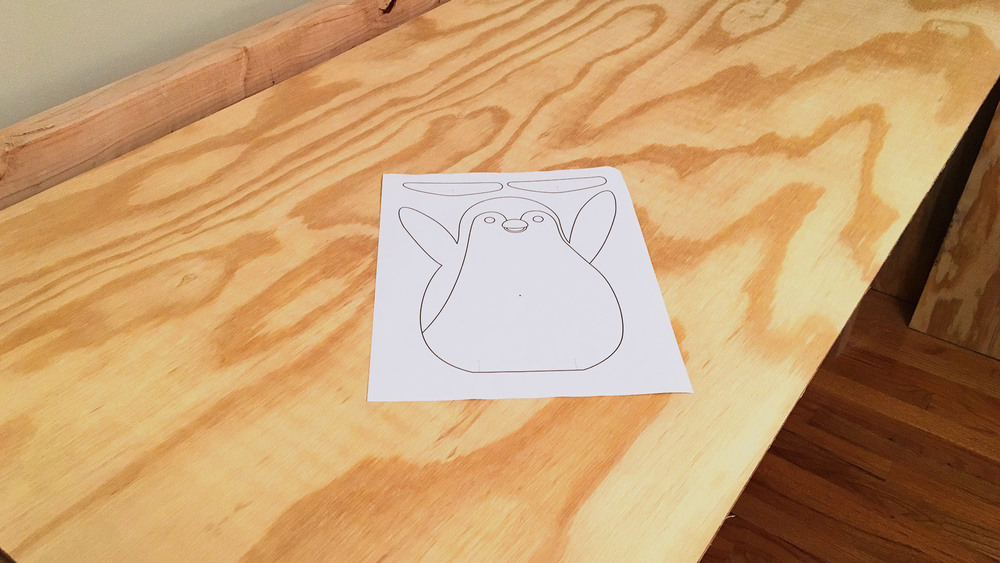 DOWNLOAD AND PRINT PATTERN a. Download patterns from the PDF above b. Print your selected pattern(s) on standard 8.5" x 11" paper.
Step: 2
CUT PLYWOOD AND PAPER PATTERN a. Use a circular saw to cross cut the full sheet of plywood down to 8.5" x 11". b. Cut out the paper pattern(s) using a pair of scissors c. Place the cutout on the 8.5" x 11" piece of plywood and use a pencil or marker to trace the inside and outside shape of your pattern
Step: 3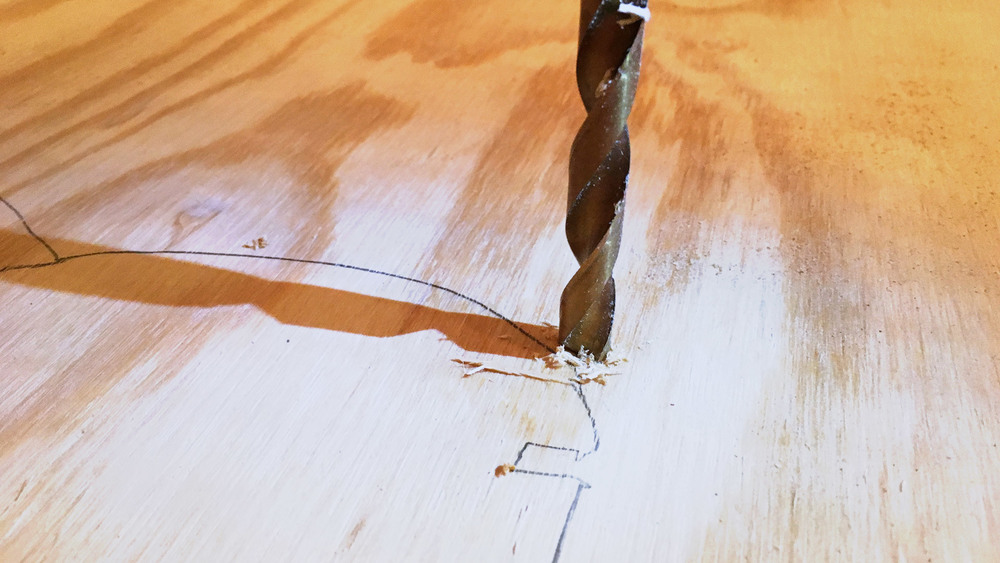 DRILL PILOT HOLES Using a drill, drill a pilot hole into the outer part of each shape. (Be sure the drill bit is a larger diameter than your jig saw blade)
Step: 4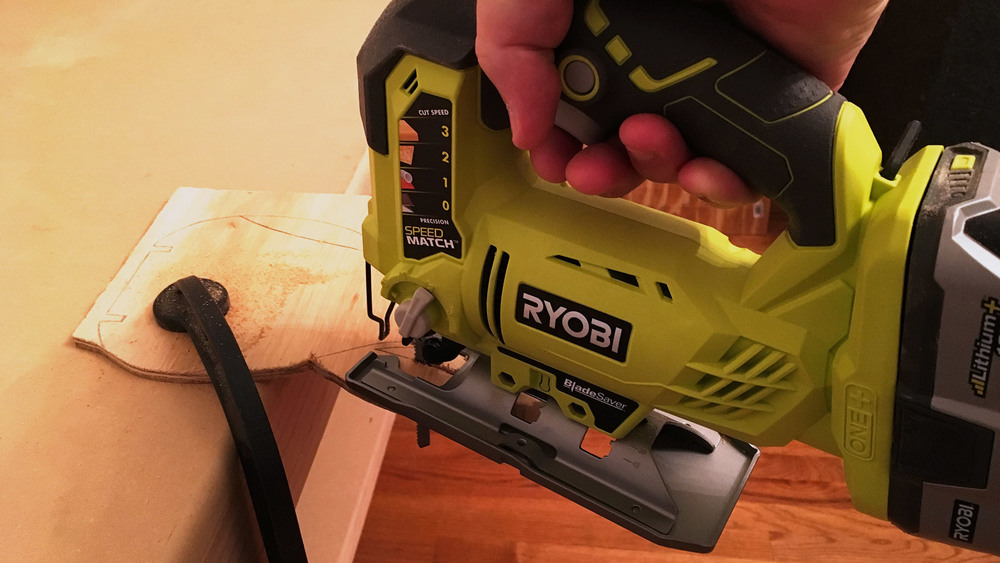 CUT THE SHAPES Using a jig saw, cut out the shapes you traced. (Start in the pilot holes)
Step: 5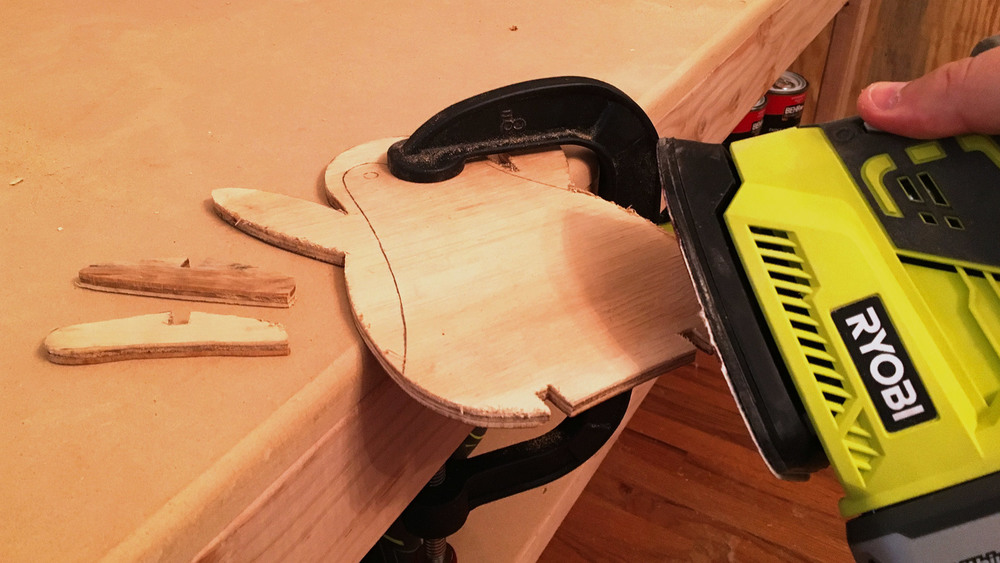 SAND AND CLEAN SHAPES a. Using a sander, sand the edges and flat surfaces of the shapes. (Make sure all rough or splintered areas are smoothed out) b. Using a workshop blower, clean o the shapes and workspace
Step: 6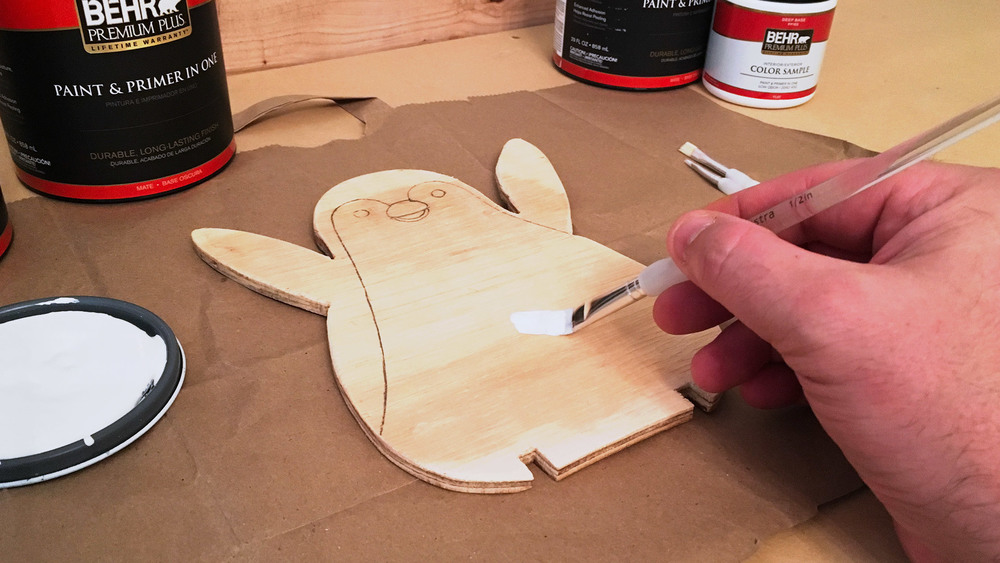 PAINT Paint the mantle art. (Wait until the paint dries before completing the next step)
Step: 7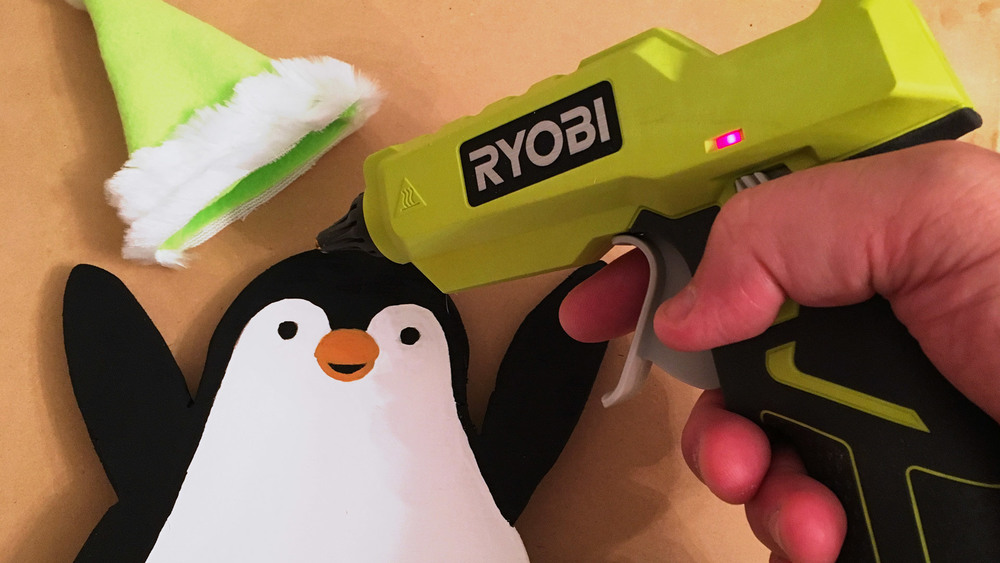 ATTACH HAT AND SCARF Using a hot glue gun or stapler, attached the hat and scarf. (Be sure to staple in areas where the folds in the material will cover the staples)
Step: 8
ASSEMBLE MANTLE ART For the final step, slide the feet into the notches on the body so the mantle art can stand on its own. Now the project is complete!