Step: 1
Start by measuring the inside of the cabinet where you want to install the hamper. Those dimensions will determine the size of the box you need to build. Take measurements of the depth, height and the width of the front opening of the cabinet. My box was made 2½" shorter than the total height of the cabinet, ½" shorter than its total width, and 1" shorter than its total depth. I went with under mount hardware for a clean look.
Step: 2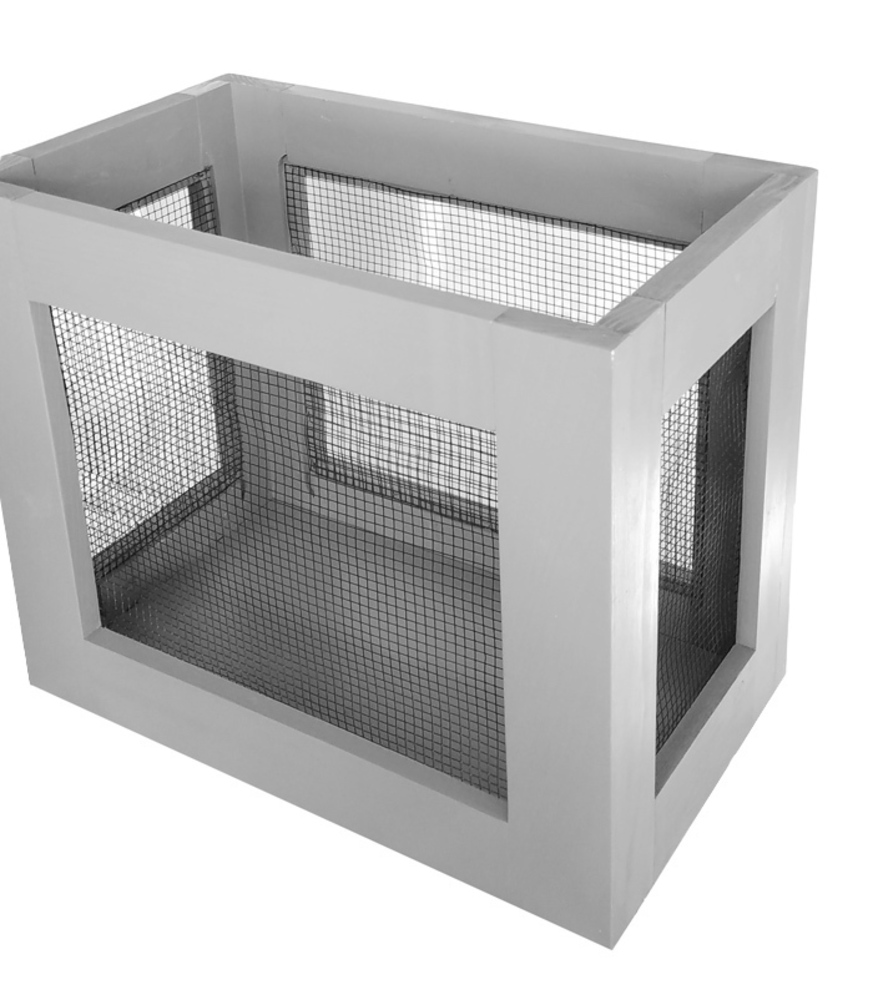 You can simply build a wooden box, but I wanted this box with some ventilation for obvious reasons.
Step: 3
Cut your material Use the miter saw to cut the 1 x 2 and 1 x 3 material to size. There will be a total of 16 pieces. Cut the box bottom piece out of ¾" Plywood.
Step: 4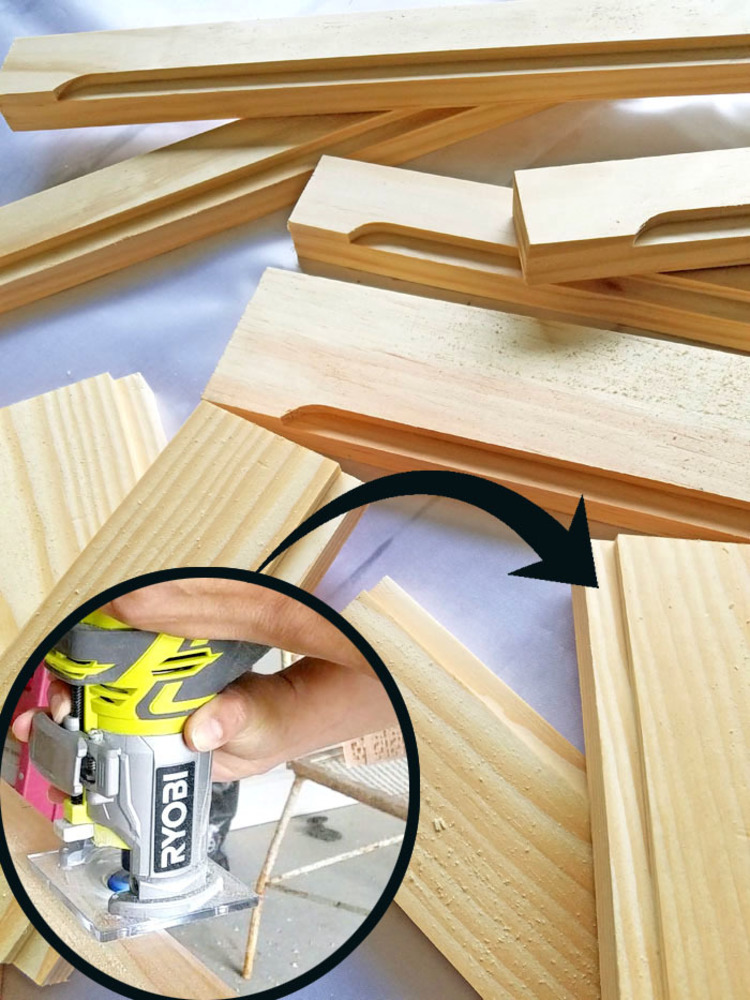 Make rabbet cuts -Mark one side of all the vertical pieces 1½" from each end and using router with a rabbeting bit rabbet inside those marks. -Make a rabbet cut on one side of all the other horizontal pieces.
Step: 5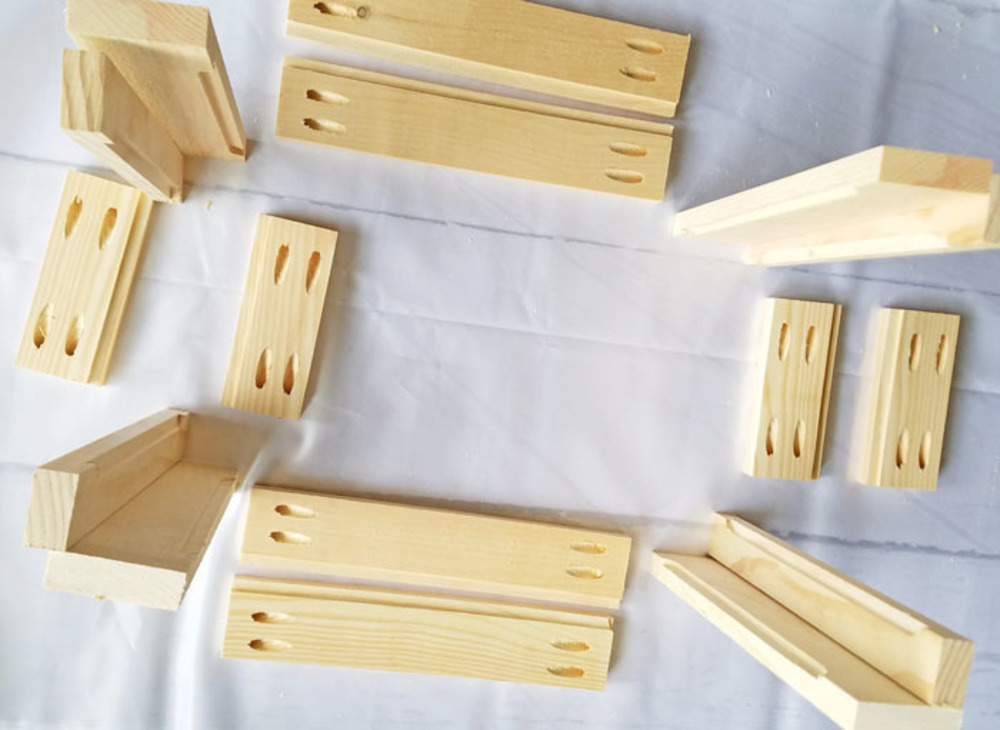 Drill Pocket holes Using the Kreg jig drill 3/4" pocket holes on both sides of all horizontal pieces and the lower part of the bottom plywood piece.
Step: 6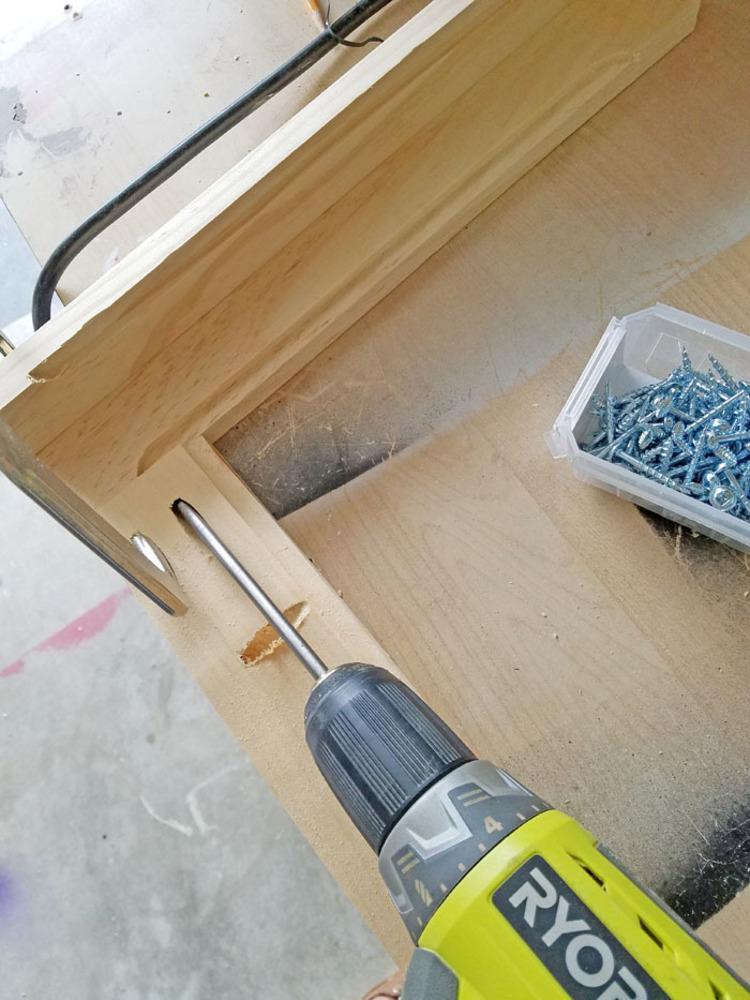 Vertical corners Use wood glue and 1¼" brad nails to put together the vertical corner pieces. Assemble the entire box Use 1.25" pocket hole screws to put together the entire box. Sand Sand your project with a medium to fine grid sand paper. At this point you can also apply the desire finish.
Step: 7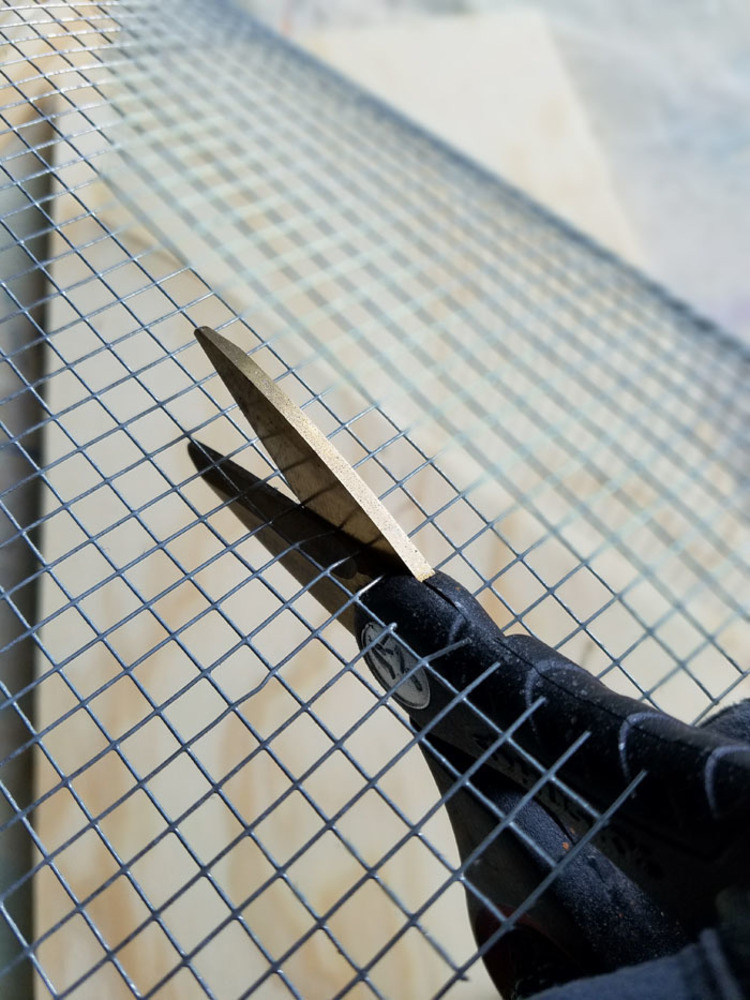 Hardware cloth Use gloves and a snip to cut the hardware cloth to size. Staple it onto the rabbeted sides of the box.
Step: 8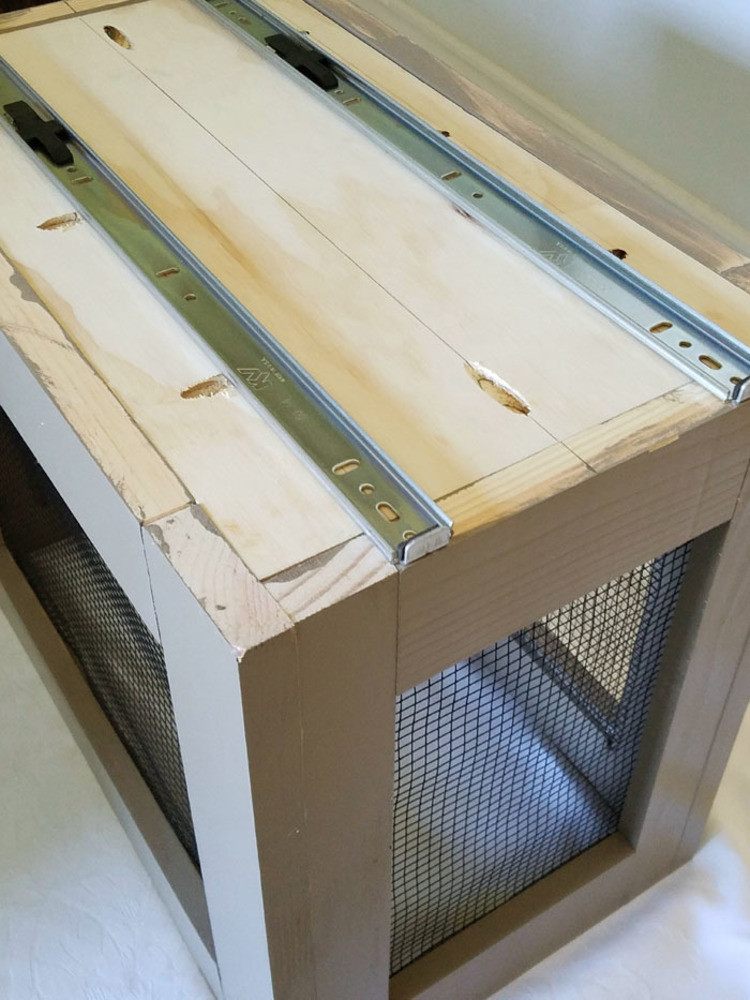 Attach drawer slides to the under side of the box. Follow the instructions included with the drawer slides.
Step: 9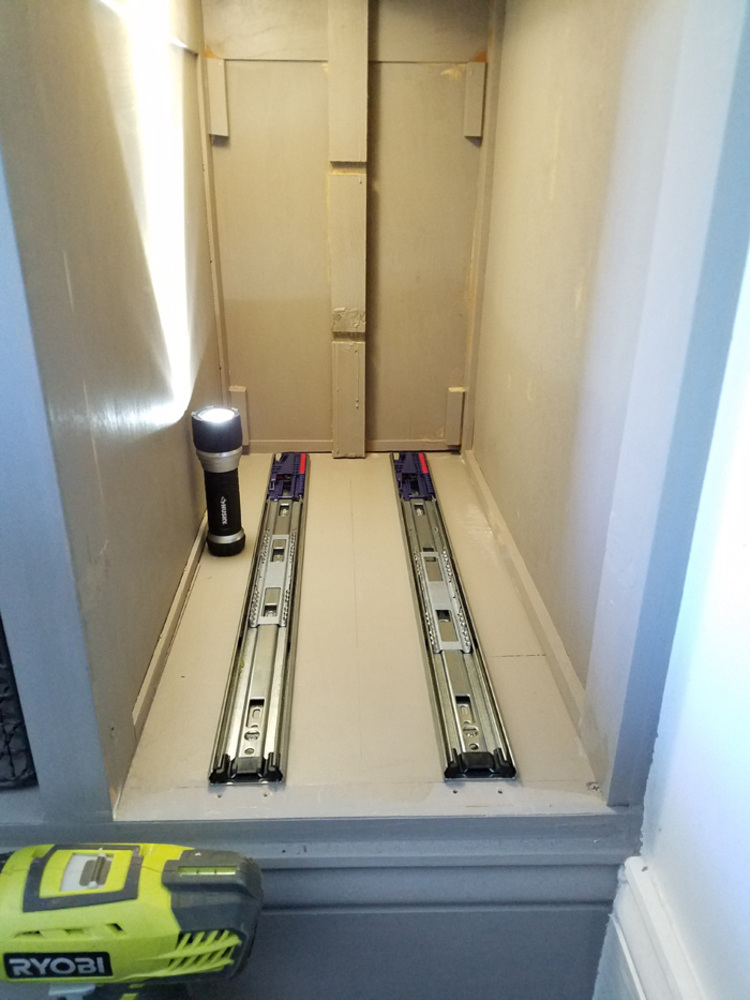 Install slide members inside cabinet. Follow the instructions included with the drawer slides. Remember to leave the extra space for the door.
Step: 10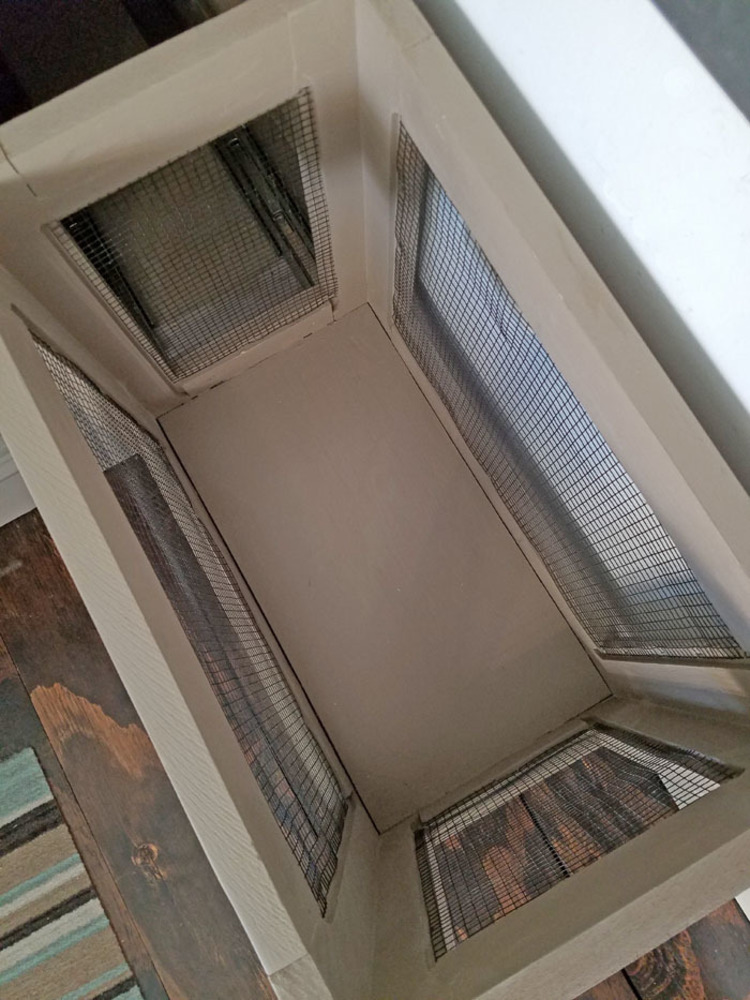 Slide hamper box on to the cabinet slides.
Step: 11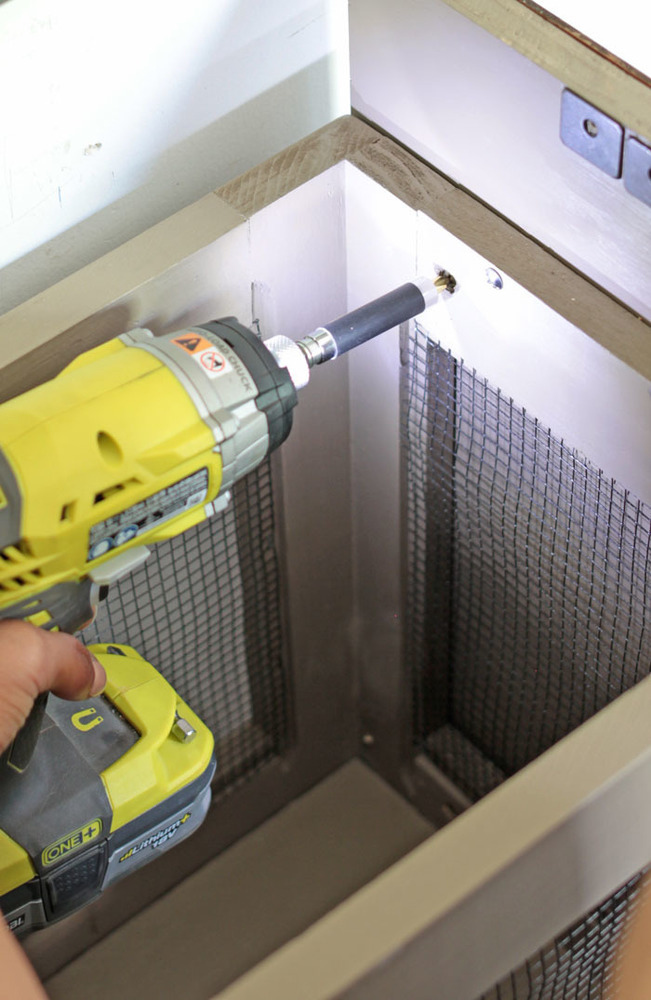 Attach cabinet door Clamp cabinet door to hamper box and using 1¼" screws secure them together from the inside of hamper.
Step: 12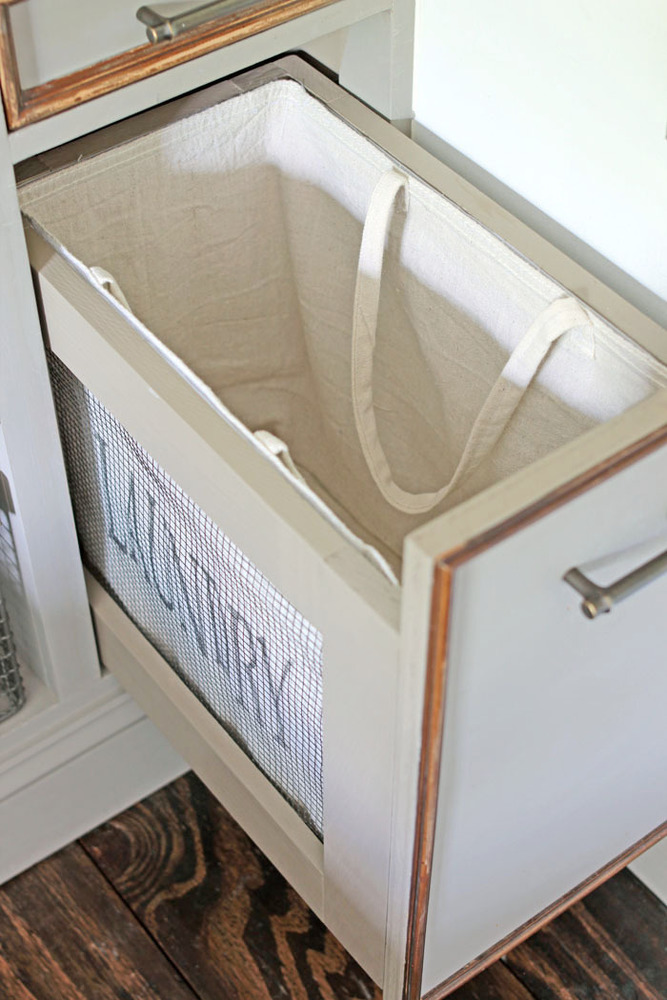 As a final detail, I added a laundry bag made of drop cloth material. Complete tutorial on my blog right here: http://www.remodelandolacasa.com/2017/07/Ldrbg.html