Step: 1
This desk uses hardwood plywood.  I chose to use birch for this.  You buy it at Home Depot in 4×8 sheets, and I had the guy there rip it down for me so I could get it in the car.  I make the cross cuts on my table saw at home.  I made the boxes for both sides first.  These are 3/4″ pocket holes I made using the Kreg Jig.  I started by attaching the bottom of the box to the inside of both side pieces using wood glue and 1.25″ pocket hole screws.
Step: 2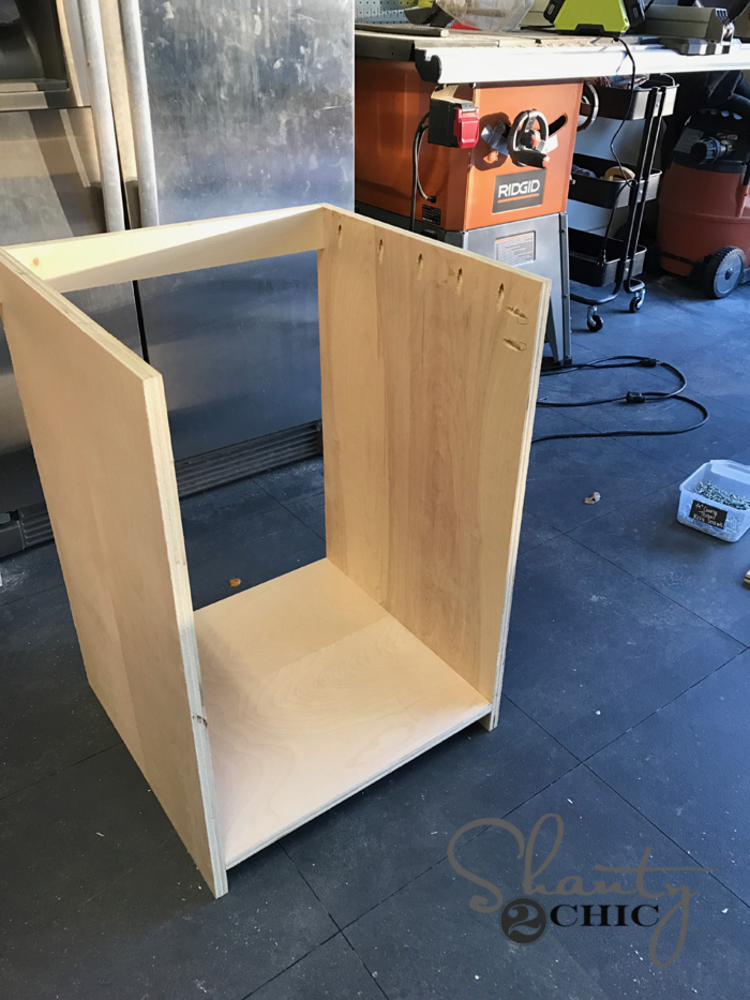 Next, I added the supports that run on the top and back of the desk.  These are attached using 1.25″ pocket hole screws through the support boards and into the sides.  The pocket holes that run the length of the board need to face up.  These will be used to attach the top of the desk later.
Step: 3
Next, I attached those together using the center support board on the back.   I made sure the pocket holes were all facing the back.
Step: 4
I added the  face frame next.  This will run along the front of the desk that will hold the barn door hardware. I attached it by using 1.25″ pocket hole screws through the desk and into the top board.
Step: 5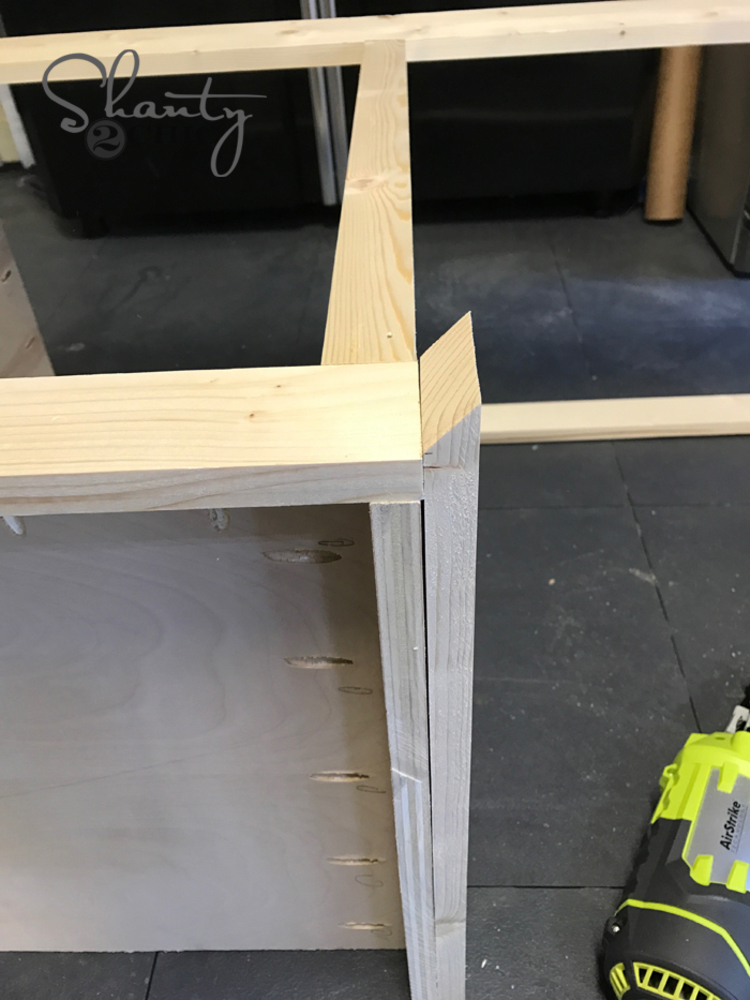 I trimmed out the bases next.  You can miter the corners, or keep them straight.  I attached all pieces using wood glue, my 18g brad nailer and 1.25″ brad nails.
Step: 6
The door frames are next!  I built the rectangles for these using 1.25″ pocket hole screws. I decided to make the inside of the doors using faux tin.  I found it on amazon and you can see it HERE! At this point, I painted the tin with Rust-Oleum Chalked paint in Linen White. After it dried I used my corner cat sander to distress it just a bit. I attached the faux tin panels to 1/4″ wood panels with construction adhesive and then stapled those to the door frame!
Step: 7
I stained the entire desk with Varathane Briarsmoke stain.   After that dried I started assembling the barn door hardware.  You can see our video of how to do this HERE. The only difference is that I used garage door pulleys instead.
Step: 8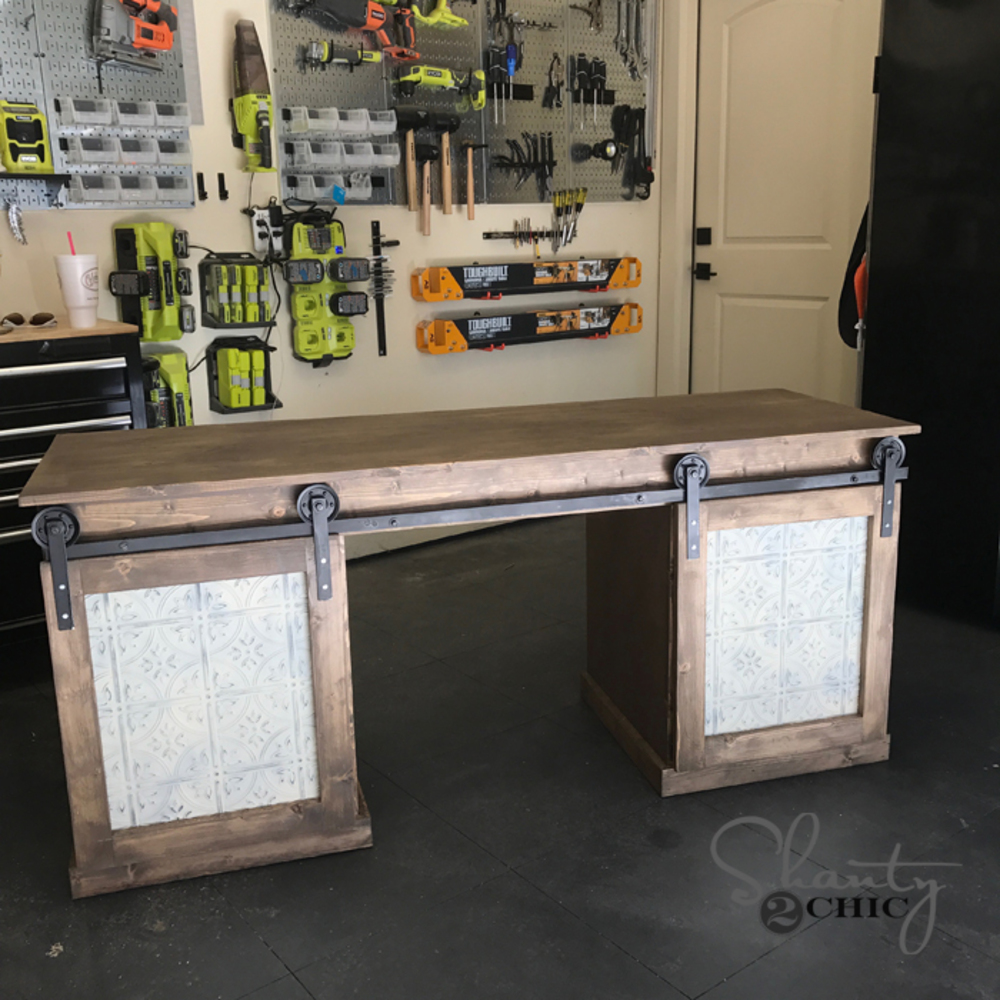 Here is the desk all finished up!  I LOVE how it turned out!