Step: 1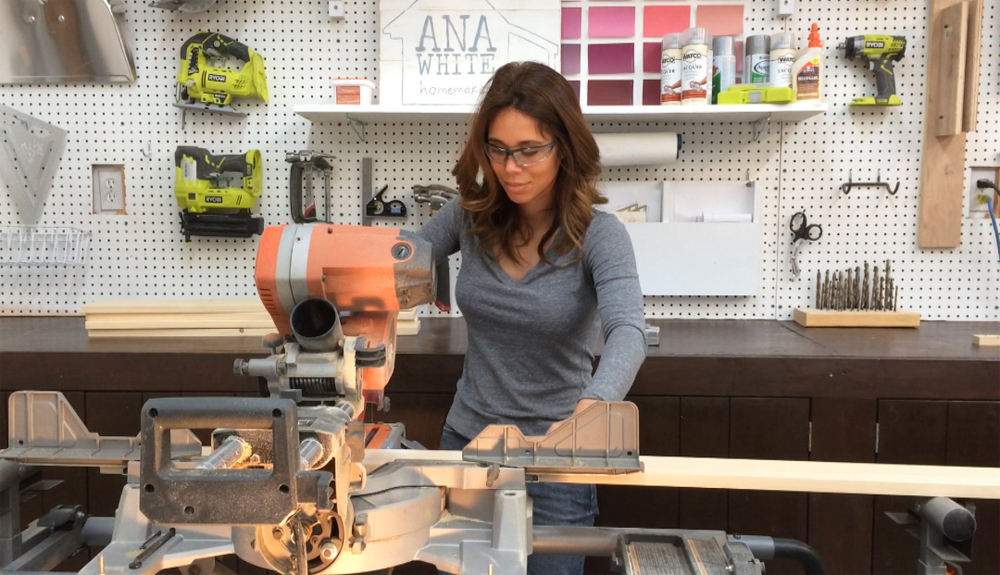 Cut Boards. Cut the boards according to the cut list. A circular saw can be used instead of a compound miter saw.
Step: 2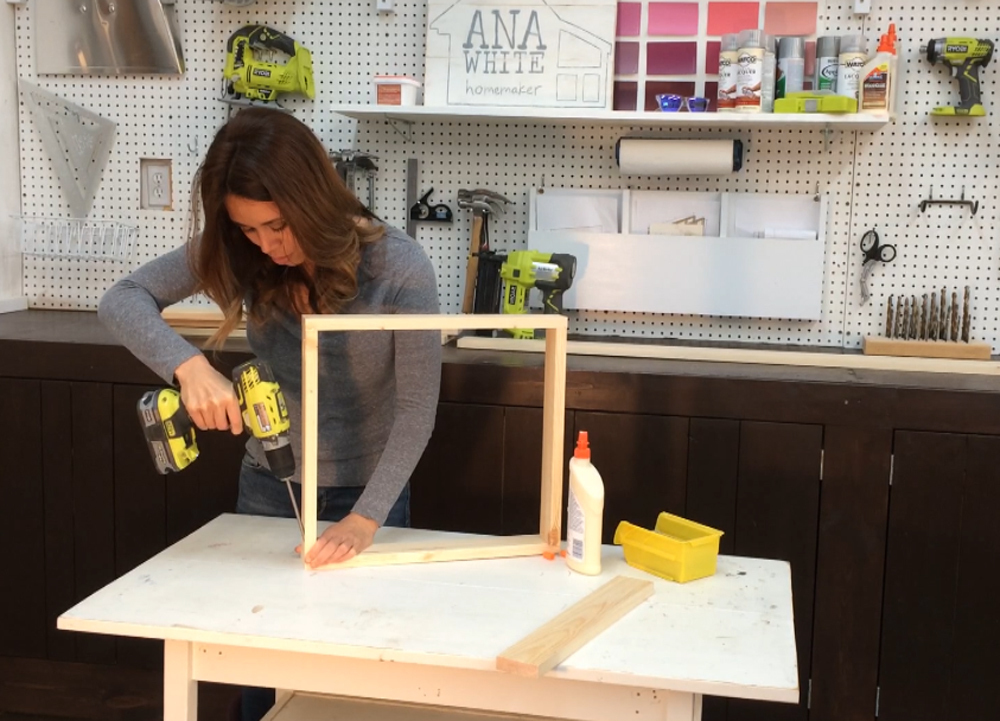 Build Tray Frames. Build two of the smaller tray frames. I used pocket holes placed on the outside – they will be covered up by the sides in later steps.
Step: 3
Add Dividers to Trays. Add the dividers to the trays with nails and glue. I used 1-1/4" nails. I also used a scrap piece of 2x4 as a spacer block.
Step: 4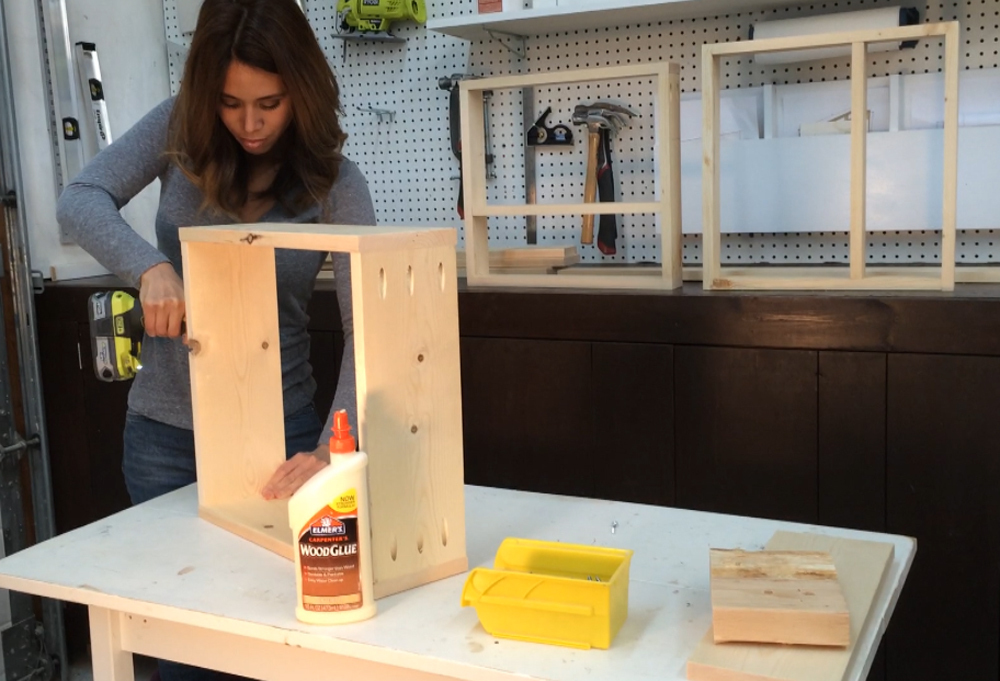 Large Bottom Tray. Construct the larger bottom tray as the top two trays were completed. Attach the divider with nails and glue.
Step: 5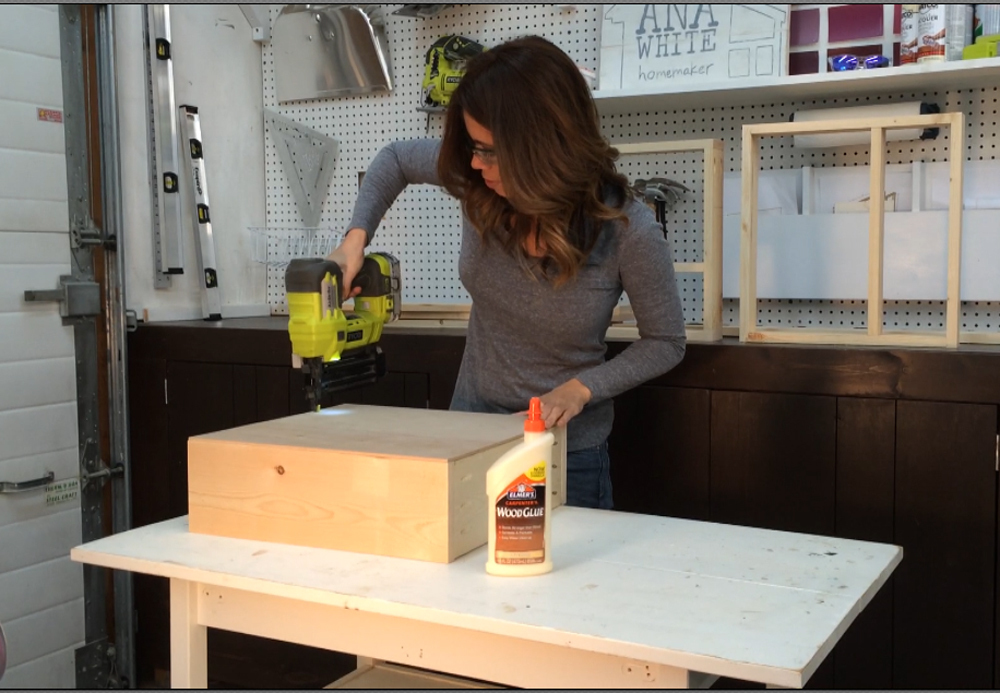 Bottoms. Use glue and ¾" nails to attach the bottom to the trays. The bottom tray gets a full bottom. The top smaller trays only have bottoms on the larger portion.
Step: 6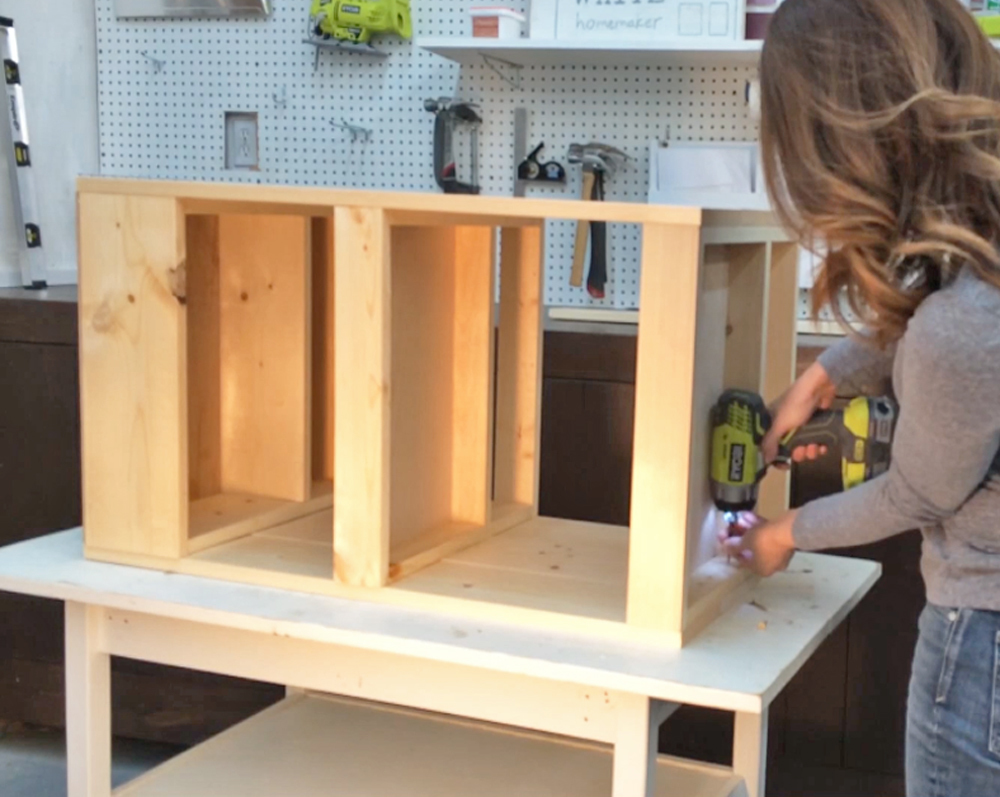 Sides. Attach the three trays to the sides with 1-1/4" screws and glue. I attached the top and bottom trays first, and then added the middle tray last.
Step: 7
Accessories. For added functionality, I also added hooks to the sides for hanging bags. And I used 1x2s to add a ribbon bar. **Exclusive Feature**: Click here to download Ana White's blueprints for this How-To!