Step: 1
The blank needs to be a minimum of -11⁄2" (here it's -3⁄4") thick by 8" wide by 24" long. A special extra-long drill bit is required to bore the mounting holes.
Step: 2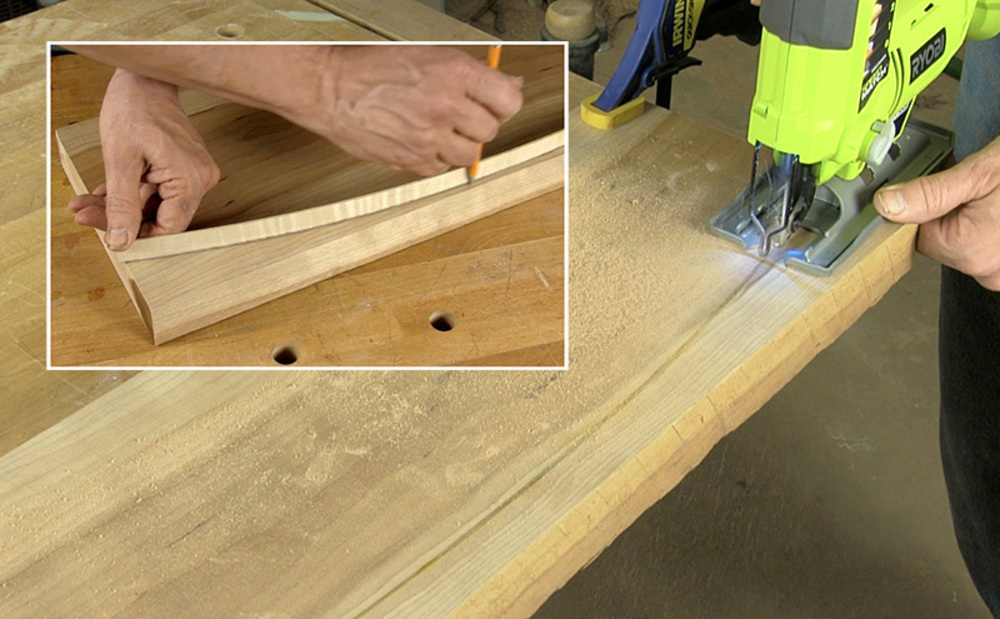 Draw a gentle curve on the front of the shelf. Use a handheld jigsaw or band saw for the cut. Sand the curve smooth.
Step: 3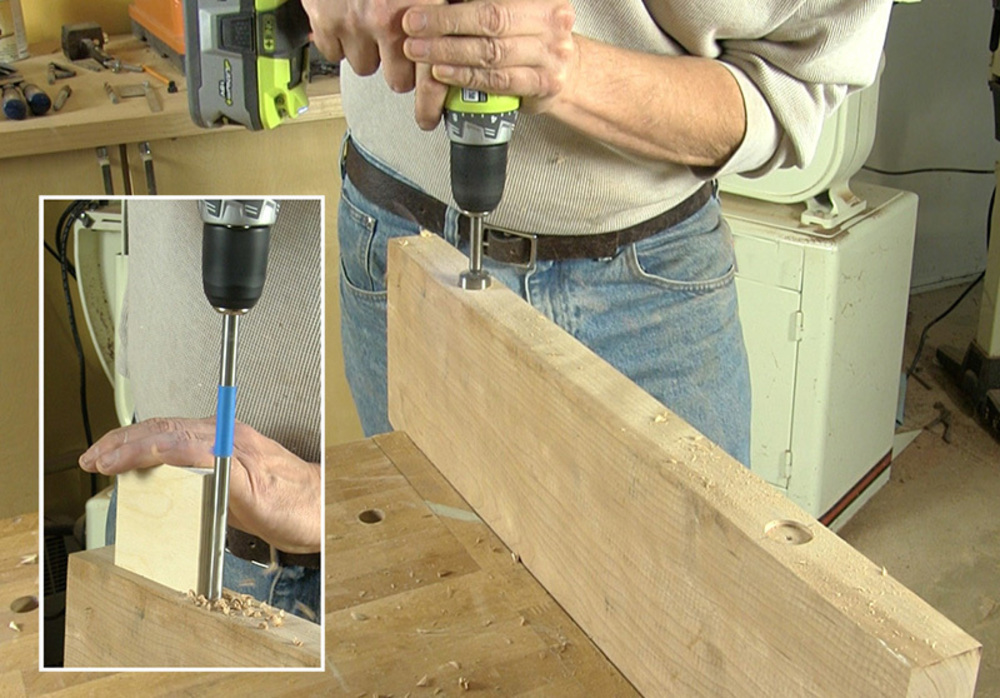 Determine the stud locations in your wall where you intend to install the shelf. Use a stud finder to locate the studs. Mark the stud locations on the wall. Make marks on the back edge of the shelf to match the distance between the studs. Drill a 1-in.-dia. x 1/8-in.-deep hole on each mark with a Forstner bit. Then use the extra-long 7/16-in.-dia. bit to drill a hole in the center of the first holes (inset photo). The 7/16-in. hole should be slightly deeper than the length of the support rod.
Step: 4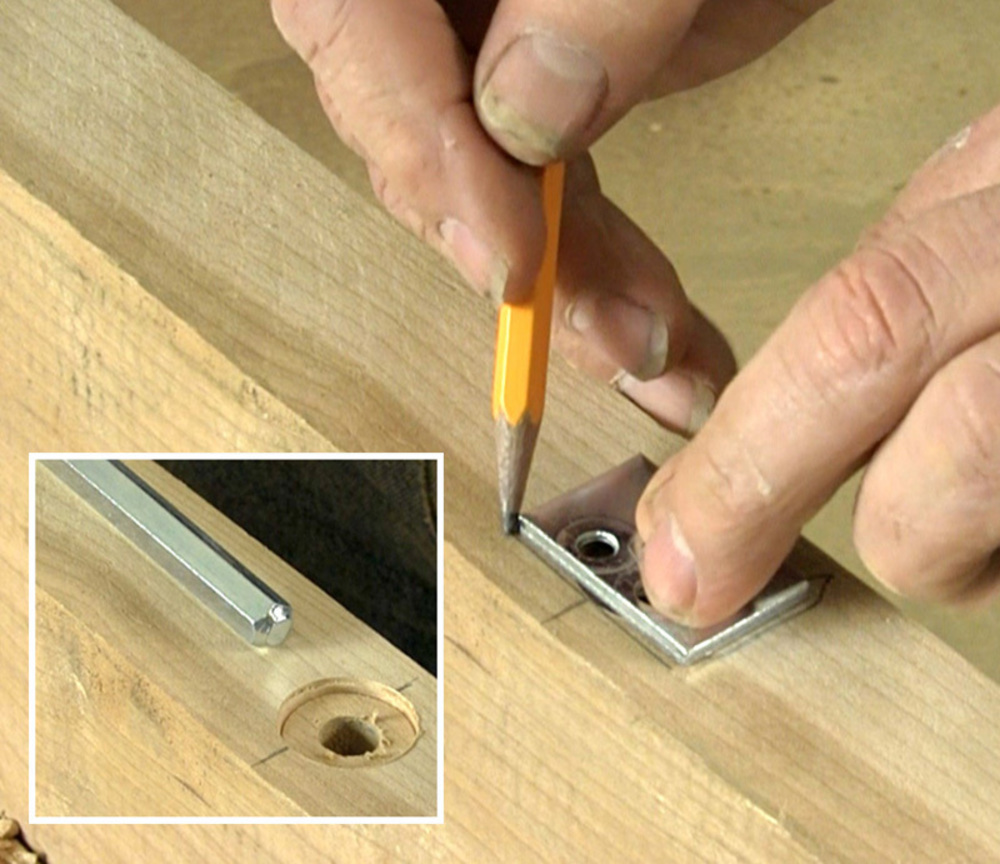 Using the Forstner bit hole as a starting point, trace the outline of the mortises for the mounting plate as shown above.
Step: 5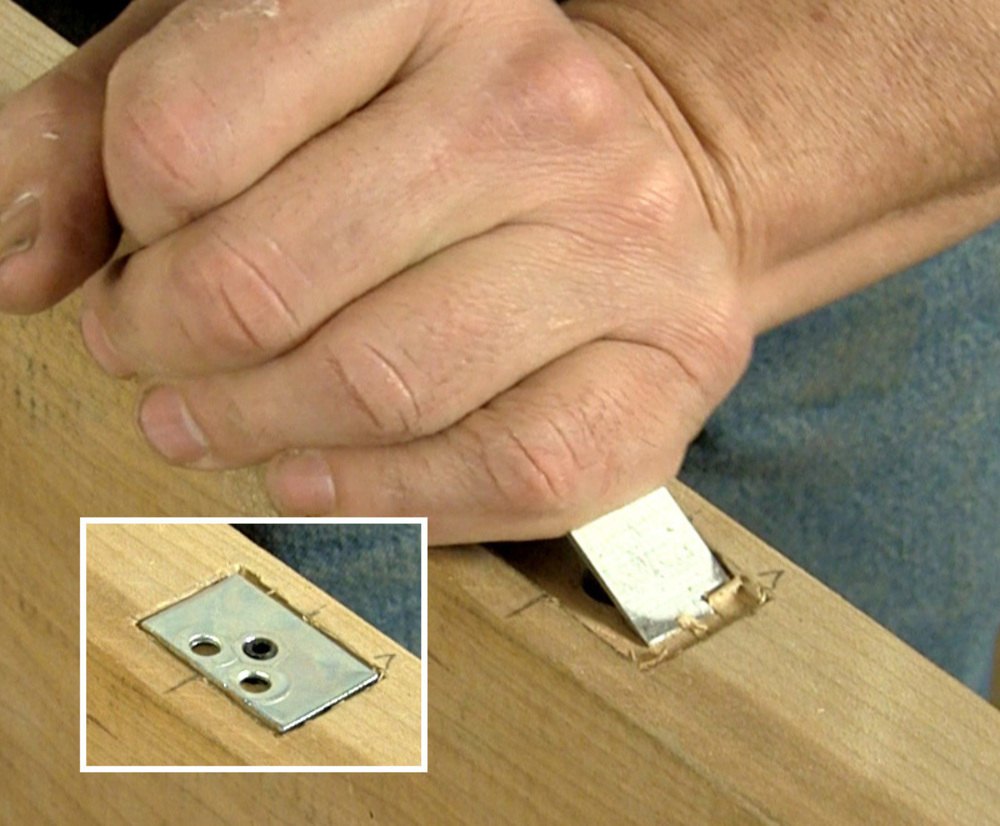 Use a sharp chisel to chop out the plate mortise. A 1" wide chisel will work well for this task. Install the mounting plate (inset photo).
Step: 6
Chamfer the three outside edges of the shelf, leaving the edge that will be next to the wall. Sand the shelf smooth. Apply the finish of your choice.