Step: 1
I built this vent hood in 3 separate parts. You can use any 3/4 hardwood plywood for this part. All of this will be wrapped in trim later, so you can even use scraps if you have them! Build the top box first. Attach the sides of the box to the top and bottom cleats using 1.25" Spax or wood screws and wood glue.
Step: 2
Now build the middle frame. The easiest way to cut the front plywood piece is to draw it out by these measurements, and use a jigsaw to make the cuts. Attach the side pieces to both cleat pieces using wood glue and 1.25" Spax or wood screws. Then, attach the large front pieces also using wood glue and screws.
Step: 3
To build the bottom frame, start by building two sides. You want to make sure you know the exact opening of the vent assembly you plan to use. You can also install just a light assembly if you don't want the vent. This opening you are building needs to match those measurements exactly. The vent assembly I used for my hood can be found here. http://go.shopyourlikes.com/pi/9236e5c4df72e8be254d7bb8db3acc05ebc14b1a?afId=625146&afCreativeId=2996 The frame assembly that goes around it can be found here. http://go.shopyourlikes.com/pi/22d738ced4ed2fecd8d9021ca89fbef6f30b494e?afId=625146&afCreativeId=2996
Step: 4
Now attach the back cleat board to the two sides using wood glue and 1.25" Spax or wood screws. This is the board you will attach to the wall when hanging it up.
Step: 5
Attach the front face board to the side pieces using wood glue and screws. At this point, the opening you see should be the measurement of the exact opening you need for your assembly.
Step: 6
Now attach the inside support boards. Use wood glue and nails to attach these boards through both the front and back boards as well as the flat bottom boards.
Step: 7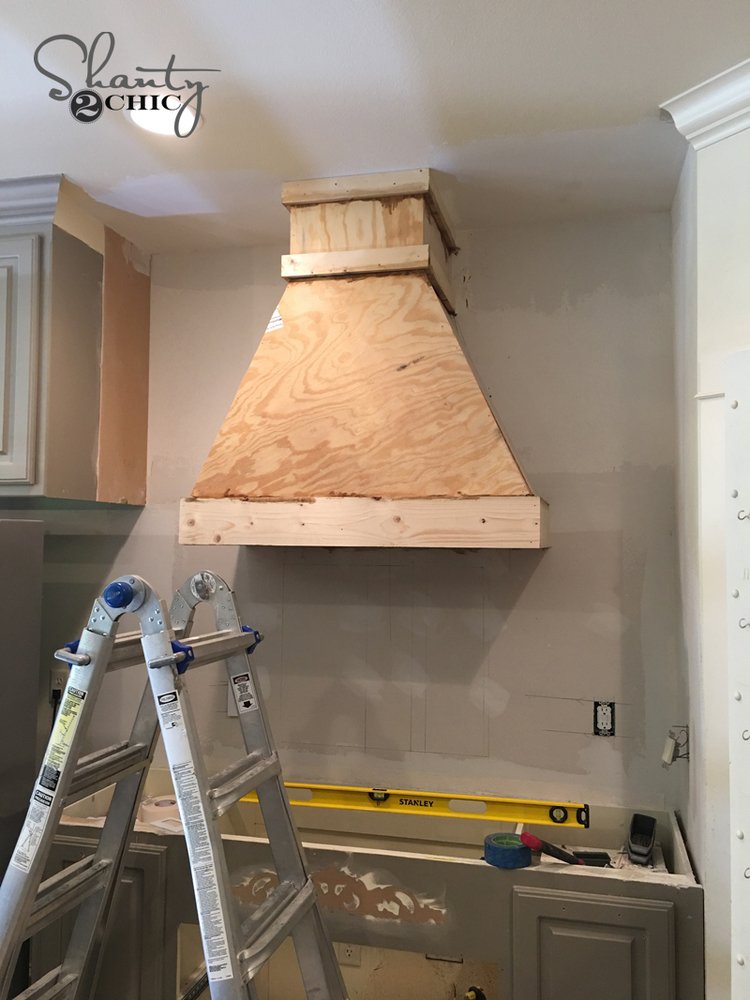 The final step of building the vent hood is to attach it to the wall and trim it out. Attach the 3 pieces to the wall, starting with the top and working your way down. I attached mine into studs with 3" Spax screws through each cleat and into the wall.
Step: 8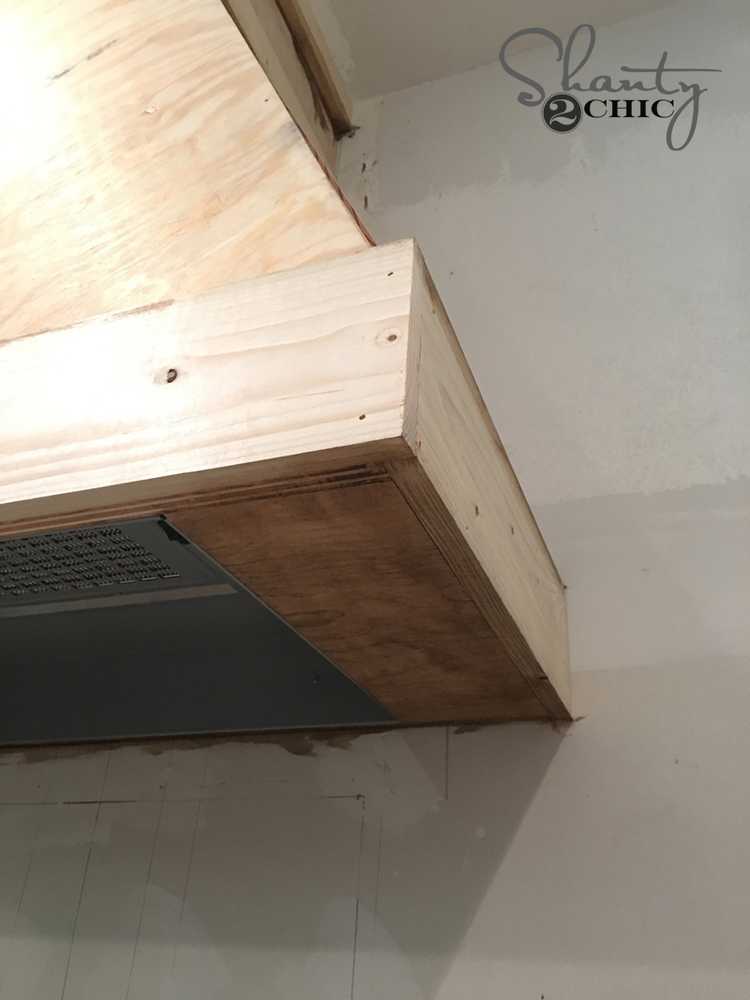 Then, I added the trim pieces you see to the side. These are only to add more depth and dimension to the overall look.
Step: 9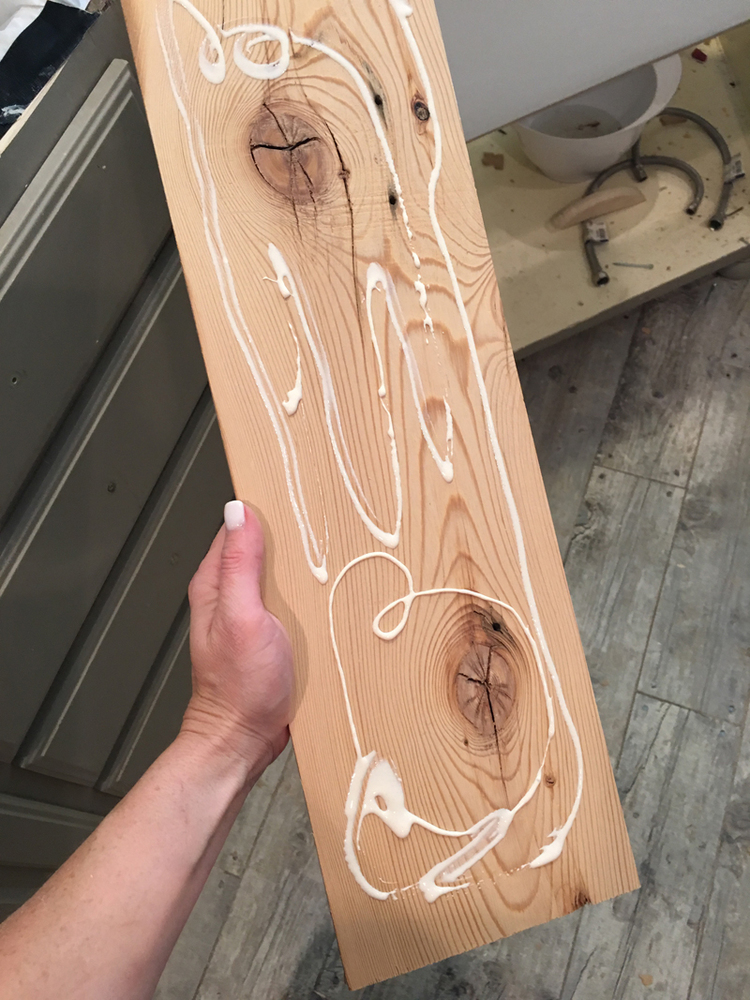 After attaching these trim boards with glue and nails, I planked the entire thing with 1/4" barn wood. You can also use regular pine boards for a more polished look. Check out the post to see how I attached the vent assembly.