Step: 1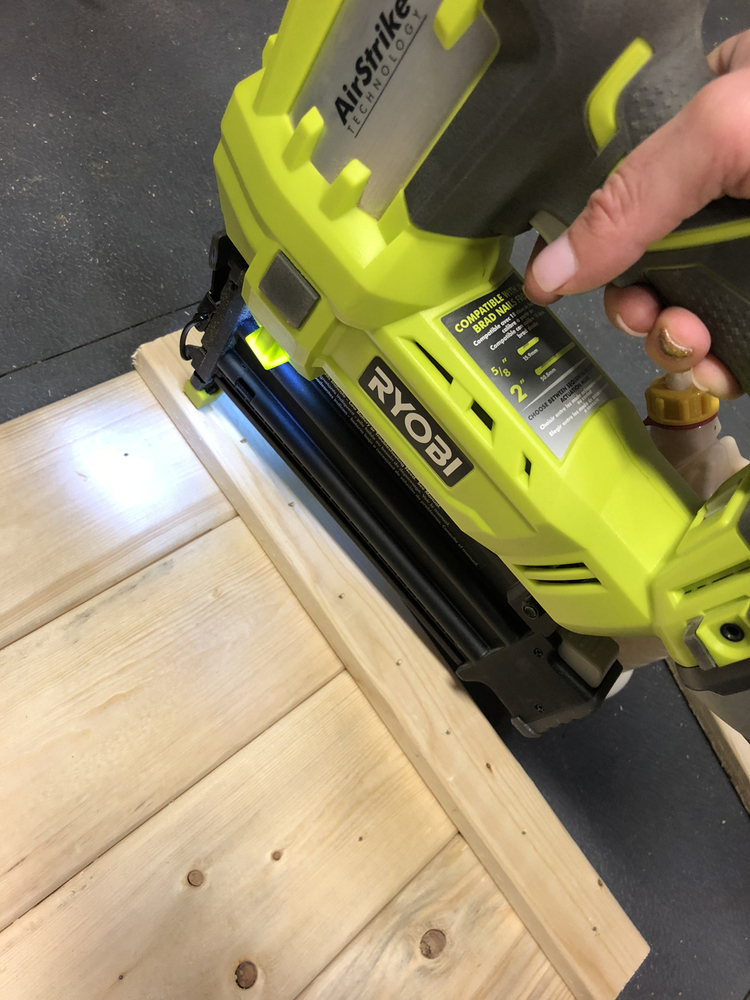 Lay 4 of the 1x4 side by side. Run a line of glue down one side of two 1x2 boards and place the flush on each end like so. Attach the 1x2 boards to the 1x4 boards with the nailer and 1.25" brad nails.  You will build two of these sides.
Step: 2
Now add the horizontal trim to one of these sides. You can add it to both if both sides will be seen. We like to line the boards up directly on this part and mark where the cut will be to get the most exact fit! Attach these boards using wood glue and 3/4" nails or staples.
Step: 3
Add a line of wood glue on both ends of one of your side pieces and attach each side plank to it. They will line up side by side and flush with the sides you have already built. Attach the side boards using wood glue and 1.25" brad nails. Now attach the other assembly you built in the first step the same way. Make sure touse wood glue in between the joints on the part and attach everything using 1.25" brad nails.
Step: 4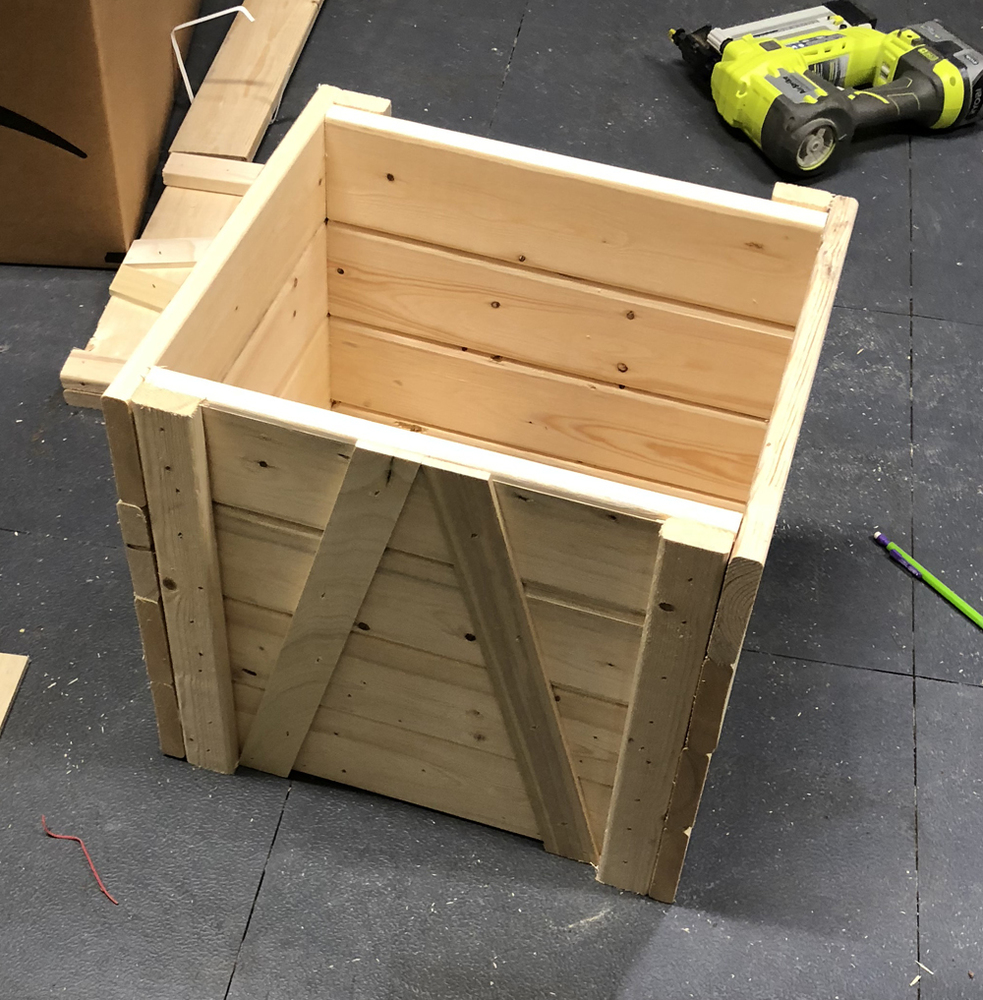 The final step is attaching the supports that will go inside the box. I used 2x4 in the plans, but I had scrap 2x6 that I used on my planters. Really, any 2x material will work on this part, so put your scrap pile to use! Fit each support board in place flush with the base of the planter. Attach them with wood glue and 1.25" brad nails through the sides and into each 2x board. Make sure to share your finished planters with us! Just add #shanty2chic or tag us in your social post so we can see and share them!