Step: 1
First, start by cutting the 3/4" plywood down to make tiers. I cut 1 at 21", one at 17" and 1 at 13". I used my circular saw with a guide attached. If you don't have a guide, you can clamp a scrap board onto the plywood and use it as a guide. **Exclusive Feature**: Click here to download Shanty 2 Chic's blueprints for this How-To!
Step: 2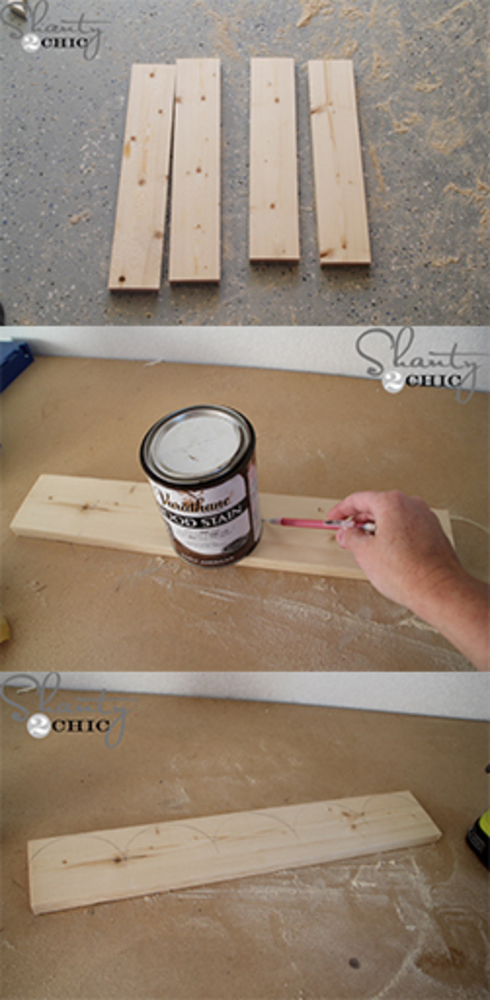 Next, I cut 4-1x4 boards for each tier (totaling 12 boards) to trim around the plywood edges. I wanted to fancy it up a little so I traced a little design on each 1x4 piece. Everyone has a stain can laying around their garage so this was my go-to! I traced around the can, starting in the middle of each board and worked my way left and right.
Step: 3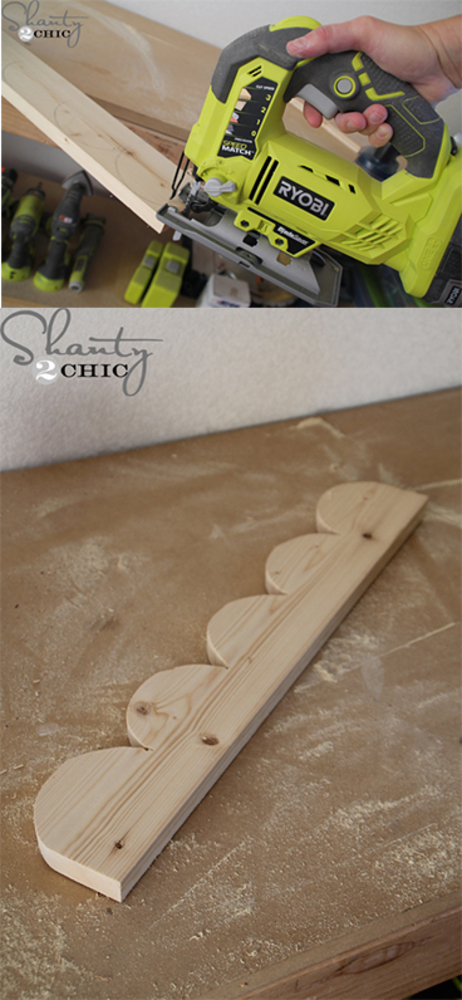 Once the designs were drawn, I used my 18-volt jig saw to cut out the design.
Step: 4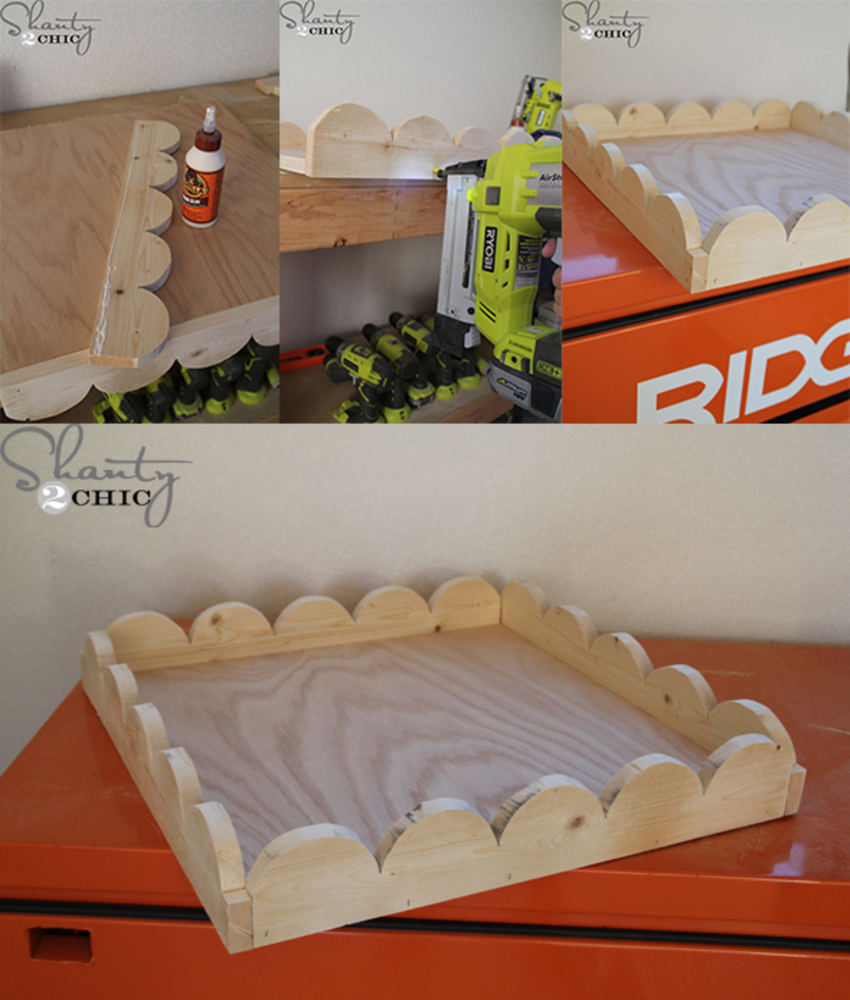 I used wood glue and my Airstrike Stapler to attach the trim to the plywood tiers. (If you choose to permanently assemble this, you can assemble the tower first, then attach the trim - per plans).
Step: 5
Next, I cut 2 - 4x4's at 8" and stained all of the pieces with one-coat of Varathane Dark Walnut.
Step: 6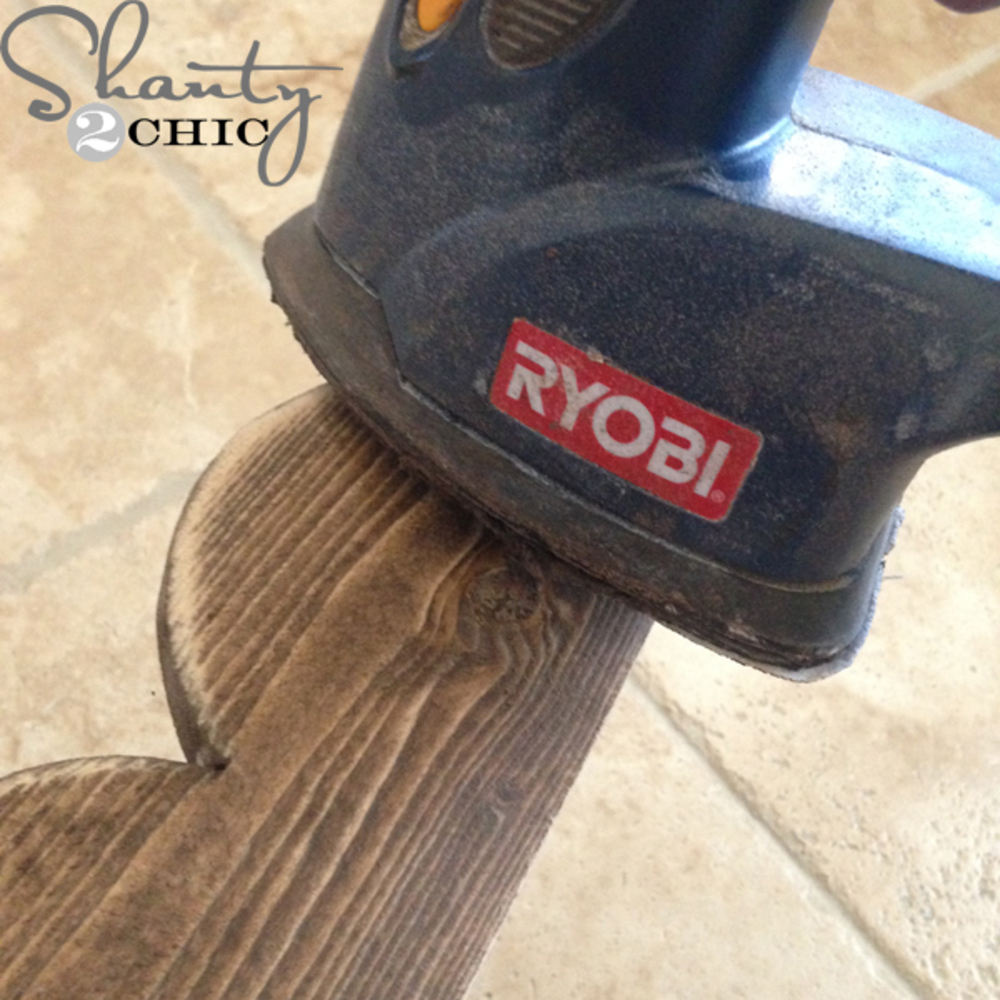 Once the stain dried, I decided I wanted a more rustic look so I used my Corner Cat sander to distress the edges a bit. I applied 2 coats of Varathane Polyurethane.
Step: 7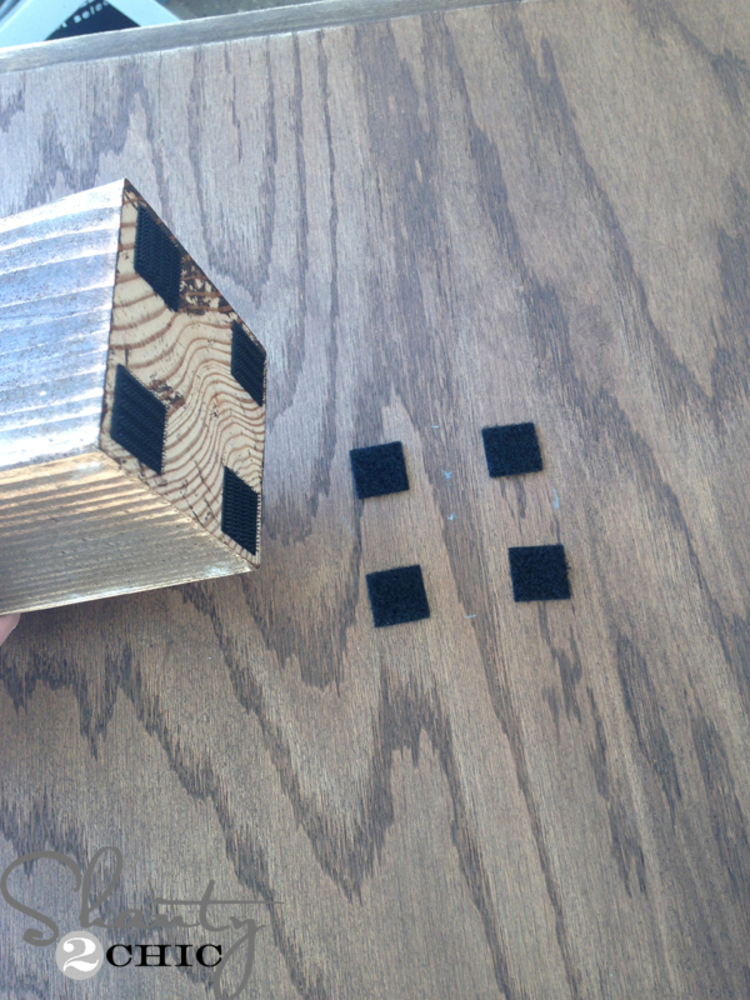 To assemble the stand, you could use wood glue and screws - as stated in our plans (do this before you stain) but it is large and I want it to be able to take it down and store it. So, I decided to use indoor velcro fasteners to attach the pieces. I put 4 on each end of each 4x4 and that was it!