Step: 1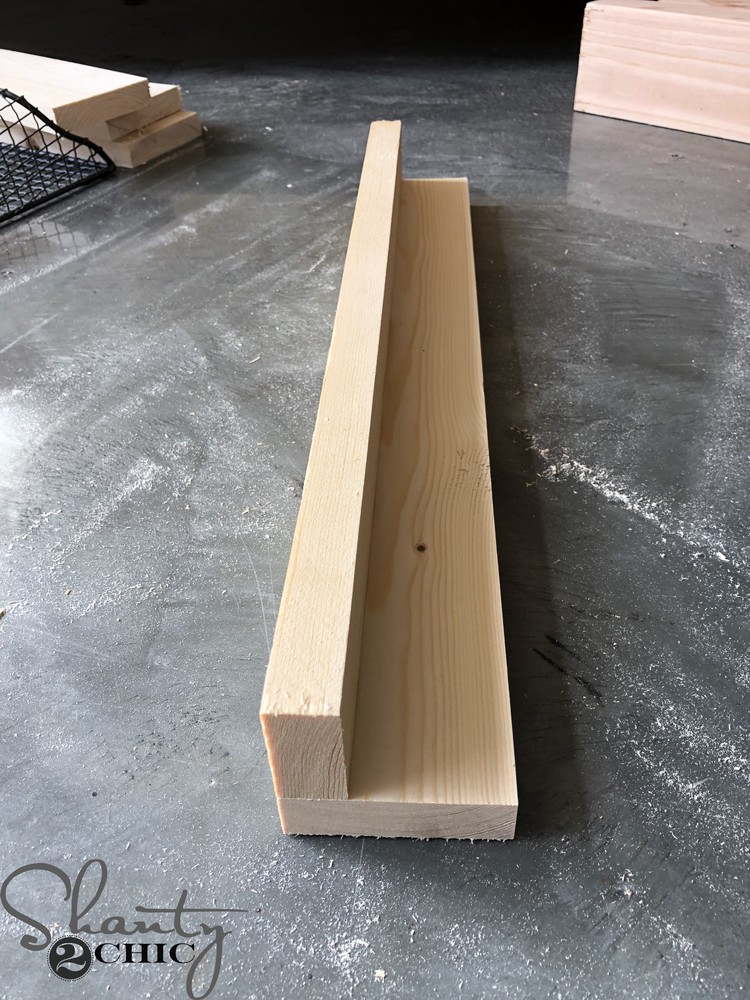 Make all of your cuts. Then assemble the side pieces. Use your 18-Volt Brad Nailer to attach a 1x3 piece to a 1x2 piece with 1 1/4" brad nails and wood glue. Build this assembly twice.
Step: 2
Attach the two side pieces to the top and bottom 2x4 boards with wood glue, from the top of the side pieces and into the 2x4 boards. The top and bottom of the side pieces should be flush with the top and bottom of the 2x4 boards.
Step: 3
Center the middle 2x4 board under the side pieces and attach it the same way as the top and bottom boards.
Step: 4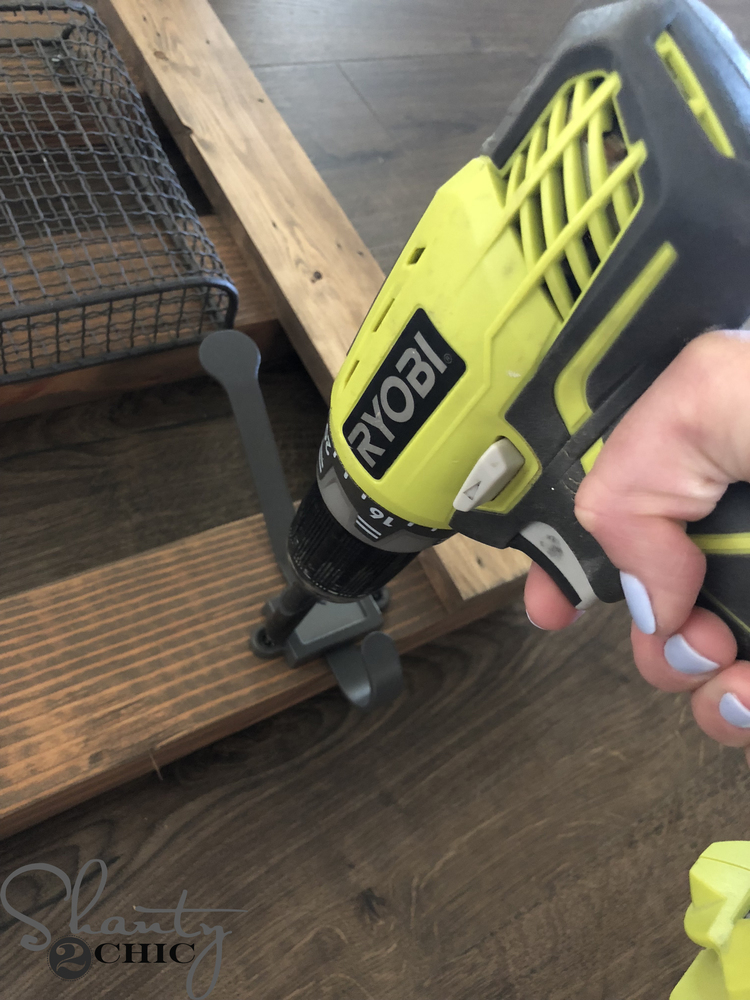 Finally, add a finish, hooks, baskets and labels and you're done! You can get creative with this piece and use any kind of hardware and baskets. Make sure to share your builds with us on social and use #shanty2chic so we can share them too!