Step: 1
We started with a piece of wood .75 x 48 x 11.25. That piece was big enough to cut the sides, back and the bone front. We had a scrap piece of wood that was .75 x 8 x 16 which we used for the top and bottom pieces. First, draw out the dog bone layout on the wood piece.
Step: 2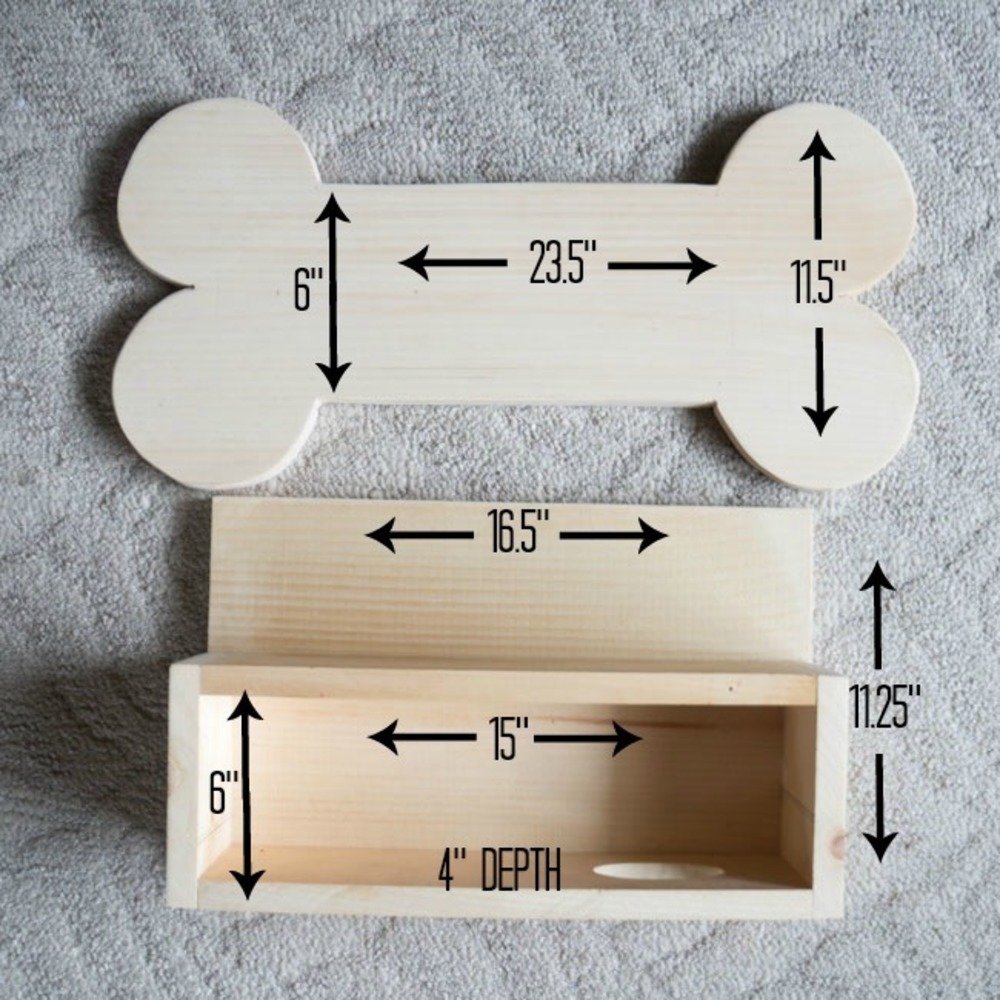 This is a photo of the measurements used for each cut.
Step: 3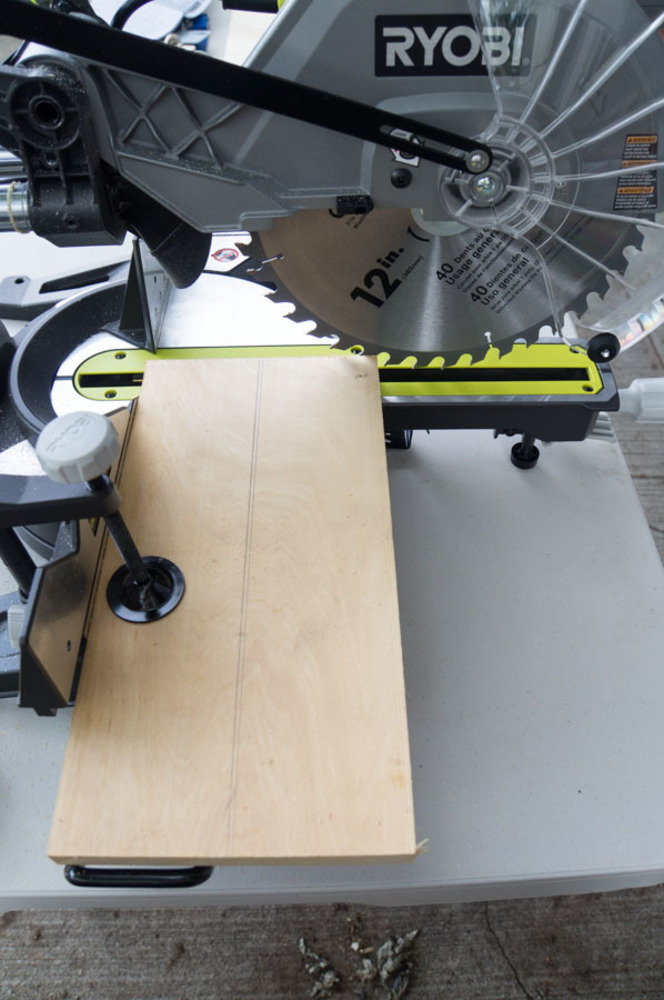 Start by cutting the straight wood pieces with a Ryobi table saw, compound miter saw or circular saw. You need to cut 2 pieces 4 inches wide by 15 inches long, 2 pieces 4 inches wide by 6 inches long and 1 piece 16.5 inches long by 11.25 inches wide for the back. We used the width of the baggie box to set the width between the blade on the table saw and the guide so that the top, bottom and side pieces would all be the same width.
Step: 4
Next cut out the dog bone shape using the Ryobi orbital jig saw. Using a ¼ inch drill bit, drill a pilot hole in the center of the opening for the poop bags (optional) on 1 of the 15 inch long boards. Again, I used the baggie box to find the center of where the baggies come out of the box. The ¼ inch hole is enough space to insert the jig saw blade so you can cut an oval opening above the baggie box.
Step: 5
Assemble the box by using wood glue and the Ryobi AirStrike Brad Nailer. Attach the box to the back using wood glue and the Airstike. Make sure you lower the box an inch from the top of the back piece. This will make it easier to attach the hinges and it gives the bone the appearance of being framed.
Step: 6
We sanded each wood piece using the Ryobi finishing sander after cutting and after assembly to smooth all the edges before painting. Depending on where you are hanging your finished piece you can choose how you want to finish it.
Step: 7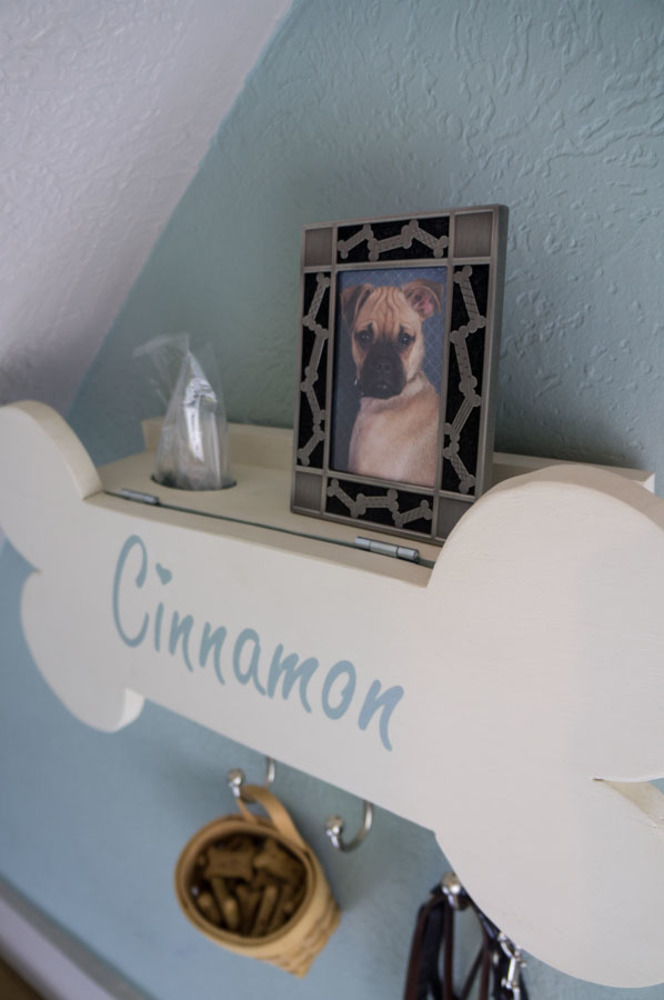 Stain (optional), Paint, Stencil (optional) and wax all pieces.
Step: 8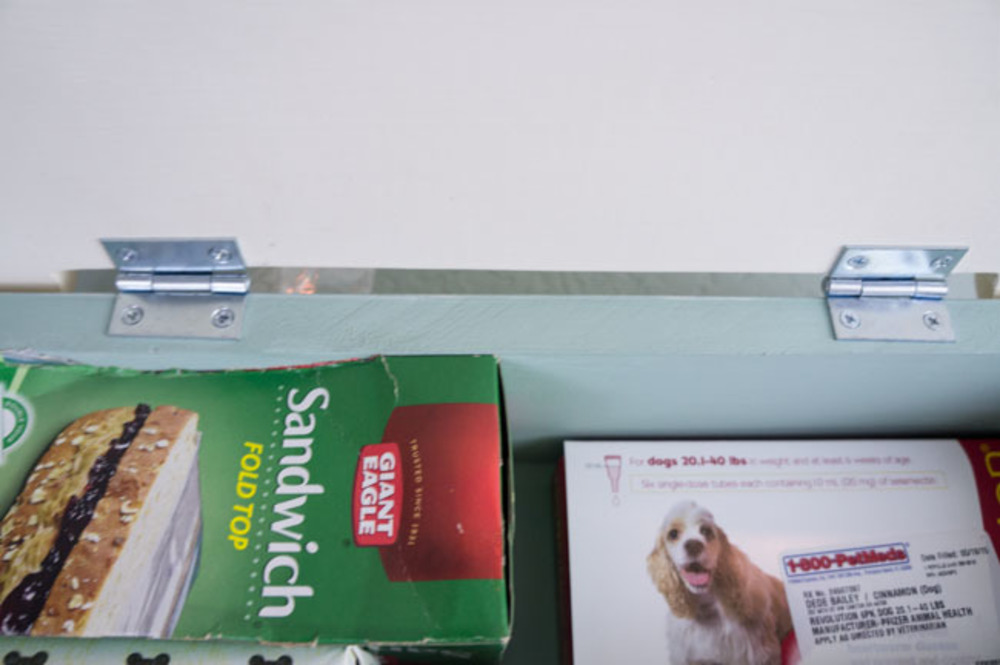 We assembled the done bone to the shelf box with small hinges. It's easier to attach the hinges to the top of the box first, then lay the bone front face down and attach the other side of the hinges to the bone front by placing the top of the back down on the bench and opening the hinges on the face down bone front. Add decorative hooks to the bottom front and add d-rings to the back for hanging.