Step: 1
Cut the 3/4" square dowels to size. With 45 degree perpendicular angles, cut two at 24" and two at 18".
Step: 2
Assemble the frame. Glue and clamp the pieces together. Attach with 1 1/4" brad nails.
Step: 3
Measure and cut to size the center dowel (approx. 22 1/2"). Add glue to each end and center it in the frame. Attach with 1 1/4" brad nails.
Step: 4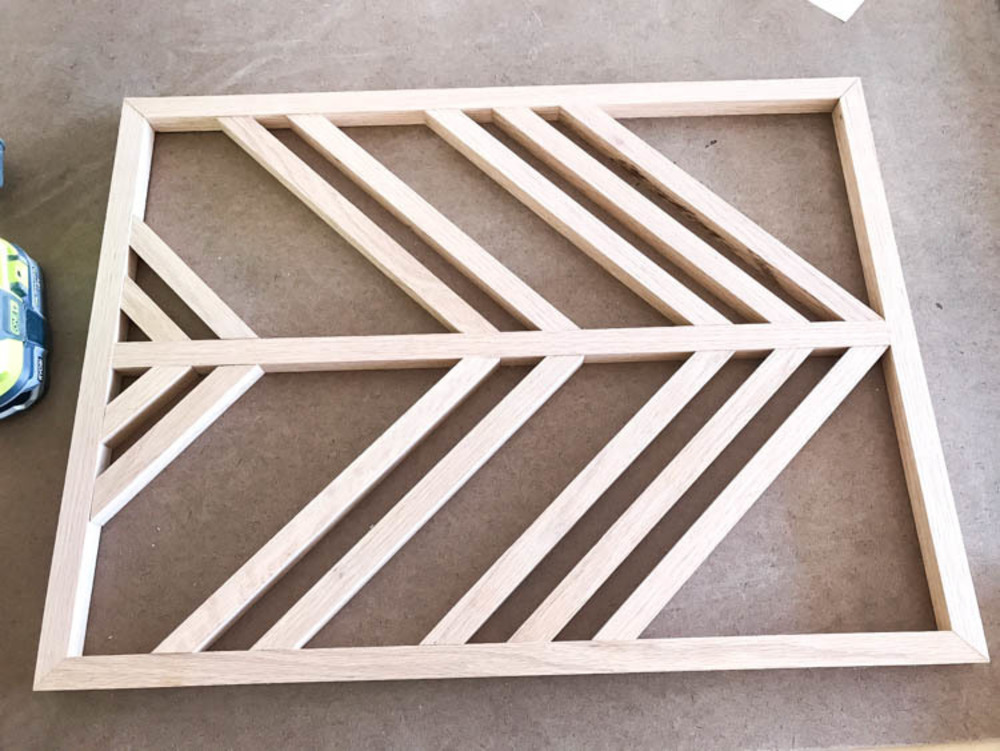 For the arrows, cut 2 pieces at 3" long with perpendicular 45 degree angles. Cut 2 pieces at 6" long with 45 degree perpendicular angles. Cut 8 pieces at 11 3/16" long with 45 degree parallel angles.
Step: 5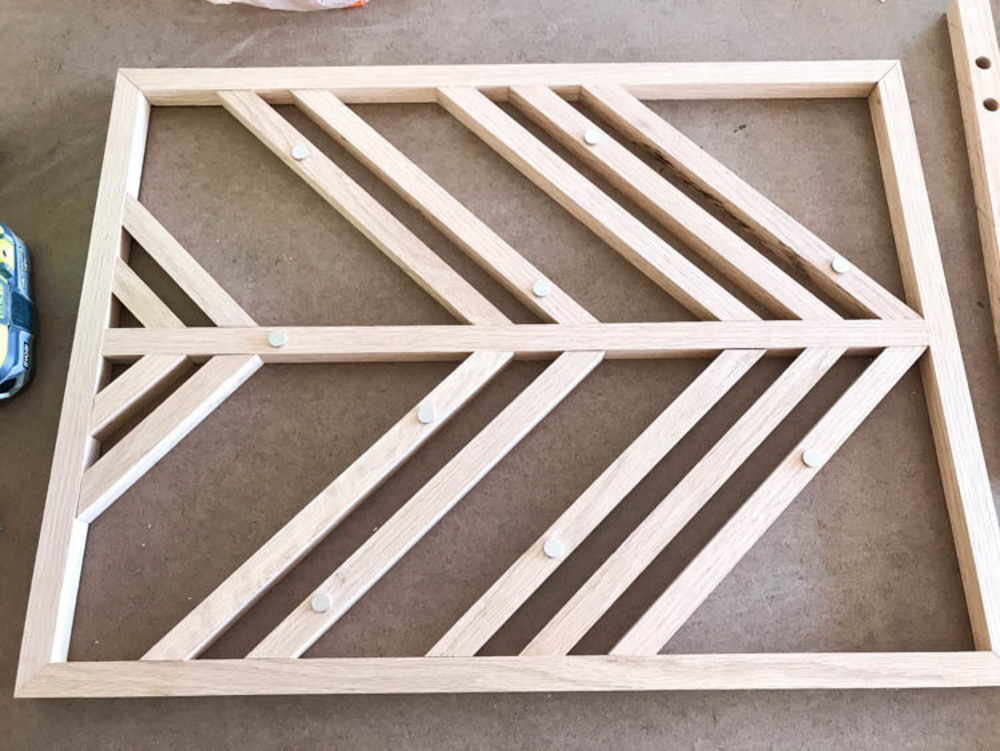 Determine where you would like to have the magnets placed. Mark with a pencil.
Step: 6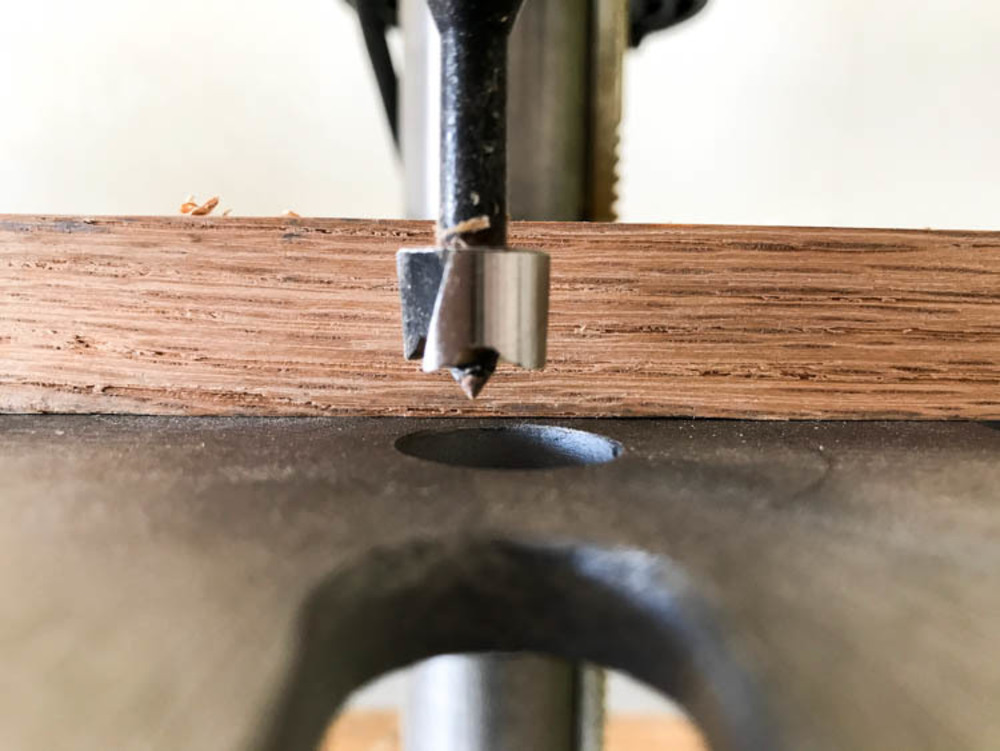 Drill a 5/8" deep hole with a 1/2" drill bit. On a drill press, set the bottom plate of the drill to the proper depth. If using a drill, mark the bit with tape 5/8" up from the tip. Drill holes where marked on the dowels.
Step: 7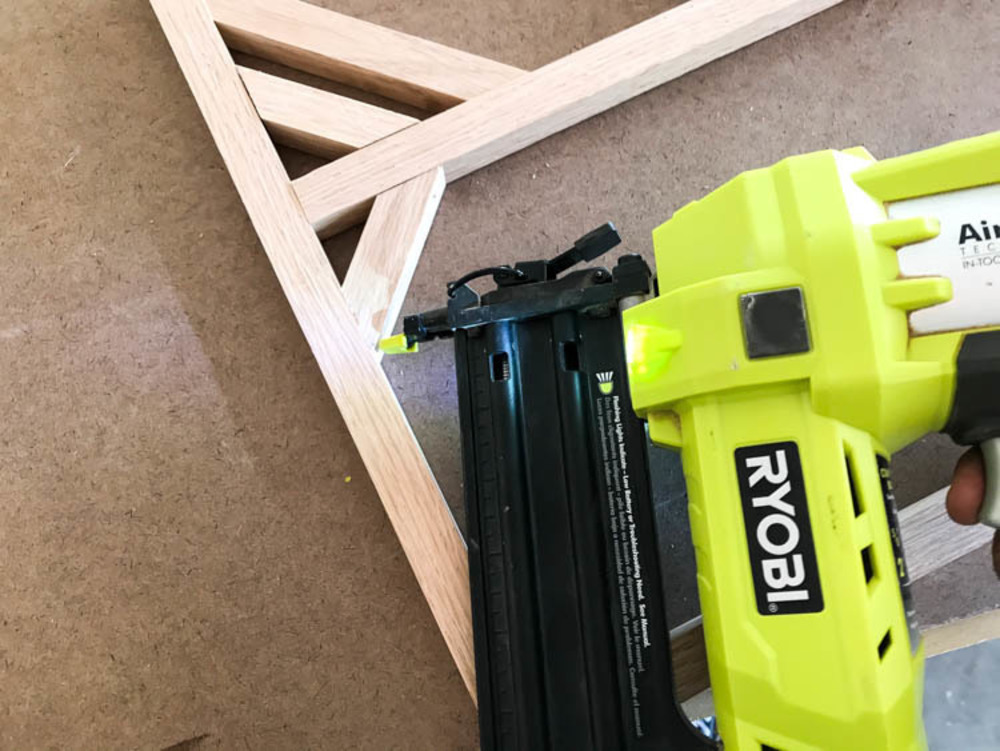 Once the holes are drilled, begin assembling the arrows. Starting with the smallest pieces, use 3/4" brad nails and wood glue to attach to the frame. 3/4" brad nails will be used on all pieces attaching to the center dowel.
Step: 8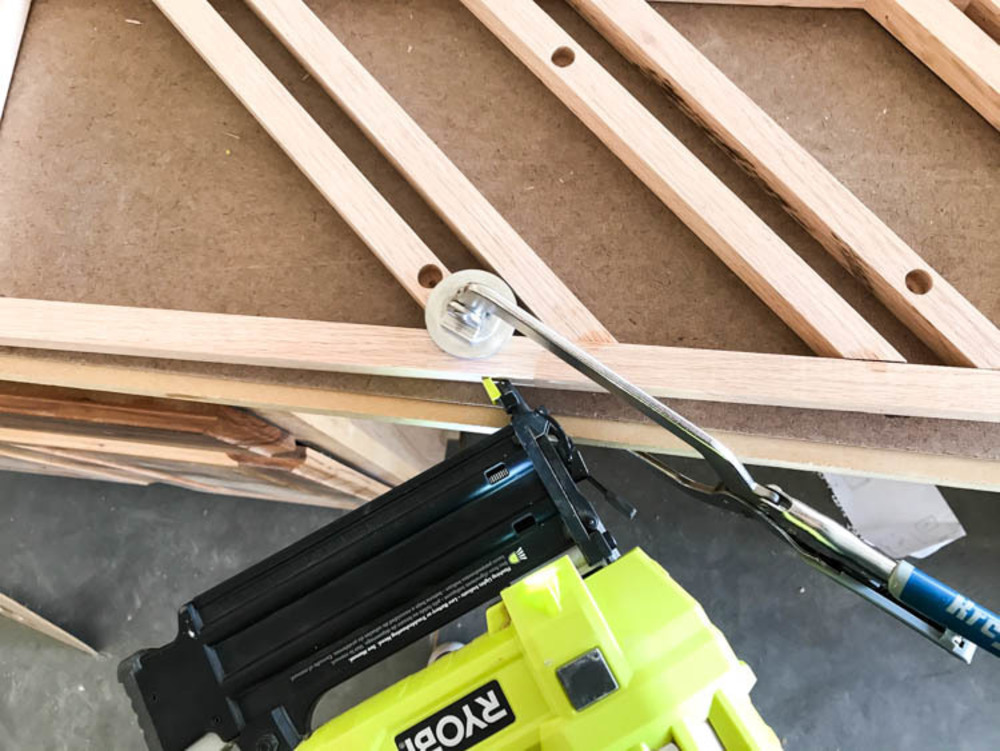 For the ends that attach to the outside frame, use 1 1/4" brad nails, driven in at a slight angle along with wood glue.
Step: 9
Set nails as needed. Fill nail holes with wood filler and sand with 220 grit sandpaper.
Step: 10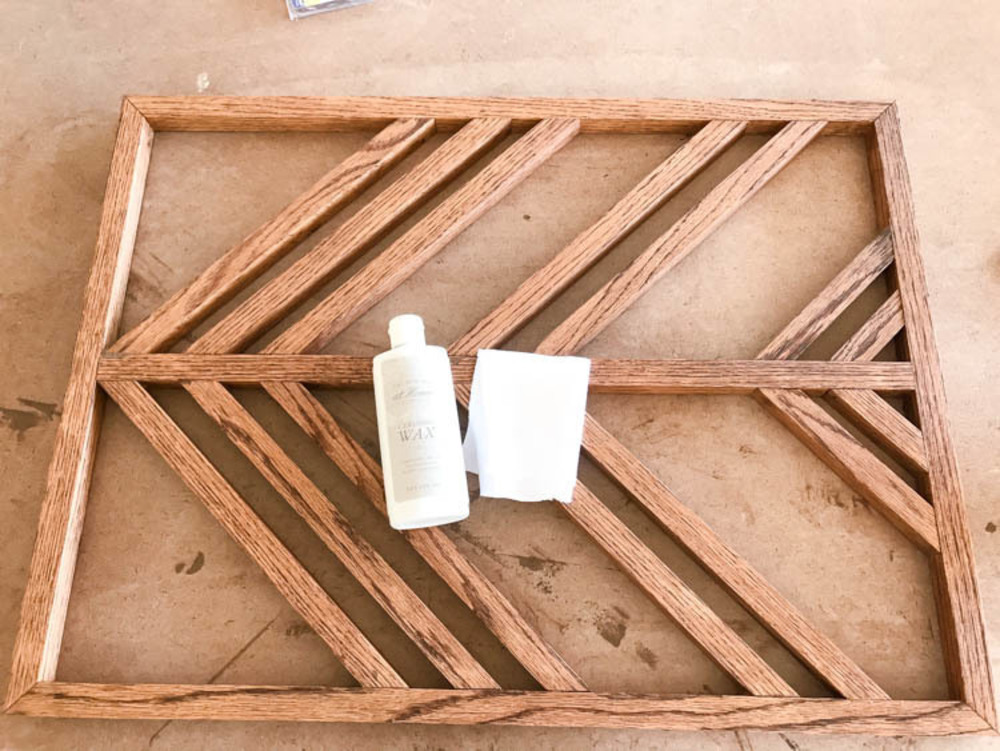 Finish as desired with paint or stain. This project was finished with Minwax Special Walnut stain and white wax.
Step: 11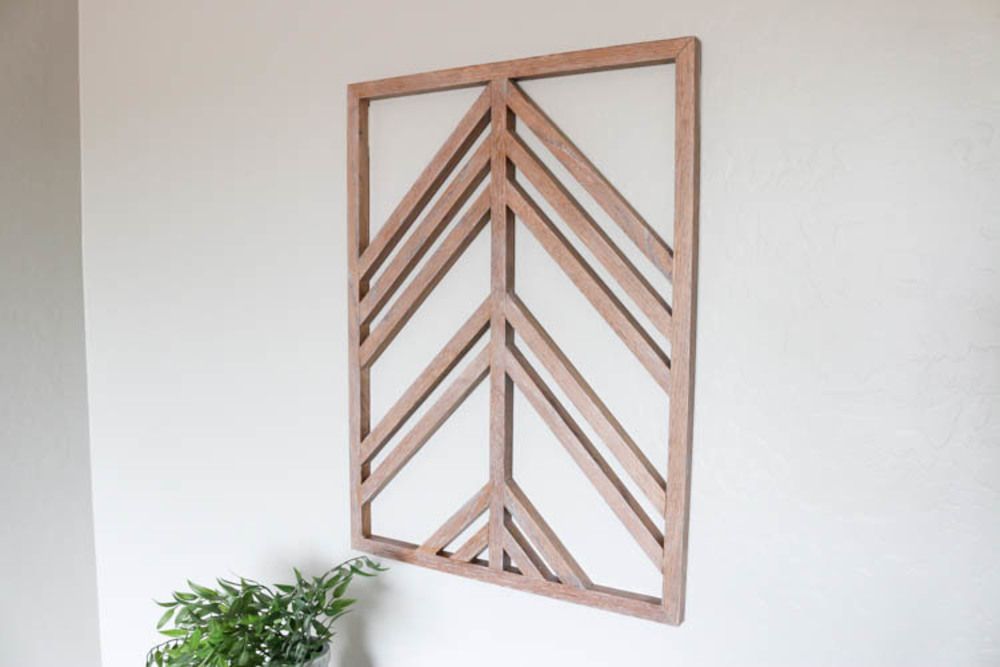 Hang on the wall with removable photo hanging strips or traditional hooks.