Step: 1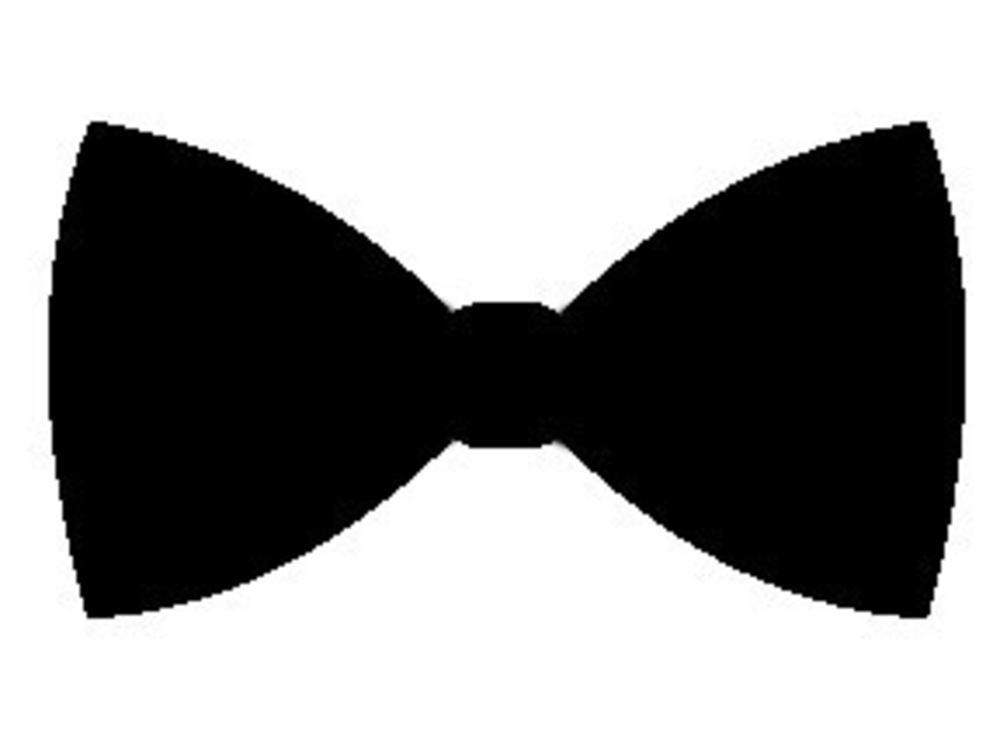 Print and cut out this Bow Tie Template.
Step: 2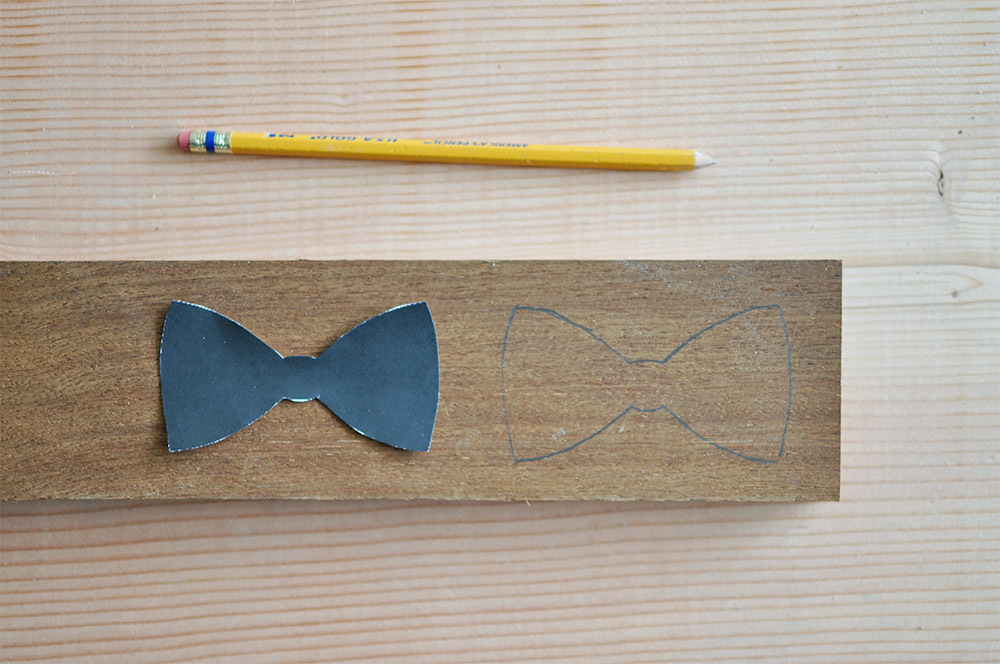 Trace the Bow Tie on a piece of wood. I used 3/4" wood that I had from Woodcraft. You may use thinner wood if you have that on hand, or rip a board in half. Tip: by using high quality wood you eliminate the need for staining and sealing (and you can choose the color of wood you like). I preferred this method being that it would be on my children's clothing. You can however use pine board if you would like, stain and seal them.
Step: 3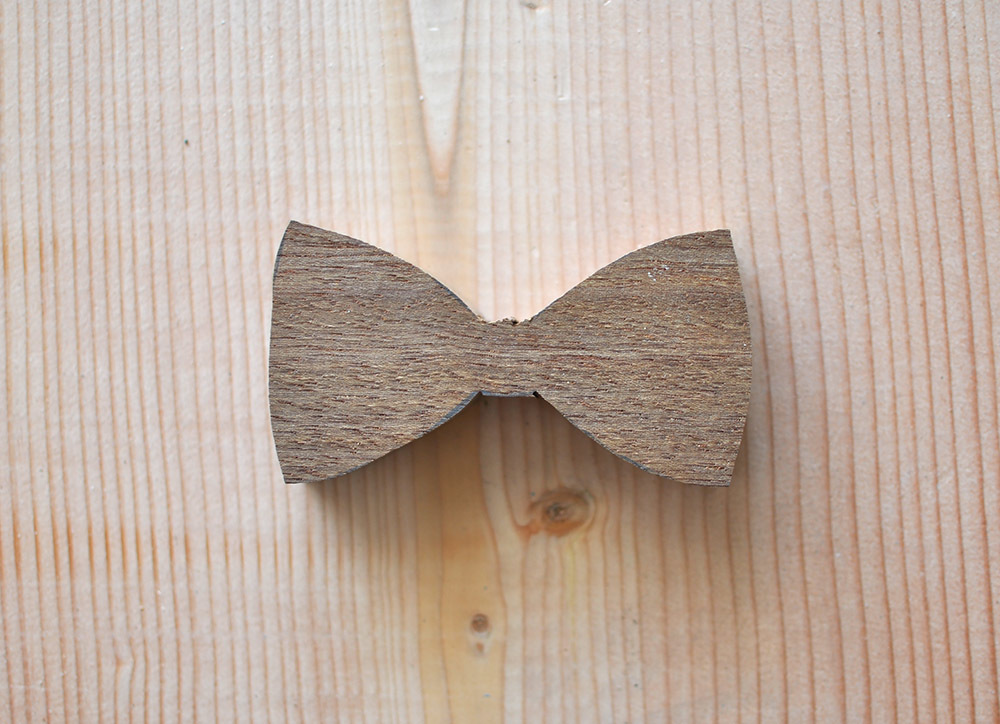 Using a band saw, cut out the bow shape, following the lines you traced. No need to worry about the center circle are as this will be covered with fabric.
Step: 4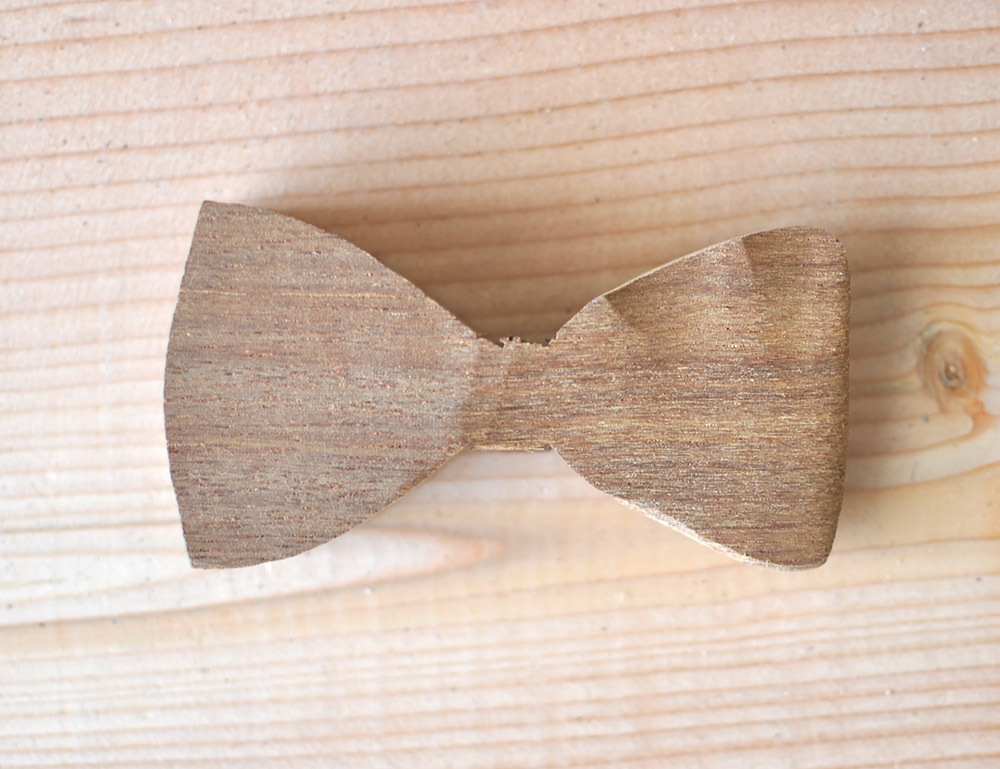 Once bow is cut out, using a bench sander, begin to sand the wood down. This is somewhat of an art form and will require some practice. Imagine that it is like pottery you are shaping. I wanted it thicker on the middle, and thinner on the outside. I sanded it until I was happy with the shape.
Step: 5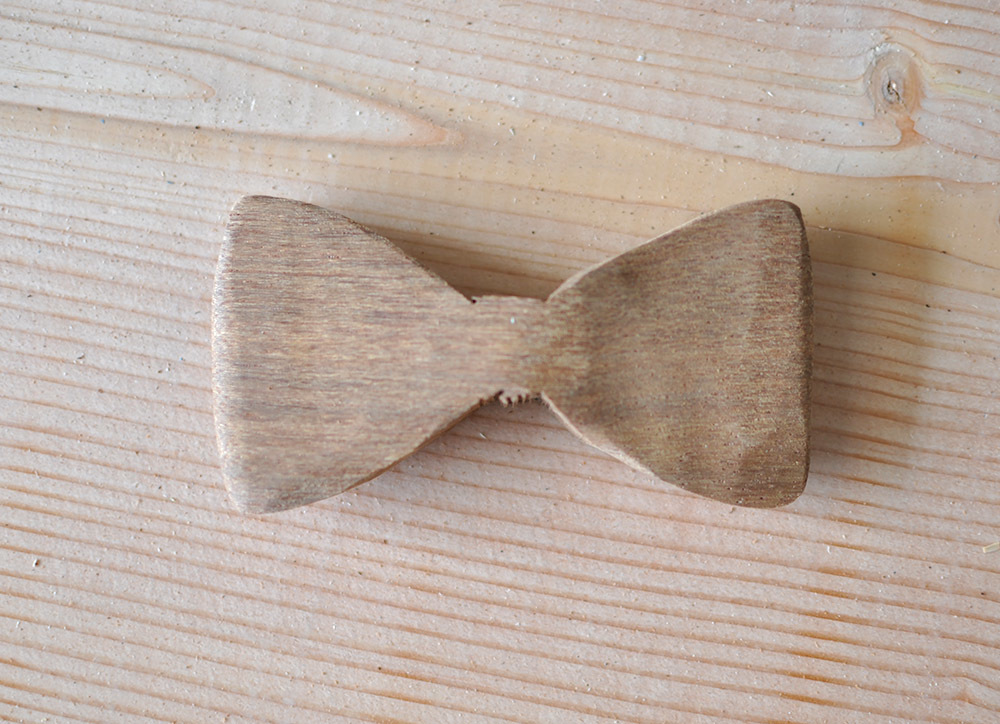 Continue sanding the other side of the bow, matching it to the other side as best as you can. Be sure you are sanding both sides of the bow until desired look is achieved.
Step: 6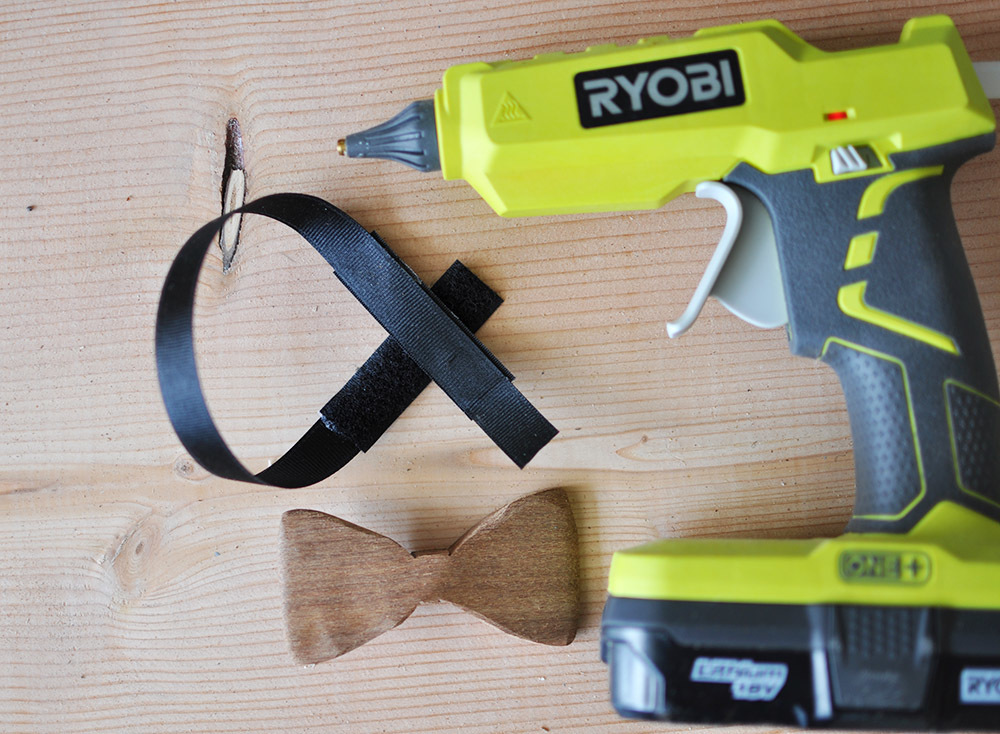 Once the bow is sanded to your liking, cut a piece of ribbon after measuring your child's neck size. You want to leave it long enough to overlap on the ends a few inches, taking into account your child's shirt. Then cut the velcro strip long enough to make the ribbon adjustable and use the hot glue gun to attach the velcro to the ends of the ribbon.
Step: 7
Glue the ribbon to the back of the wooden bow tie.
Step: 8
Next take a small strip of fabric and iron it in half with the two raw edges hidden in the back.
Step: 9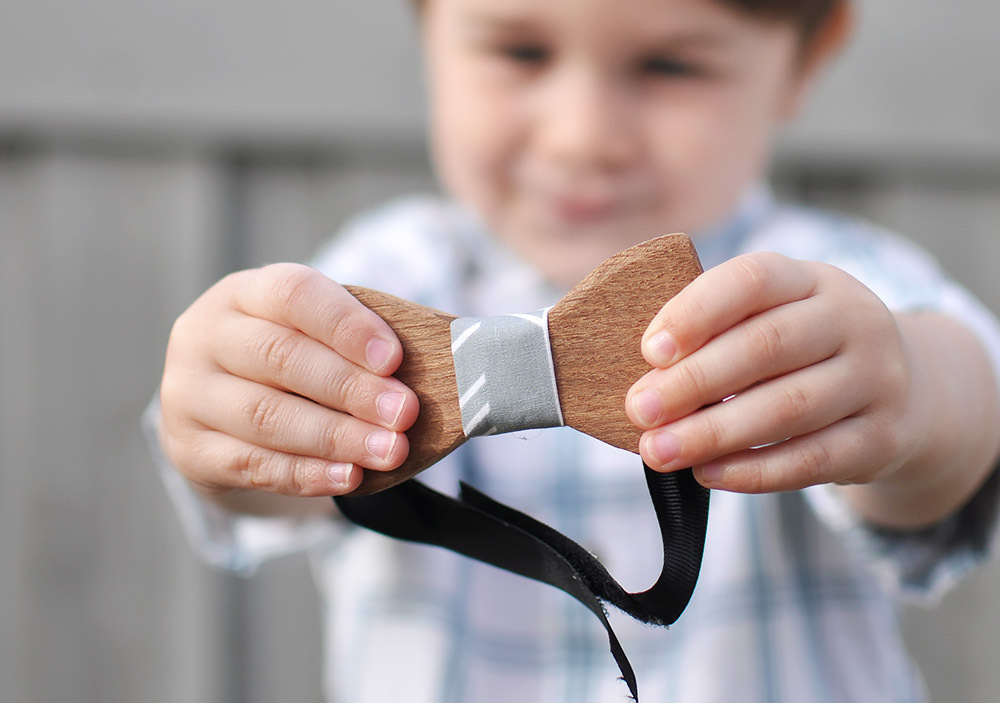 Wrap the ironed fabric around the center of your bow tie and hot glue in place. Cut off any excess fabric on the back side of the bow tie.
Step: 10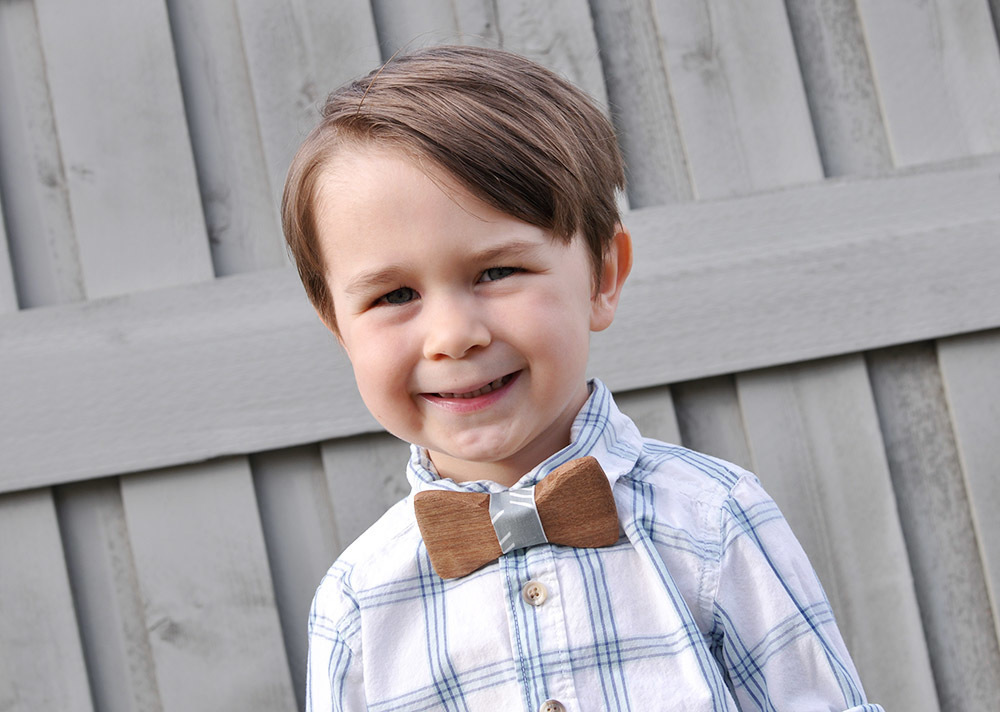 Add the bow tie to your favorite little model and enjoy the pictures!! NOTE: This wooden bow tie is meant to be a photo prop, not worn throughout the say. Please do not let children run around while wearing this bow tie! If a child falls while wearing this bow tie, it could potentially harm the child. Use with caution!