Step: 1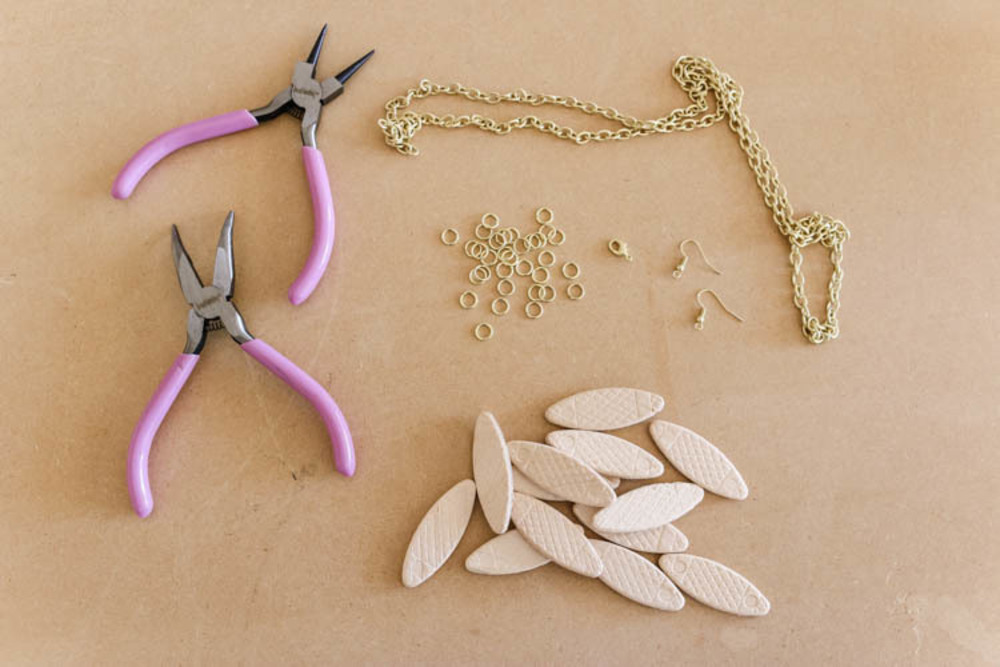 Gather together your supplies, including your wood biscuits, jump rings, chain, and tools.
Step: 2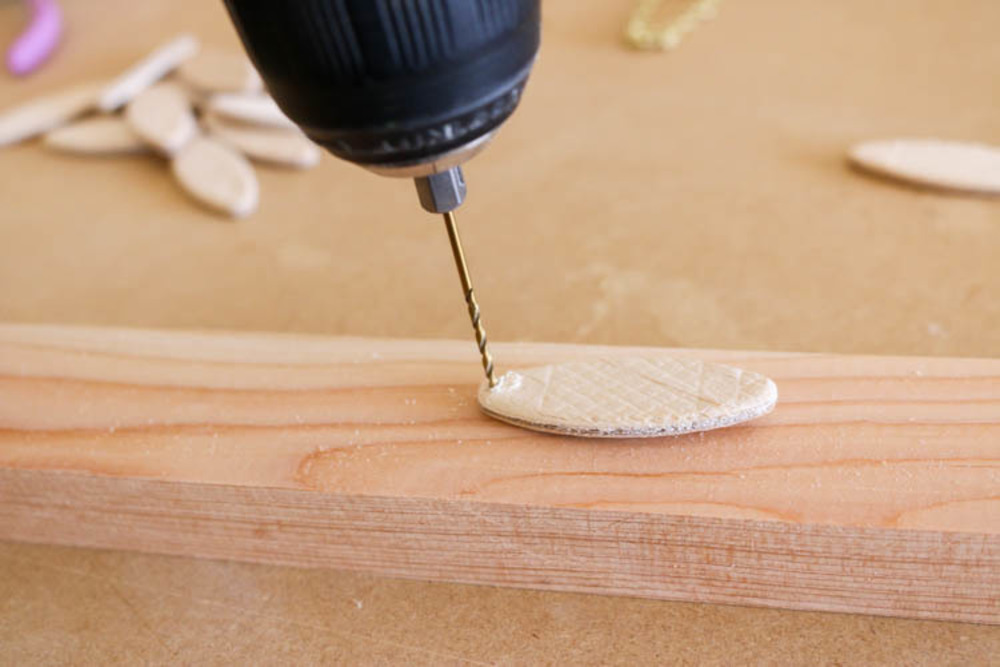 Drill 1/16" holes into the ends of the wood biscuits. Drill only one hole in the biscuits for the earrings and holes in each end for the necklace.
Step: 3
Stain or paint the biscuits in the color of your choice. I used Minwax Golden Oak stain.
Step: 4
Once the stain is dry, begin assembling the earrings. Open up a jump ring with pliers and feed it through the hole drilled into the biscuit. Add the earring hook to the jump ring, then close it off with the pliers.
Step: 5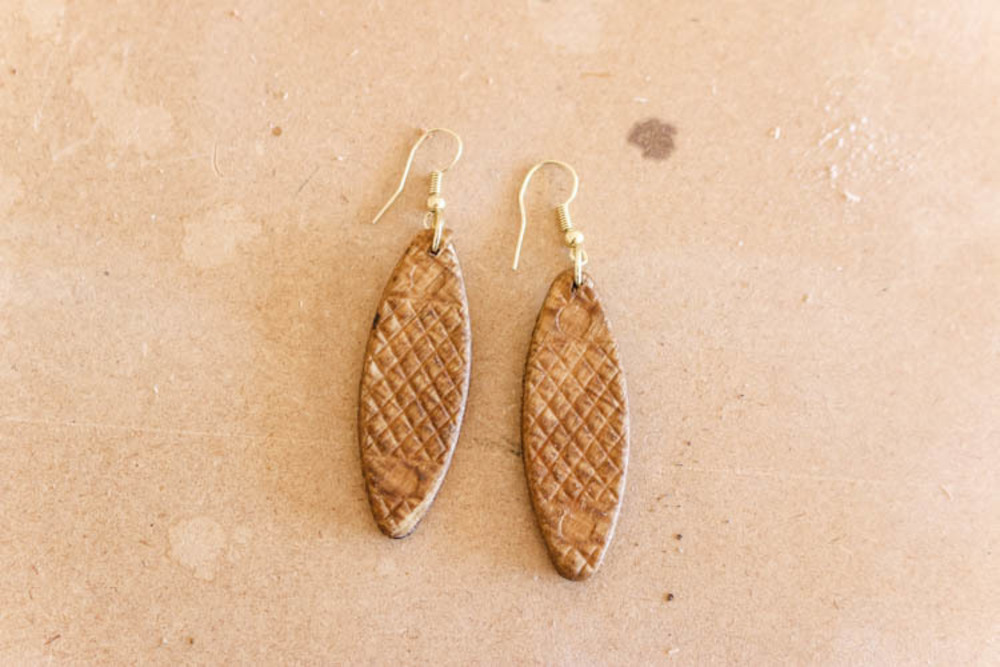 Follow the same steps to complete the set of earrings.
Step: 6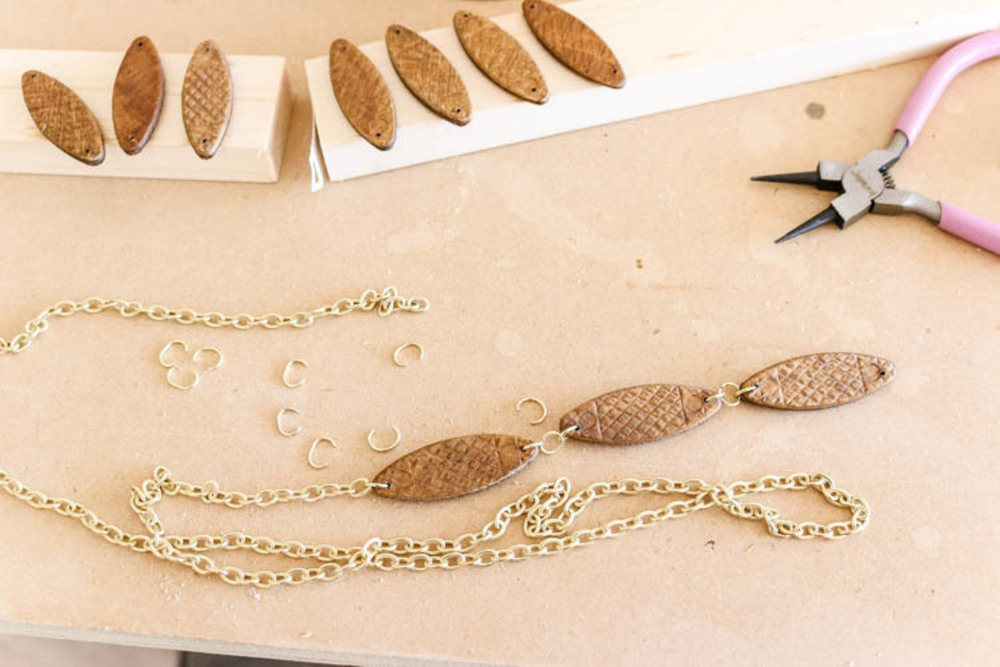 To make the necklace, add a jump ring to one end of a wood biscuit and also to the open end of the necklace. Continue adding the wood biscuits by chaining them together with jump rings. One in each end of the biscuit and one connecting those rings.
Step: 7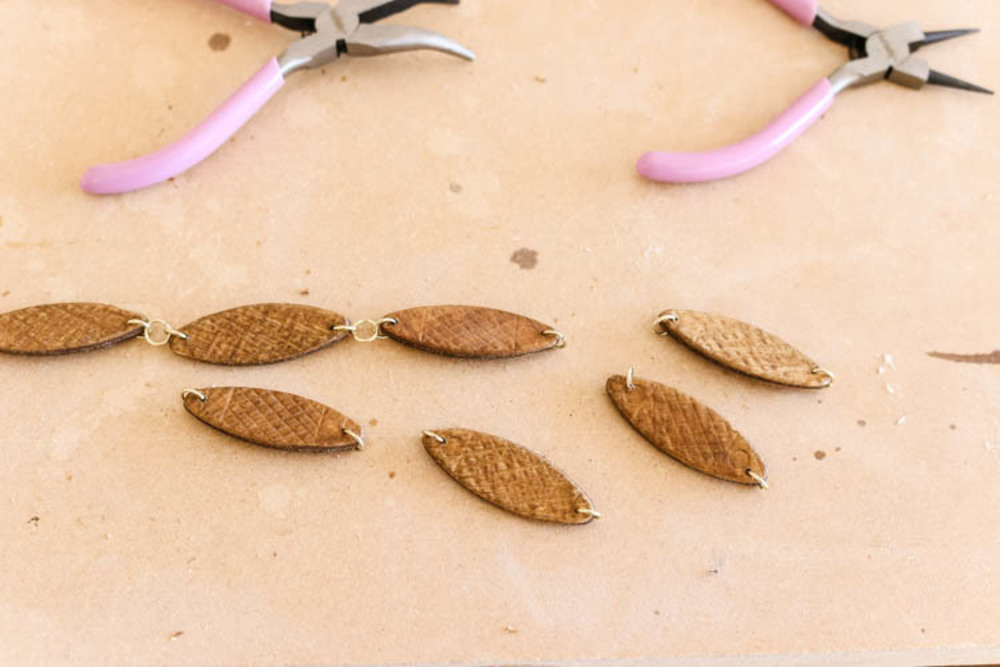 Add as many wood biscuits as you would like to have on the necklace. I used 10 total for the necklace
Step: 8
Size the chain to the length you would like the necklace. I used 15" of chain. Open the link where the chain will be shortened and remove the excess chain. Close the link and hook it onto the jump ring on the last biscuit.