Step: 1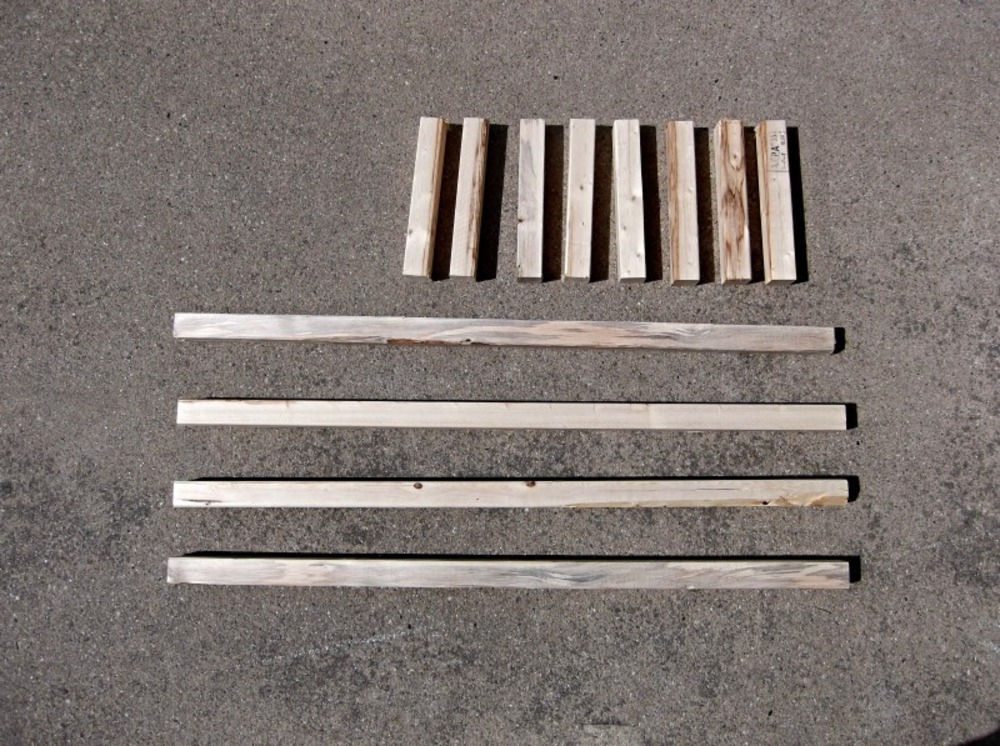 First, I made some cuts to build the frame. four 2x2's @ 39" eight 2x2's @ 10"
Step: 2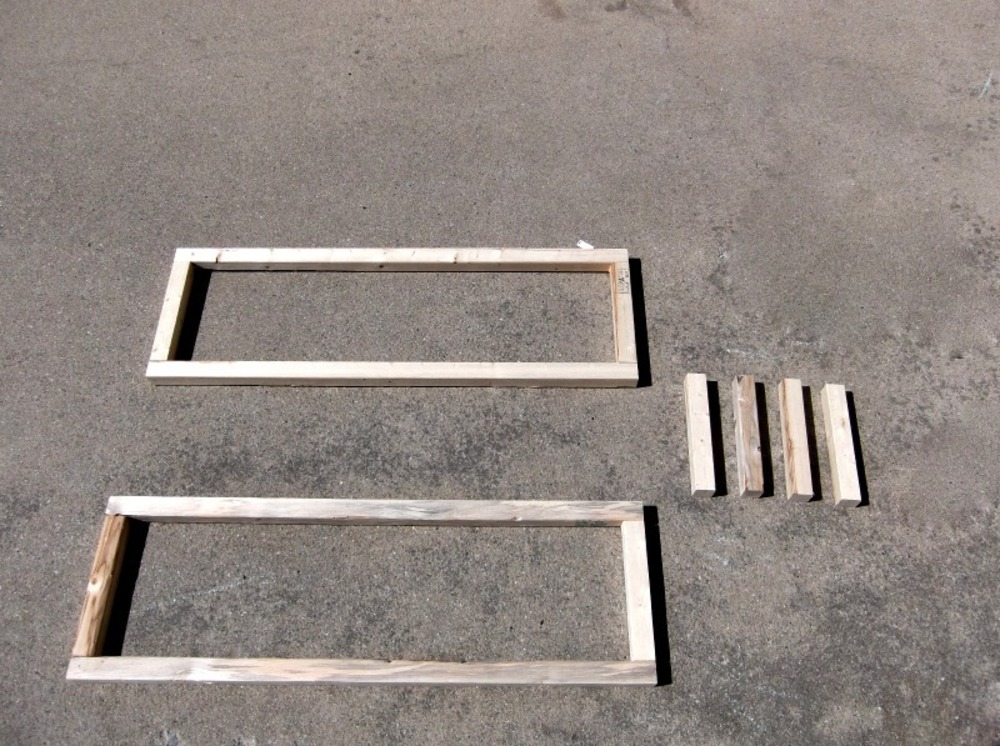 Next, I used 3" screws and wood glue to put together 2 rectangles. (Be sure to make proper pilot holes to avoid splitting.)
Step: 3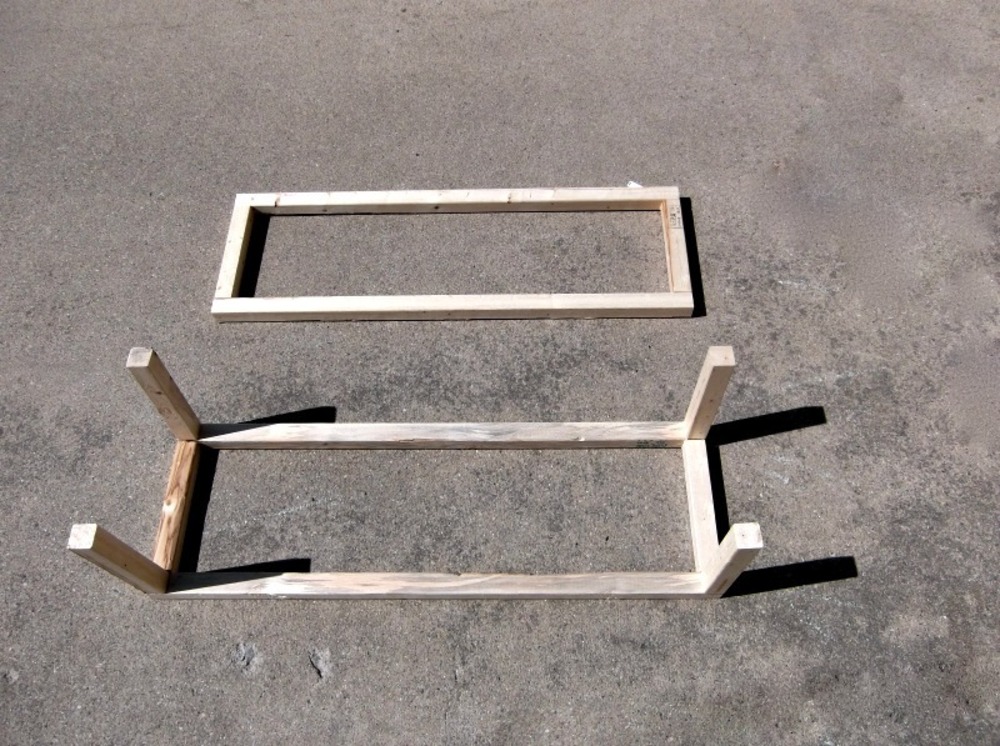 I payed attention to my screw placement to ensure the two intersecting screws on each corner wouldn't collide.
Step: 4
To reinforce the square ends, I used 2x2 scraps and cut 8 pieces at 45° angles.
Step: 5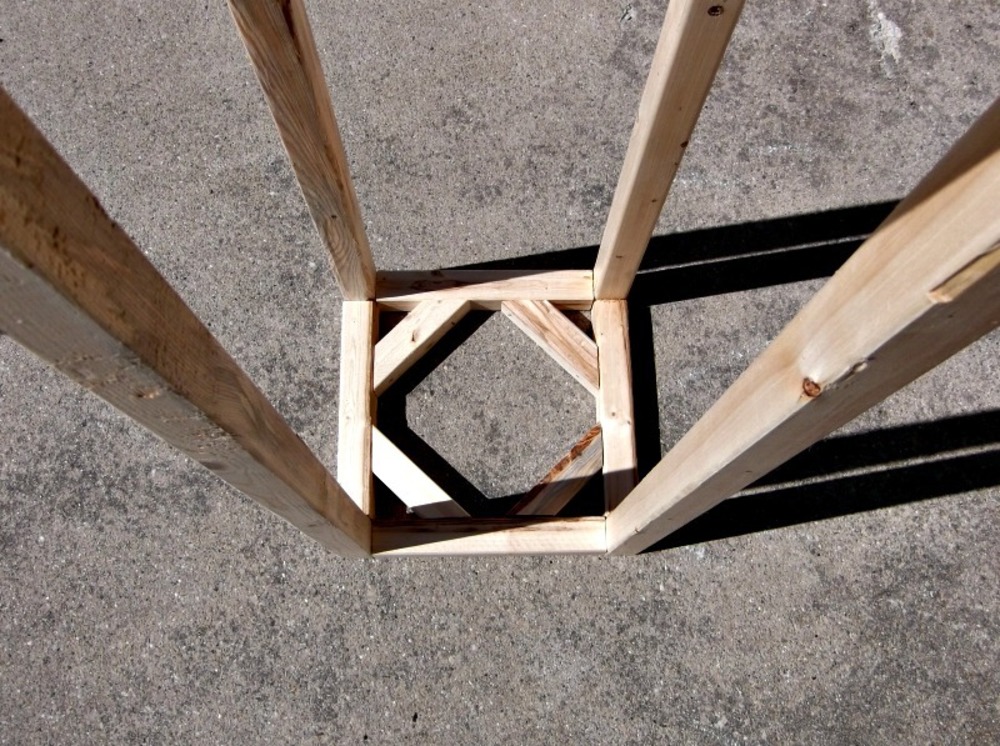 Next, I used wood glue and my Airstrike brad nailer to install them inside all of the corners.
Step: 6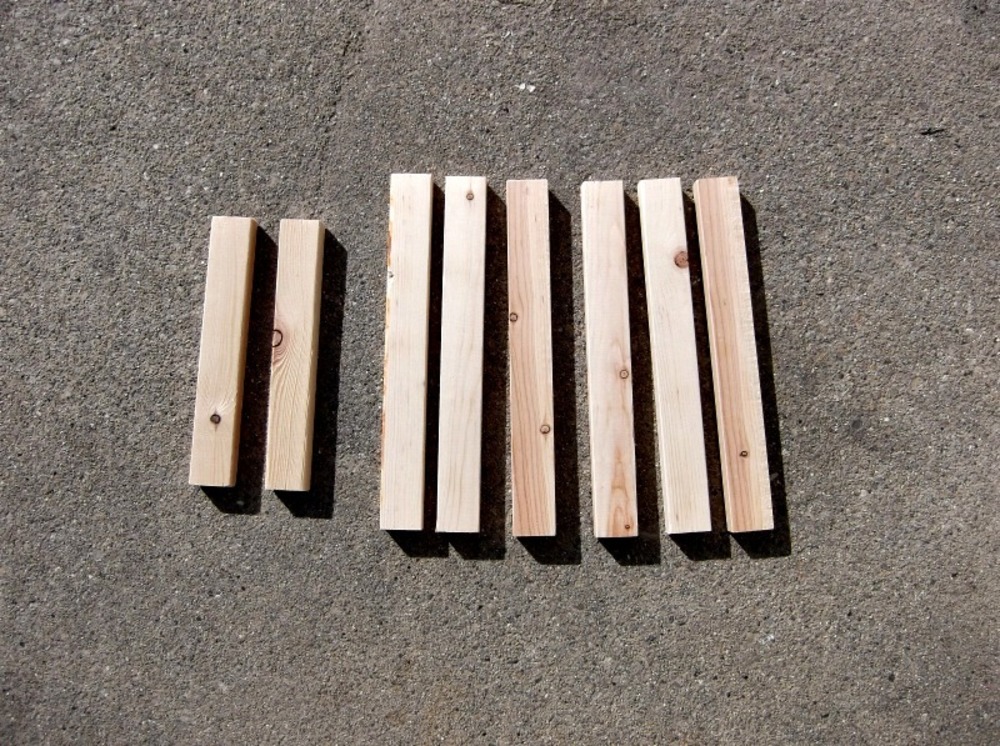 I used a total of sixteen 1x2 strips to cover the top of the column (13"), as well as the base however, the base requires two pieces be shorter than the others. (10")
Step: 7
Turning the column on it's side, I attached strips from the wood lath bundle to start my lattice effect. After I attached these horizontal strips, I glued and clamped on shorter vertical ones to create a pattern. (See next pic) *Side note: These wood strips are rough, so I used my orbital sander to sand them smooth before I cut them.
Step: 8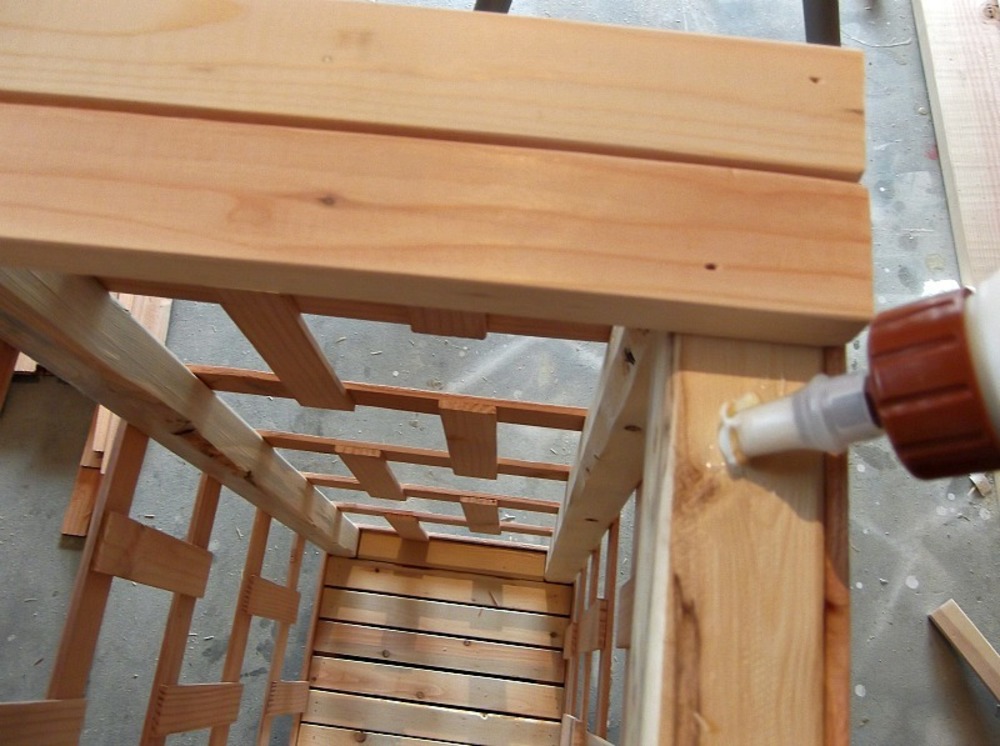 The last pieces to nail on were the 1x2" strips on the top. *Another side note: I would suggest staining or painting things before putting it all together. By NOT doing so, I created a crazy situation of corners, nooks, and crannies to reach with the stain. Grr....