Step: 1
**Exclusive Feature**: Click here to download Shanty 2 Chic's blueprints for this How-To! After cutting all of the boards, assemble the front panel and the two sides with pocket hole screws.
Step: 2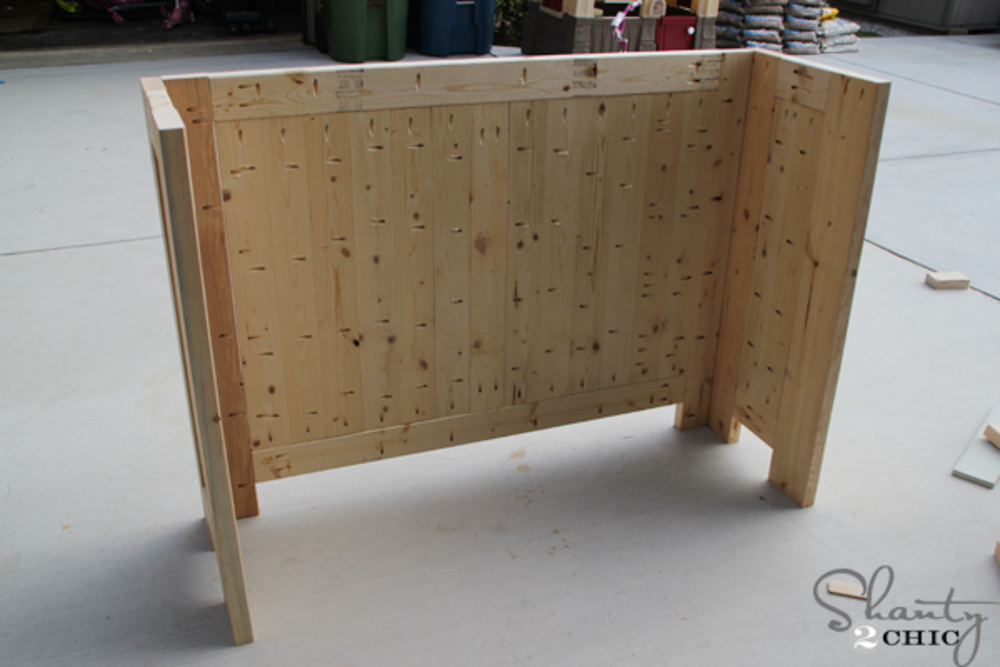 Now, attach the sides to the front panel.
Step: 3
Once the base of the bar is assembled, it's time to add the plywood top (this will be covered with tile) and the shelves. I had Home Depot rip my plywood down. Then, I used my circular saw to make the cross cuts. Make sure to measure and cut for the shelves as you go.
Step: 4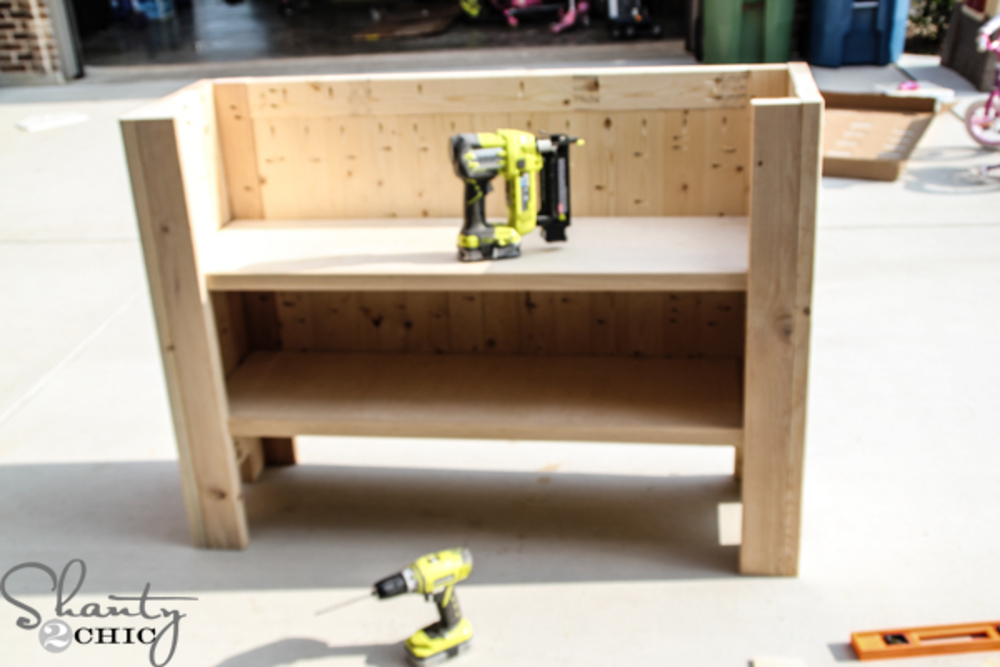 Attach the shelves with wood glue and pocket hole screws. To attach the trim on the front of the shelves and the top, I used my Airstrike Nailer and wood glue. Secure the top piece of plywood with wood screws. Measure and cut the trim as you go.
Step: 5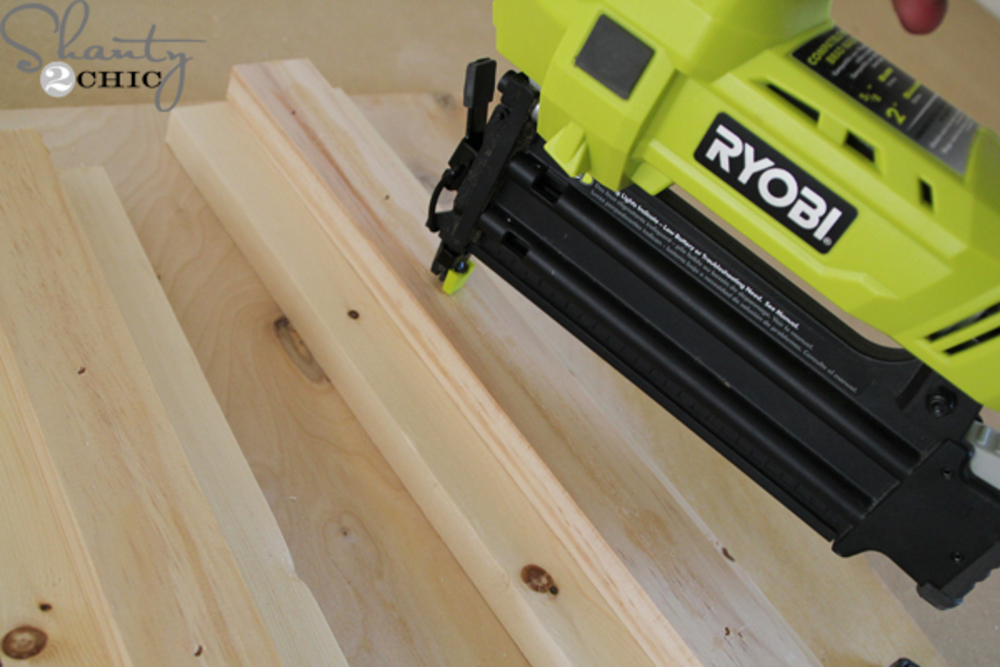 There is an optional step to add stemware holders and it is a quick and easy step. I assembled them with wood glue and my Airstrike Nailer and attached them with the nailer to the bottom side of the bar top.
Step: 6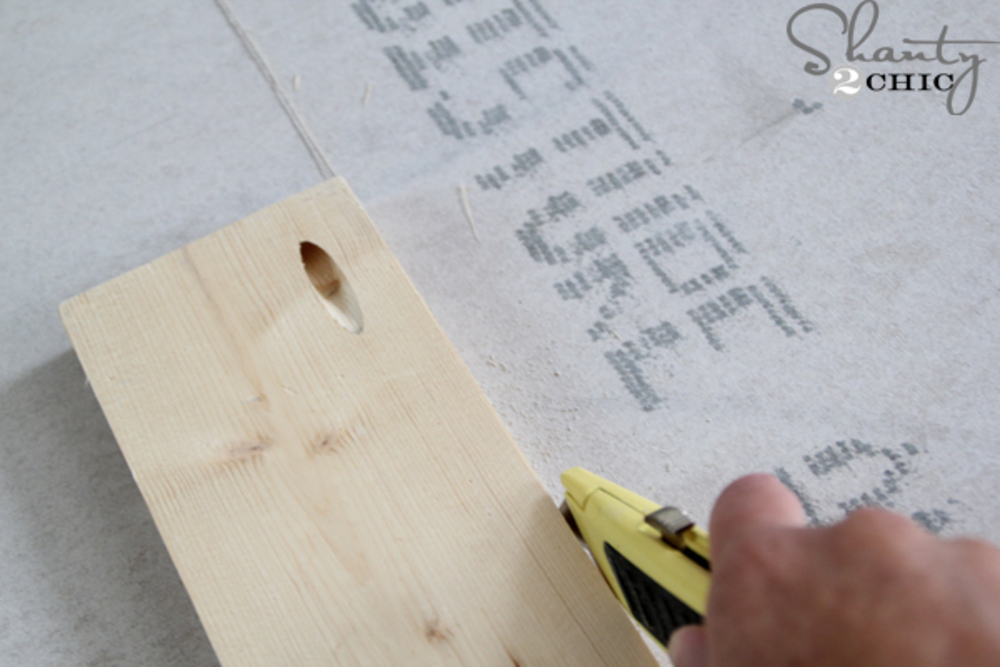 To cut the cement board to size, use a box cutter to score. I did this 5-10 times with firm pressure. Once you have cut through about half of the board, you can just knock it a few times with a hammer until it breaks off. To do this, I secured the "keep side" of my cement board to my workbench with clamps, leaving the "waste side" hanging off of the bench. Now, attach the cement board to the plywood top with multipurpose screws. (I used HardieBacker Cement Backerboard for this).
Step: 7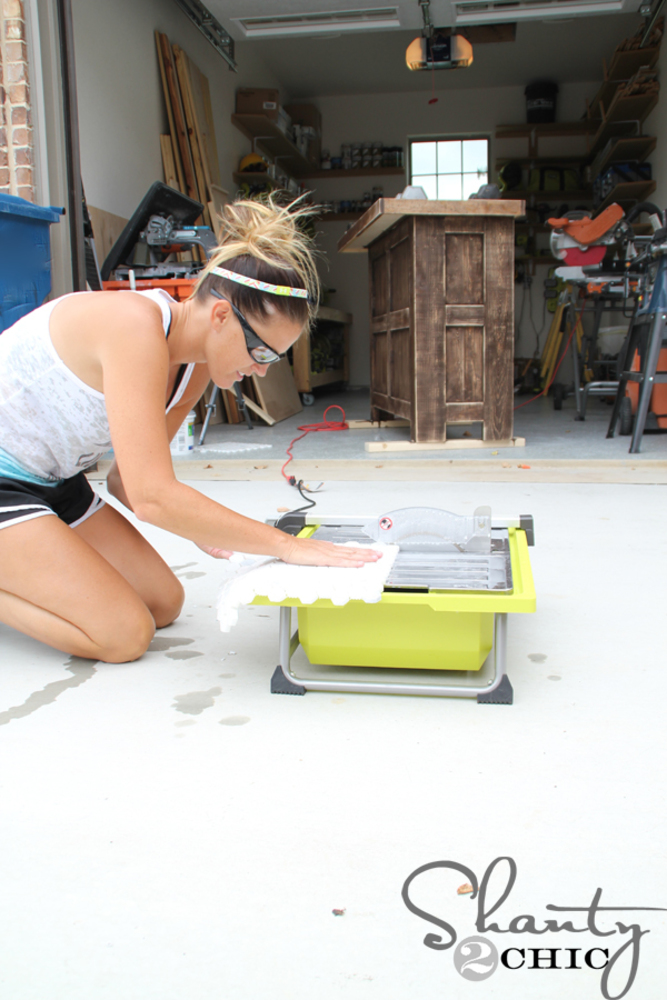 Now that the bar is constructed, it's time for tile! I laid my tile out and cut it to fit the bar top with my tile saw. This saw is the BOMB and it's perfect if you have a small workspace or don't need a tile saw for every project. It's easy to set up so you can store it and pull it out when you need it! (this tile is a marble hex that I found at Home Depot and I LOVE it)!
Step: 8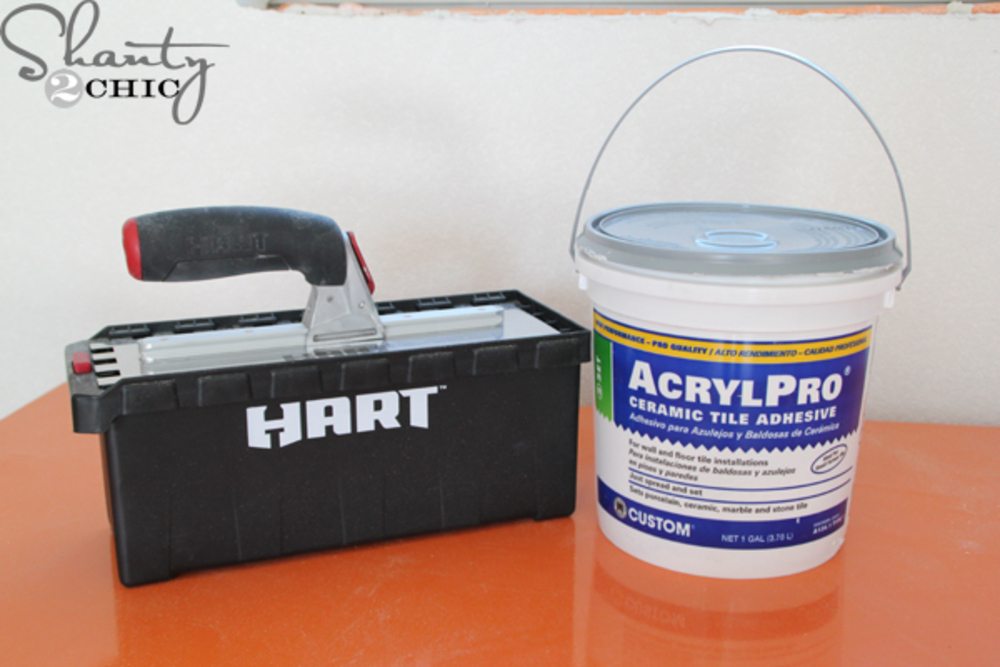 I used a 1/4" notched trowel from my Hart Quick-Tatch Combo Kit to apply one layer of tile adhesive to the cement board
Step: 9
Lay the tile on the adhesive and let it dry according to the instructions. When it dries, mix the grout according to the instructions and spread it over the tile with a float. Make sure to fill in all of the cracks.
Step: 10
Let the grout cure for the specified time on the instructions and apply a grout sealer. I used a spray and it was super easy!
Step: 13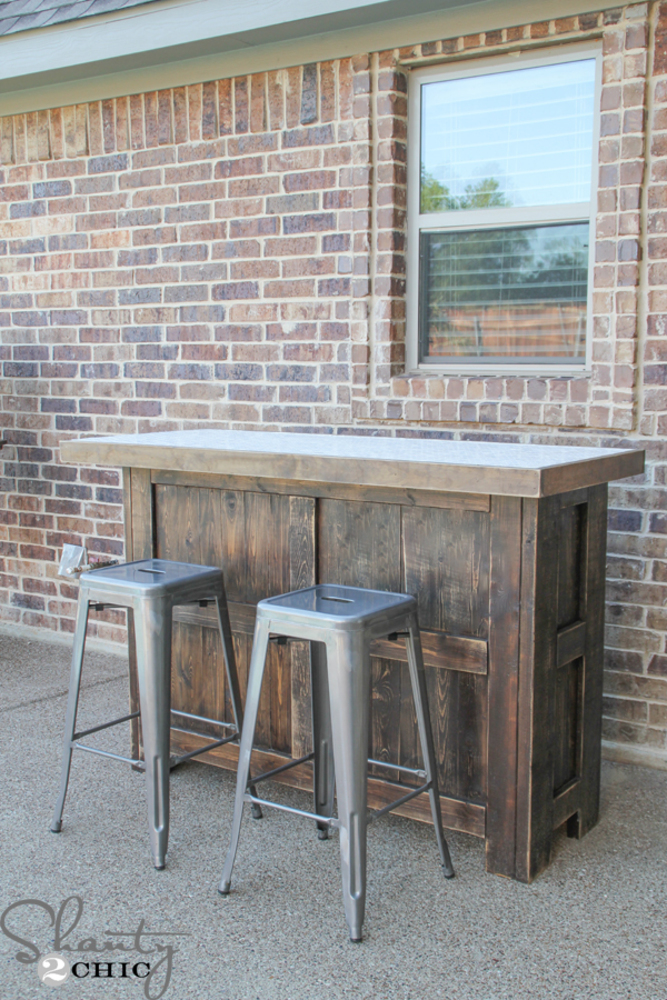 Add a couple of barstools and enjoy!