Step: 1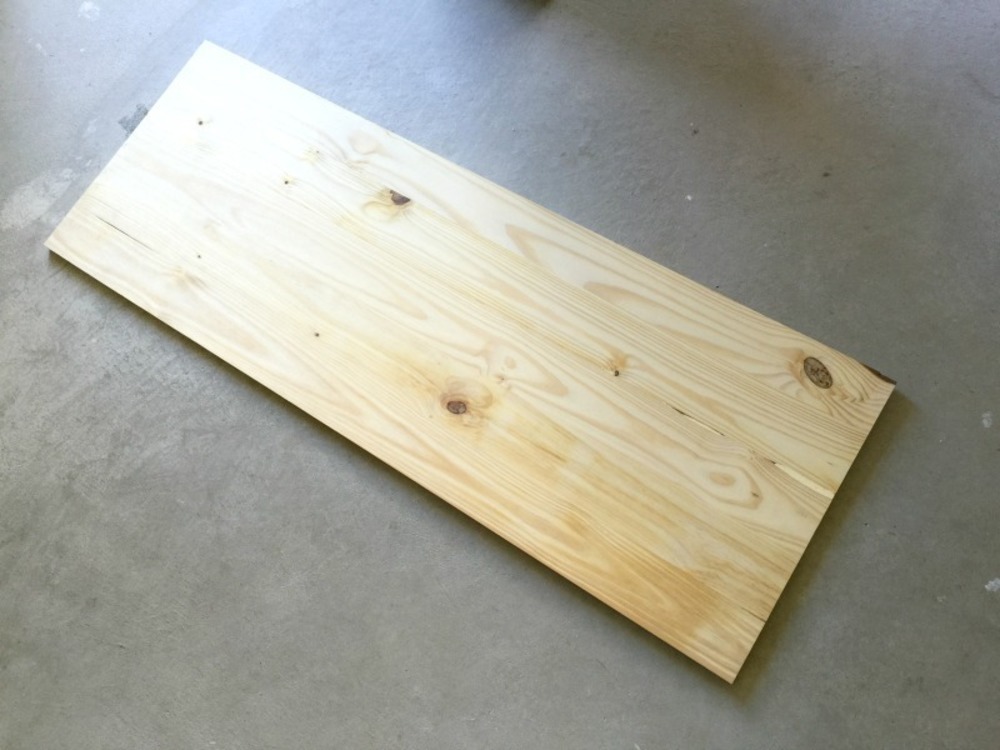 I started with a section of 1" thick pine that measures 17.25" x 48".
Step: 2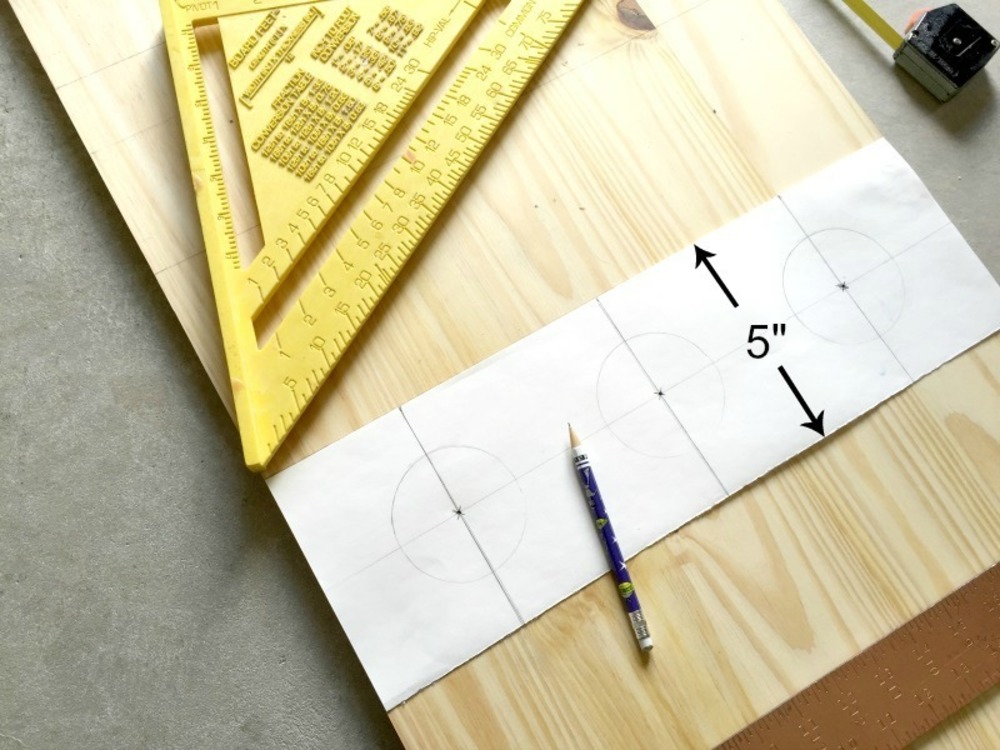 I decided how many cans I'd want it to hold, then made a template for the holes. (This made the spacing between holes more accurate than if I had measured and marked one at a time.)
Step: 3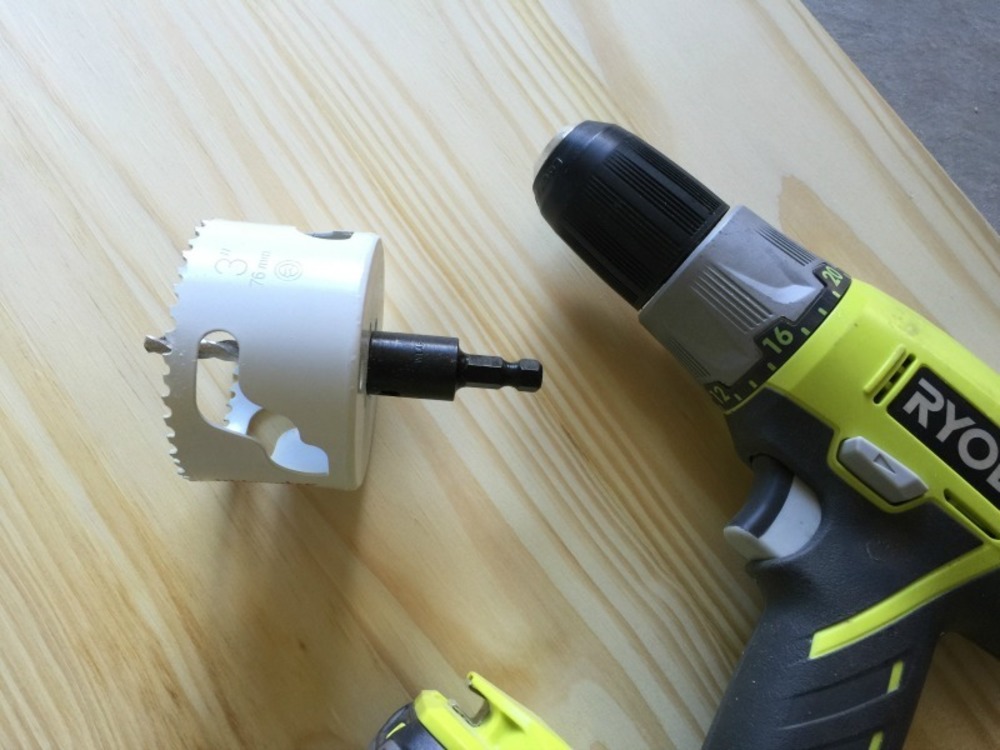 The standard can of spray paint measures just under 3" in diameter, so I used a 3" hole drill bit for the holes.
Step: 4
I drilled a small pilot hole on all 18 of my marks so that the bigger drill bit wouldn't "walk". I angled each hole by first making contact with the teeth on the bit, to the surface of the wood. (See photo.)
Step: 5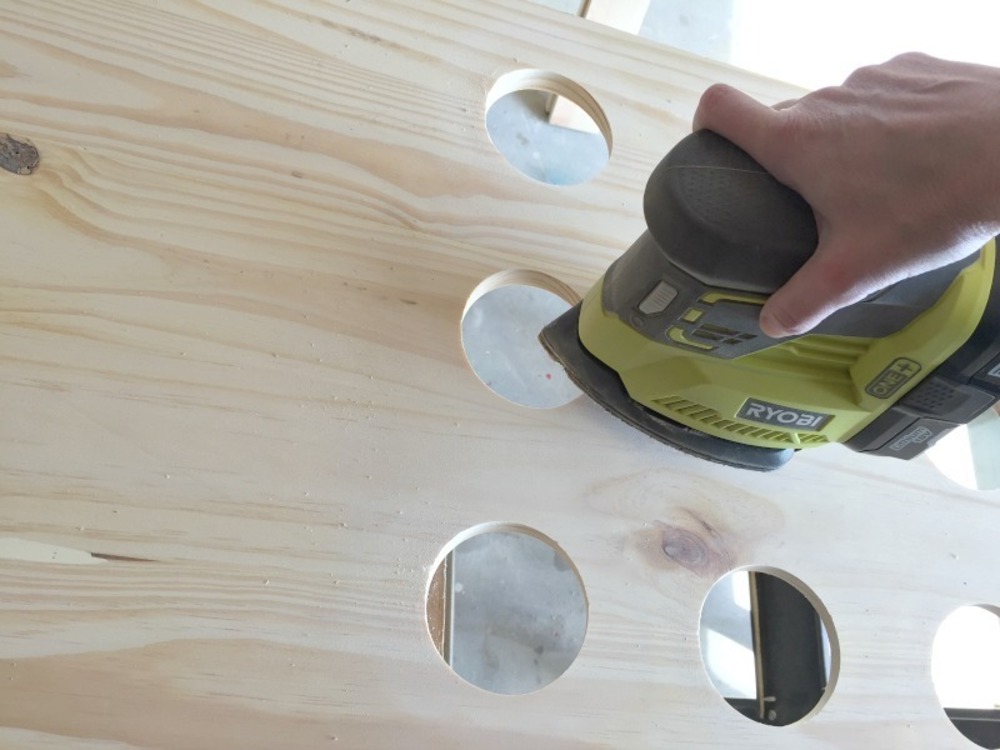 After I drilled the holes, I lightly sanded any rough edges.
Step: 6
Next, I nailed a 1" x 3.50" board along both sides. These edges create a 3.50" space between the front, (board with all the holes) and the wall. The bottom of the spray paint cans will come to rest against the wall.
Step: 7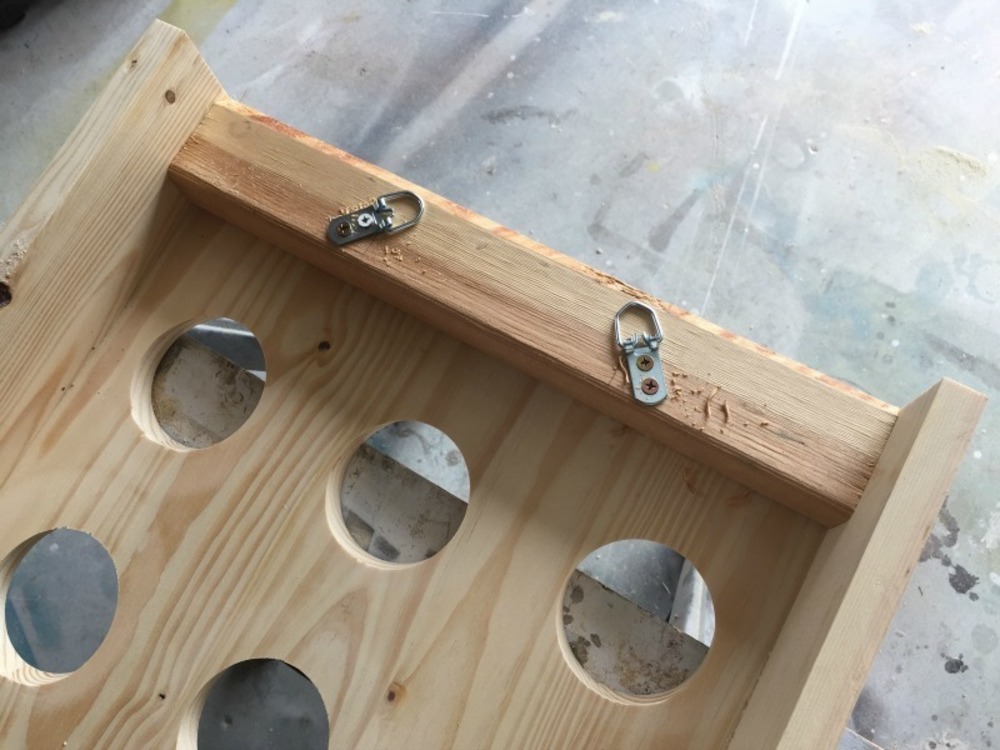 To anchor the two sides and provide some meat for the hardware to hold onto, I added a scrap piece of 2x3" across the top/back. After painting it white, I went in search of some cans to fill it with.