Step: 1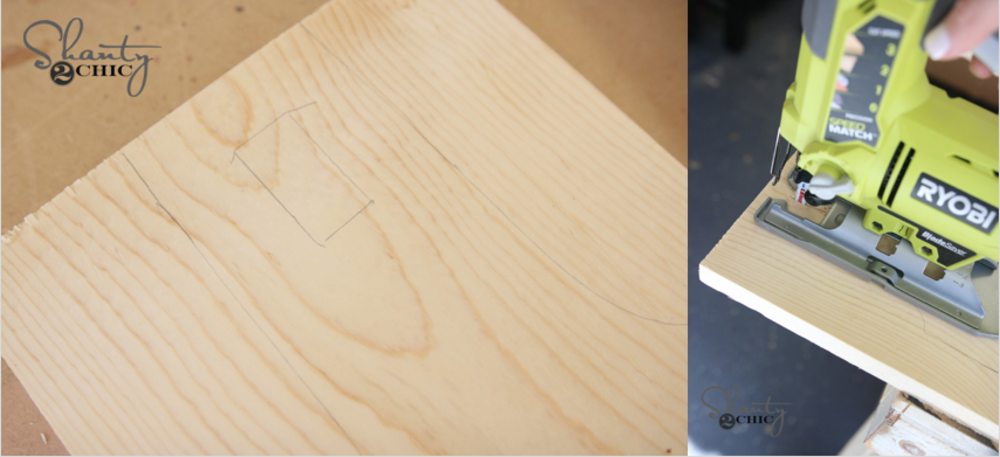 After downloading and printing the free plans, start by creating two sides like the diagram. The easiest way to do this is by creating and cutting the first sides, and then tracing that as your template for the second one. Use a jig saw to make the cuts on this part.
Step: 2

Use the drill with a 1/2" drill bit to create a pilot hole for the inside rectangle. Once you have both sides cut, sand the edges to make them smooth.
Step: 3

Now attach the sides to the bottom board. Use wood glue and 1.25" brad nails with a brad nailer.
Step: 4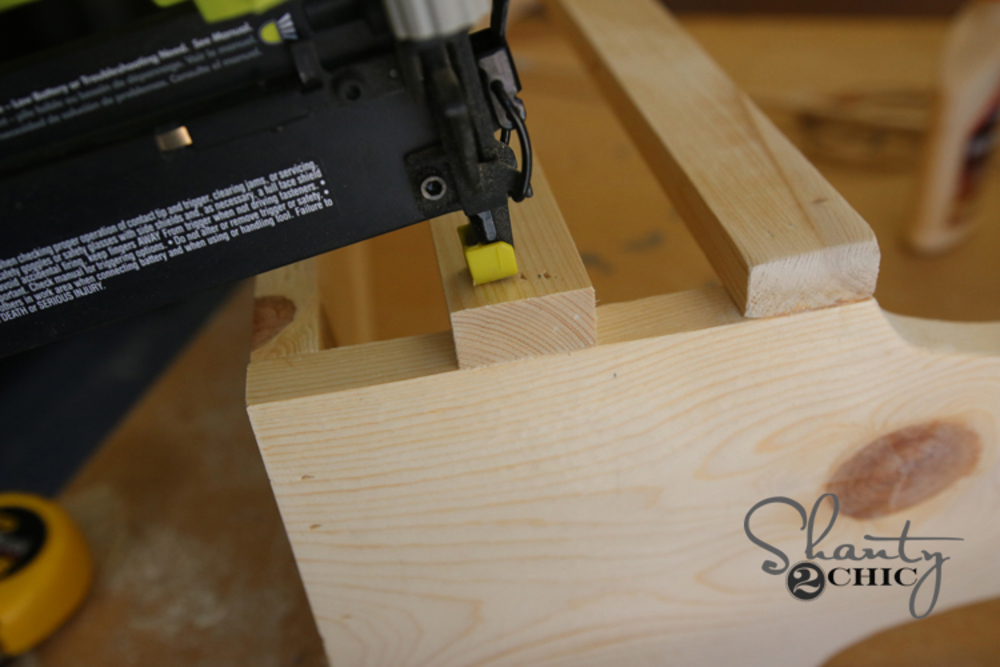 After attaching the sides, use the nailer to attach the long side runners. Be sure to use wood glue with all your joints.
Step: 5
Use the 1/2" drill bit again to drill a hole on each end of the long 1x2 board that will serve as the handle. After drilling those holes, run the long 1x2 board through the sides. Use dowels through each hole you created on the ends to hold the handle in place.
Step: 6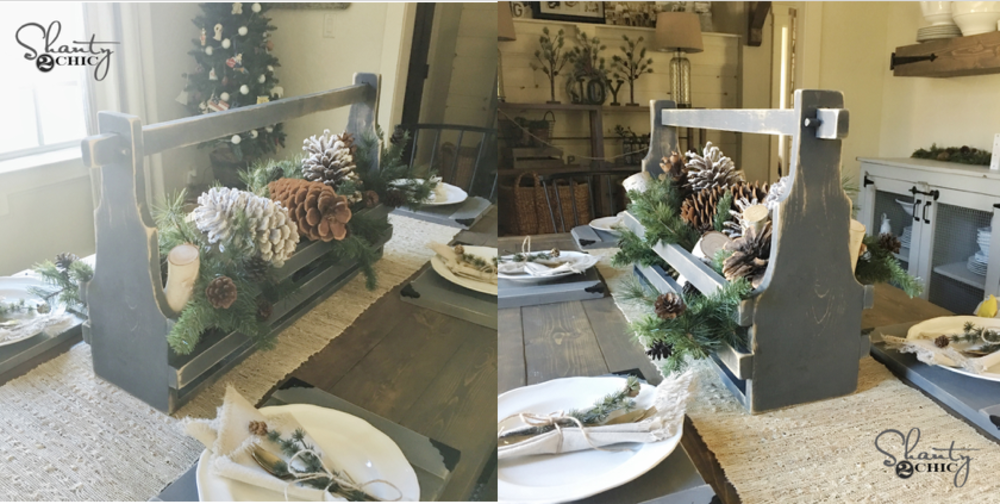 That's it! All finished! You can paint or stain yours to fit your own taste and decor! Happy Building!