Step: 1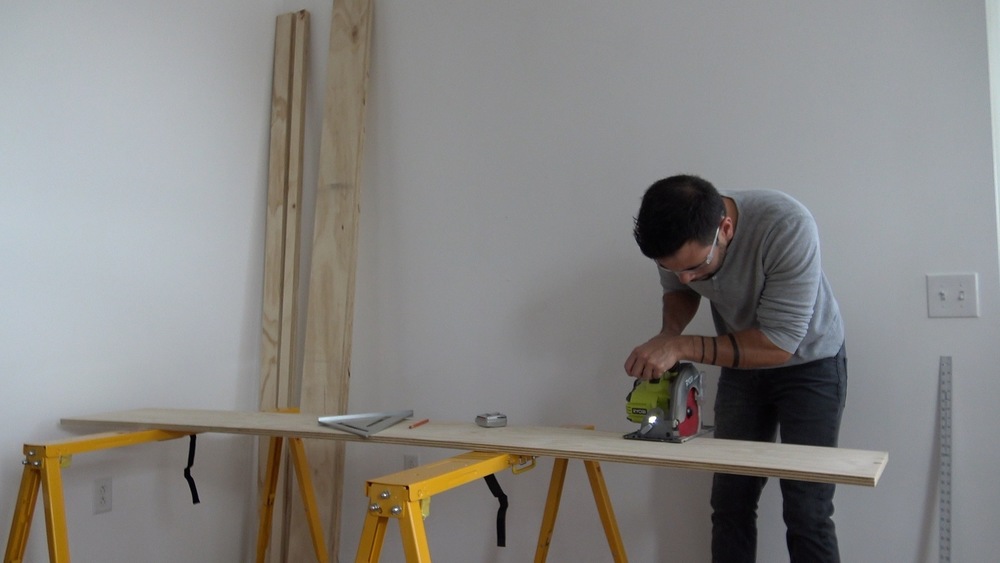 CUT THE PLYWOOD I clamped a straight edge to the plywood to use as a guide and made long rip cuts with my circular saw. I then cut the strips of plywood that I ripped to length.
Step: 2
Glue the Strips together I glued the 2-inch wide strips together in pairs to make spines that will support the shelves.
Step: 3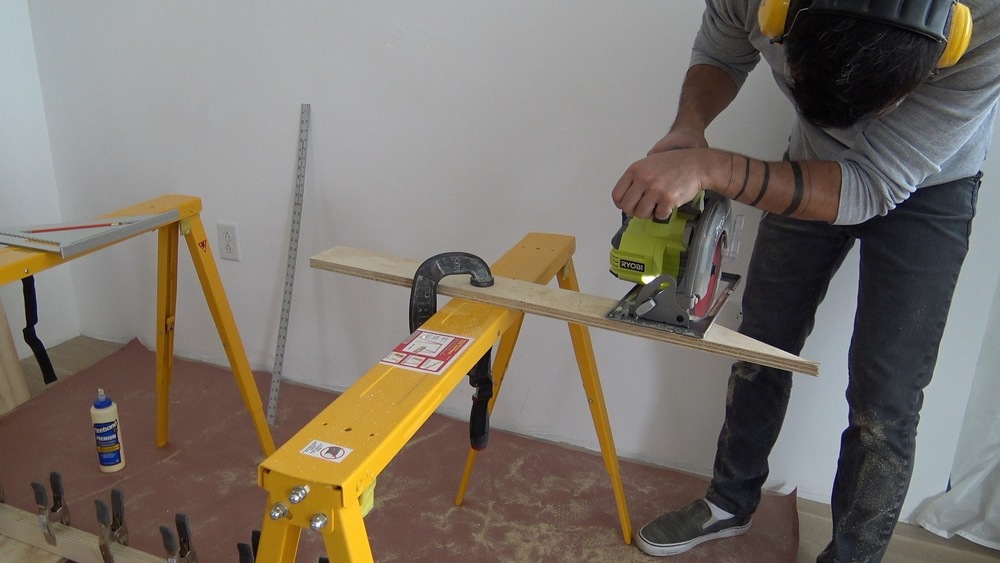 cut triangular supports. I made triangular supports out by cutting triangles that are as long as the shelf boards are wide.
Step: 4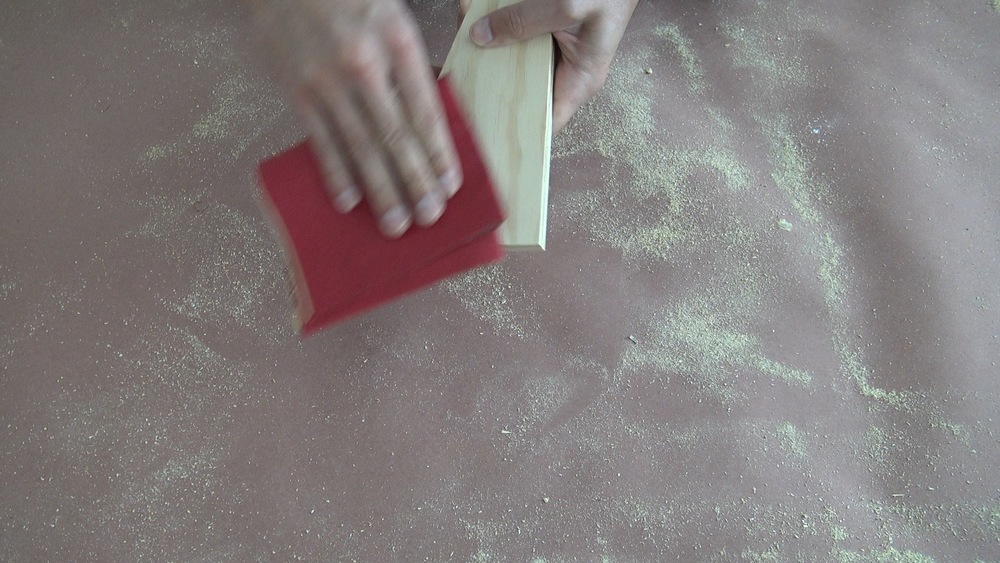 Sand the pieces I used 120 grit sand paper to smooth down the rough cut edges of the triangles and shelf boards.
Step: 5
sand the spines I used my orbital sander with 120 grit pads to sand down the glued together spines so that the layers of plywood would be flush.
Step: 6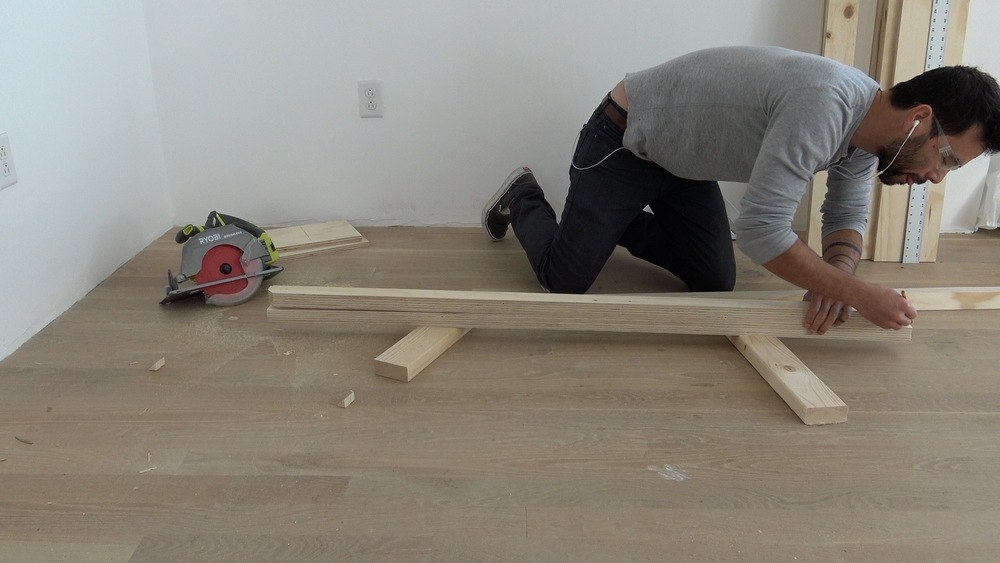 trim the spines I used my circular saw to trim the edges of the glued together spines and cut the corners at 45 degrees. This is just for aesthetic reasons and isn't necessary.
Step: 7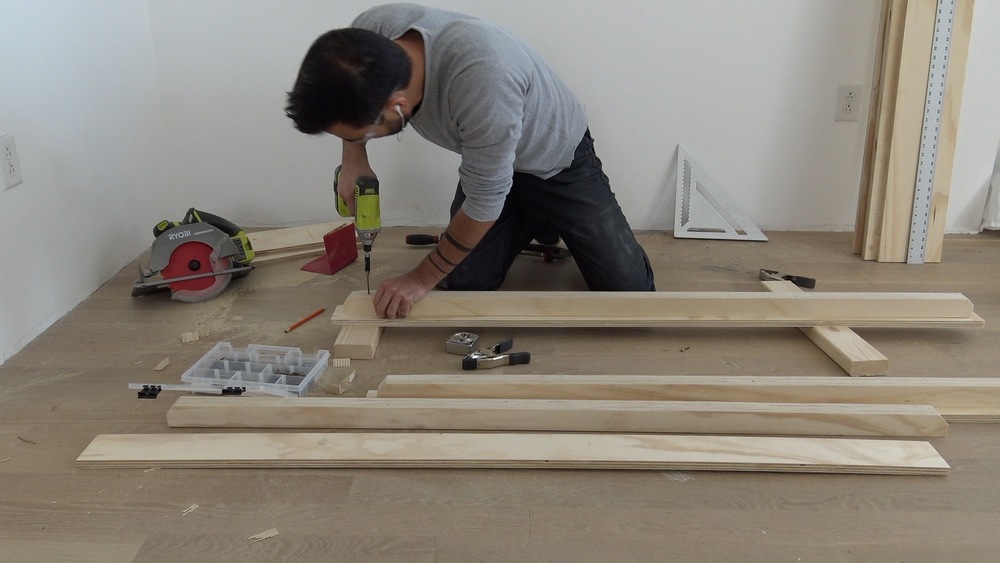 Screw the spines to the support strips. I screwed 3.5" wide strips of plywood to the backs of the glued together spines. I only used a few finish screws on the front side and provided the majority of the strength by screwing 6 screws from the back. I used finish screws to minimize the appearance of the screw heads.
Step: 8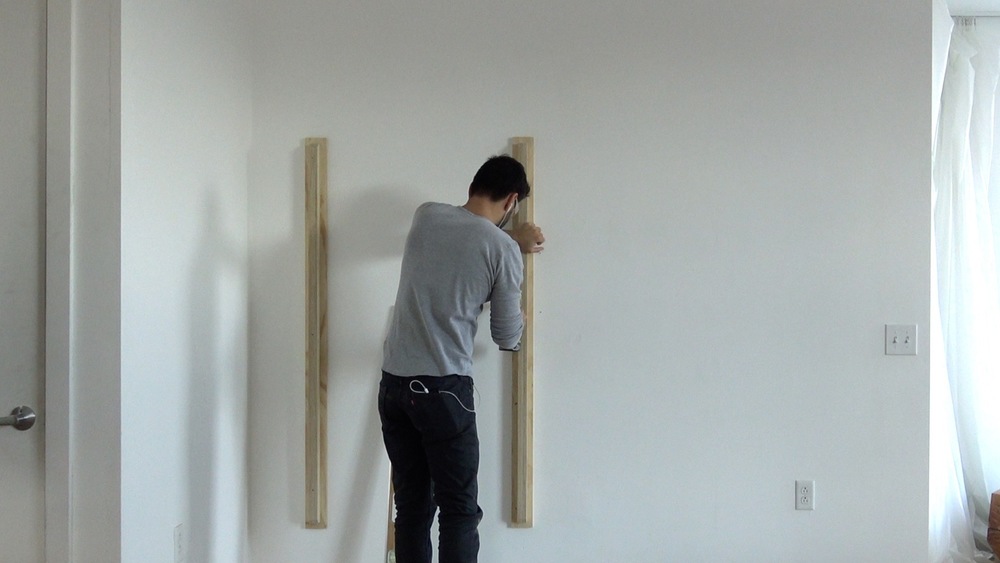 mount to the wall. I used my stud finder to locate the studs behind the gypsum board and then screwed through the strips of plywood, through the gypsum board and into the studs. Typically studs in walls are every 16" on center. I skipped every other stud and screwed my supports about 32" apart from each other. I used a level to make sure the supports were vertical.
Step: 9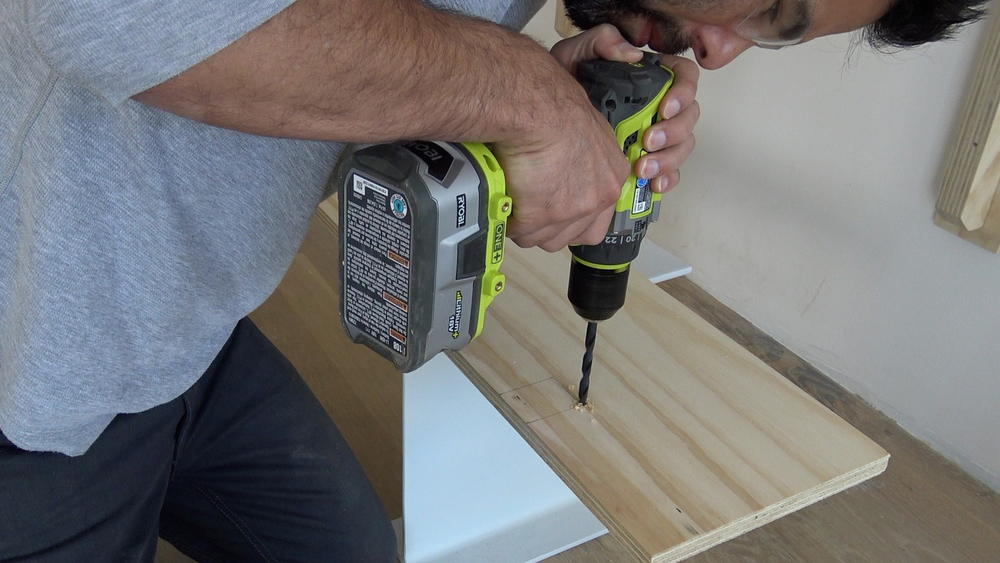 cut notches in shelf boards Now that the vertical supports are mounted I can measure the locations of notches in the shelf boards so that they will fit flush to the plywood strips. I drilled holes and then cut out notches with my jigsaw.
Step: 10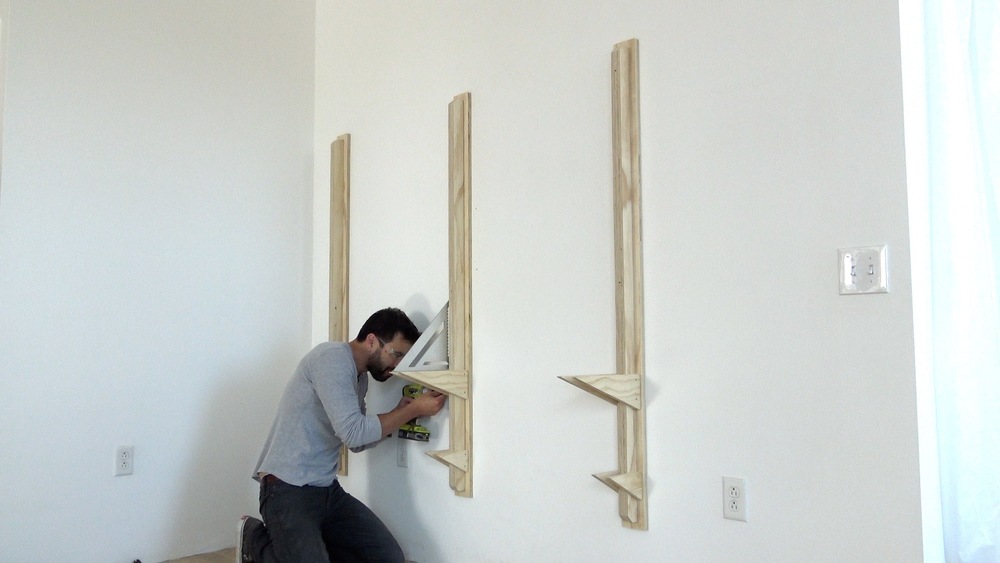 screw triangles to vertical supports I used finish screws to screw the triangles to the vertical supports. I used a square to make sure the supports were perpendicular.
Step: 11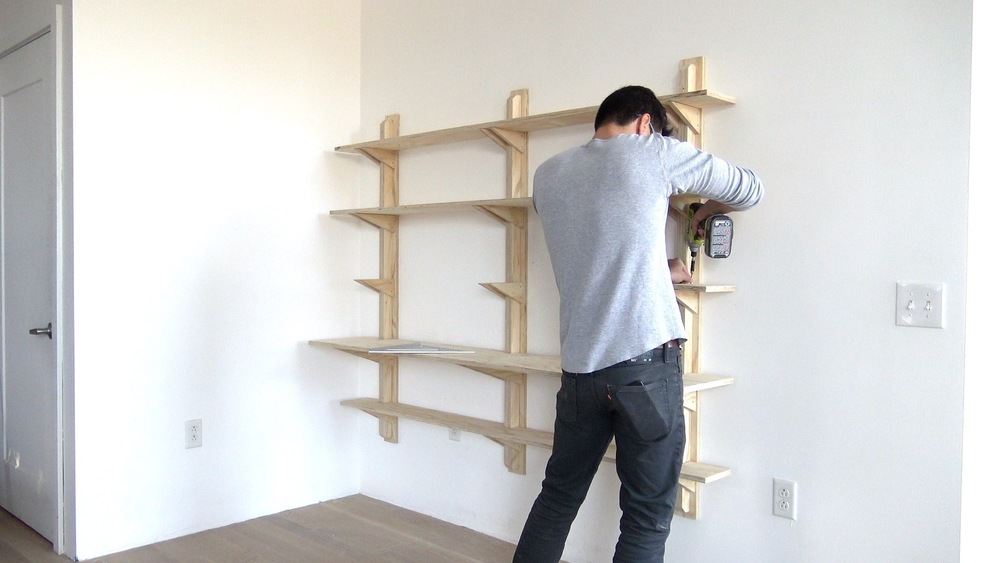 secure and modify Some of the plywood boards a bit warped but a few finish screws through the shelf boards and into the triangular supports straightens them out and secures them. I wanted to use the widest shelf as a desk so I cut out a piece of the shelf above it to make room for a computer.