Step: 1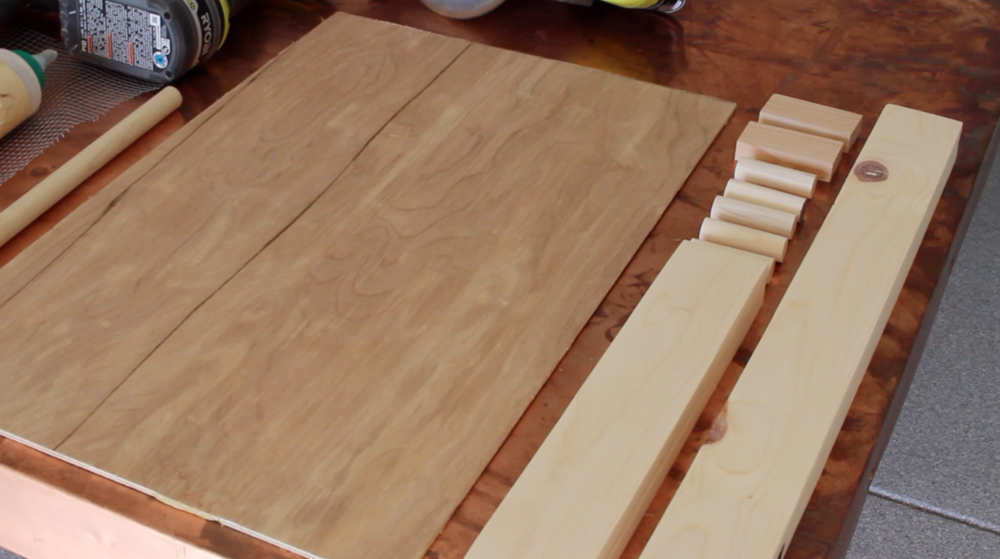 Cuts will vary for this project for each person's space. Below are the cuts I made that will fit the wall I'd like to hang it up on. 1 x 3 cut down into (2) 24 inch pieces & (2) 13 1/2 inch pieces, 5/8 dowel is cut down to (5) 2 3/8 inch pieces & (1) 15 inch piece and 1 x 2 cut down to (2) 3 inch pieces.
Step: 2
Clamp the backing of your jewelry holder down and cut off one corner.
Step: 3
Glue (4) 1 x 3 together to create the frame of the jewelry holder.
Step: 4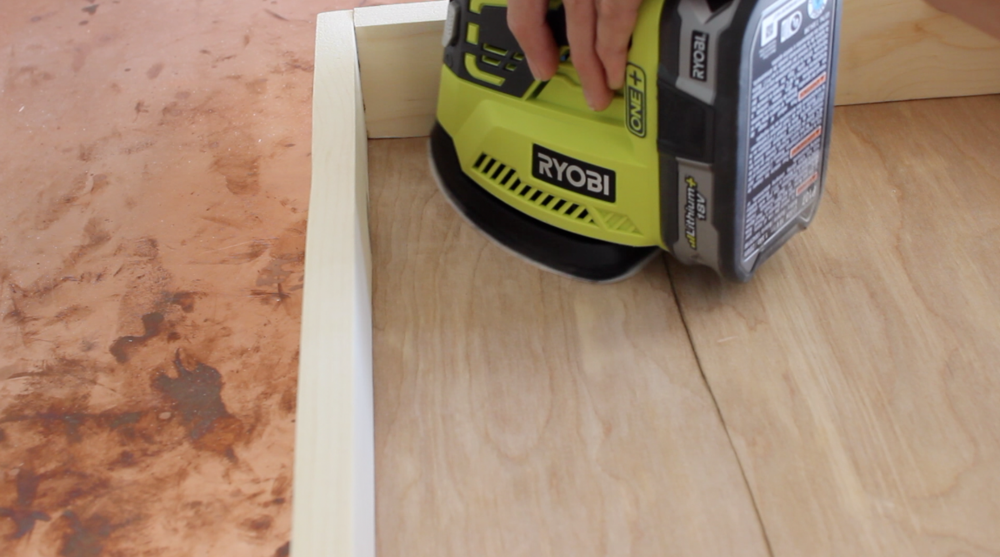 Use Corner Cat Finish Sander to clean up any excess glue or bumps/bruises that may have occurred while working on it thus far.
Step: 5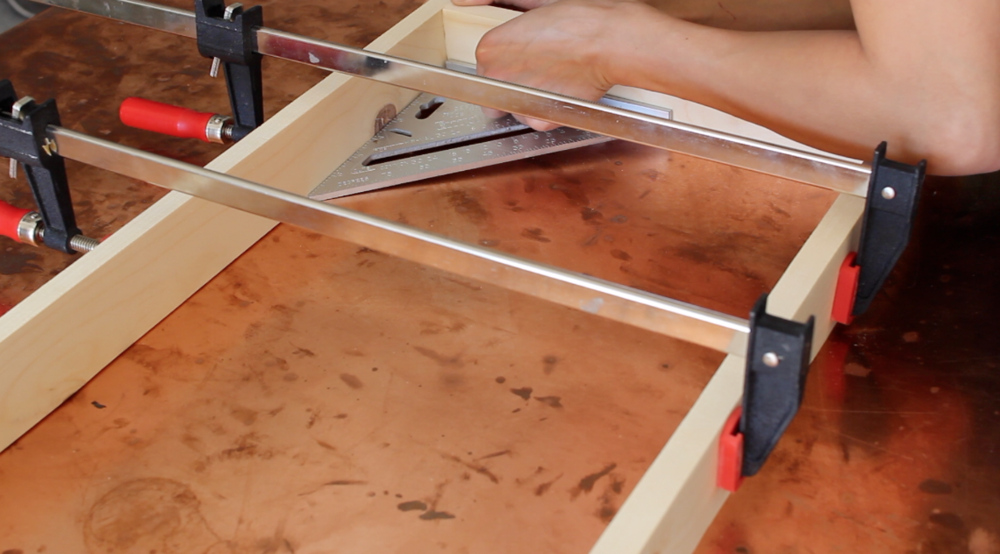 Clamp to secure and check right angles with speed square.
Step: 6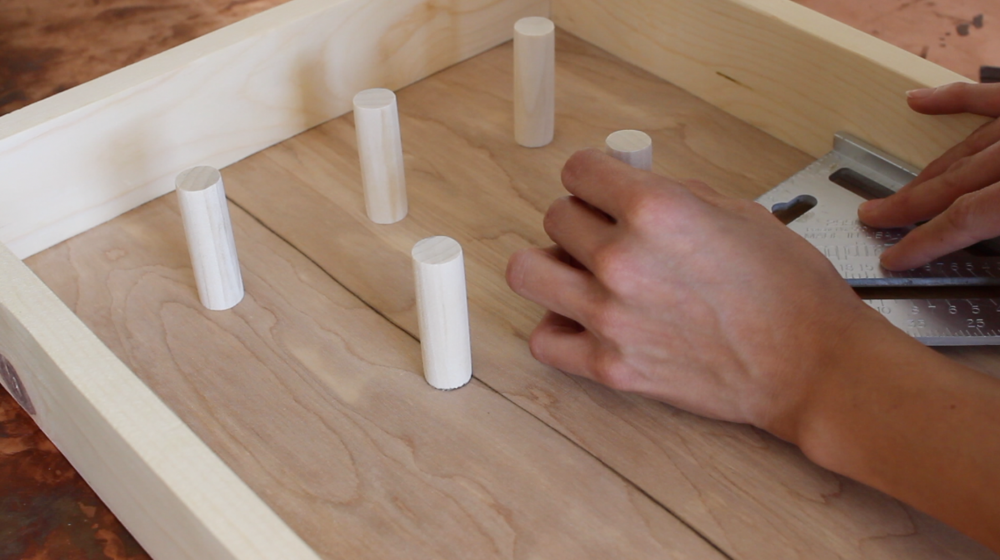 I decided to use 5 small dowel pieces to holder my necklaces but feel free to add more or less to customize it to your needs. I added a dab of glue to hold in place.
Step: 7
Then shot a pin nail into the back of the jewelry holder through each dowel to ensure it can hold the weight.
Step: 8
On the open corner, staple wire piece to cover entire corner to hang earrings off of.
Step: 9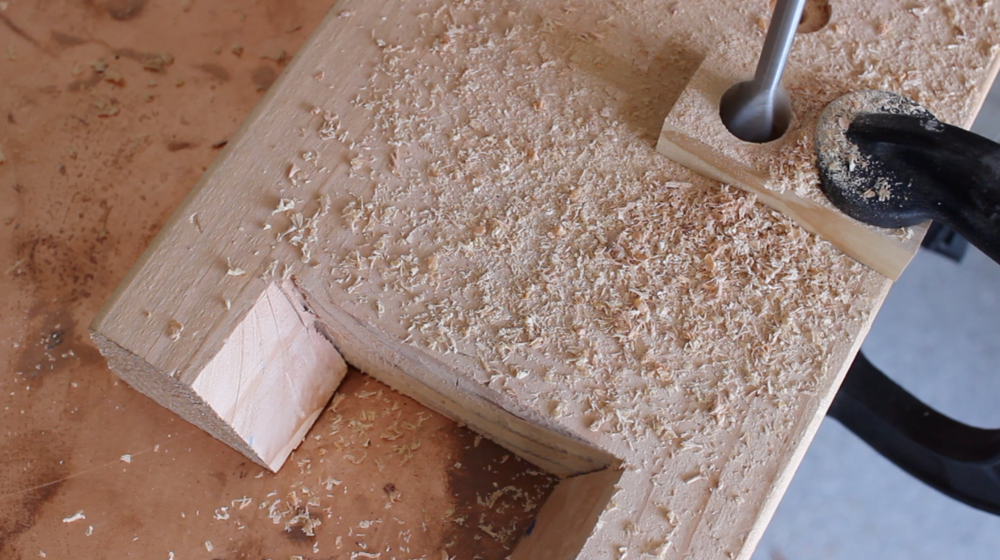 With 3/4 drill bit, drill one hole into each 1 x 2 piece.
Step: 10
Glue and pin nail one into each bottom corner.
Step: 11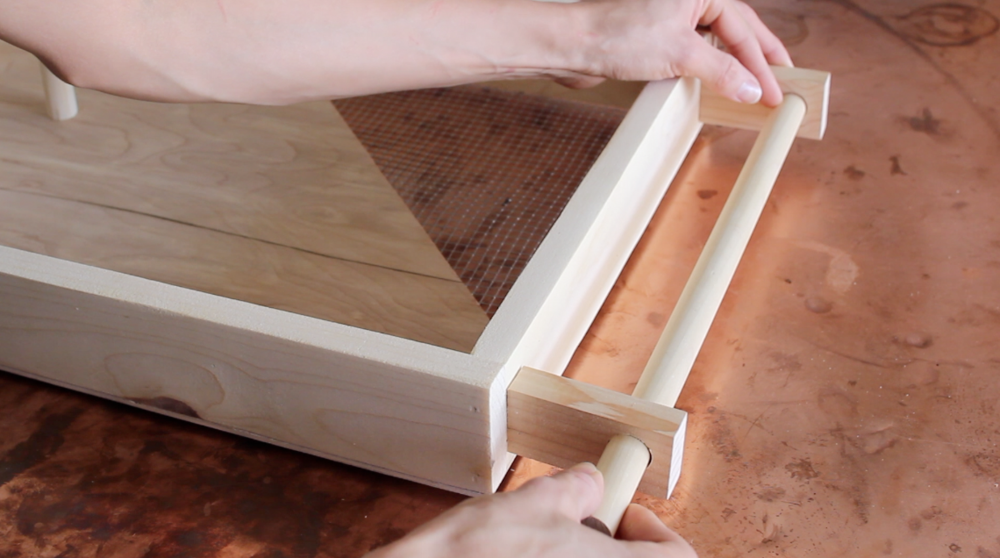 Shimmy 15 inch dowel piece in and voila! A place for your belts.
Step: 12
Everyone's jewelry holder needs are different! I hope this inspires you to create something unique and one of a kind for your space. I decided to leave it unfinished as wood accents fill up this room so it works perfectly. I created two simple boxes of out of scrap wood and glue! Perfect for my tiny rings. Happy DIY'ing!