Step: 1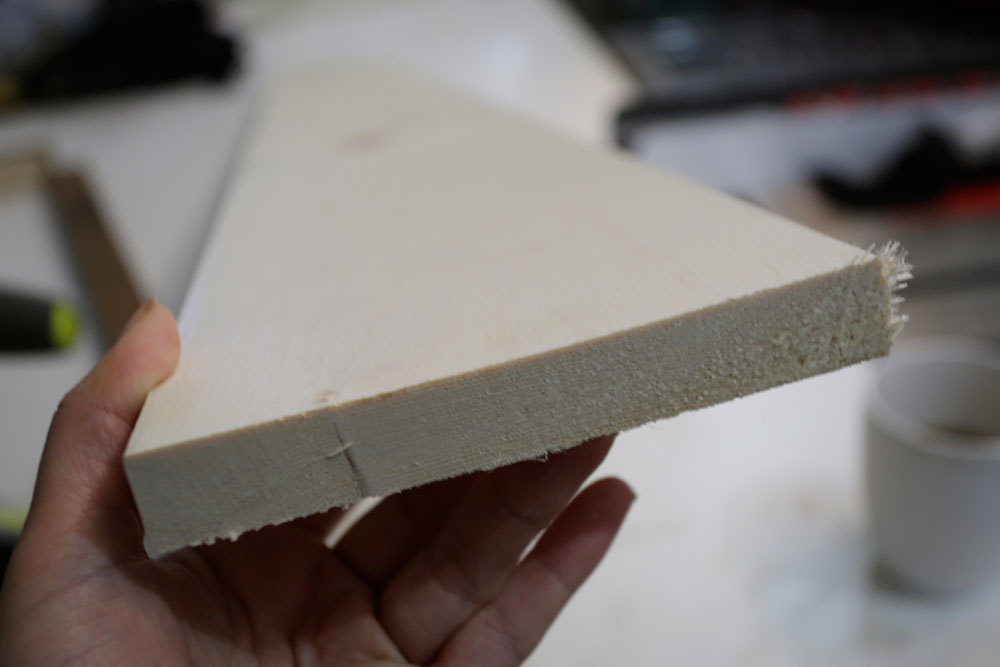 Cut the 1x6 board to 24" in length with circular saw or compound miter saw. Sand any rough edges. Prefinish as desired.
Step: 2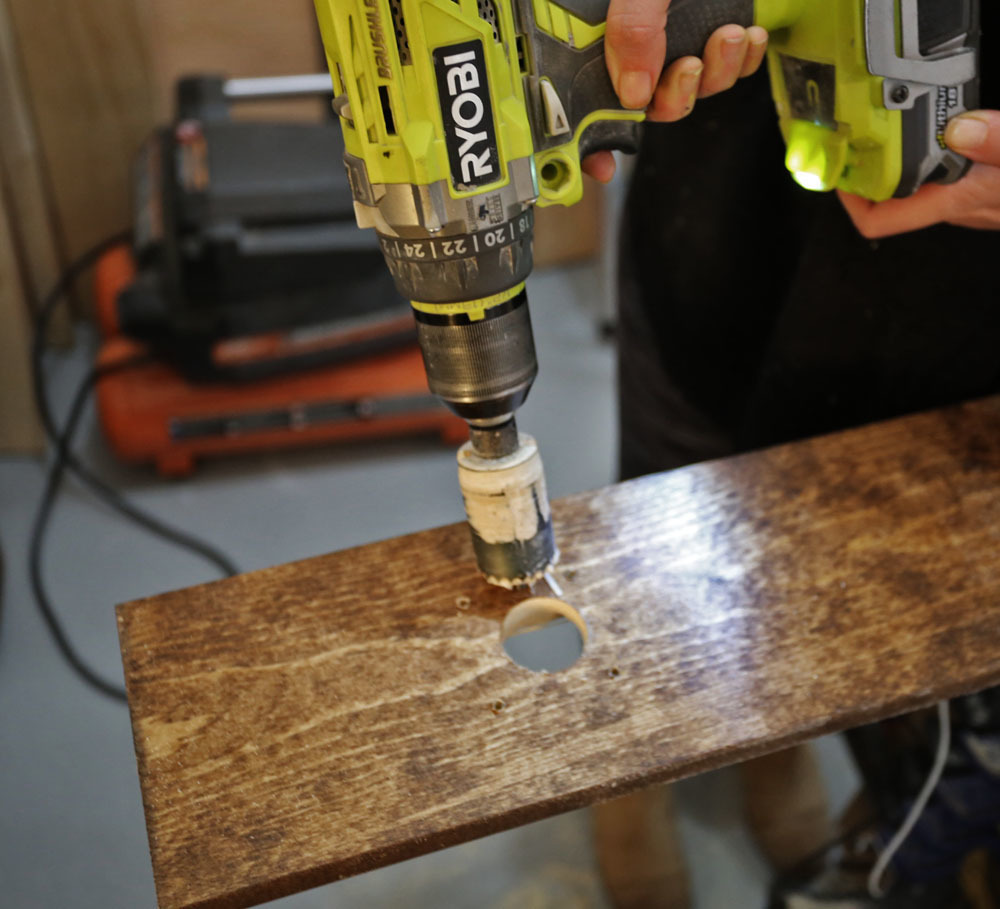 Secure board to a work surface and drill holes where light fixtures will be located on the board. I drilled mine 6-1/2" in from each end, centered on the board. I used a 1" hole saw, but you can also use a forstner bit or spade bit.
Step: 3
Set your circular saw bit to ½" depth. Make cuts between the two drilled holes on the back side of the 1x6 board, about every ¼". Remove material with a chisel to create a channel between the drilled holes.
Step: 4
I also created an opening at the top of the board for assisting with wire placement on installation. I made cuts ¼" deep with a circular saw, every ¼" on top of channel and removed material with a chisel. This completes preparation of wood board.
Step: 5
Screw street elbow into the floor flange. Make sure the elbow is symmetrical to the screw holes on the flange, and no screw holes are covered by the flange.
Step: 6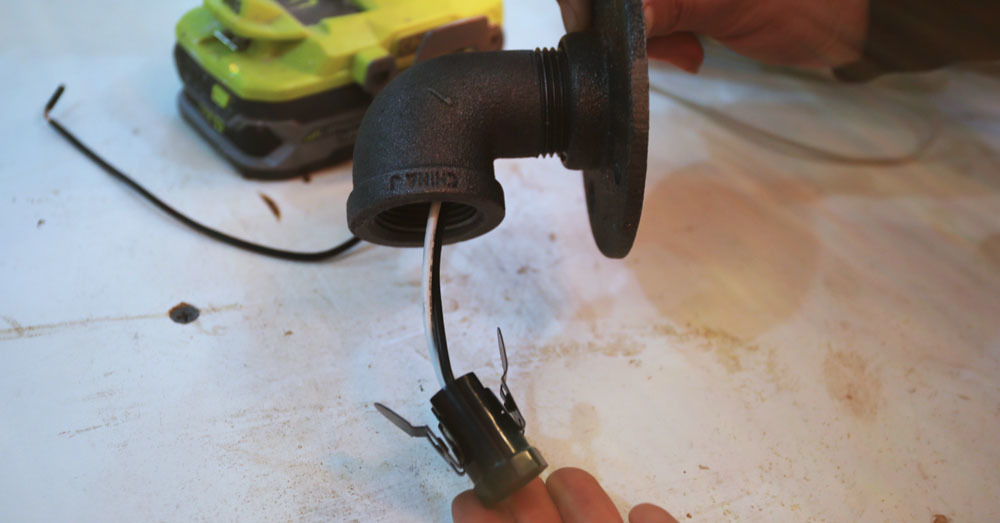 Insert wires of light socket into elbow end and carefully thread through. Snap socket inside the elbow end and pull wires tight.
Step: 7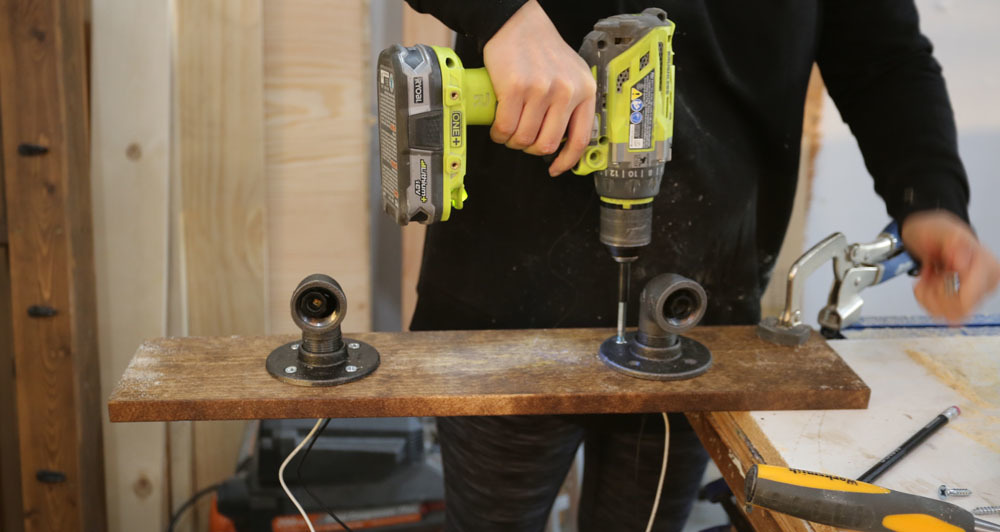 Place light fixtures on board and secure to the board with ¾" wood screws.
Step: 8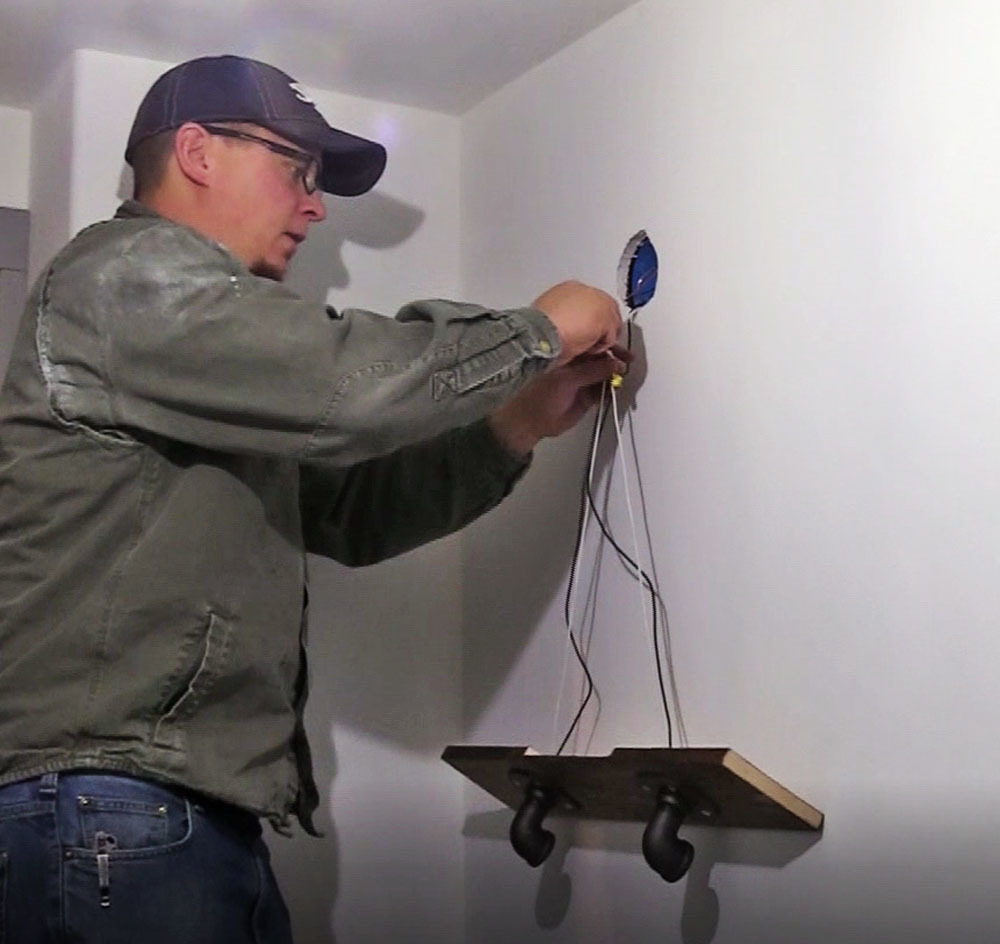 Turn off breaker for light box and make sure switch is turned off. Wire the socket wires to the electrical box in wall with wire nuts, as you would any standard light fixture. Make sure wire nuts are tucked back inside light box, with only fixture and socket wires outside of light box.
Step: 9
Using a stud finder, mark location of studs in wall. Screw wood board to studs in wall using 2" or longer wood screws.
Step: 10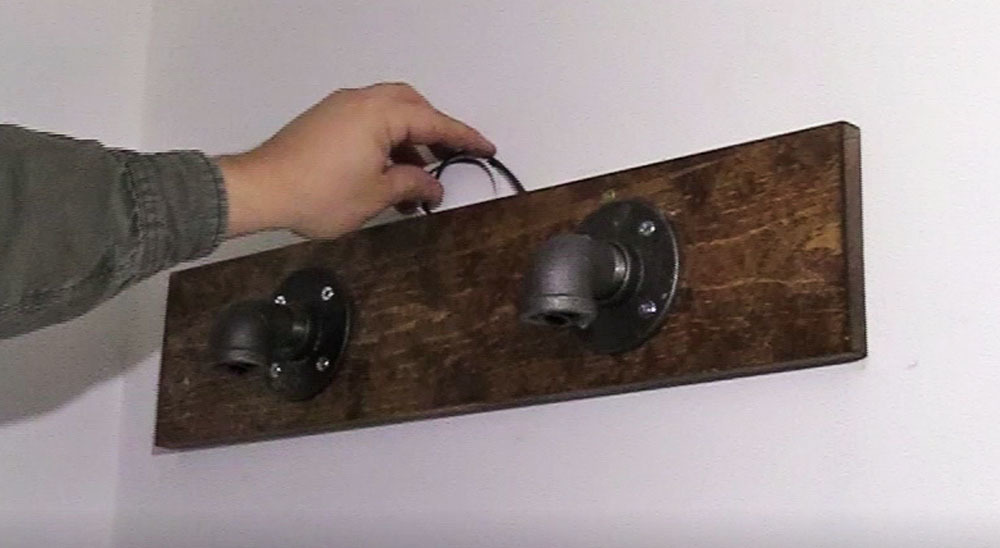 Tuck wires in on top of wood board if necessary.
Step: 11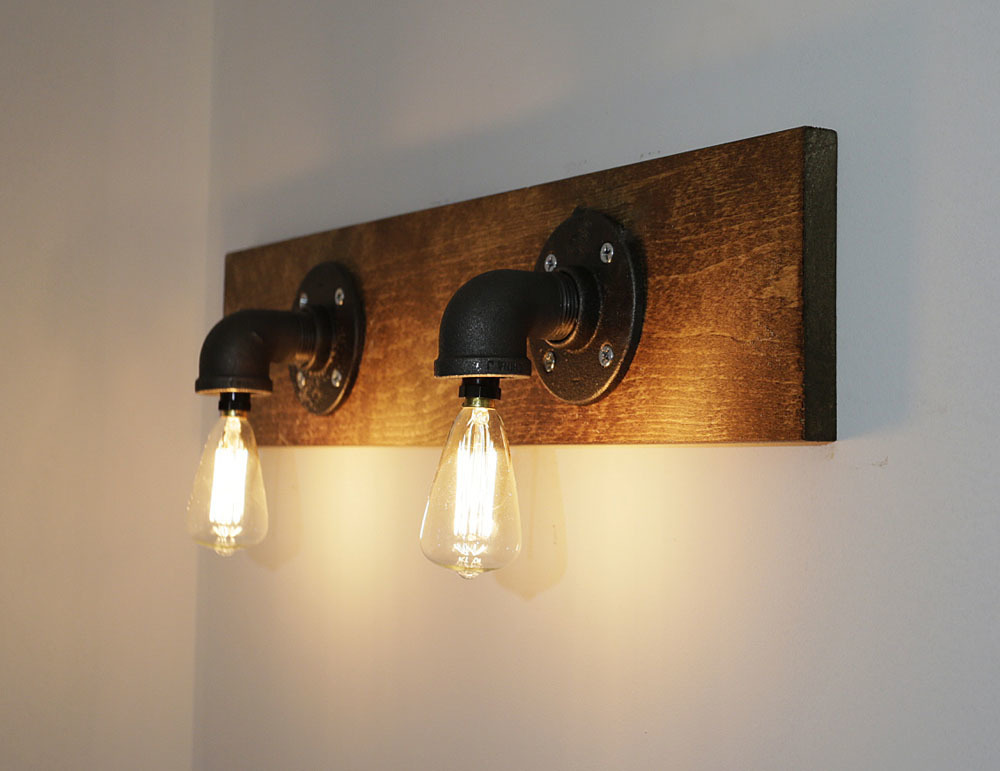 Install light bulbs. Turn on breaker for light box. Turn on switch to ensure light works properly.